Disposable Hazmat Suits with Hood
Material:
Function:
3000mm W/P
Dust and waterproof, prevent blood penetration, anti-static
Remark:
3000MM/24hr W/P and Infiltration gown, 2 layers with membrane on face,seam sealed by EVA tape
2 Plys Complexed Non-woven Coverall Isolation Gown
Prevent Fluids and Particles
Durable
Made of high density non-woven polyethylene fabric for durability and comfort.
Excellent protection
With a polyethylene coating, this disposable coverall offers excellent protection against particles, and many fluids.
Waterproof
Features 3000MM/24hr waterproof rating, it provides extra protection against fluids.
Comfort fit
Elastic waist to offer better comfort and to position the garment.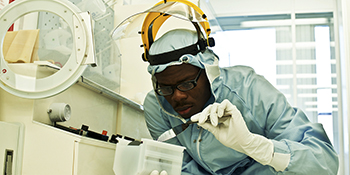 Features
Excellent protection from fluids, chemical splash, particles.
Durable
Breathable
Comfortable
Anti-static
Products Details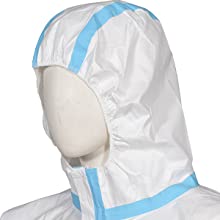 Hooded Design
Designed to cover neck and chin and fit around for mask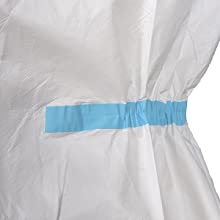 Elastic Waist
Elastic waist for sung and comfort fit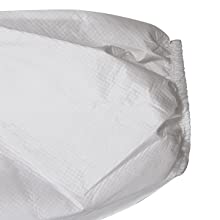 Elastic Cuff Brim
Elastic wrists and ankles help prevent splashes from reaching clothing or skin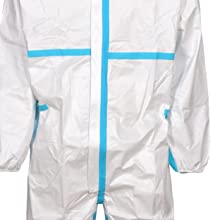 Zip Up Closure
Breathable, protective and anti-static
Zip up closure with a heat activated tape