The App Installment
Scan the QR code in the using manual, and download the app in your phone or tablet's online app store.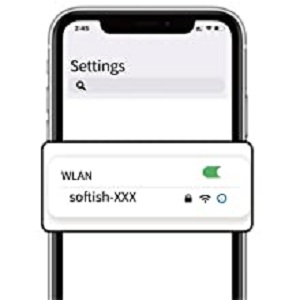 WiFi Connection
Press the button of the otoscope and open your devices WiFi, connect the WiFi named softish
App Functions
The app can show you if the WiFi is connected, and have recording and imaging transmission function, also can show you the otoscope's battery power percentage.
Phone Recording
After all the procedure, you can use the otoscope and enjoy your own time,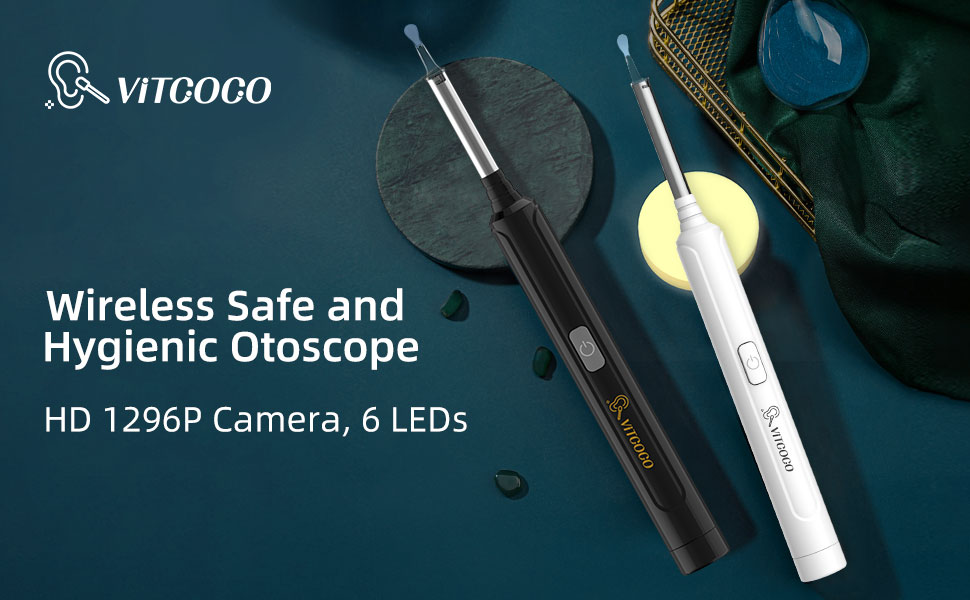 1296P HD Image Transmission: The otoscope is equipped with 1290P Ultra HD Imaging camera, and the powerful WiFi chip technology allows the images captured by the otoscope to be transmitted to your smartphone without delay. There are 6 LED lights surrounded can easily see every corner of your ear canal. Built-in anti-shake gravity sensor(3-axis gyroscope) helps you capture smoother and clearer images.
Waterproof and Standby Capacity: The waterproof grade can reach to IPX55, which supports water washing, convenient for daily cleaning and use. It has 130mah long standby capacity rechargeable battery, which can provide a long working time. 30 minutes can be fully charged. With one charging, it can meet you one day's normal using. And the USB cable can let you charge anytime and anywhere.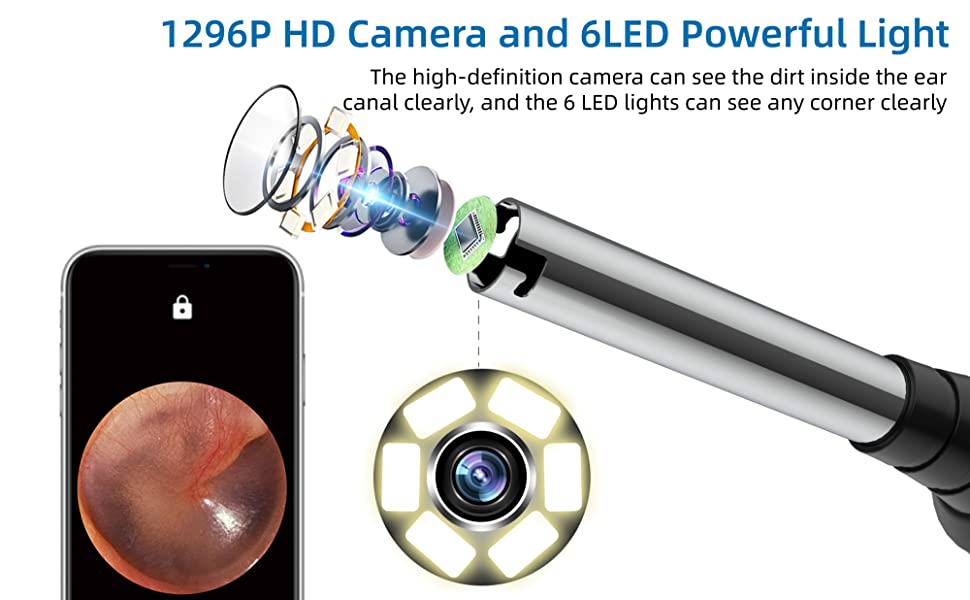 The features of VITCOCO Ear Otoscope:
1. 1296P Ultra HD camera will makes the image and video very clear.
2. The 6 LED lights will assist you get more vision of your ear canal.
3. Soft and sturdy ABS ear spoon will protect your ear canal form hurts.
4. More than 8 free ear spoon accessories can make your otoscope using period longer.
5. You can take it to anywhere you want with the pen-liked design and convenient USB cable charging.
6. The WiFi connect function can make you enjoy the ease anytime you want, and it can not only connect with phone with IOS and Android operation system, and it also can connect with tablet and computer.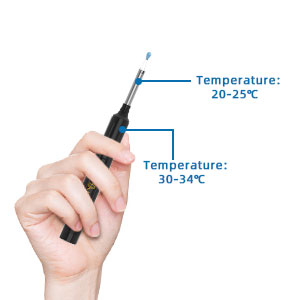 Smart Chip
The built-in temperature control chip can maintain the working temperature in a fixed degree, so the ear and ear canal will not get hurt by it.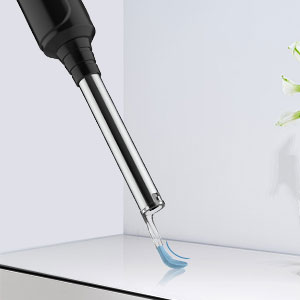 Soft Ear Spoon
The ear spoon is made of good quality ABS materials, and it is very soft and sturdy, and the special arc design can clean the earwax effectively.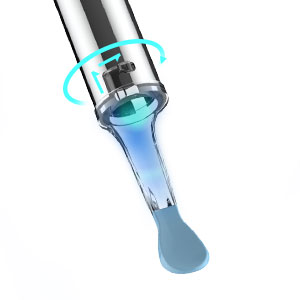 Fixed interface
The snap type design will make sure the ear spoon can connect with other parts tightly, you will never worry about the ear spoon get loosed or drop in your ear canal.
Soft Ear Spoon Materials
The ear endorscope takes rotating-mounted buckle design which can keep the ear spoon from dropping off, you can clean your ear with it safely. The replaceable ear picks are made of soft silicone material, which is moderate softness and hardness in 360 degree, and the special arc design helps you easy to remove earwax without hurting the ear canal, comfortable and safe