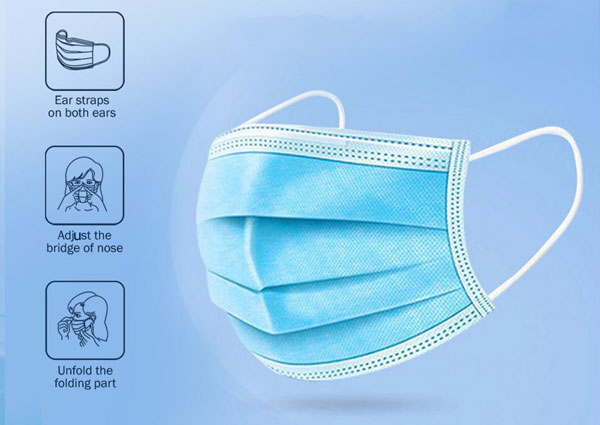 Three-layer disposable face masks, 100 pcs
A single-use face mask that protects users from inhaling small particles and bacteria. It also prevents the spread of bacteria exhaled by wearers. Made of polypropylene non-woven fabric and polypropylene meltblown non-woven fabric, this mask is soft, odorless, breathable and non-irritating.
This mask is easy to wear. Place it over nose and mouth and put ear loops around each ear. Pull bottom of the mask under chin and mold the flexible metal nosepiece to fit snugly around the nose. The mask should cover face from the nose to underneath the chin. Discard mask after use. Do not reuse masks.