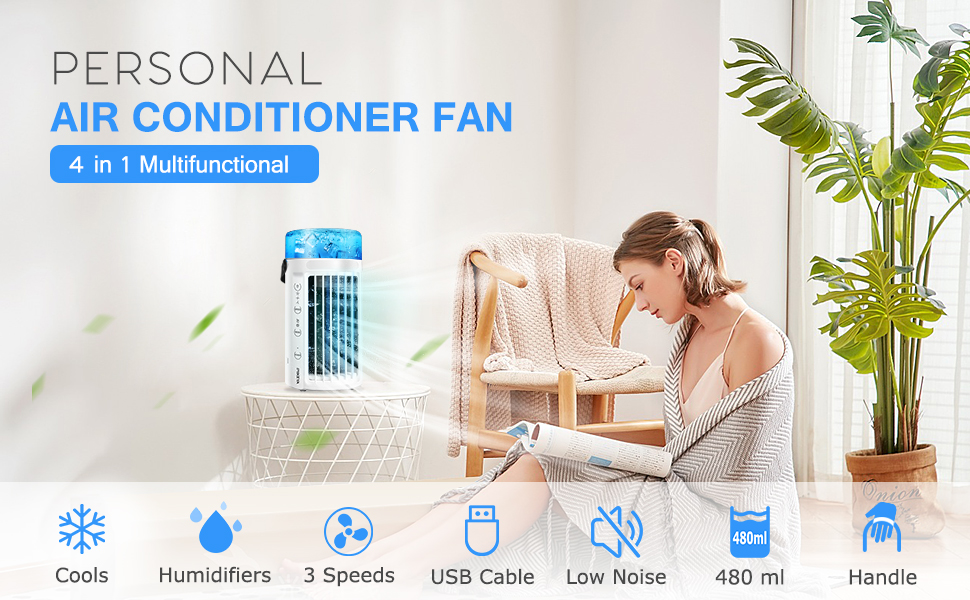 Stay Cool and Comfortable Anywhere with Portable Air Conditioner
Hot summer is coming, try our air conditioner cooler, you can enjoy the cooling summer and come alive from the summer heat again.
Why us?

Our portable air cooler also functions as a humidifier, giving you comfortable relief during the hottest days.
Natural wind and cold wind/humidifier modes switchable, providing you clean refreshing breeze.
It's compact, and lightweight. You carry it around to maintain a perfect temperature indoor or outdoor
Warm Tips:
1. This personal air cooler is for PERSONAL USE ONLY, doesn't cool big space or a room. Please don't put it too far away from you.
2. The mini air conditioner is not rechargeable, just plug and play by USB cable.
3. You can add some ice cubes to the water tank, for a stronger cooling effect.
4. Please use air conditioner fan with 5V/2A to make better cool effect. (Adapter is NOT included)

Cool yourself, Enjoy the pleasant air
You can place our evaporative air cooler on your desk to keep you cool while you work, or even your kids bedroom. So you can concentrate on the things for improved work, leisure, and relaxation.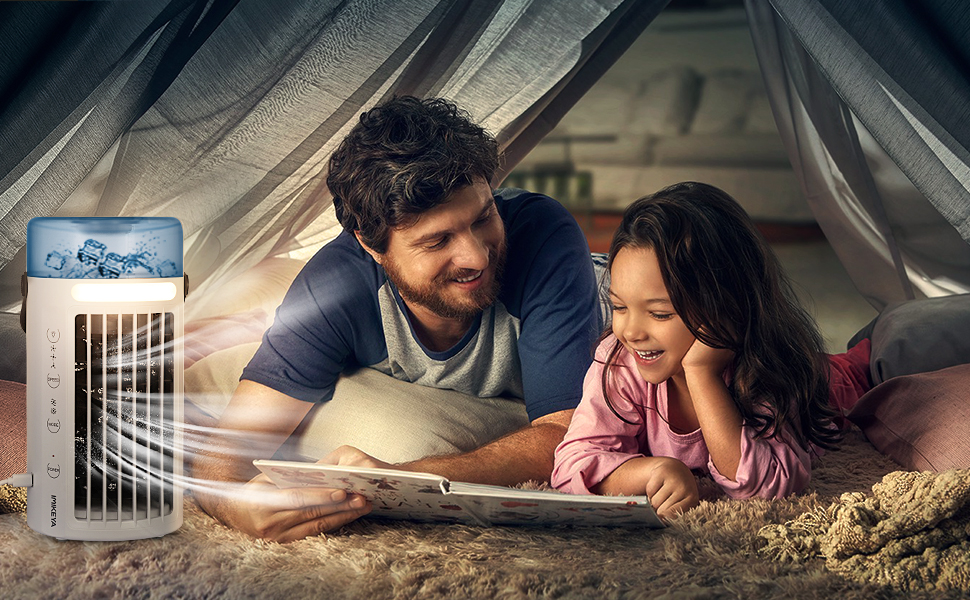 Cooling with Humidifier Function
The atmosphere light with 8 gradient lighting colors, easy to increase the festive and joyful surrounding feeling, while the bright night light is good for lighting up your room at night. The noise level is less than 65dB, will not disturb you,so no matter you are working, sleeping, exercising, it is a great choice!
Soothing nightlight: Lighten up the mood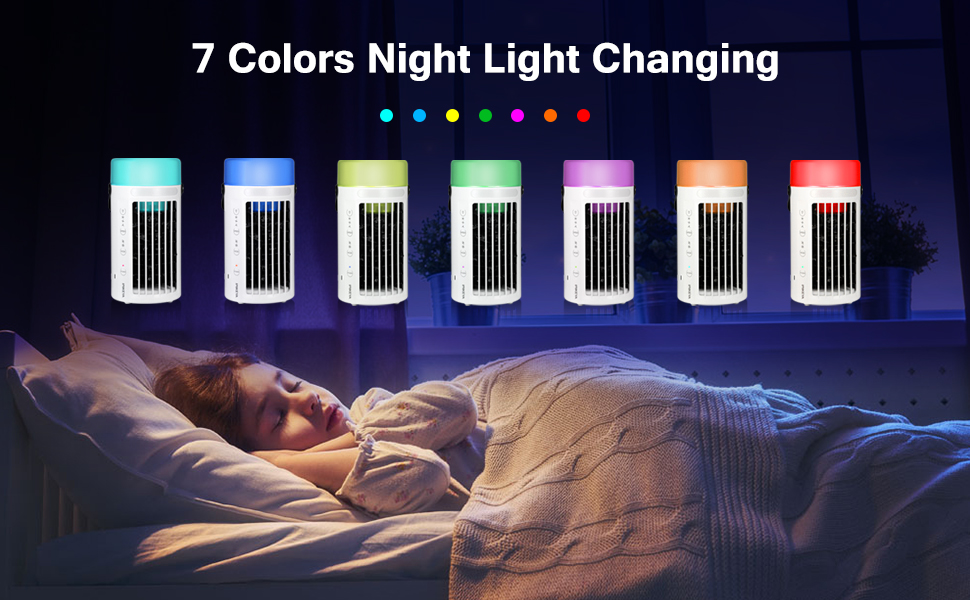 Input voltage: DC 5V/2A
Wind speed mode: 3 modes (Low/Medium/High)
Natural wind rated power: 1.8-4.5W
Cold wind rated power: 3.5-6W
Atmosphere lamp/night light: 0.3W/0.6W
Noise level: 50dB-65dB
Wind speed: 1.5M/s-3M/s
Wind distance: 1.5m-3m
Wind volume: 70m??/H-140m??/H
Water tank capacity: 480ML
Spray quantity: 40ML/H