"NO dead battery anymore. With the water-resistant and dustproof enclosure, T8 Pro makes your travel much easier."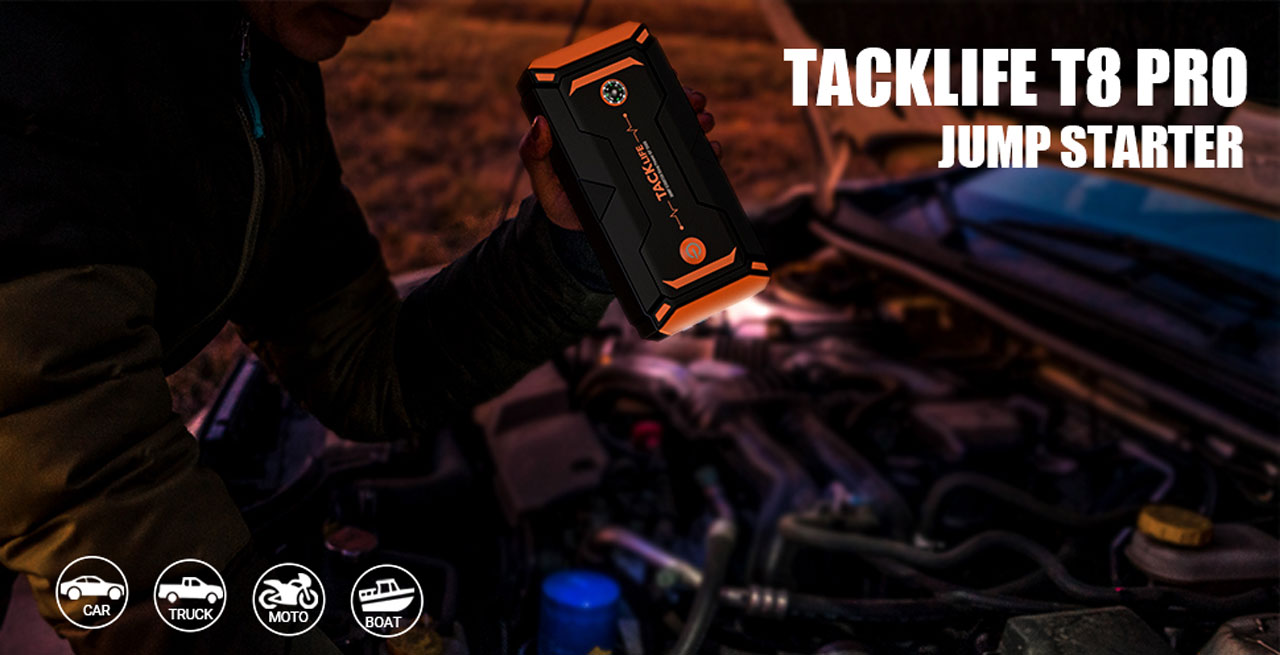 FOR UP TO 7.0L PETRO/5.5L DIESEL
18000mAh 1200A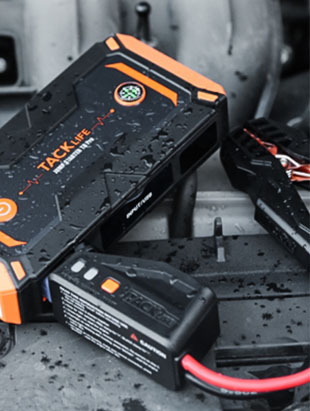 TACKLIFE T8 Pro Car Jump Starter
For up to 7.0L Gas and 5.5L Diesel Engines
The TACKLIFE T8 Pro is a lightweight and compact lithium car jump starter for 12V batteries vehicles. With it, you can safely jump start a dead battery car in seconds without anyone else's help. Perfect gift choice for father, husband, or college student.
It's a car jump starter, portable power bank for any USB devices, and 12V DC equipment. Recharge smartphones, tablets, and other USB devices. Plus, a 1 2-volt, 10-amp output port for powering any 12V DC devices, like tire inflators and more.
WATER RESISTANT: Specially designed rubber covering its interfaces, you just have nothing to worry about even on drizzling days.
DUST PROOF: The uniquely designed dust cover can keep the port clean, suitable for outdoor use and storage.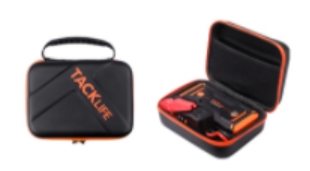 WHAT'S INCLUDED
1 * T8 Pro Jump Starter
1 * Smart Jumper Cable
1 * Wall Charger
1 * Car Charger
1 * USB Cable
1 * Cigarette Lighter Adapter
1 * EVA Storage Case
1 * User Manual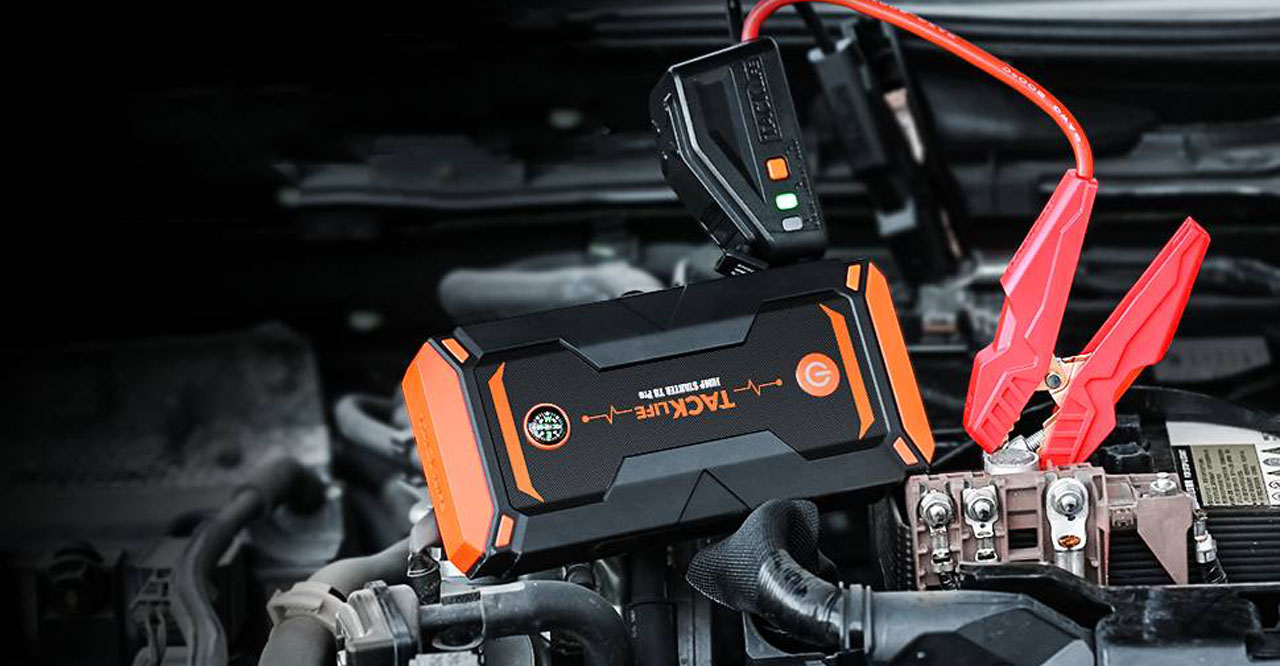 JUMP START YOUR CAR—N0 HELP NEEDED
INTELLIGENCE JUMPER CABLE
SPARK-PROOF
REVERSE POLARITY PROTECTION
OPERATION INDICATOR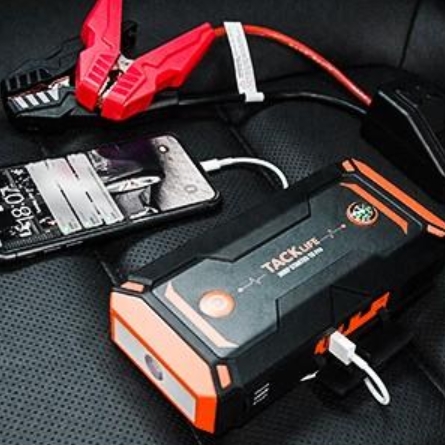 Dual USB Outputs
Its internal battery can be used to recharge any personal mobile devices like smartphones, tablets, or any other USB device that can be recharged by a wall charger or car charger.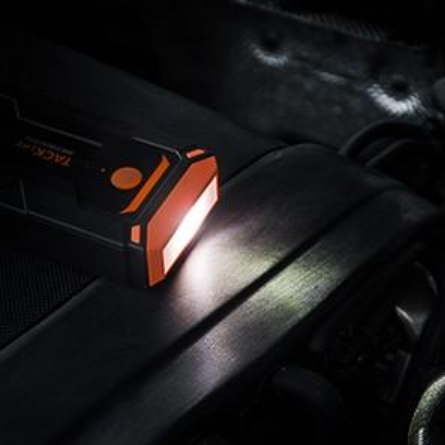 LED Emergency Light
The T8 Pro car battery jump starter is integrated with an LED flashlight with 3 modes. Provide you with extra light for emergencies.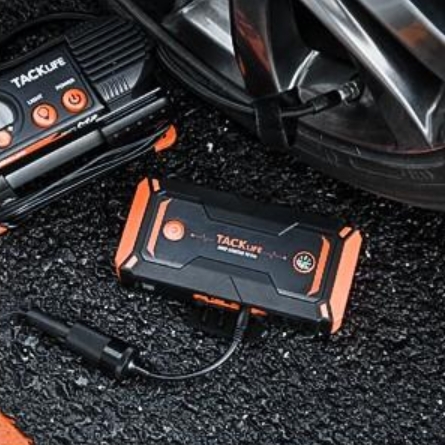 12V DC Output Port
12v DC Output Port with Cigarette lighter adapter included can power your other car accessories. (Tire Inflator etc.)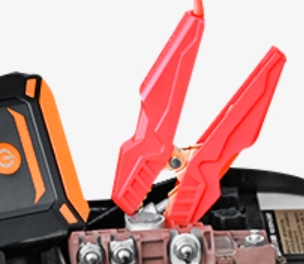 2. Green Light On (Press Boost Button If Necessary)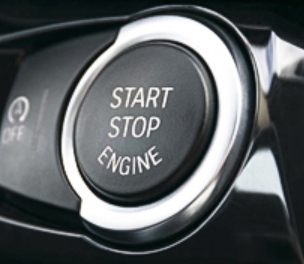 24 Hours Fast response
Offering response in 24 hours, our service team will try our best to offer support 24 hours.
30 Days Money Back
You could return your undamaged product and packaging within 30 days of purchase.
24 Month Warranty
Each Tacklife product purchased from authorized seller has 24 month warranty from date of purchase.
Lifetime Technical Support
Reliable, helpful and flexible, Tacklife offers basic technical support over the lifetime of your piece of gear.