GreenIQ Smart Irrigation System Gen.3, 16 irrigations zones, US Model (GIQ-SYS-US-16C1)
GreenIQ Smart Garden Hub uses the most advanced Internet, cloud and mobile technologies to intelligently manage garden's irrigation and lighting scheduling, from anywhere, at anytime. In a typical garden, the system can save up to 50% of your outdoor water consumption. The system collects weather data and other outdoor conditions through the Internet, and waters only the necessary amount for the garden. It integrates with smart home platforms such as Amazon Alexa, Google Home, IFTTT, Nest, Netatmo and much more….
Works in USA, Canada and Japan (110V-120V).
*GreenIQ is WaterScene Certified by the EPA. Please checkout with your local water supplier for rebate eligibility.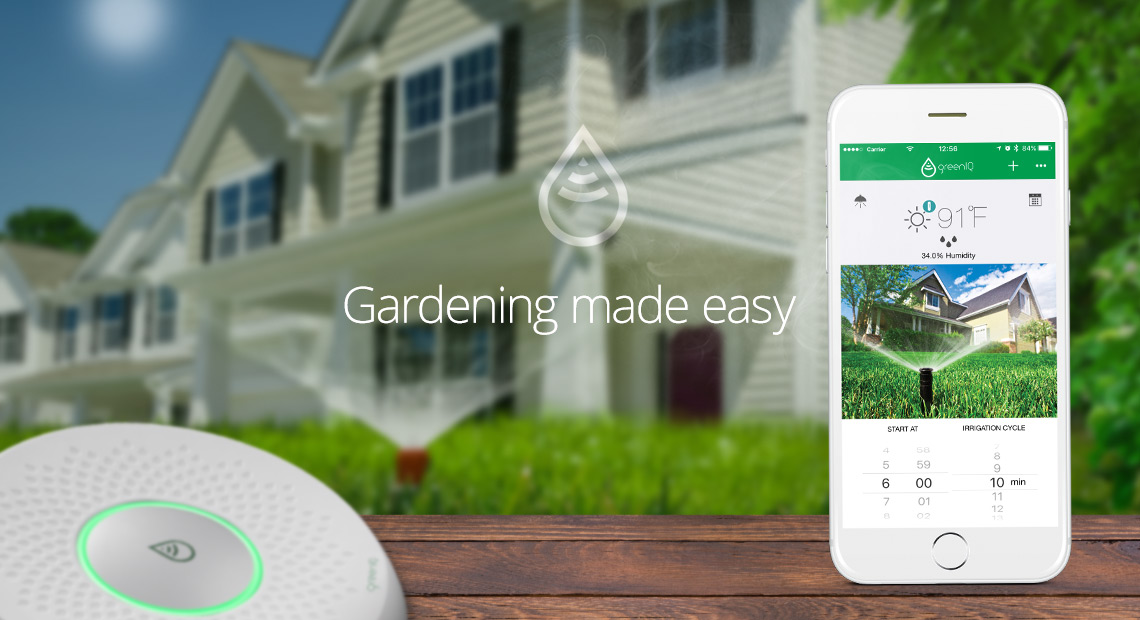 Our Smart Irrigation System
It can be controlled form any device wherever you are. Uses garden sensors to calculate weather forecast and water only when necessary. it can also Sends notifications and water saving reports.Use our smart sprinkler system to save up to 50% on your outdoor water bills. The smart garden hub can detect pipe leaks and breaks, and work with your home automation devices - Amazon Alexa, Google Home, IFTTT, Apple Watch, Nest, Netatmo and much more.