HadinEEon Blender - Enjoy Healthy Drinks Immediately !
A personal blender is a quick way to blend up a smoothie or protein shake at any time of the day. HadinEEon Personal blender came onto the scene as a matter of convenience for those customers dedicated to a healthy and interesting lifestyle.
Add your favorite fruit
You can mix many kinds of fruit together to make it more delicious
Safe to use
As an advanced safety feature, operation will not begin until the portable blender cup is locked in place. Built-in overheat and overload protection system, this smoothie blender will stop automatically when the motor's temperature gets too high.
3 modes for various blending needs
Designed with 3 adjustable modes, HadinEEon personal blender allows you to choose the most suitable speed for blending, making smoothies and juices according to your own needs by twisting the switch.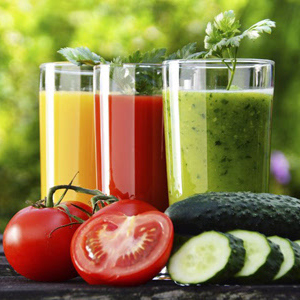 Enjoy it !
It only takes 10 seconds to make a delicious glass of juice
300-watt powerful motor base
The motor base has 300 power watts that can efficiently handle your smoothie and milkshake requires, such as fruits, hard produce, leafy greens, nuts and ice cube. With this blender, you should be able to blend a smoothie in 10 seconds, which is good because you can't blend continuously for more than 1 minute, and recovery takes about 20-30 minutes.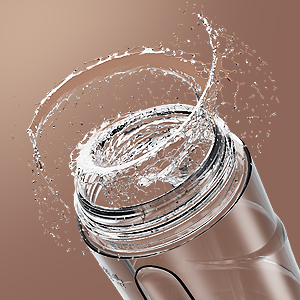 Easy to clean
all of the removable parts are dishwasher safe.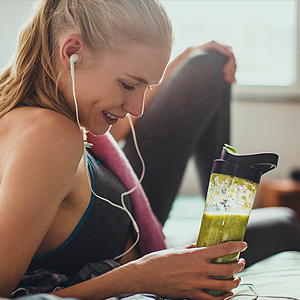 Portable with travel lids
HadinEEon blender comes with two BPA-free blending cups (10-ounce and 20-ounce) with travel lids.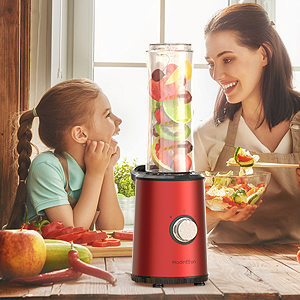 Delicacy makes happiness
Just have a good time with your family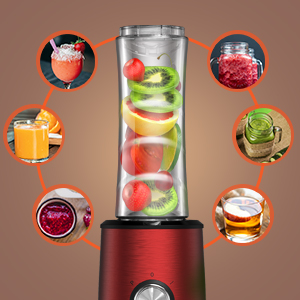 Specifications:
Product Model: GS-651
Voltage Rating: 120V
Rated Frequency: 60Hz
Rated Power: 300W
Motor Speed: 18000 RPM(I)/22000 RPM(II&P)
Bottle Material: BPA-Free Tritan
Blade Material: Stainless Steel
Cup size: 10oz(300ml)/20oz(600ml)
Working Time: Less than 1min
Intervals: More than 2mins