Mini & Flexible Detachable Legs Phone tripod &Desk phone stand
Multi-functional Octopus Tripod Cold shoe expansion, breaking the limitations, multi-angle and variable tripod.
Support Horizontal and Vertical Shooting 360 degree universal ball head, can adjust various angles for shooting.
Not Easy to Break After Repeated Bending High elastic rubber, both rigid and flexible.
Detachable Ballhead Detachable ball head design, tripod, and ball head can be used separately, wide application scenarios
Two-in-one Phone Holder Design Integrated concealed mobile phone holder design, expand into a universal mobile phone holder for storage Camera can be installed directly.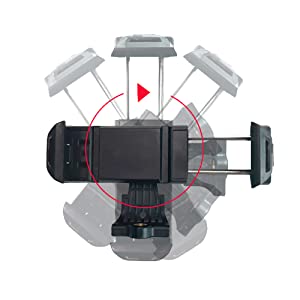 360 degree rotate ensure all video record requestment
The tripod with a spherical joint ensures a 360? shooting perspective. It can be adjusted by simply turning the locking knob of the device, allowing the camera, smartphone, etc to adjust to the proper angle.
The phone clip also 360? rotational.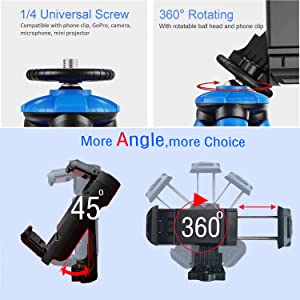 Large Compatibility
Universal 1/4" Screw allows compatibility with most DSLR cameras, webcam, camcorder, projector, etc. Such as Canon, Nikon, Sony, and so on. GoPro adapter is also can be used for GoPro sports cameras
Mini size Tripod
The Most Portable and Compact Tripod- The compact flexible legs can easily wrap around bicycles, poles, and branches. Weighing only 150g and standing at 10 inches, this tripod is definitely the most portable and compact tripod.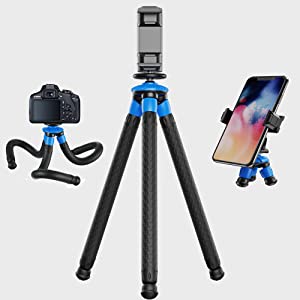 Stand It
Work as a tabletop tripod, adjust the legs at any shape to keep your camera level and stable on any surface. Also, it can be used as a webcam tripod for video conferences.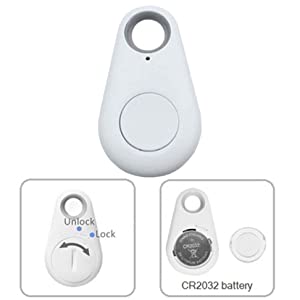 Wireless Remote Shutter
How to connect with your phone?
Keep press the round button.
Search the Bluetooth signal "AB Shutter3" on your phone and connect it.
Remote control of your iPhone/android phone.
Note:
If the battery no life, pls turn the back case anticlockwise to unlock and open the case. Then take out the button battery to replace it.