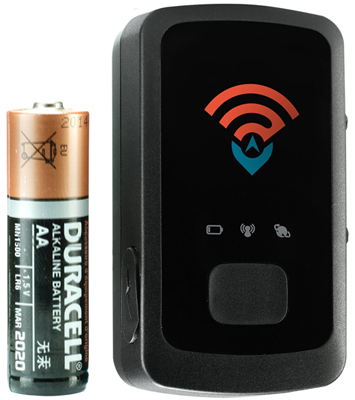 Spy Tec STI_GL300 Mini Portable Real Time GPS Tracker
Top-class accuracy: GPS satellite technology ensures a tight fix on the tracker's location for unsurpassed accuracy. In addition, the 3-axis accelerometer improves accuracy with motion detection. Perfectly discreet: The pocket-friendly device is only a little larger than a matchbox and can be discreetly placed nearly anywhere. The waterproof magnetic case (not included) allows for the tracker to be placed (or hidden) underneath vehicles. High-tech tracking at your fingertips: The information from the tracker can be followed on any device from computers (including both Mac and PCs) to tablets or mobile phones via the Spy Tec GPS platform. The service also tracks activity records for up to a year, delivering customizable reports that can track speed, time, and position across Google Maps. You can also set up several alerts, which can be delivered via text message or email, alerting you when the device breaks a certain speed, starts or stops moving, is low on battery, or even enters or leaves certain areas. Quick and easy geo-fencing: Another feature of the Spy Tec GPS platform allows you to fence off certain areas of the map and be alerted when the tracker enters or leaves the restricted area. Flexible subscription plans: The Spy Tec GPS real time tracking plan requires no contract or activation fee and can be stopped or started at any time. The monthly subscription (starting at $25 a month) allows for real time tracking beginning with minute-by-minute updates, upgradable to as often as every five seconds. Excellent battery life: The device comes with a long-lasting battery allowing for two weeks of continuous use, or even longer when used periodically.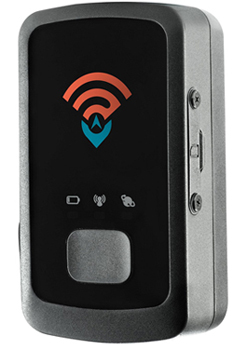 Real-Time Tracking, Across Any Device you Own
GPS tracking lets you watch over your valuables, vehicle, or loved ones, when you can't be around to do it yourself. Regardless of whether you've looked into other trackers in the past, or if this is the first tracker you have come across, Spy Tec's GPS tracking solution can't help but exceed your expectations. Powered by proprietary tracking software and the cutting edge GL-300 real-time GPS tracking device, Spy Tec is an industry leader in addressing consumer and enterprise GPS tracking needs.
The compact, GL-300 Tracker gives you the location of anything, at anytime. Utilizing cutting-edge GPS technology, the GL-300 can help you track anything, be it your car, children, or a prized possession, all in real time.
Additionally, the proprietary Spy Tec GPS tracking platform allows you to base tracking around specified locations and receive periodic updates in intervals as brief as five seconds. The updates can be configured using the SpytecGPS website platform, and set to be delivered straight to your computer, tablet or smartphone. No matter where you are, or what device you have at hand, you can stay up to speed with your tracking efforts. To enhance battery life and tracking accuracy, the GL-300 features a built-in accelerometer that detects motion and powers the device on or off depending on whether the tracker is moving.
Finally, the Spy Tec GPS platform also allows users to easily deploy a geofence, letting you define an area on a map, and then create alerts that trigger if the device enters or leaves that area. Create geofences around your childs commute home from school, letting you know if they stopped somewhere they shouldn't have. You can also geofence off your neighborhood, alerting you the moment your car leaves those boundaries.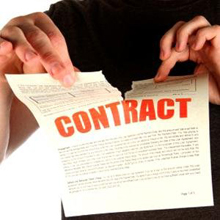 No Contract, Activation, or Cancellation Fees
Flexible give you real-time, pinpoint tracking with no activation or cancellation fees. Only pay for a plan when you need it to use the tracker, otherwise you can cancel and reactivate later with no additional fees or penalties. With the GL-300 GPS Tracker, you'll never be trapped into paying for a service you don't use.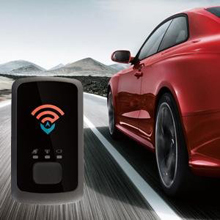 Track On Any Device
You can't always have access to a computer when an emergency strikes, so GL-300 tracking information and alerts are accessible anytime, and through any device, be it your phone, tablet, or computer (Mac or PC). Through the Spy Tec GPS Platform, you can readily access tracking data anytime, day or night, on whatever device you prefer to use. The Platform provides updates and alerts delivered to the device of your choice, ensuring you have the information you need no matter where you are and what device you have on hand.
Customize with Geo-Fencing and Alerts
The GL-300 makes it a breeze to fully customize your tracking experience, with a variety of actionable alerts and Geo-fencing. By setting up 'Geo-fences', geographic areas that you specify on a map, you can be notified if the tracker enters or exits a specified area. Alerts can also be set to go off if the device moves (or doesn't), exceeds a certain speed, or gets low on battery. The most important alert, an SOS button, lets you or a loved one quickly notify pre-programmed contacts that you need help and broadcasts your GPS coordinates.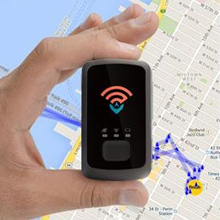 Compact and Discreet Size
With it's small size, you can inconspicuously hide the GL-300 just about anywhere. The tracker's manageable size allows you to easily slip it into a pocket or purse for personal tracking, while being tough enough to withstand the bumps and movement of vehicle tracking. If you have been looking for the perfect, discreet tracker, you've found it.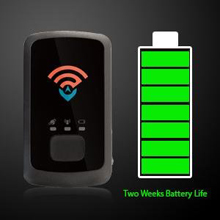 Two-Week Battery Life
Using a 3-axis accelerometer, the GL-300 is capable of detecting movement and adjusting its power usage accordingly. So much so, that it gives you an unbelievably long, two weeks of battery life. The GL-300 stands head and shoulders above other trackers in terms of consistently reliable function, working long after most other trackers would need to be recharged.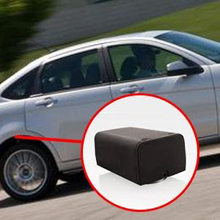 Custom Waterproof, Magnetic Case
While the GL-300 has a solid and durable frame, the only way to ensure it operates for as long as possible, is to protect it with a case. With the purchase of the waterproof, GL-300 case, you not only protect your tracker from unavoidable impact and water exposure, but also improve it's functionality. The case lets you firmly anchor the tracker to any metallic surface, including above or below your vehicle.