Cordcutter TV
High performance network TV tuner with Wi-Fi and dual transcoders
The Cordcutter TV is a Wi-Fi network TV tuner for over-the-air ATSC HD digital TV and clear QAM digital cable TV*. It streams live, free over-the-air HD TV to iPhones, iPads, Android phones and tablets plus media players like AppleTV, Roku and FireTV. Cordcutter TV has two built-in TV receivers and two transcoders, so you can watch live TV on two devices from two TV channels at the same time. You can also record live TV on your phone or tablet, or schedule recording on a USB storage device plugged into the Cordcutter - none of your favorite content will be missed. Plus, installation is easy and clean, thanks to its dual-band (2.4GHz/5GHz) Wi-Fi capability.
* Not all cable TV networks send clear QAM channels. Please check with your local cable operator for the availability of clear QAM digital cable TV.
Recording of live TV locally is only available on iPhones, iPads, Android phones and tablets and the AppleTV.
Scheduled recording on Cordcutter TV requires a USB thumb drive plugged into the back of the Cordcutter TV. One hour of TV requires approximately 4 Gbytes of USB storage.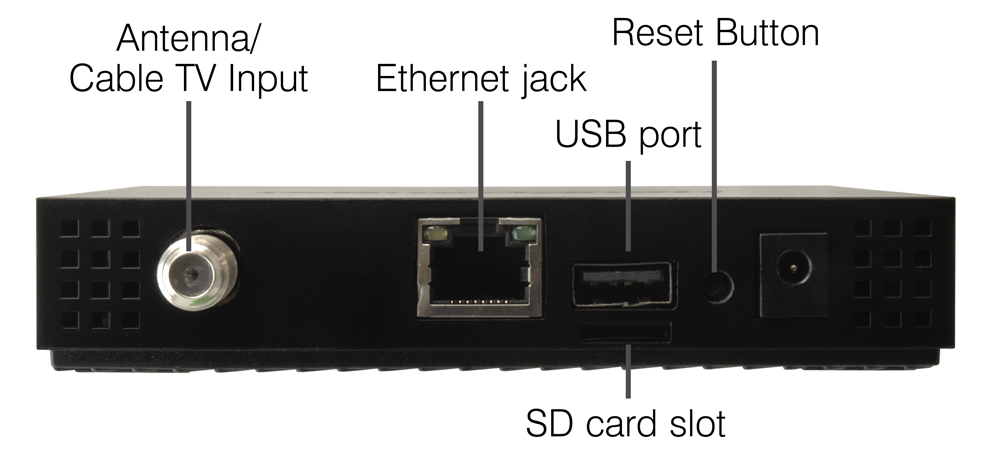 Dual Tuners: Watch Live TV on Two Devices at the Same Time
Cordcutter TV has two TV tuners and two transcoders, so you can watch on two devices at the same time.
Completely Wireless!
Cordcutter TV has dual band, high performance 2x2 MIMO Wi-Fi built in. So you don't need any wires from your antenna to your home router. Just add an antenna, connect Cordcutter TV to your home Wi-Fi network, and start watching free HD TV on your iPhone, iPad, Android device or media player.
You can use Cordcutter TV attached to your TV antenna in one room, and stream wirelessly to your home router in another room!
Dual Transcoders for the Best Operation with Mobile Devices
Save your mobile device's battery life! The built-in dual transcoders in Cordcutter TV convert over-the-air HD TV into H.264. This is the video format used by the built-in hardware acceleration in mobile devices, and reduces power consumption and extends your battery life.
Hauppauge's myTV App for TV Watching, Pause and Recording
The Hauppauge myTV application is available on Apple, Google and Amazon app stores for download. myTV gives you live TV and a free 24 hour channel guide.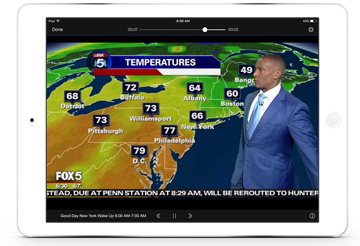 Watch Live Over-the-Air ATSC HD TV and Clear QAM Digital Cable TV
ATSC Is Free HD TV - ATSC is free over-the-air digital HDTV standard for North America and typically requires an antenna for reception. There is no monthly fee for ATSC HD TV.
Clear QAM Is Digital Cable TV - Clear QAM allows users to watch unencrypted HDTV stations from cable TV without a set-top box. Clear QAM does require a cable TV subscription. Clear QAM TV is not available on all cable networks, so check with your local cable TV operator for clear QAM availability.