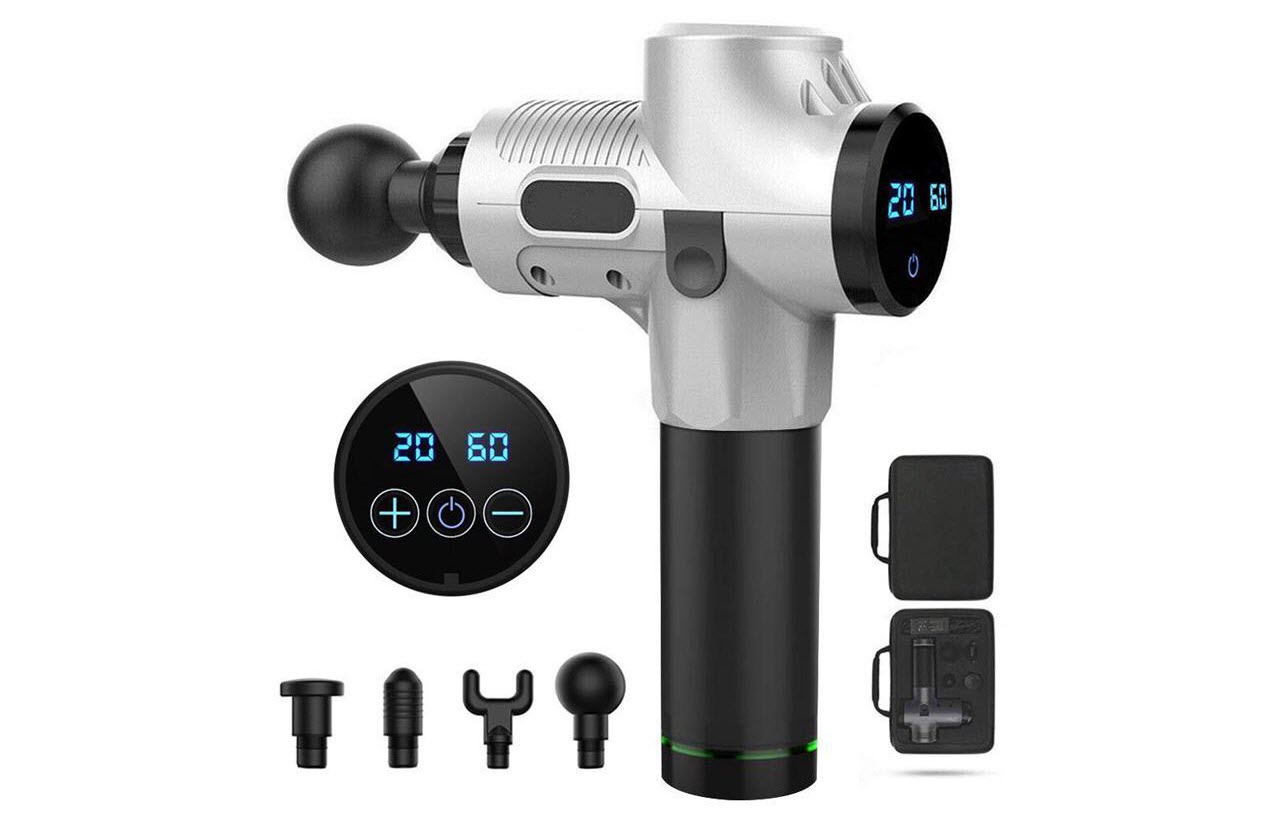 Muscle Massage Gun
Relieve the discomfort and soreness of your body with this massage gun. It comes with four heads with different shapes for effective massage to different body parts. A silent motor generates minimal noise so others won't be disturbed when you are enjoying massage. You can easily adjust the message intensity via touch buttons on the LCD display.
Stiffness and Soreness Relief
The massager is used to relieve muscle stiffness and soreness, promote blood and lymph circulation, accelerate recovery after exercise and sports injuries, improve overall health of the body's soft tissues, and prevent inflammation caused by adhesion between the fascia and muscles.
Four Different Massage Heads
The massager is equipped with four different shapes of massage heads to help users relax different body parts.
Big Round Massage Ball (For Large Muscle Recovery)
Spiral Head (For Joints of Body)
Fork Leg Tip (For Spine Massage)
Flat Warm Up Tip (Full body)
High-Quality Motor
The massager adopts high-quality motor and has super heat-dissipating function. The high-precision mold makes the machine's head and the body tightly connected. The smooth sliding can effectively reduce the noise during operation to less than 45dB.
Quick Charging
The massager is equipped with a 2,400mAh lithium battery, which can work for about 5 to 6 hours after each charge, and can be quickly charged.