Are you an E-Blast Insider?

Shop without retyping payment details. Secure shopping made faster.
Check out with PayPal.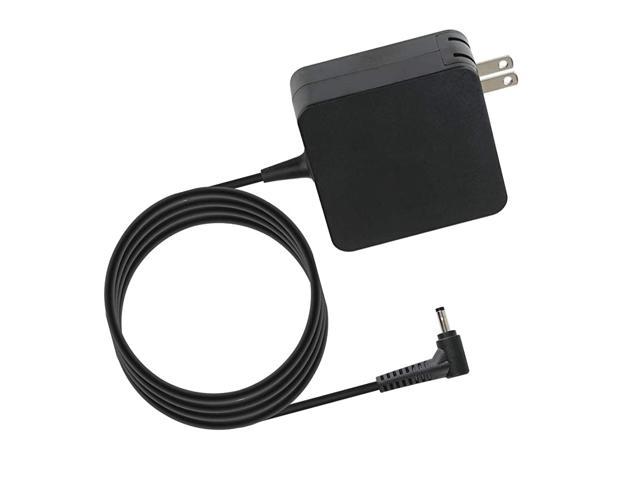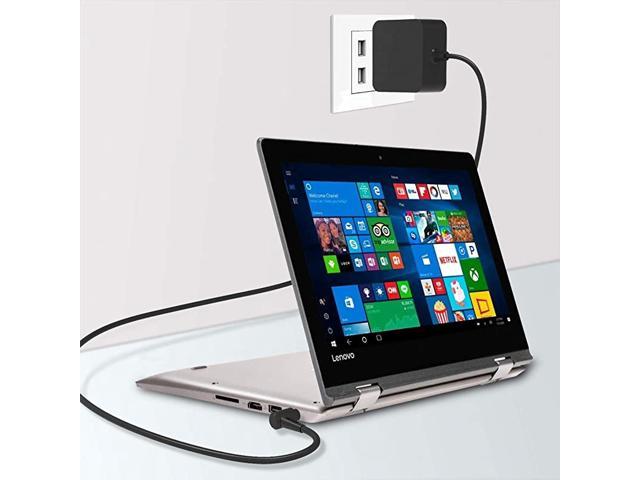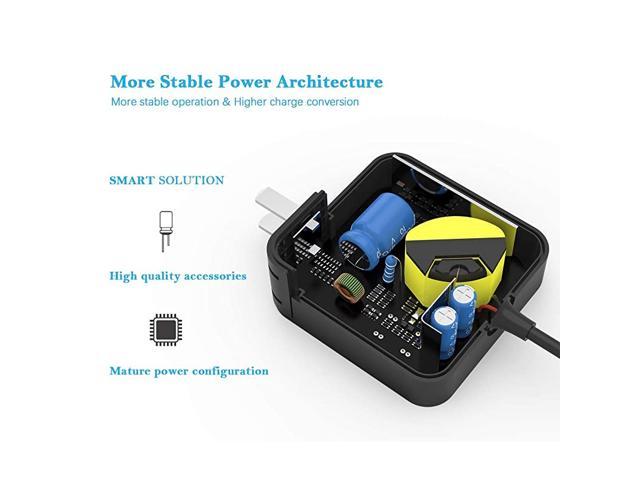 325A 65W AC Charger for Lenovo IdeaPad Flex 4 5 6 ADP45DW B ADL45WCC Flex 41470 41480 41570 51470 51570 614IKB 611IGM 1470 1480 ADLX65CCGU2A ADLX65CDGU2A Laptop Power Supply Cord
OUT OF STOCK.
Ships from United States.
Most customers receive within 7-9 days.
*****
**********Best Quality Guranteed.*****Output Max - 3.25A 65W (compatible with 2.25A 45W) Input Volt Range - 100-240V. UL Listed Products - the product has successfully met stringent requirements. Don't buy potentially inferior or dangerous chargers that can harm your laptop or worse!*****Compatibility: Lenovo IdeaPad 110 110s 120S 310 320 320S 510 510S 520s 710 710S Plus 720S B50; Lenovo Chromebook N22 N23 N42 Chromebook-11IBY; Lenovo IdeaPad Flex 4 1130 1480 1580 1470 1570; Flex 5 1470 1570; Lenovo 80TJ 80XM 81A4 81A5 81CW 81CX 80MJ 80QN 80QQ 80R9 80S6 80SA 80SF 80SM 80ST 80T7 80TV 80TX 80U0 80U3 80UD 80UR 80V4 80V5 80V6 80VE 80VK 80WG 80XA 80XB 80XR 81C9 81CA; P/N:ADP-45DW ADL45WCC GX20K11838 PA-1450-55LL PA-1450-55LN PA-1450-55LR ADLX65CCGU2A ADLX65CDGU2A ADLX65CLGU2A*****Compatibility - 45W 65W Lenovo IdeaPad 310 310-14IKB 310-15ISK 310-15IKB 310-15ABR; 320 320-14ISK 320-14IKB 320-15IKB 320-15AST 320-15ABR 320-15IAP 320-17IKB 320-17ISK 330 330-15ARR 330-15IGM 330-14IKB 330-
This charger has been tested to ensure compatibility with
Lenovo laptops: Lenovo Ideapad 100
Series: 1.100 - 14: 100 -14IBY 100-14IBD 80MH 80MH000XUS 80MH000YUS 80MH0012US 80MH005HUS 80MH005KUS 80MH005LUS 2.100 - 15: 100 -15IBY 100-15IBD 80QQ 80MJ80QQ0060US 80QQ00CEUS 80QQ002DUS 80QQ00E6US 80QQ00JGUS 100-15IBY 80MJ00AEUS 80MJ0017US 80MJ0018US 80MJ0019US 80MJ001AUS 80MJ001BUS Lenovo Ideapad 110 / 110S
Series: 1.110 - 14: 110 -14IBR 110-14ISK 110-14AST 2.110 - 15: 110 -15ISK 110-15IBR 110-15ACL 110-15AST 80T7 80TJ 80UD 80T7000HUS 80T70012US 80T700ACUS 80TJ00BRUS 80TJ002CUS 80TJ002DUS 80TJ002EUS 80TJ00BRUS 80UD0017US 80UD001RUS 80UD007KUS 80UD00M3US 3.110 - 17: 110 -17IKB 110-17ISK 110-17ACL 80UM 80VK 80VK003KUS 80UM0034US 4.110S - 11: 110 S-11IBR 80WG 80WG0001US
Lenovo IdeaPad 120S: 120S- 11: 120 S-11IAP 81A4 81A40025US 81A40025US 120S- 14: 120 S-14IAP 81A5 81A5001UUS Lenovo IdeaPad 130: 130 - 14: 130 -14IKB 130- 15: 130 -15IKB 130-15AST 81H5 81H6 81H7 81H5000NU 81H6001CUS 81H6001DUS 81H6001EU 81H6001GUS 81H70003US 81H70004US 81H70006US Lenovo IdeaPad 310: 1. 310- 14: 310 -14IKB 310-14IAP 2.310 - 15: 310 -15ISK 310-15IKB 310-15ABR 310 Touch-15IKB 310-15IAP 80ST 80TV 80SM 80ST001MUS 80ST001NUS 80ST0025US 80ST005VUS 80ST005XUS 80ST0005US 80ST000KUS 80TV00BJUS 80TV00WGUS 80TV00WKUS 80TV00BGUS 80TV00W1US 80SM0058US 80SM00JSUS 80SM00Q7US 80SM0048US 80SM00RHUS 80SM0074US Lenovo IdeaPad 320: 1. 320- 14: 320 -14ISK 320-14IKB 2.320 - 15: 320 -15IAP 80XR 320-15IKB 320-15AST 320-15ABR 320-15IKBN 80XS 3.320 - 17: 320 -17IKB 320-17ISK 80XM 80XL Lenovo IdeaPad 330: 1. 330- 14: 330 -14IKB 330-14AST 2.330 - 15: 330 -15IGM 330-15ARR 330-15IKB 330-15AST 330-15IKB Touch 3.330 - 17: 330 -17IKB 330-17AST
Lenovo IdeaPad 330S: 330S- 14: 330 S-14IKB 330S-14AST 330S- 15: 330 S-15IKB 330S-15ARR 330S-15AST 81F5 81F8 81F9 81FB
Warranty & Returns
Warranty, Returns, And Additional Information
Manufacturer Contact Info