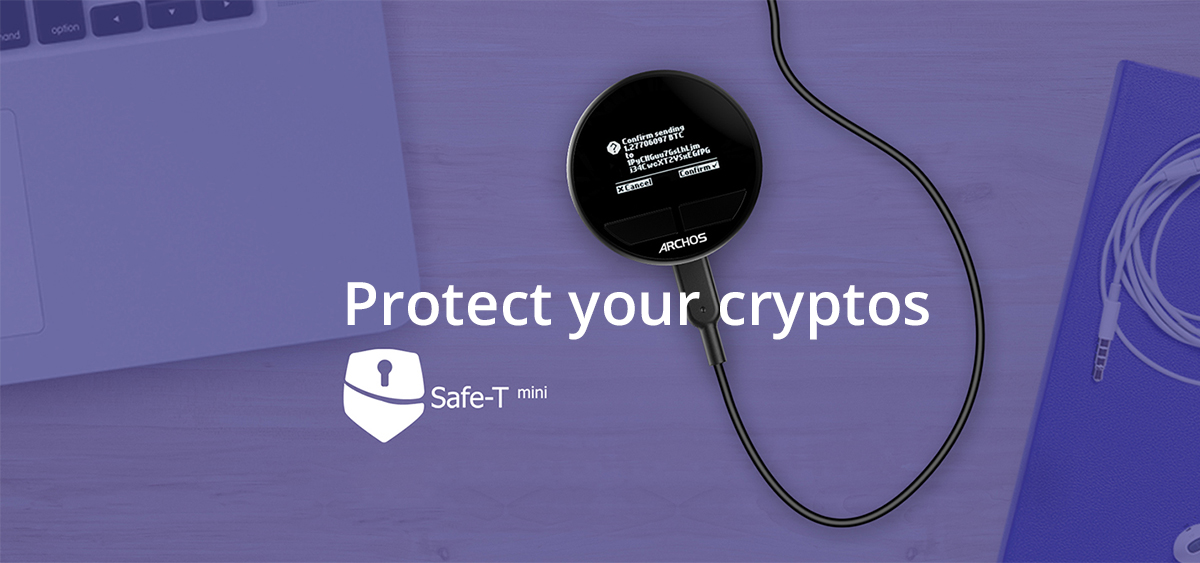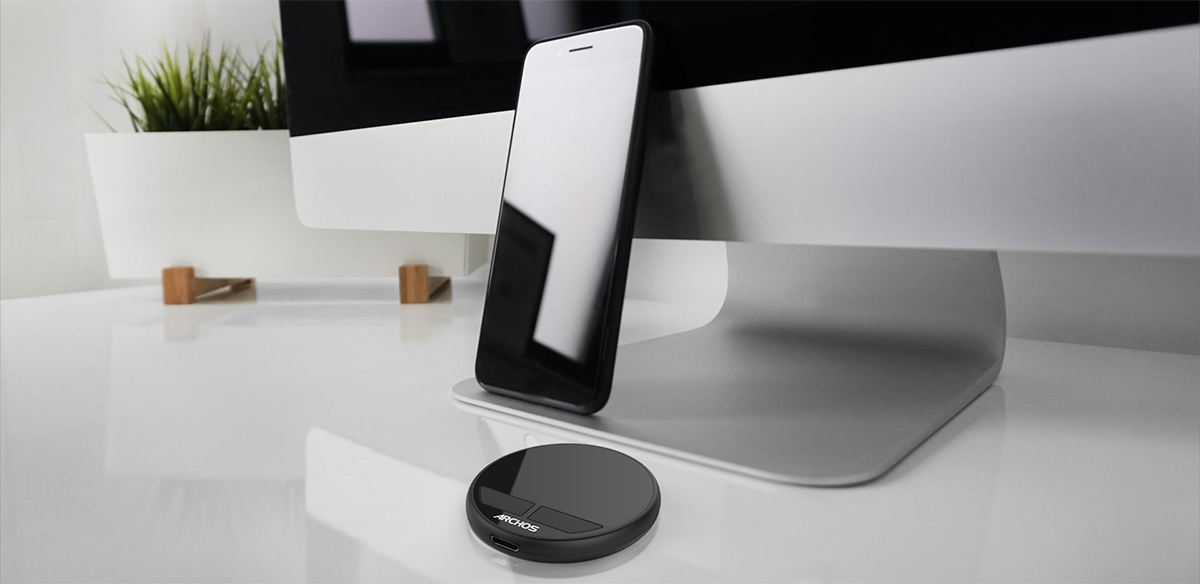 What is the Safe-T?
The ARCHOS Safe-T mini is an offline Hardware Wallet which keeps your private key away from potential hackers. It is one of the safest solutions to protect your crypto.

Setup
Safe-T mini ensures the cold storage of your private key and prevents hacking attempts. Safe-T mini connects easily to a computer or a mobile device using a micro USB cable. To protect your device you can select a unique 9 digit PIN code to open the wallet safely.
Transactions
The Safe-T mini grants you management over the process of sending and receiving crypto. Each transaction's details are displayed on the wallet's screen, and transactions must be physically approved using the wallet's hardware buttons.

Recover & Restore
In case the Safe-T is broken, stolen or lost you can use your recovery seed key (BIP39 recovery phrase) to access your crypto wallet.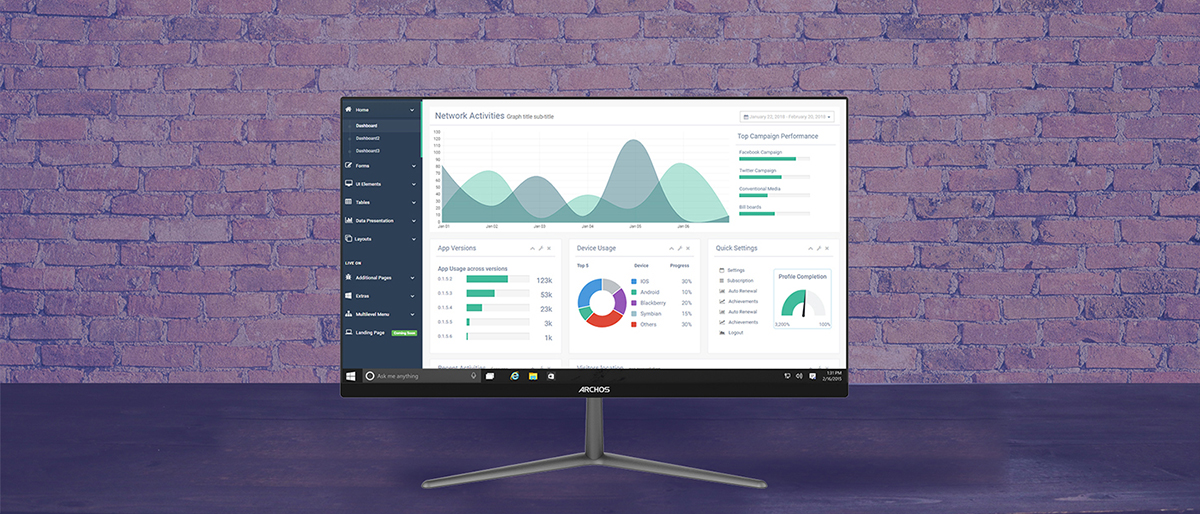 Intuitive Interface(UI)
ARCHOS has developed an intuitive and easy to use web application. As a complete Plug and Play solution, all you have to do is go to www.safe-t.io./start on any computer and then follow the steps. Setup your device and wallets, recover it or even update it for maximum security. It's the right place to begin your experience with the ARCHOS Safe-T mini.
PIN Security
Every time you want access the Safe-T mini you will need to enter your unique PIN number on the device. It is important that you ensure you are the only one who knows this code. For security reasons your Safe-T mini will be locked after four failed login attempts. Of course, using your recovery seed will grant you the access again.
Recovery Seed
The first time you run the Safe-T mini, the device will generate a mnemonic code made of up of 24 different words: This is your 'recovery seed'. The recovery seed is the most important part of Safe-T mini. It will help you recover your information including private keys, your Bitcoin balance as well as transaction history. Of course we provide you with a dedicated notepad to record the 24-word seed. Make sure you store your recovery seed in a safe place!
Cryptocurrencies supported by the Safe-T mini
Bitcoin
(BTC)

Bitcoin Cash
(BCH)

Bitcoin Gold
(BTG)

Litecoin
(LTC)

Dash
(DSH)

Ethereum
(ETH)

Ethereum
(ETC)

ERC20
Tokens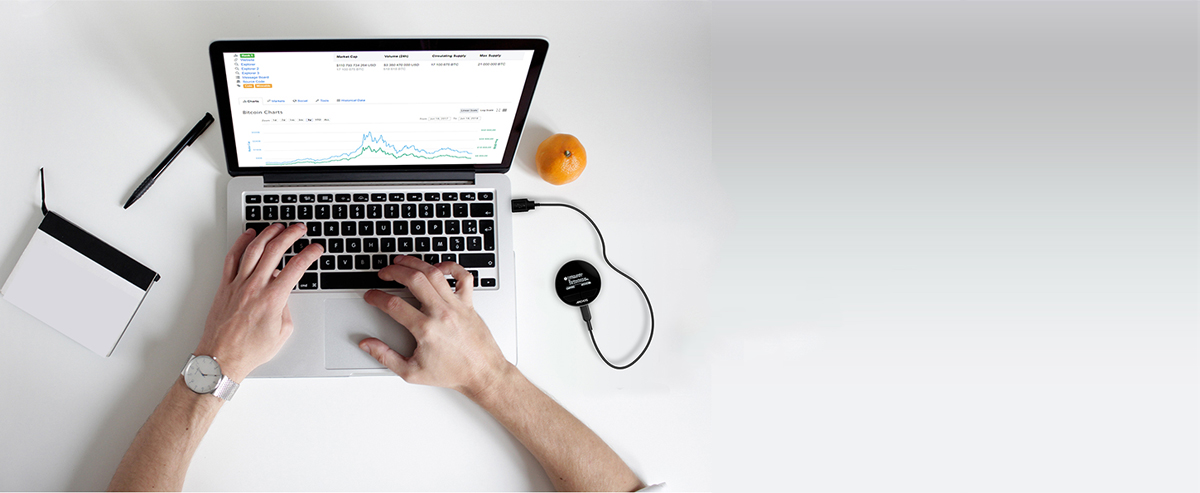 KEY FEATURES
Generates and stores your private keys offline
Encrypted Chipset memory (Crypto memory) / Secured EEprom
Bitcoin, Bitcoin Cash, Bitcoin Gold Dash, Litecoin, Ethereum and all ERC20 Tokens
New Currencies can be added
Embedded screen to display transaction information