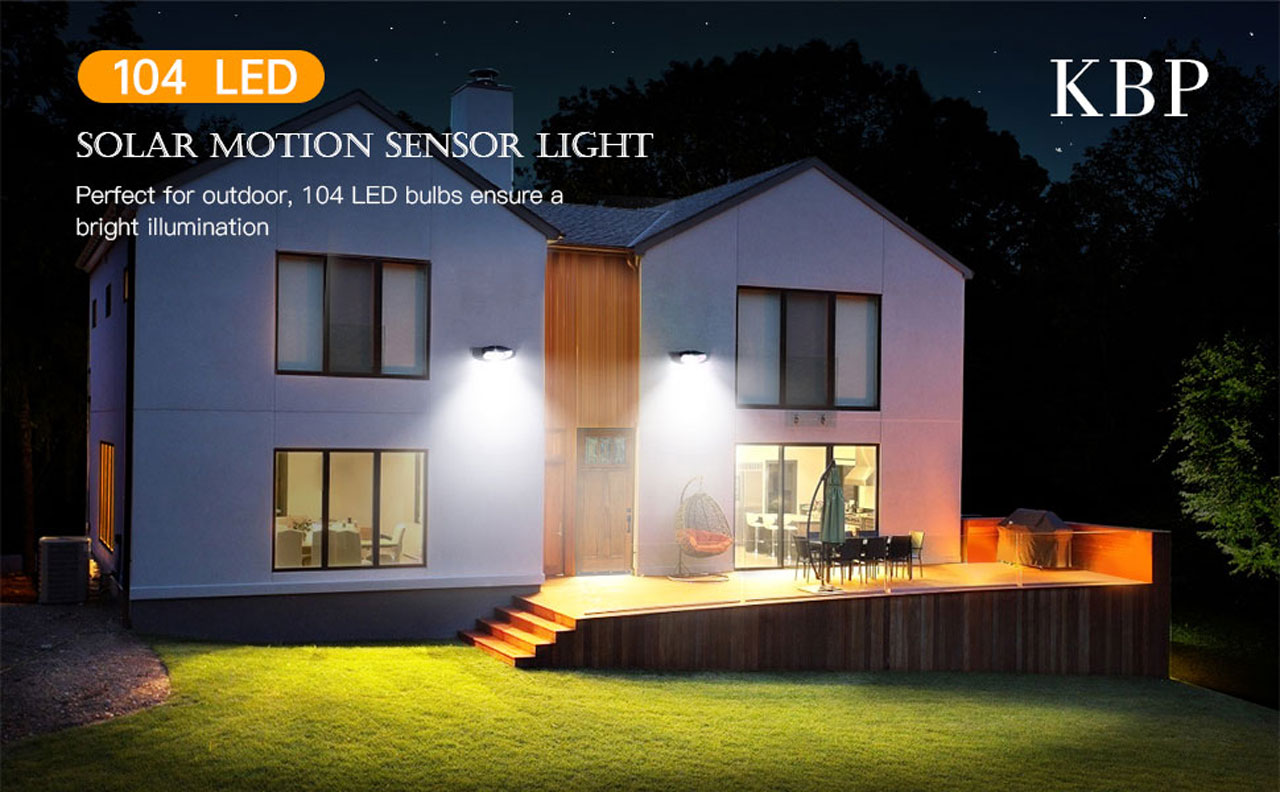 Equipped with high efficiency solar panel and rechargeable 1800mAh lithium battery, this solar lights outdoor can provide stable and bright lighting over a large area for a long time. Built-in enhanced PIR motion sensor provides convenience and safety for additional peace of mind.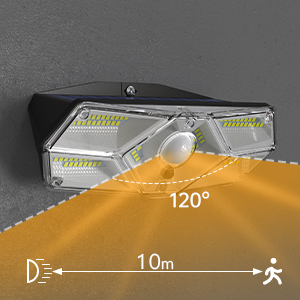 Enhanced PIR Motion
KBP motion sensor light with enhanced PIR motion sensor can detect any movement within 10 meters (32ft) at a 120° wider angle. The lighting range of a single lamp can reach 35m2 (370ft²).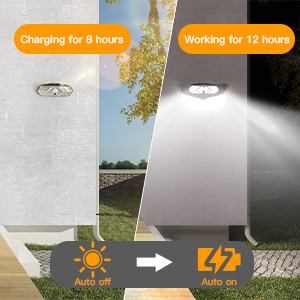 Money and Energy Saving
Charging for 8 hours during the day, this solar lamp can work for over 12 hours at night. It lights up your home dusk to dawn and helps your family to lower electricity bills. The working time is influenced by sunlight intensity, so it is normal to work for shorter time in winter.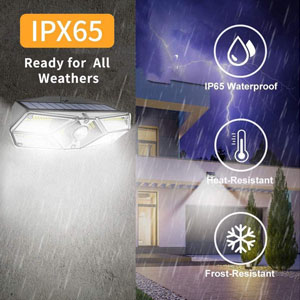 Ready for All Weather
Professional IP65 waterproof, heat resistant and cold resistant. KBP solar waterproof lights can withstand all kinds of severe weather conditions. Perfect for outdoor use.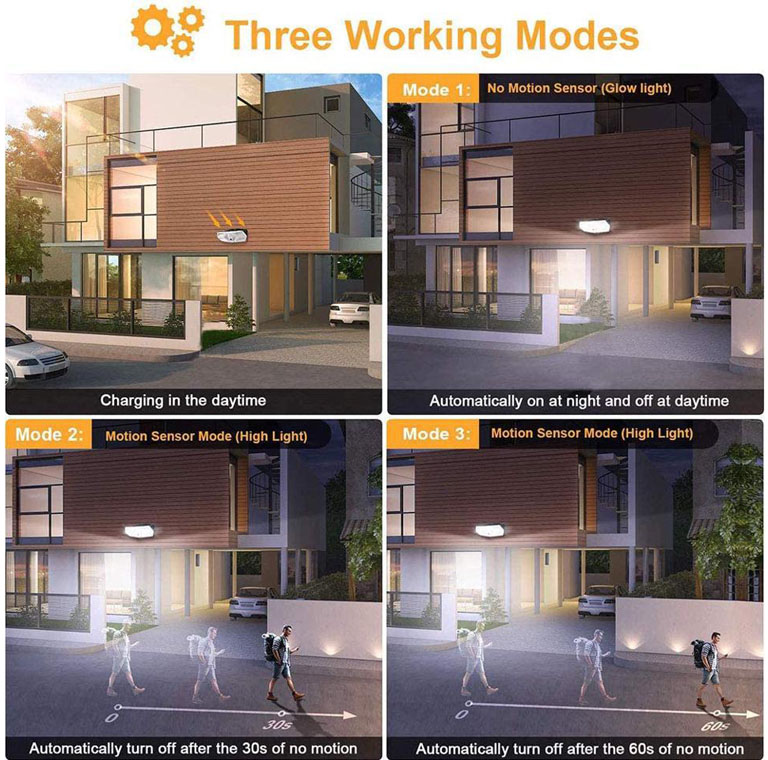 3 modes to meet your different lighting needs
Mode 1: Stay-on mode. The solar LED lights will automatically work with normal brightness all the night.
Mode 2: Sensor high light 30 seconds. When the motion sensor light detects movement within 10 meters(32ft) at night, it will automatically turn on high brightness for 30 seconds; If a movement is continuing, the high-brightness lighting time will automatically extend, the solar light will go off when no motion is detected.
Mode 3: Sensor high light 60 seconds. The working principle of mode 3 is the same as mode 2, except that when a movement is detected, the high-brightness lighting time is 60 seconds.
How to set
Press the button on the front to adjust modes. The default mode order is 1-2-3, the number of indicator lights on means which mode it is in. If you want to turn this motion lamp off, you just need to press the button once in mode 3.
What you can get:
1 x Motion Sensor Solar Light 1 x Expansion Tube 1 x Screw 1 x User Manual
Warm Tips:
Please let the solar wall light be fully charged under sunlight for 8 hours before the first use. Please install the solar light at a place where is directly exposed to the sunlight. Please keep the surfaces of solar panel clean to absorb sunlight. It is recommended that the installation height of the solar wall light do not exceed 98 inches.