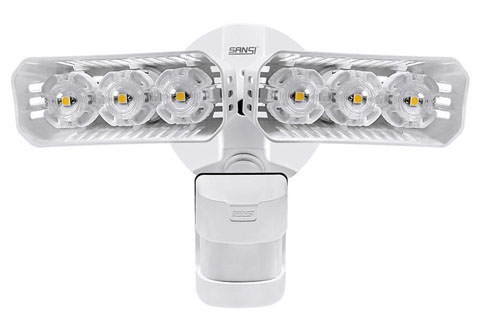 SANSI LED Security Light
The SANSI's LED security motion sensor light can produce up to 2700 Lumens high bright 5000K daylight with power consumption of only 27-Watt. It can cover a large angle and a long distance. The waterproof design and three working modes make it fit any scenario. With motion detection, it can light up your exterior space in a smart way.
Bring Safety to Your Home
SANSI LED Security lights can turn on automatically when motion is detected, sensing light levels and motion with a range of 180 degrees and max 50 feet. And the light is IP65 waterproof which ensures that the light could work outdoor in rainy weather.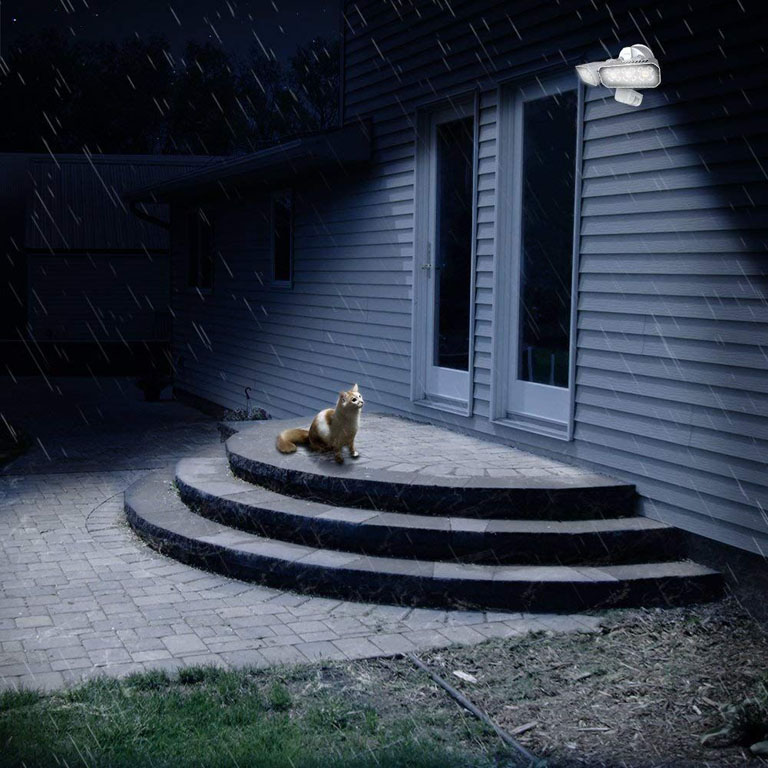 Super Bright
This 27W LED flood light outdoor is rated at 2,700 lumens, which provides efficient lighting for your exterior living environment.
Energy Efficient
27W motion sensor light is equivalent to 200W incandescent light, helping you save money and offering a long lifespan up to 50,000 hours, 22.8 years (based on 3 hours/day).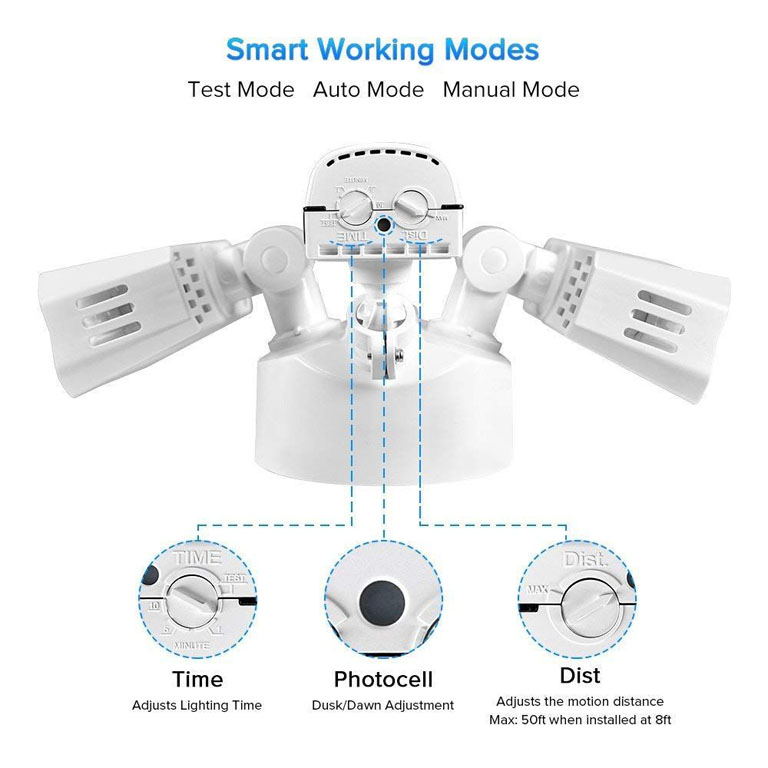 3 Working Modes for Your Needs
Test Mode
Set-up: Move the pointer to the Test position
Function: Testing the light before first use or after maintenance. Auto-on when motion is detected and auto-off 3-7 seconds after no further motion whether by day or at night.
Motion Sensor/Auto Mode (for Nighttime Operation)
Set-up: Move the pointer to the 1, 5 or 10 minutes position
Function: Only works at night. If people or any other living objects pass through the sensing area, the light will be on automatically for 1, 5 or 10 minutes chosen and off when no further motion is detected.
Manual Override Mode
Set-up: Move the pointer to the 1, 5 or 10 minutes, and then flip the light switch off for one second then back on to toggle between AUTO and MANUAL mode.
Function: If you need constant lighting at night, it could be set to 6 hours constant lighting work mode temporarily.
Note: It will be back to Auto Mode automatically after 6 hours constant lighting or when dawn is coming.
Applications:
Villas, Driveway, Garages, Gardens, Courtyards, Doorways, Patio and any other areas which need automatic lighting in the darkness
Customer Notice:
1. This LED security light is designed to be wall mounted (Mounting Vertically). Being mounted under the eave (Mounting Horizontally) might impact its performance.
2. Power source for this motion sensor light: electric-powered instead of solar powered.
3. This waterproof LED security light is able to protect against low-pressure water jet spray. However, it cannot be put under water.