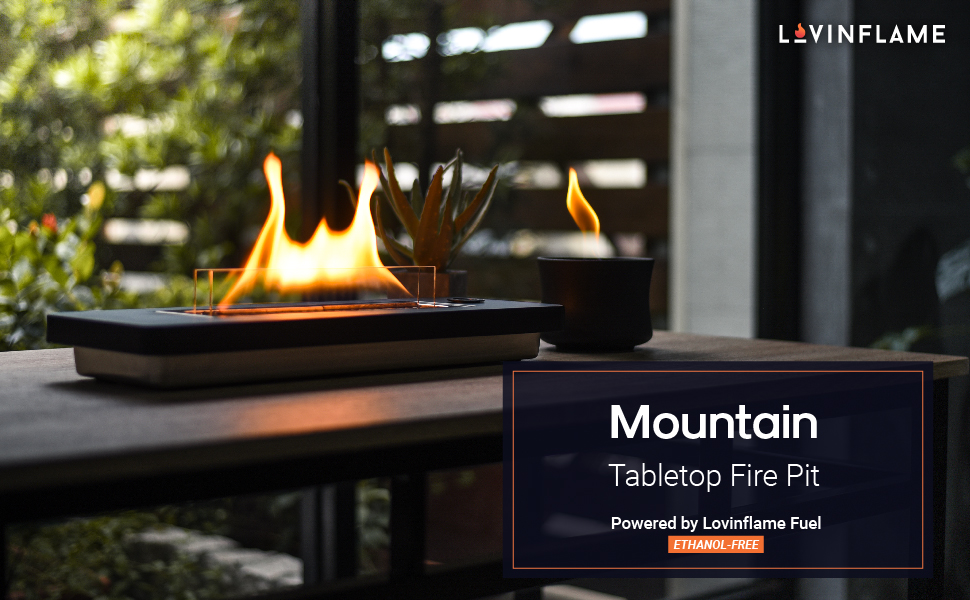 Lovinflame Mountain Tabletop Fire Pit
What Makes the MOUNTAIN Special?
Powered by Lovinflame Ethanol-free Fuel, Lovinflames Mountain Tabletop Fire pits are a sleek accent to modern living and can be safely used both indoors and outdoors.
Free-standing design allows you to enjoy these beautiful mountain-shape flames wherever you like.
The vibrantly orange flames will uplift your mood, ensuring warmth and ambience with a peace of mind.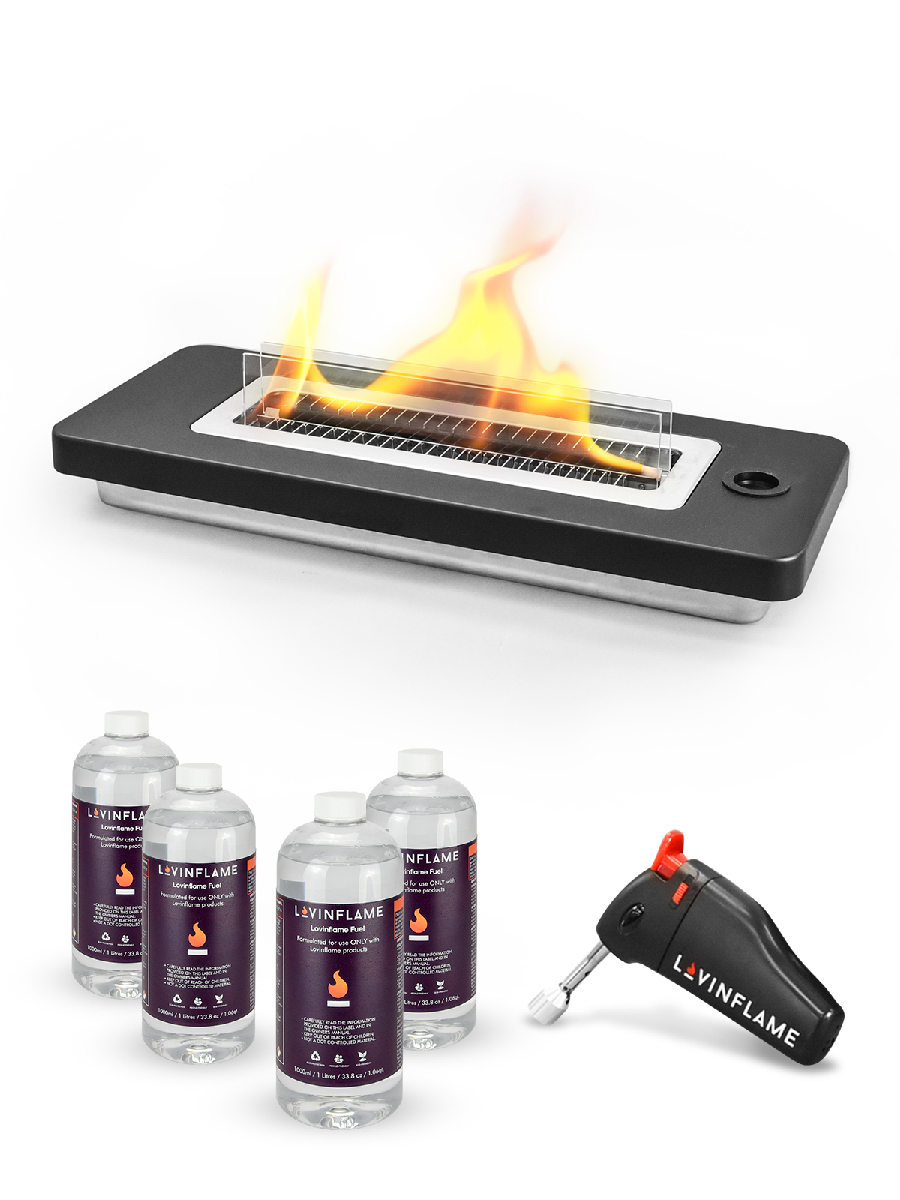 What's in the Box?
Lovinflame Mountain Tabletop Fire Pit x 1
Lovinflame Fuel (1L) x 4
Butane Torch Lighter x 1
Snuffer x 1
Why is Our Flame Different?
SAFE TO USE
Patented Stainless Steel Wick
Minimizes risks & flare-ups. Powered by Lovinflame Fuel thats Ethanol-free.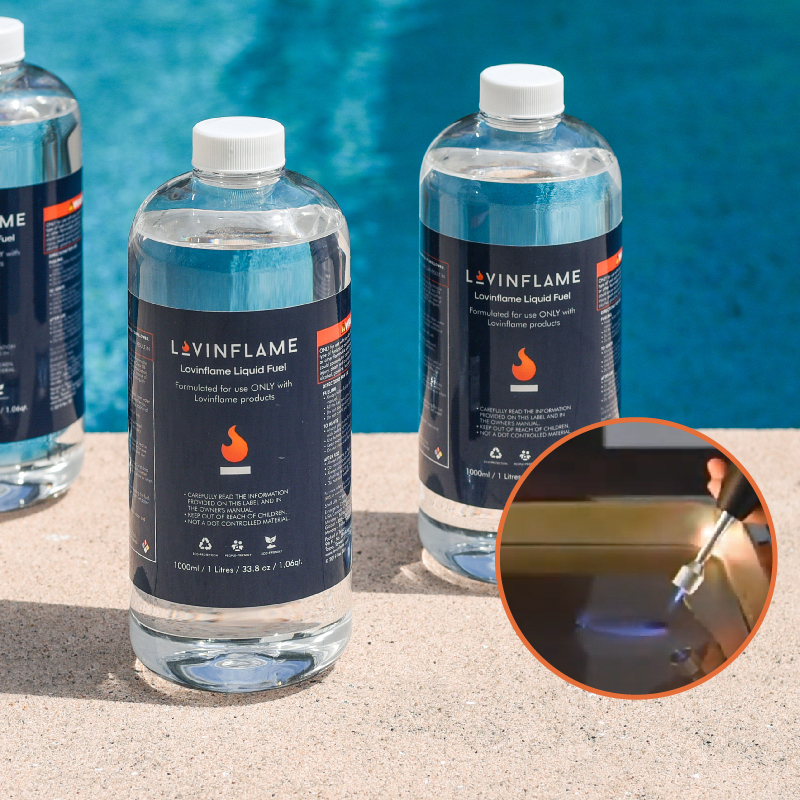 CLEAN-BURNING
Lovinflame Fuel
Release water vapor & CO2, no odor or smoke while burning.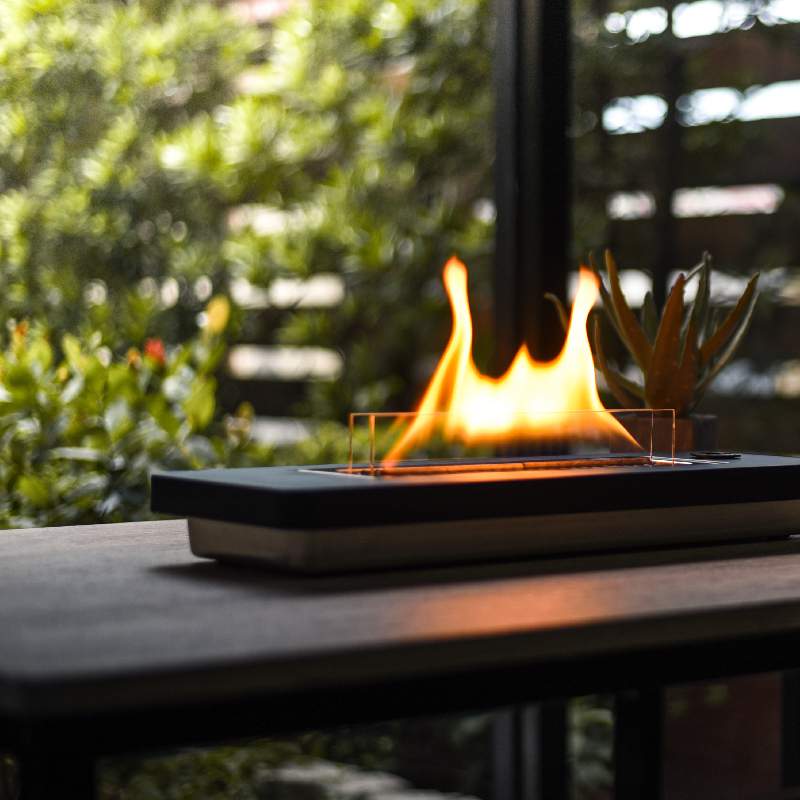 PORTABLE
Free-standing and can be used anywhere indoors or outdoors.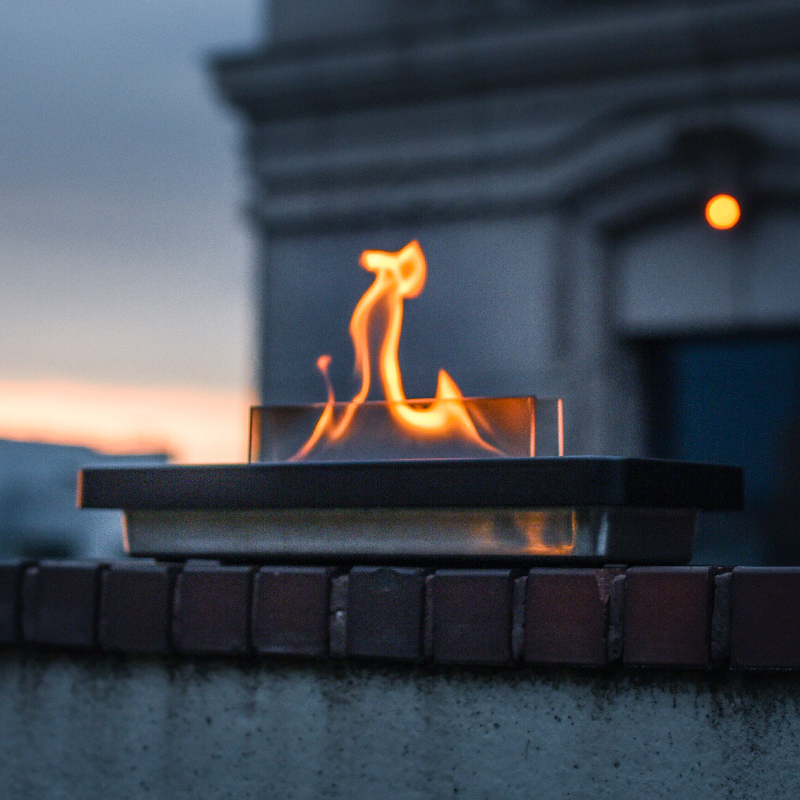 WIND-RESISTANT
Flames dont blow out easily; ideal for outdoor use.
Lovinflame Mountain Tabletop Fire Pits are Perfect for...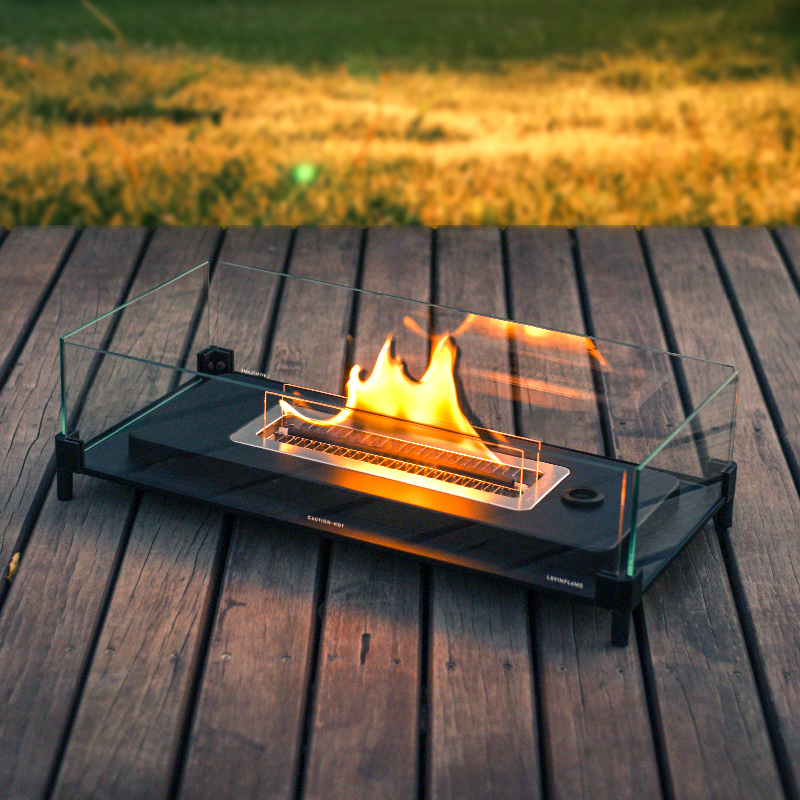 Outdoor Living, Events and Parties
Elevate your outdoor gatherings to a new level, with gorgeous flames that will uplift the atmosphere.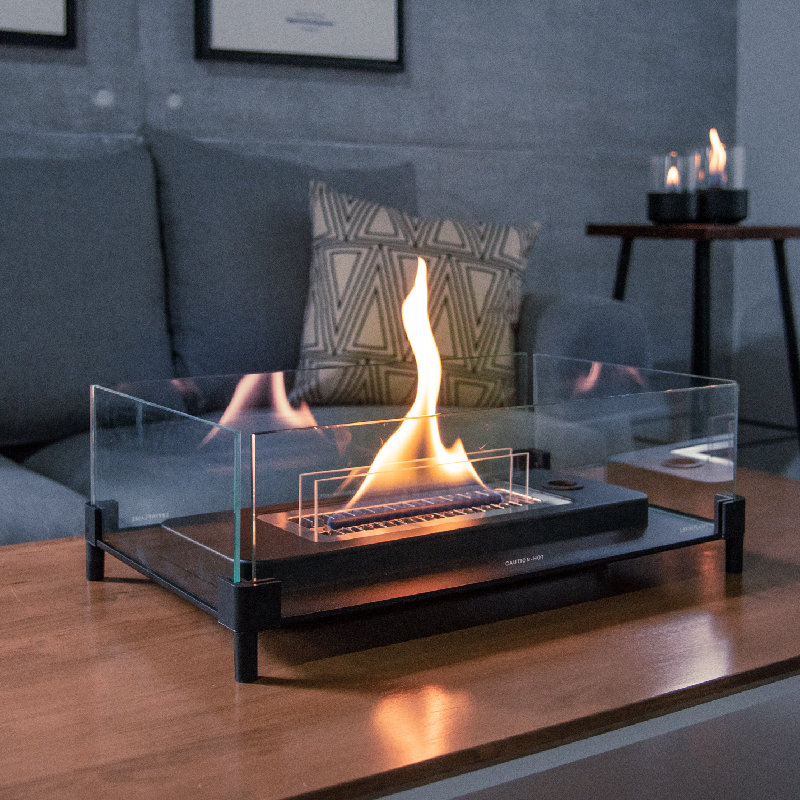 Restaurants and Hotels
Add a lively touch to special occasions and parties, where guests will feel energized by the vibrant glow.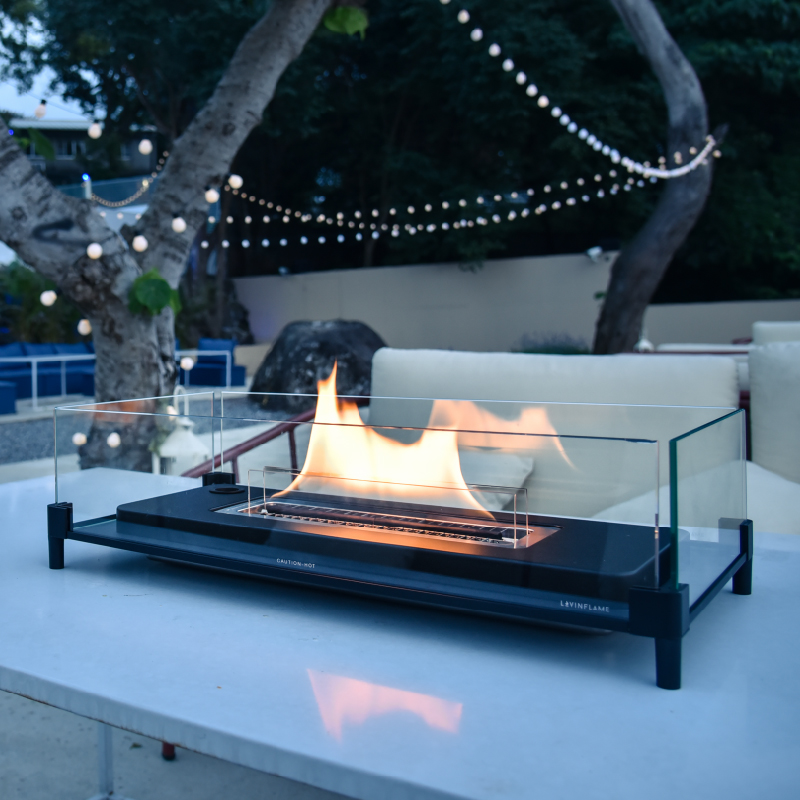 Homes and Gardens
Whether in the living room or at the dining table, the MOUNTAIN complements as a refreshing modern decor.
We are Lovinflame
At Lovinflame, we envision a world where people can safely appreciate the cozy elegance of a flickering flame, while also keeping peace of mind.
| | |
| --- | --- |
| Dimension | 16-inch: 15.95x6.11x3.94 | 20-inch: 20.08x7.48x3.94 | 20-inch with Glass Guard: 23.43x11.62x6.50 |
| Material/ Finish | Cover: Metal/Fine Powder coated, Snuffer: Stainless Steel, Glass Guard(Optional): Glass |
| Wick Type | 16-inch: 180mm | 20-inch: 240mm |
| Fuel Tank Capacity | 16-inch: 1(L) | 20-inch: 2(L) |
| Approximate Burn Time | 16-inch: 3-3.5 hours | 20-inch: 4 hours |
| Thermal Output | 16-inch: 8,000 BTU/hour | 20-inch: 12,000 BTU/hour |
| Weight Without Box | 16-inch: 5.84lbs | 20-inch: 8.07lbs | 20-inch with Glass Guard: 16.09lbs |