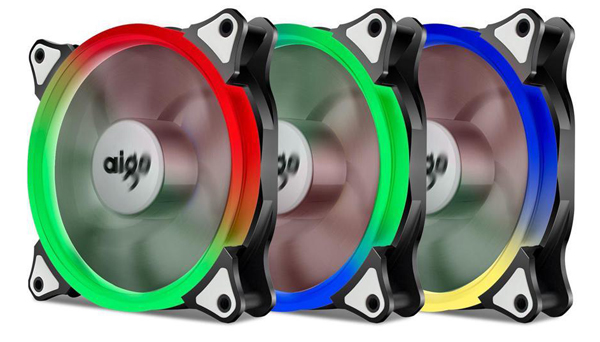 Aigo 120mm RGB Case/Radiator Fans
Add a symphony of color to your PC with Aigo RGB LED Case Fan. The LED lighting can be customized with effect speed (high, medium, and slow), color (white, red, orange, yellow, green, blue, violet, and demo) and mode (static, breathing, pulse, and breathing + pulse), by a three-button controller. The fan's blades and ring are transparent contributing to the vivid illuminating. When it comes to cooling, this fan also fulfills the requirement of your gaming rig or content creation workhorse with 38cfm air flow, 1500(+/-10%) RPM and 23.5 dBA noise level.
The three-button controller supports up to 10 fans. And the fan must be connected sequentially from port 1 to port 10.