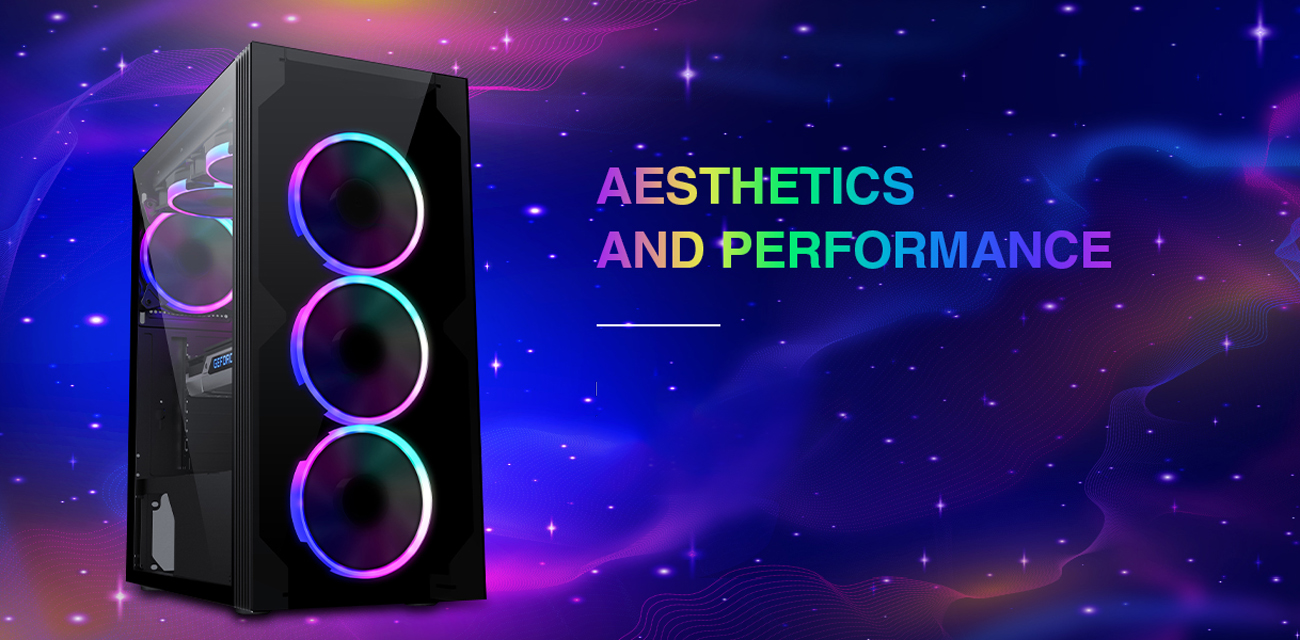 ESGAMING not only perfectly combining aesthetics and performance, but also Perfectly build-in for Plastic and tempered glass. it comes with two 180mm multi-rainbow fans, letting you create a unique lighting effect.
Shade light through the Darkmirror front panel for a sharper contrast of the internal & External RAINBOW fans.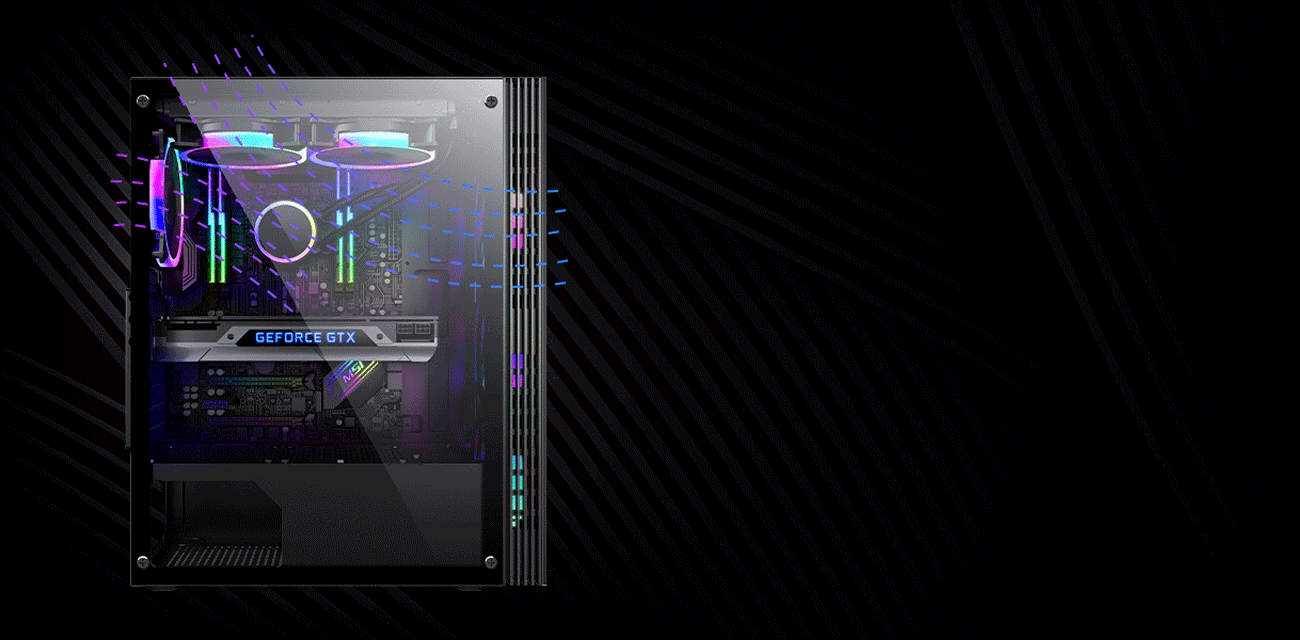 8 fan positions make up. The powerful high airflow supports 240mm Radiator. The bottom fan position is added to create a three-dimensional cooling system.
The Chassis adopts split-type design, sufficient internal space, supporting back cable management, provide independent power supply Space, AN Edge to edge full-size transparent tempered glass window.
Support 240MM Radiator for Front and Top position, Reserve 305mm GPU Card position. Compatible ATX MICRO, ATX, MINI-ITX MOTHERBOARD enhanced chassis playability, meet the individual players demand.
Up to two 3.5" HDDs and two 2.5" SSDs will provide you with all the storage you need to install games and store all kinds of media.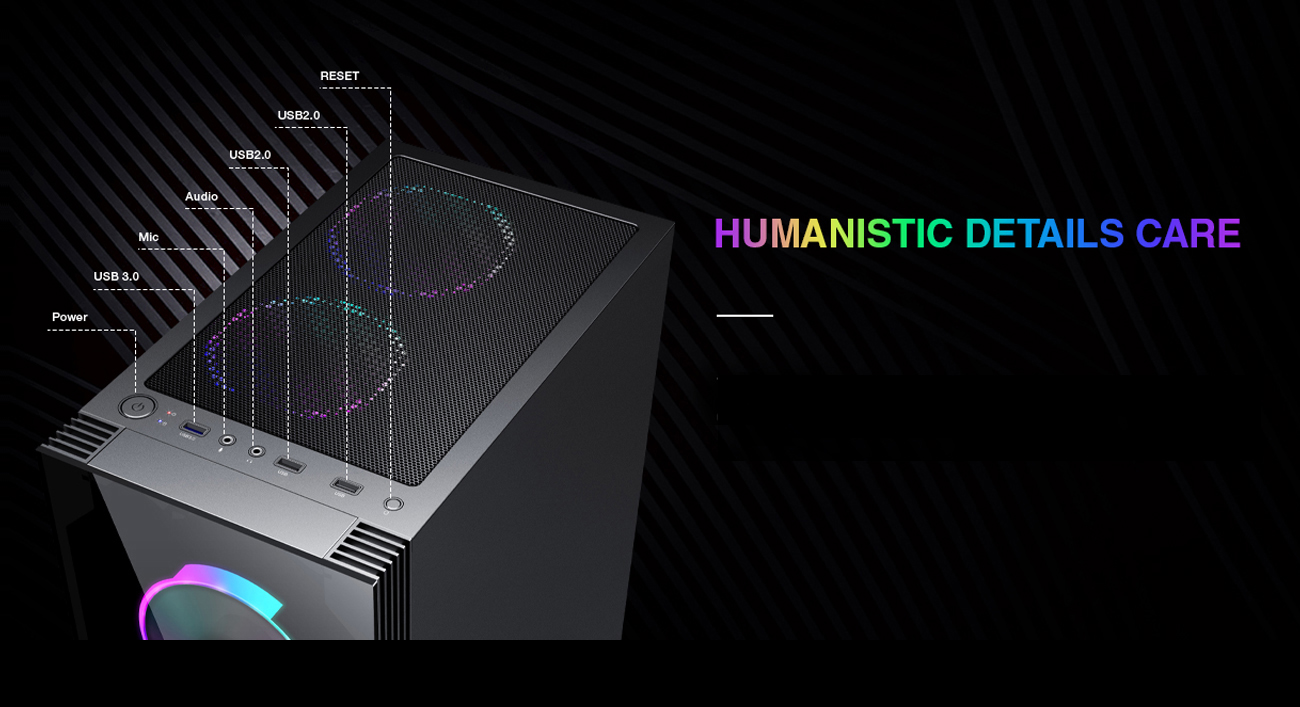 Two USB 2.0 + one USB 3.0 for compatibility other usage fulfill all your data transfer needs; the conveniently placed audio in/out allows you to make good use of your headsets.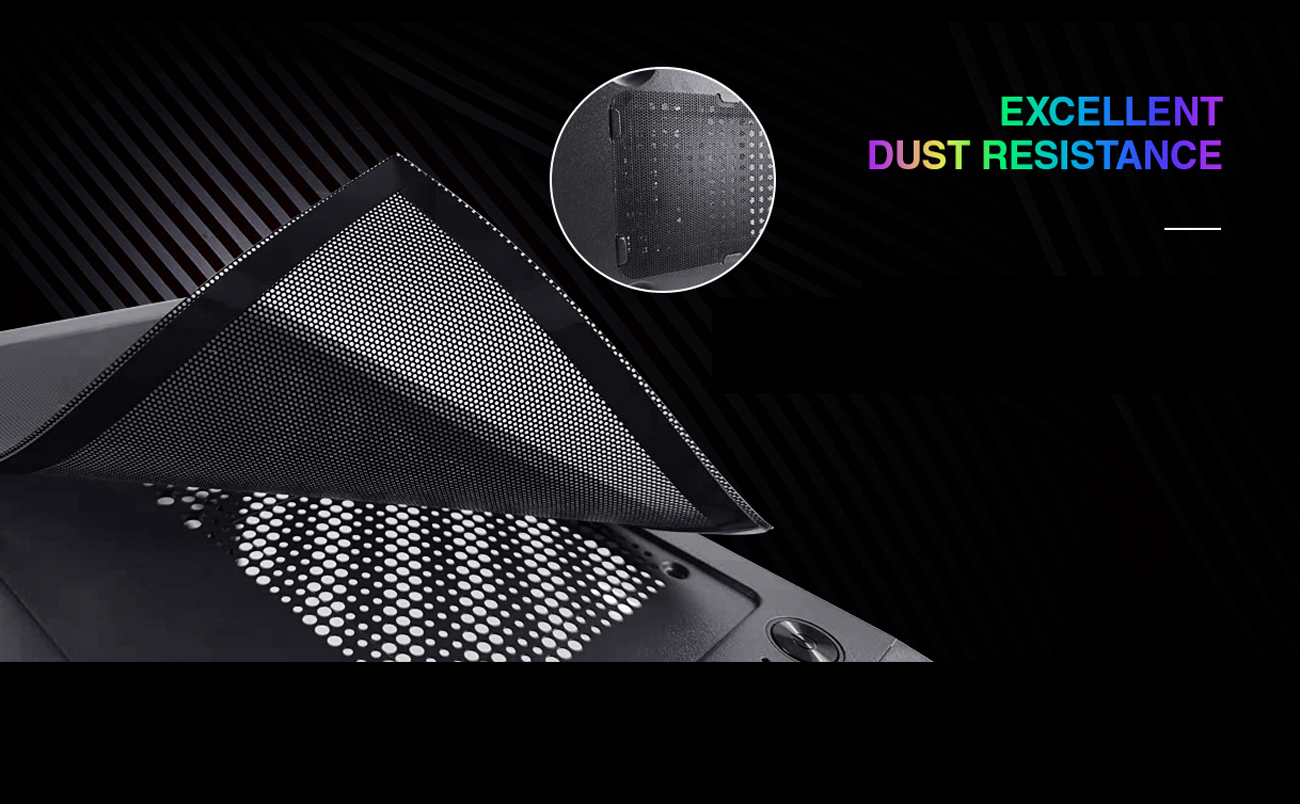 Fine Mesh dust screens for magnetic top and bottom anti-dust mesh provide excellent dust resistance and inner hardware clean.