eufyCam (2-Cam Kit) + 1 Sensor
A true wireless security camera powered by 365-day batteries, no AC cabling needed. It offers 1080p, 140° field of view and night vision, all in a sleek, weather-resistant design, so you can keep a watchful eye on your property, day and night, rain or shine. Video footages can be stored locally on the base station on a microSD card (16GB microSD card included). Face recognition technology helps reduce false alarms triggered by birds or dogs. And a mobile app lets you check in on your camera and see live streaming from the convenience of your phone or tablet.
365-Day Battery Life, lasts a full-year on one charge
IP67 Weatherproof, works perfectly from freezing -4? (-22°C) to scorching 122? (50°C)
1080p Full HD quality including night vision
Easy, free local storage to monitor your home
Free & Secure Local Storage
Enjoy safe and easy access to your military-grade encrypted footage from your smartphone. For free. A 16 GB microSD card is included. Supports up to 128 GB microSD. Cloud storage optional.
Wireless Surveillance Freedom
eufyCam is designed from the ground up to offer wireless freedom. With no cables, wall outlets, or drilling needed, you can install wireless surveillance around your home and keep an eye on your home and family from anywhere.

Unrivalled Battery Life
eufyCam has the power to run for 365 days (or 3 years in Standby Mode) per charge when actively monitoring areas such as your front door or driveway, not idling by in your attic.

eufySecurity App
Use your smartphone for high-resolution live streaming of what eufyCam sees in real-time, and warn trespassers.
Activity Zones
Only receive the alerts which matter. Customize the area in which detection takes place to suit your home.
Real-Time Response
Speak directly to anyone who approaches your home via two-way audio.
Face-Recognizing Alert
Face recognition technology detects and captures most important events and eliminates unnecessary alerts, reducing the number of false alarms you receive.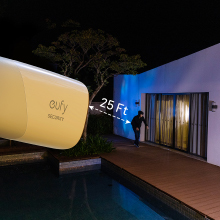 Night Vision Enabled
Top-of-the-line Sony Exmor sensor, combined with a large f2.2 aperture, provides crisp and clear low-light footage in the evening.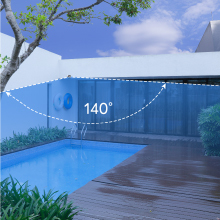 Excellent Optics
The 140° wide-angle lens provides a panoramic view, spanning from your driveway to the front door—with no spots missed.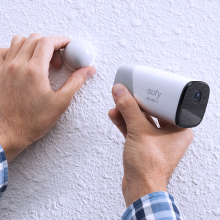 Easy Installation
Every eufyCam comes with a magnetic indoor mount for 1-second installation and an outdoor mount for a more permanent mounting location.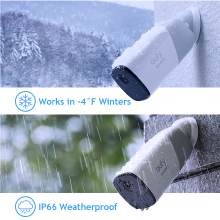 IP-67 Weatherproof
Constructed from cutting-edge ASA composite material, eufyCam works perfectly in rain, freezing -4°F (-20°C) winters, or scorching 122°F (50°C) summers.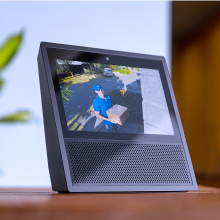 Integrated with 3rd-Party Apps
eufyCam works with Amazon Alexa, the Google Assistant, and IFTTT for easy viewing and control of your surveillance.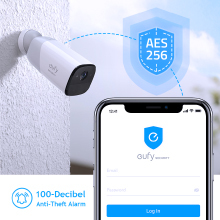 Military-Grade Security& Anti-Theft Alarm
Your data is for your eyes only. Access to your footage requires the microSD card to be inserted into—and you to be logged into—the HomeBase it's registered to. A 100-decibel siren sounds with the volume of a jackhammer if the always-active accelerometer detects eufyCam is being forcibly removed.