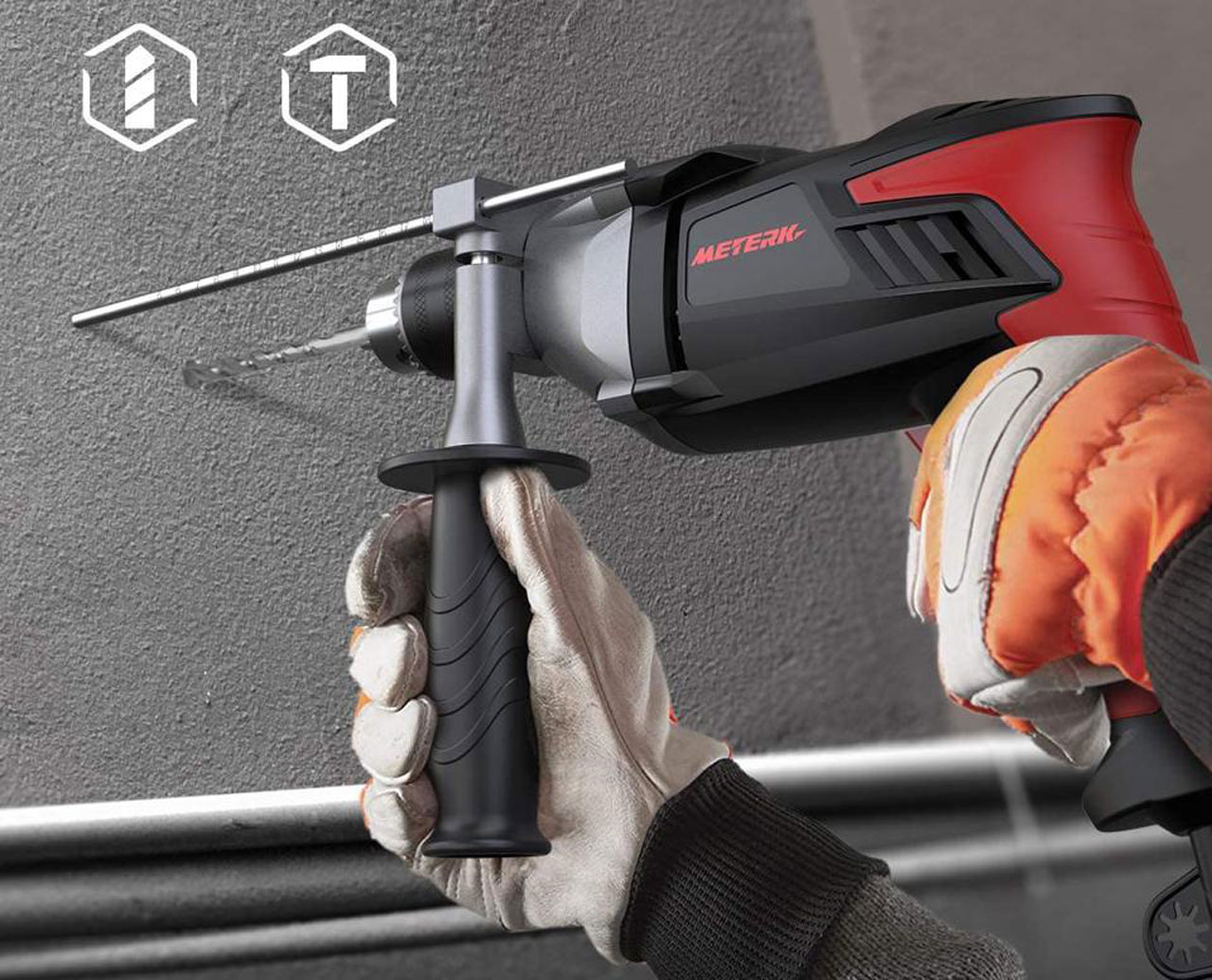 Meterk impact drill
This 950w, 2800RPM corded electric tool gives the power and versatility needed to work with wood, brick, concrete, masonry and even thin metal plate. It works as a drill, and easily switches to hammer mode with a press of a button. A 360-degree auxiliary handle gives you enhanced control, and a depth gauge allows accurate drilling. Other features include 17 speeds dial, clockwise/anti-clockwise switch, and a chuck that supports bits up to 13mm in diameter.
Woodworking Drill
Two kinds of woodworking drills are included: flat drills (19/22/25mm) and round-headed woodworking drills (6/8/10mm). They can be used to drill holes in wood.
Construction Drill
Meterk construction drill (6/8/10mm) are used to drill holes in cement and walls, convenient for you to install some electrical appliances, curtains, lockers, etc. on the walls of your home.
Twist Drill
Meterk twist drills (4/5/6mm) are used to drill holes in some thin metal or wall, convenient for you to reinforce some metal support or install things on metal surface.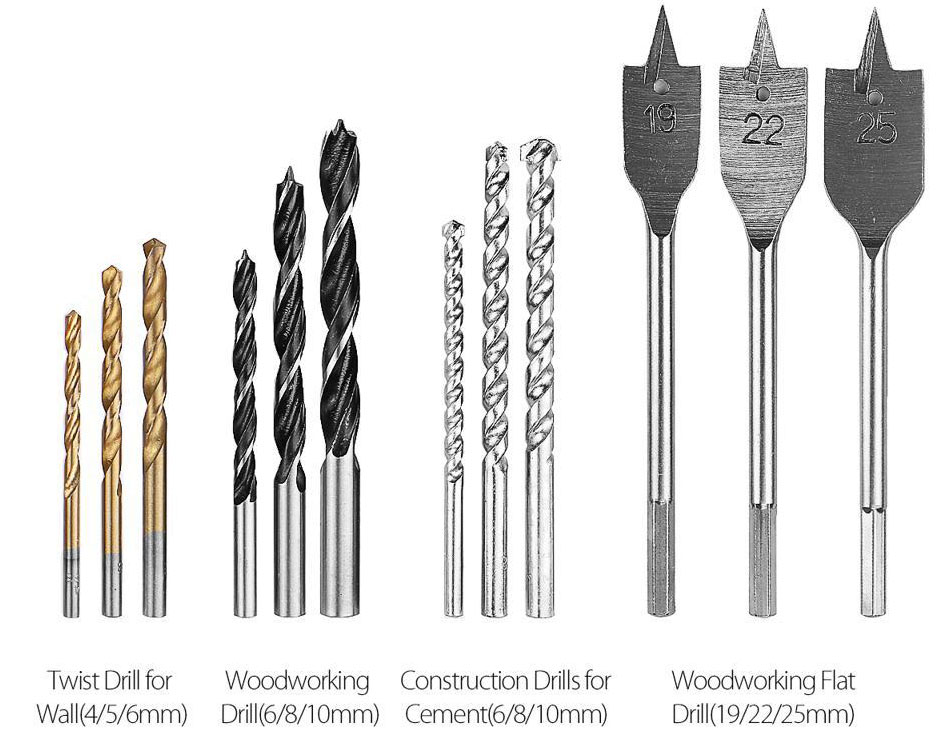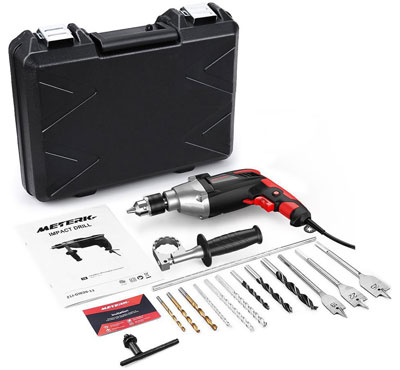 Package contents:
1 x Meterk Hammer Drill
3 x Twist drills for steel plate or wall(4/5/6mm)
3 x Construction drills for cement(6/8/10mm)
3 x Woodworking flat drill for wood(19/22/25mm)
3 x Woodworking round hole drill for wood(6/8/10mm)
1 x Side Assisting Handle
1 x Chuck Key
1 x Depth Gauge
1 x Storage Case
1 x User Manual