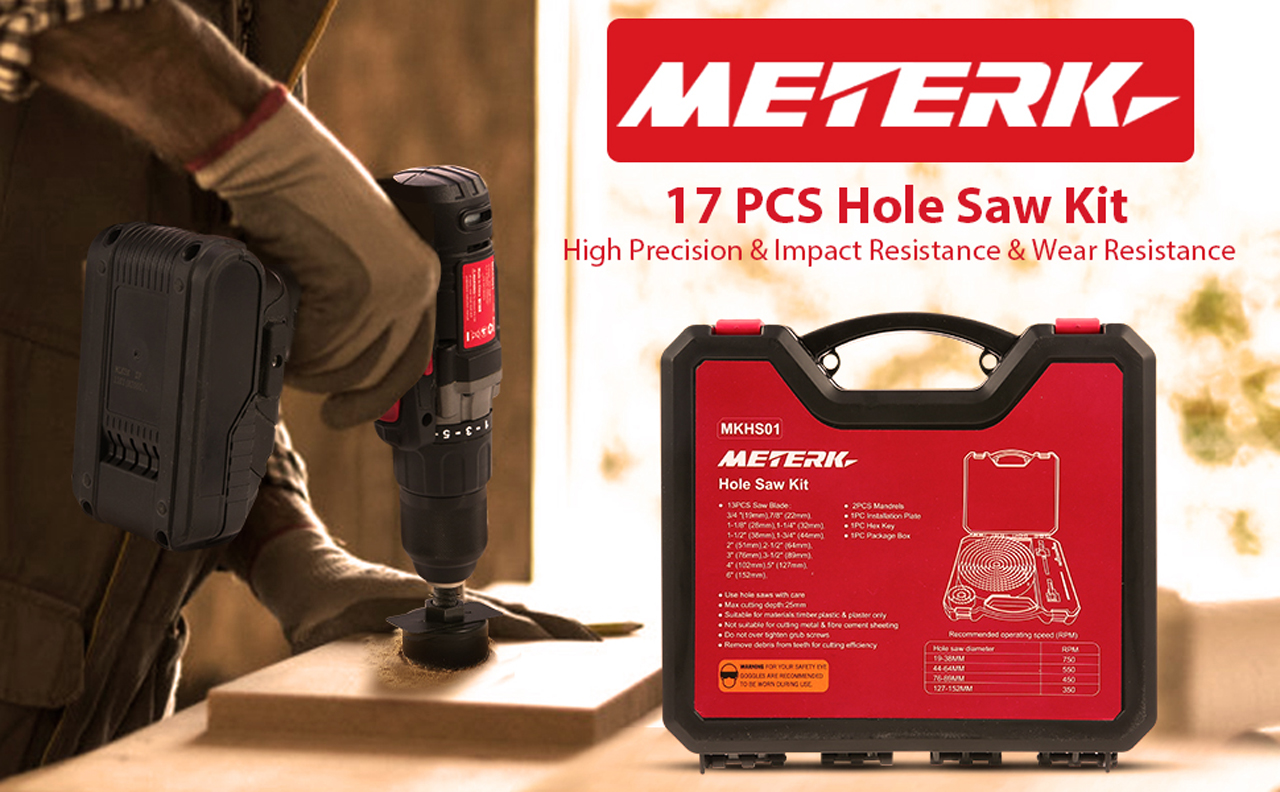 Meterk 17 Pcs Hole Saw Kit
Made of heat-treated and blackened treated carbon steel, Meterk hole saw kit boasts advantages of high-performance, rust protection and long working life. While the ultra-sharp serrations can provide faster and cleaner cutting for your DIY work!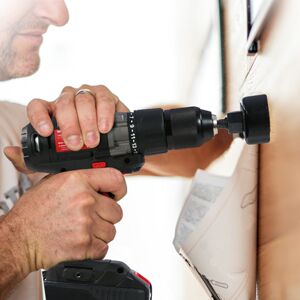 Adapted Machines
Adapted Machines: Electric drill, Impact drill, Bench drill, etc.
Warm Tips: Put the installation plate between saw blade and nut can be useful to prevent saw blade from being damaged.
Application
Suitable: Plastic plate, PVC board, softwood and more.
Not Applicable: Metal, hardwood, density board.
Portable Storage Case
Meterk hole saw kit comes with a tough box for easy storage and organization. Easy and convenient to carry. Improve work efficiency.
Specifications
Model Number: MKGP01
Material: Carbon Steel
Item Weight: 3.09 pounds
Cutting depth: 25mm
13 Sizes of the blades: 3/4" (19mm), 7/8" (22mm), 1-1/8" (28mm), 1-1/4" (32mm), 1-1/2" (38mm), 1-3/4" (44mm), 2" (51mm), 2-1/2" (64mm), 3" (76mm), 3-1/2" (89mm), 4" (102mm), 5" (127mm), 6"(152mm)
Package Content:
13* Saw Blades
2* Mandrels
1* Installation Plate
1* Hex Key
1* Package Box