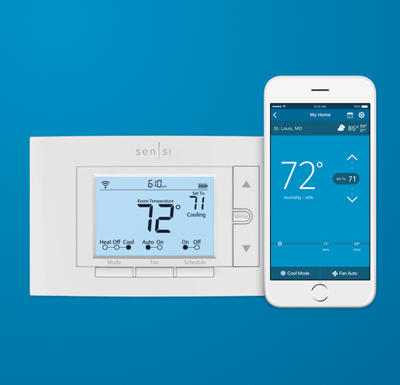 Highly-rated for a reason.
See for yourself why Sensi thermostat consistently receives outstanding reviews for its simple installation, intuitive app design and highly-rated customer support.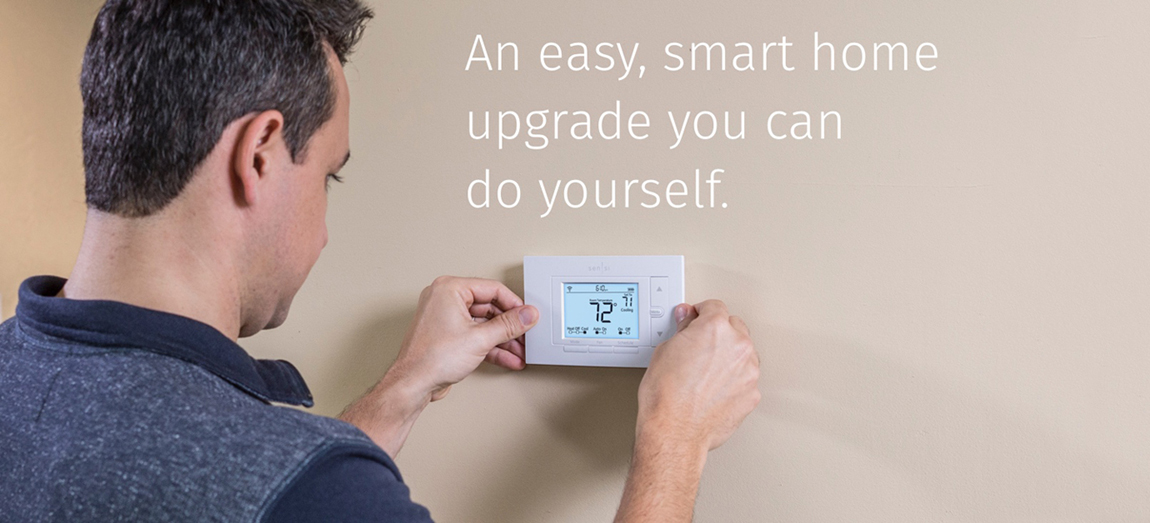 With the new Sensi mobile app, installation is even easier than before. Clearly illustrated, step-by-step instructions will confidently guide you through the installation process, in as little as 15 minutes. Simply use the app to indicate the wires that are connected to your old thermostat, and let the app automatically configure the setting that matches your home.
Should you need any help along the way, our highly-trained Sensi Support Team can be reached at support@sensicomfort.com or 1.888.605.7131.
Extensive compatibility* with
most home HVAC systems.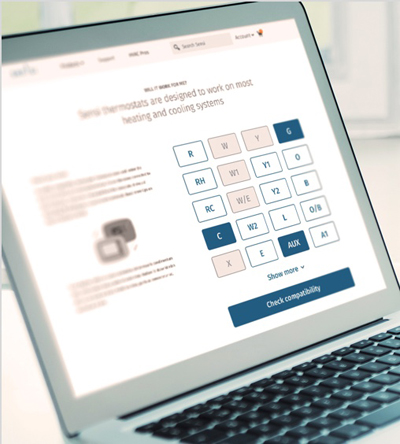 Conventional - up to two stages of heating and two stages of cooling (2H/2C)
Heat Only** and Cool Only**
Heat Pump (With or Without Aux**) - up to 4 stages of heating and 2 stages of cooling (4H/2C)
Gas, Oil, Electric
Geothermal and Dual-fuel
*Does not work with electric baseboard heat and some other systems.
**This system type requires a common wire (c-wire). If you don't have a c-wire, 'Emerson Thermostat Common Wire Kit' is available for purchase.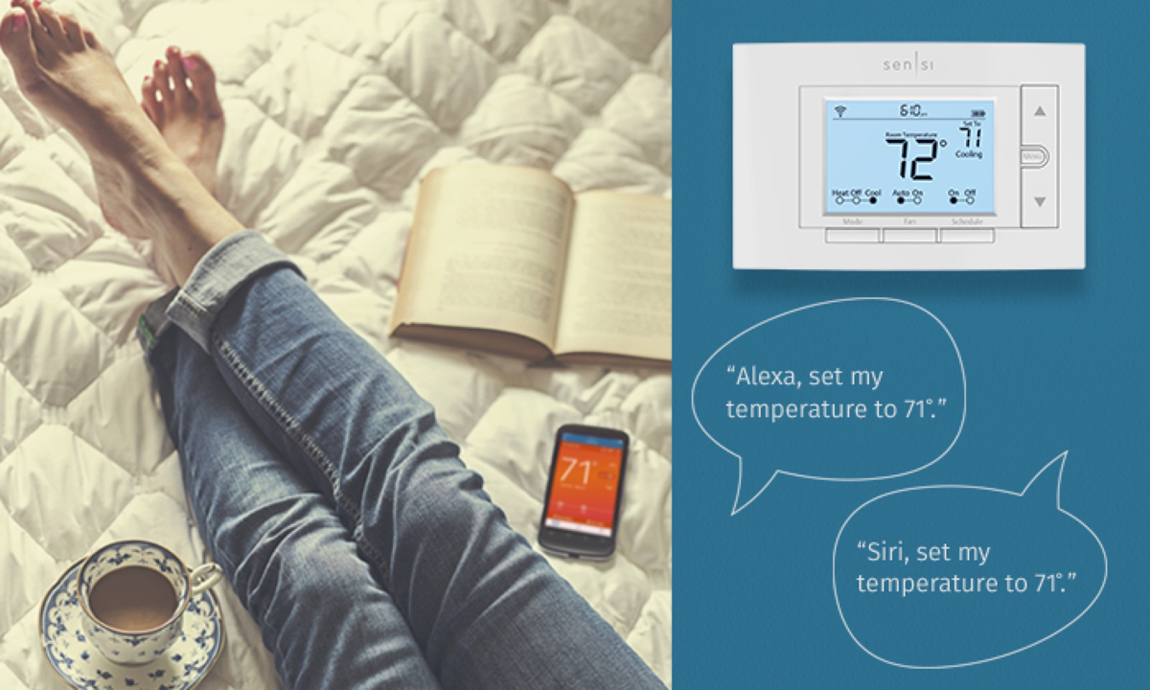 Control your smart home.

*A common wire (c-wire) is required for Apple HomeKit.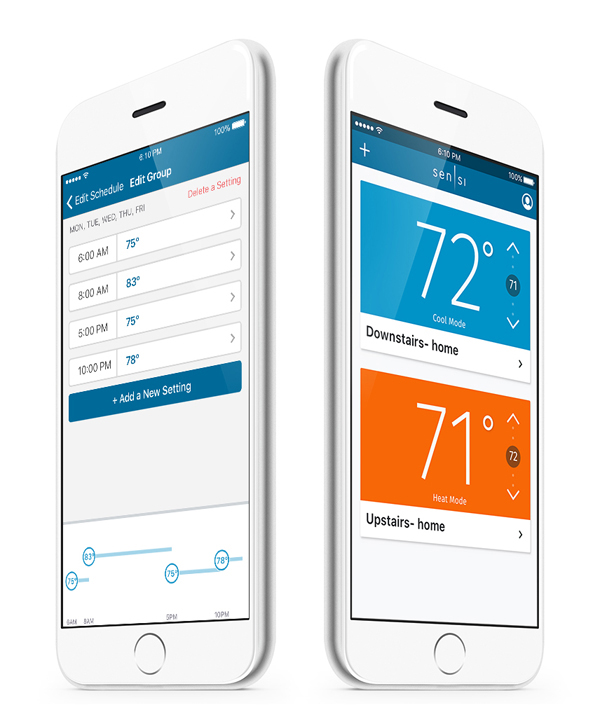 Your comfort on your terms.
Your Sensi thermostat makes it easy to remotely control and schedule the comfort of your home. With Sensi, you'll never need to choose between saving money or staying comfortable. With energy-saving features like geofencing, 7-day flexible scheduling and remote access, you can save on HVAC related energy costs.
Geofencing: Sensi uses your smartphone's location to make automatic adjustments to your temperature settings, helping you avoid wasteful heating and cooling when you're away, and making sure your home is exactly how you like it when you're arriving.
Flexible Scheduling: With the 7-day programming option, you can use the Sensi app to create and customize your home heating and cooling schedules to fit your lifestyle. You can even start with a preloaded schedule that reflects common daily patterns and quickly adapt it to your unique schedule.
Features & Specifications
Remote Temperature Control
Multiple Thermostat Control
Geofencing
Flexible 7-Day Scheduling
High/Low Temperature Alerts
Local Weather Information
Early Start
AC Protection
Secure Network

Keypad Lockout
3-Year Limited Warranty
Low Profile Design
Large Backlit Screen
Built-In Level for Mounting
Auto Changeover
Fan Control
Indoor Humidity Sensor
Back Up Power Source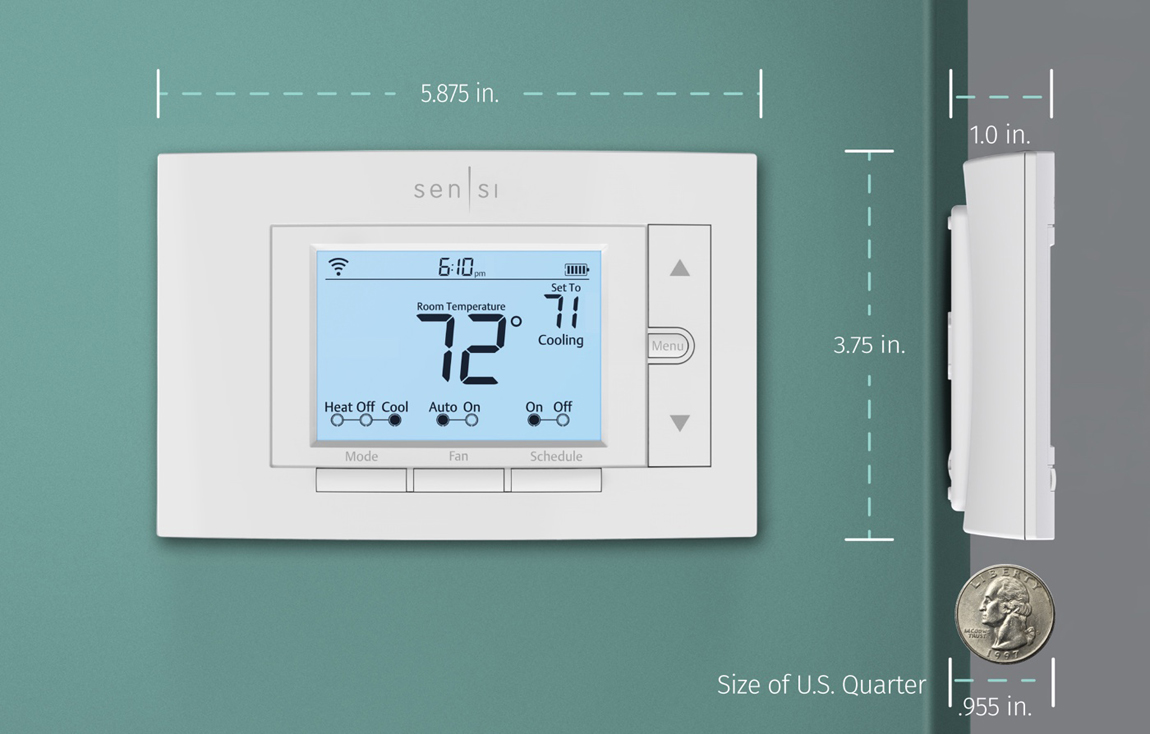 Thermostat Dimensions
5.875" x 3.75" x 1.0"
Screen Dimensions
5" LCD display
Thermal Specifications
Setpoint Temperature Range: 50° to 99°F (10° to 37°C)
Display Temperature Range: 32° to 99°F (0° to 37°C)
Electrical Specifications
Battery: 2 AA batteries
Wired: 20 to 30 VAC through terminals C and Rc or Rh. NEC Class II, 50/60 Hz.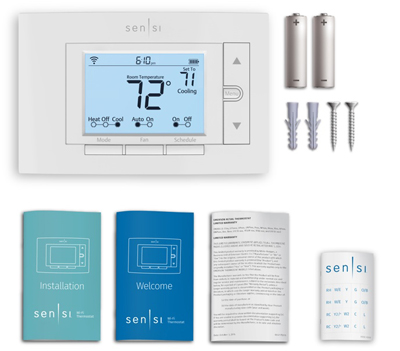 WHAT'S IN THE BOX:
Sensi Wi-Fi Thermostat
Mounting hardware
Installation guide
Wire labels
Welcome guide
2AA batteries
Warranty booklet