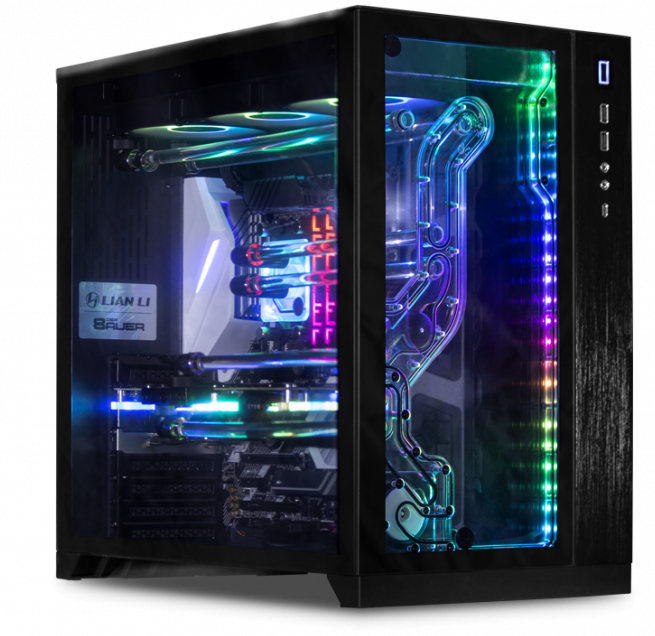 EK-Fluid Gaming PC 270-AG Conquest
The Quiet Menace You Want in Your Corner
Much more than just a gaming rig, EK-Fluid Gaming PC 270-AG Conquest is what you need to enter the gaming Hall of Fame. With the performance of AMD Ryzen 7 3800X CPU and NVIDIA RTX 2070 SUPER GPU, and accompanied by the high-end custom loop liquid cooling, it is a premium gaming PC optimized for smooth and silent operation. Having the EK-Fluid Gaming PC 270-AG Conquest in your corner is the ultimate gaming strategy.
LEVEL UP YOUR GAMING EXPERIENCE
With an Innovative, Fully Liquid Cooled, Fluid Gaming PC.

Cooled by Liquid
All Fluid Gaming systems are fully liquid cooled in order to keep the temperatures low and performance at its peak. The CPU and GPU, being the crucial gaming components, are both covered with water blocks, which allows for smooth and quiet operation even after hours of intense gaming.

Stunning High-End Aesthetics
Fluid Gaming brings PC design to a whole new level! The impressive aesthetics are successfully matching the supreme performance which makes these desktops true show-stoppers. And with the fully customizable Digital RGB lighting effects, your high-end gaming rig can have that additional wow factor.

Game Tested
Fluid Gaming rigs were tested with the most demanding games out there, and they have passed those tests with flying colors! When you combine liquid cooling with these high-end components, you can squeeze every possible FPS out of your GPU! Thermal throttling is not an option, and you can enjoy the uninterrupted gaming experience while liquid cooling takes care of the rest.

Graphics Reinvented and Pushed to Their Limit
Fluid Gaming systems use GeForce RTX GPUs for unparalleled gaming performance and are ready for overclocking. The implemented liquid cooling provides a truly silent operation even after hours of intense gaming and also ensures that your high-end GPU can reach its highest possible BOOST frequency while delivering a smooth and continuous gaming experience with no throttling whatsoever.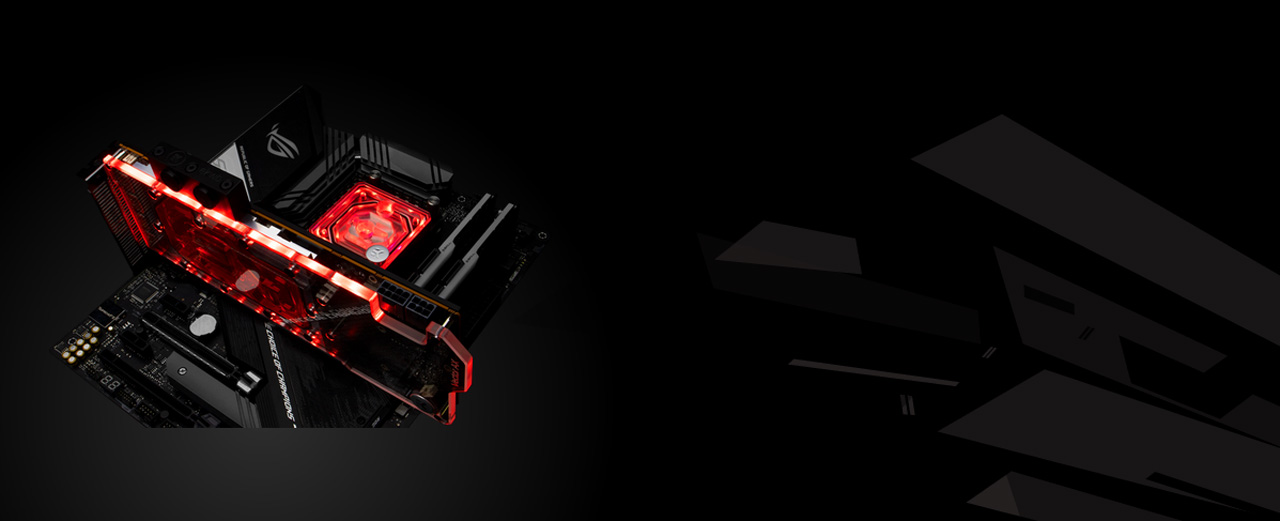 Cool and Quiet
There will be no loud noises polluting your environment. The Fluid Gaming custom loop liquid cooling is capable of keeping the GPU and CPU temperatures below 50 degrees Celsius. The air-cooled counterparts max out around the high 70s when the fans kick into the high RPM, and the result is usually the annoying noise. That is why the liquid cooling solution keeps everything in check for your peace and quiet.
High Performance, Low Cost
Fluid Gaming rigs offer a lot. From amazing performance to stunning looks, and yet, they are very budget-friendly, which means that your high-end dream PC doesn't have to cost you an arm and a leg. Plus, we really did spend hours on playtesting to ensure the latest versions of most popular games are running seamlessly.