Are you an E-Blast Insider?

Shop without retyping payment details. Secure shopping made faster.
Check out with PayPal.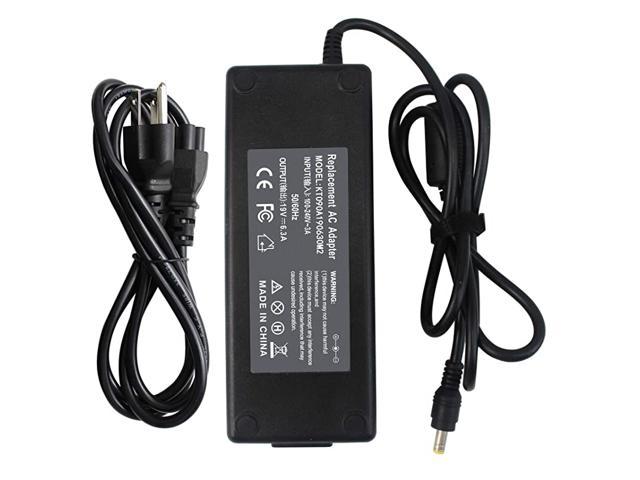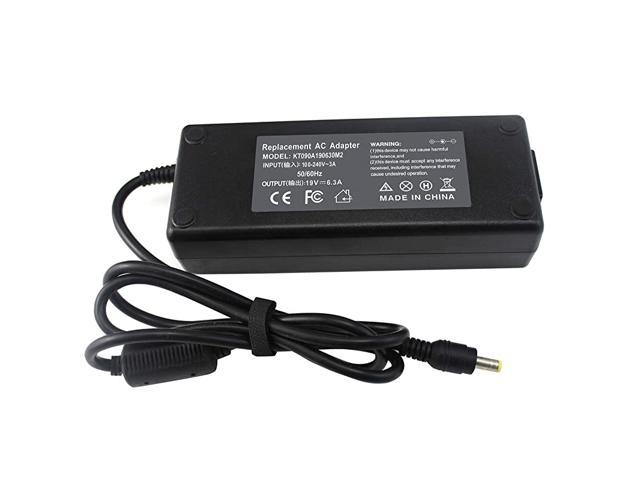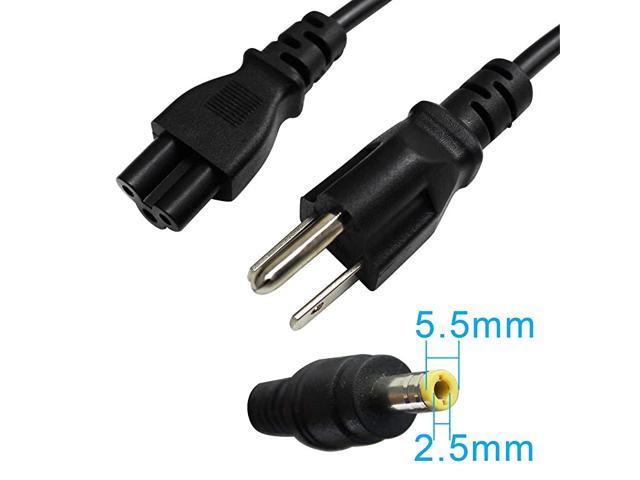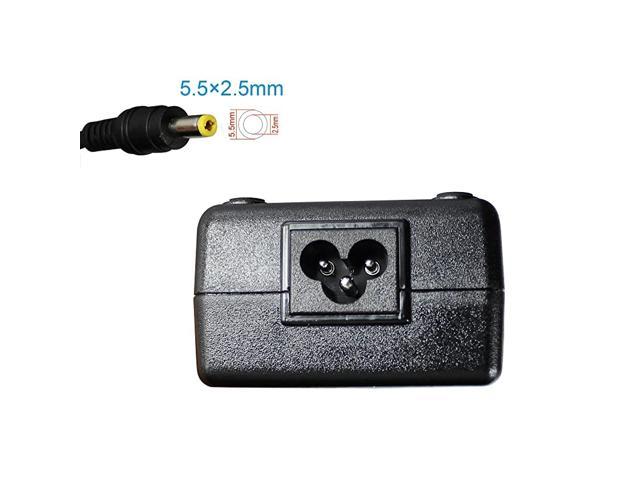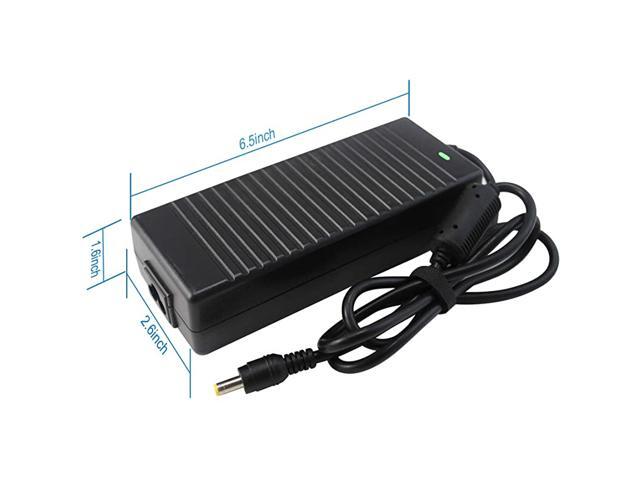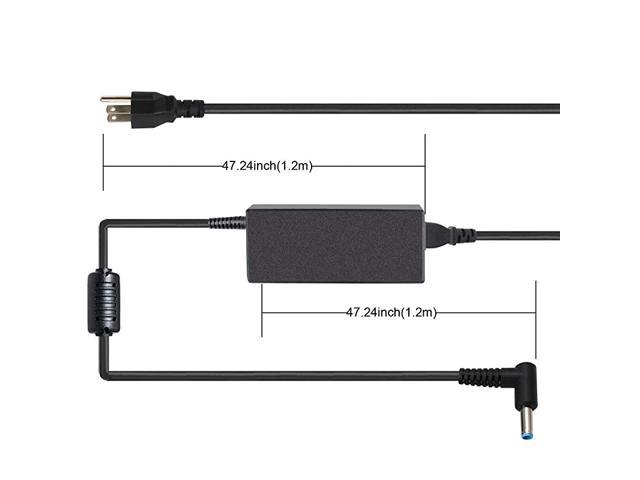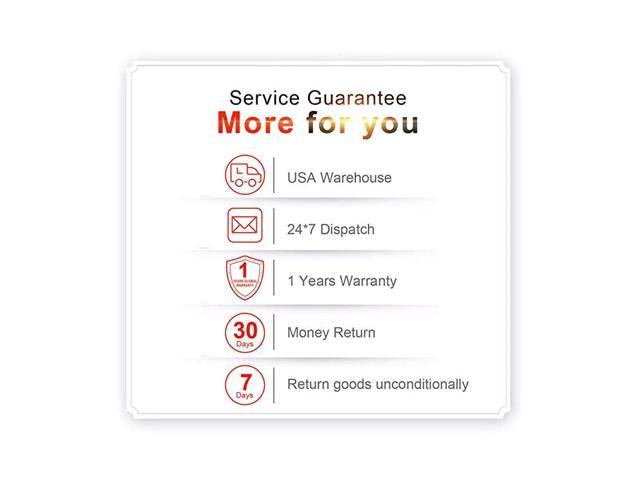 19V 632A 120W Charger for MSI Laptops GP72 GL72 GE72 GE62 GP62 CX62 GE70 CX72 GE60 GL62 GP60 GP72 PE60 PE70 Lenovo IdeaPad Y400 Y410P Y500 Y510p Y460P Y470P Y480 Y560 Y570 Y580 Adapter
OUT OF STOCK.
Ships from United States.
Most customers receive within 7-9 days.
**********This Adapter Output:DC 19V 6.32A 120W Input: AC 100-240V 3A 50-60Hz; Connector Size:5.5*2.5mm;100% Brand New*****Compatible for MSI CX GE GL GP PE Series:CX62-2QD CX62-6QD CX72-6QD GE60-0NC GE60-0ND GE60-2OC GE60-2OD GE60-2OE GE60-2PC GE60-2PE GE60-2PF GE60-2PG GE60-2PL GE60-2QD GE60-2QE GE62-2QC GE62-2QC GE70-0NC GE70-0ND GE70-2OC GE70-2OD GE70-2OE GE70-2PC GE70-2PE GE70-2PL GE70-2QD GE70-2QE GE72-2QC GE72-2QL GE72-6QD GE72-6QE GL62-6QD GL62-6QF GL72-6QD GL72-6QF GP60-2PE GP60-2QE GP60-2QF GP62-6QD GP62-6QE GP62-6QF GP70-2PE GP70-2QE GP70-2QF GP72-2QD GP72-2QE GP72-6QE GP72-6QF GP72-6QE GP72-6QF PE60-2QD*****Compatible for Lenovo IdeaPad Y400 Y410P Y500 Y510p Y460P Y470P Y480 Y560 Y570 Y580 Series;for Toshiba Satellite A30 A35 A45 A60 A70 A75 P25 P30 P35 Series;for Hasee K650C-i5 D1 K650C-i7 D1 K550D-i5 D1 K650D-i5 D3 K650D-i7 D2 CW65S04 Z6-SL5D1 CN15S02 Z7M-KP7S1 CN85S01 Z7M-SL5S1 CN15S02 K590S-D0 ADP-120MH D A12-120P1A QJW401;for MSI PE60-2QE PE60-6QD PE60-6QE PE70-2QD P
Welcome to 's store! Our products are 100% Brand New, replacement and return within 30 days, and warranty within 12 months. If you have any questions, 24-hour mail service. We focus on high-quality products and pay more attention to quality after-sales service.
Item Specification:
Input: 100-240V 50-60Hz
Output: 19V 6.32A 120W
Tip Size: 5.5 mm x 2.5 mm
Warranty: 12 Months
Compatible Models: MSI CX GE GL GP PE CX62 CX72 GE60 GE62 GE70 GE72 GL62 GL72 GP60 GP62 GP70 GP72 PE60 PE70 charger Hasee K650C-i5 D1 K650C-i7 D1 K550D-i5 D1 K650D-i5 D3 K650D-i7 D2 charger Lenovo Y400 Y410P Y500 Y510p Y460P Y470P Y480 Y560 Y570 Y580 charger Toshiba Satellite A30 A35 A45 A60 A70 A75 P25 P30 P35 charger Lenovo IdeaPad Y580 Series Y580-2093-4YU Y580-2093-88U Y580-2093-86U Y580-2093-4ZU Y580-2093-83U Y580-59345717 Y580-59345715 Y580-59353260 Y580-59RF0051 Y580-59359513 Y580-2099XC7 Y580-20993FU Y580-20998PU Y580-2099XD8 Y580-20993JU Y580-2099XD2 Lenovo IdeaPad Y570 Series Y570-0862-24U Y570-0862-25U Y570-0862-26U Y570-0862-27U Y570-0862-28U Y570-0862-29U Y570-0862-2RU Y570-0862-2WU Y570-0862-2UU Y570-0862-2VU Y570-0862-68U Y570-0862-6JU Y570-0862-6LU Y570-0862-6MU Lenovo IdeaPad Y460P Series Y460p-4395-22U Y460p-4395-23U Y460p-4395-24U Y460p-4395-25U Y460p-4395-26U Y460p-4395-27U Y460p-4395-28U Y460p-4395-29U Y460p-4395-26U Y460p-4395-26U Lenovo IdeaPad Y560 Y560d Y560P Series Y560-0646-5RU Y560-0646-5NU Y560-0646-5CU Y560d-0646-57U Y560p-4397-28U Y560p-4397-2DU Y560p-4397-2CU Lenovo IdeaPad Y480 Series Y480-2093-4YU Y480-2093-88U Y480-2093-86U Y480-2093-4ZU Y480-2093-83U
Warranty & Returns
Warranty, Returns, And Additional Information
Manufacturer Contact Info