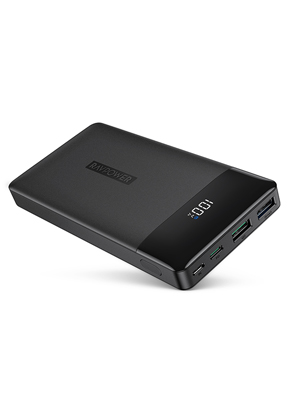 High Capacity in a Low Profile
Embrace the revolunary PD fast charging with RAVPower
A redefined product boasts an ultra compact size and pioneer technology, more portable and easier to use. Sized 5.1", merely 8% larger than an average 10000mAh power bank, the RP-PB231 is the perfect portable charging solution for your big screen mobile and iPad that need more power than other devices.
Fully compatible with almost all USB-charged devices including iPhone or Android mobile, iPad Pro, Switch, etc. via the PD 3.0 USB-C port, QC 3.0 USB-A port, and iSmart USB-A port.
5in compact size, only 8% bigger an average 10000mAh
18W PD & QC fast charging for iPhone and Android Frontier PD 3.0, QC 3.0 and iSmart output
Adopts the equivalent battery to mobile's, less possible swelling or overcharging
UL Certified, retaining 80% of its original capacity after 300 complete charge cycles
18W PD input recharge, 2hrs faster than othes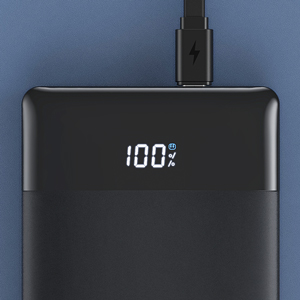 UL Certified
High quality material and reliable design help extend the life span of the power bank - retaining 80% of its original capacity after 300 complete charge cycles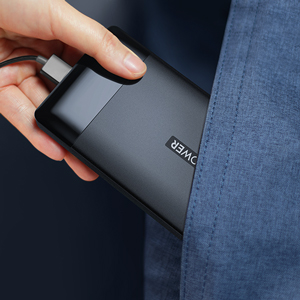 Pack in Any Pockets
Small size fits any pocket of your backpack or handbag, stay powered anytime, anywhere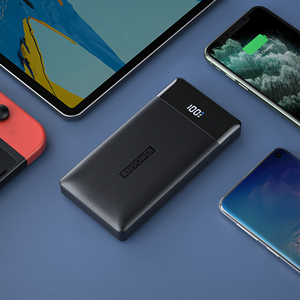 Triple Output in One
Compatible with virtually all USB-powered devices, including smartphones, iPad Pro, Switch, etc., this tri-output power bank basically solves most of your charging needs
RAVPower - Stay Powered
RAVPower is the one-stop power charging solution for millions of customers from around the world. Leader in fast wireless charging thanks to our groundbreaking HyperAir technology, our wide variety of portable chargers and charging accessories provide a reliable way to stay powered anywhere, anytime.