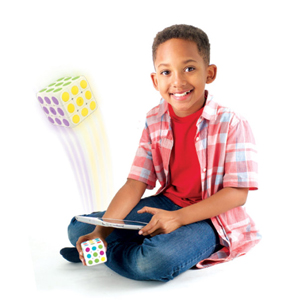 Cube-tastic! An Augmented Reality 3D Puzzle Cube
It's time to master the cube with Cube-tastic! Our 3D puzzle cube pairs with our Augmented Reality app to teach you step-by-step how to solve the cube. Then, as your skills improve, you'll be challenged to solve the puzzle faster and better each time! This modern cube throws back to the brain-boosting puzzle of years past, en-hanced with cutting-edge technology. Scan, learn, solve — it's Cube-tastic!
Pairs with our Cube-tastic! App for step-by-step tutorials.
Modern design for the classic cube design - great for even the littlest hands!
Non-toxic, BPA-free, biodegradable design.
The 'learn as you go' model offers different levels of problem solving!