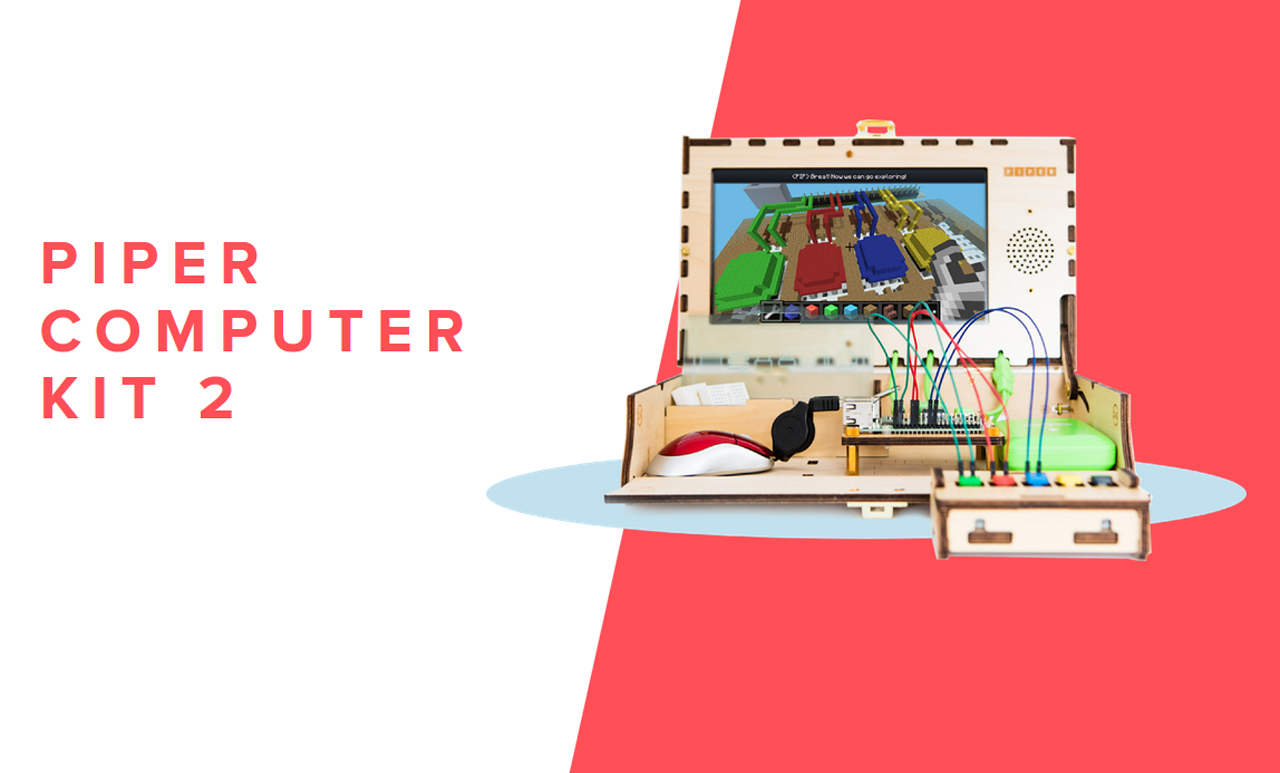 The Piper Computer Kit comes with everything kids need to build their own fully functional computer along with revolutionary software that teaches circuitry, electronics, and programming through a combination of engaging storyline, physical building, circuitry challenges, and coding projects. Through hands-on construction accompanied with the fun of a Minecraft Raspberry Pi Edition video game and PiperCode projects, kids learn STEAM in an effective and highly engaging way.

Look Inside Piper
Piper encourages tinkering and learning through hands on play. Innovative, intuitive, and powerfully educational - Give your young maker a head start on the vital technology of the twenty-first century with the unique and revolutionary Piper Computer Kit.
PIPER COMPUTER FEATURES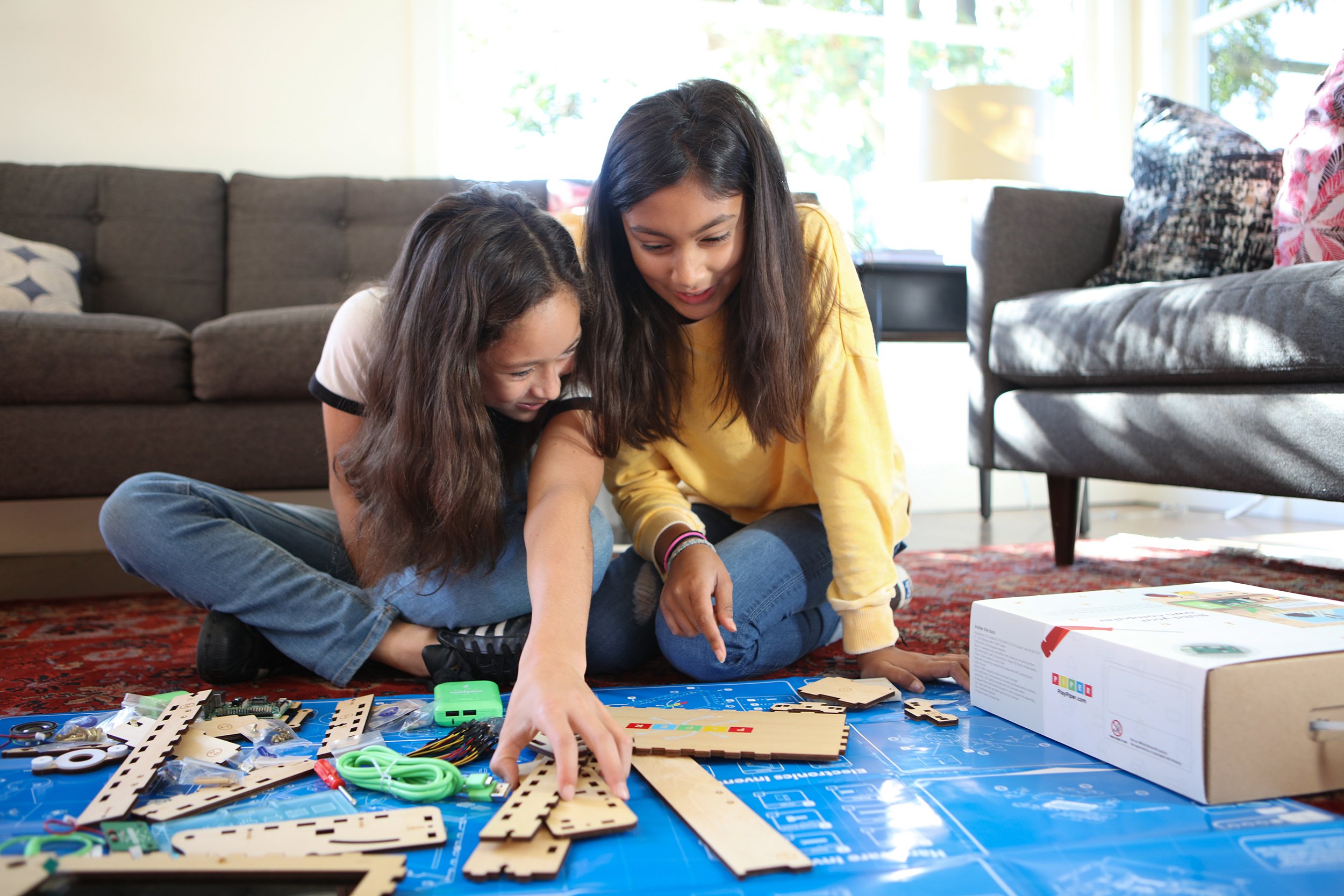 Fully Immersive Software
The Piper Computer comes with immersive software that teaches kids complex engineering concepts with their own two hands. With Piper's unique Raspberry Pi Edition of Minecraft and physical computing in PiperCode, kids will actively learn electronics and programming with hands-on play.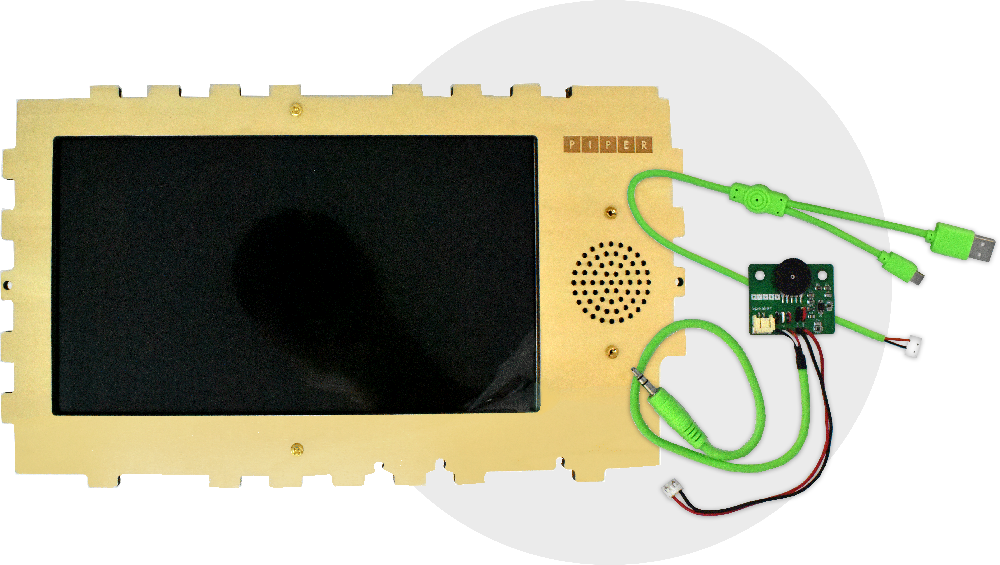 DEEP DIY LEARNING
Piper allows kids to learn what's behind the screen. With a DIY building experience that includes building a deconstructed sound system, they will understand a computer from the inside-out and become makers.
VISUAL PROBLEM SOLVING
Intuitive building and kid-friendly construction of their very own computer - The Piper Computer Kit provides an engineering blueprint that enables kids to build their own computer using problem solving skills by reading visuals.
BUILT TO LAST
The Piper Computer Kit has been designed to be taken apart and put back together multiple times. Whether built, partially built, or disassembled, the purposefully engineered packaging makes storing the Piper Computer incredibly simple for any circumstance.
HEALTHY SCREENTIME
Kids will explore the virtual world of Minecraft: Pi Edition and learn electronic concepts through fun and interactive games. Discover new planets, make new friends with Intergalactic heroes, Pip and Piperbot, and build confidence in STEAM to make gaming a valuable and educational experience.
WHAT'S INSIDE
Raspberry Pi 3 Model B. 1GB RAM. 1.2 GHz Quad Core 64 bit CPU
9" LCD display with HDMI cable
7800mAh rechargeable battery
Integrated speaker with amplifier and external volume control
16GB MicroSD card including 20+ Piper 3D Story Mode levels, Piper Code projects, and more
Software updating capabilities (requires WIFI connection)
USB Mouse
Micro USB charging cable and wall charger
20+ electronic components including breadboards, buttons, switches, LED lights, buzzers, and 25 jumper wires
8 square foot laminated blueprint with visuals for assembly
25+ laser-etched wooden and acrylic pieces
50+ hardware pieces
Phillips-head screwdriver