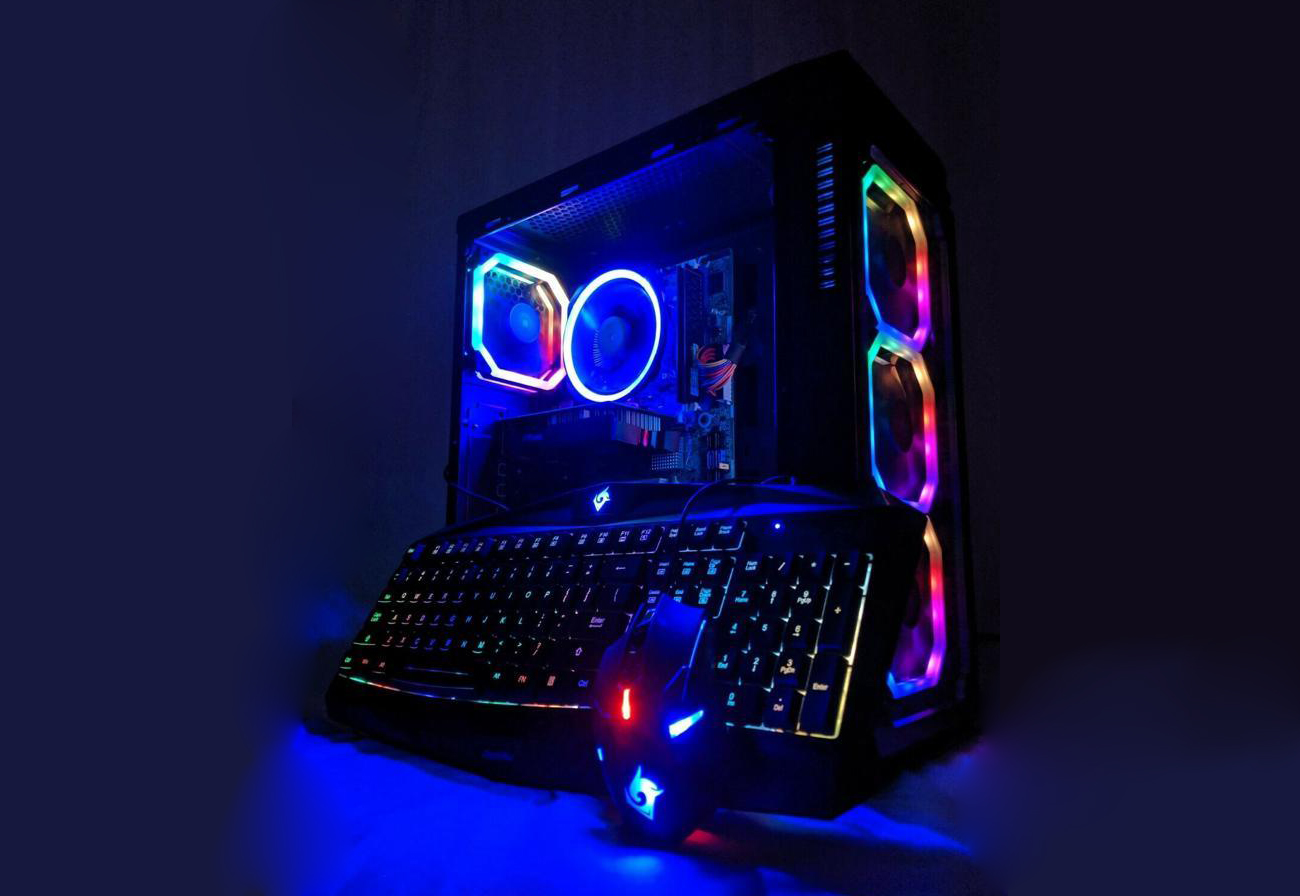 Cobratype HYDRA Gaming Desktop
To immerse and to dominate
Intel Core i7-4770S processor offers quad cores, eight threads, and a max turbo frequency of 3.9 GHz to ensure performance in various demanding applications.
NVIDIA GeForce RTX 2070 graphics card lets you indulge in incredible realism and performance in the latest games. It is based on the cutting-edge NVIDIA Turing architecture.
16GB DDR3 RAM + 250GB SSD combination delivers sharp response with data flowing back and forth rapidly. 500GB HDD offers impressive storage capacity.
More Impressive Light Show
Transparent design goes beyond the left side panel. It comes to the front panel. The big three front ARGB fans and one rear ARGB fan have two layers of lightings. No matter the viewing angle, the PC looks vibrant and stunning.
Light Up in Sync
The bundled keyboard and mouse all support ARGB lighting. Tune them to light up in sync with your PC for boosted gaming vibe.