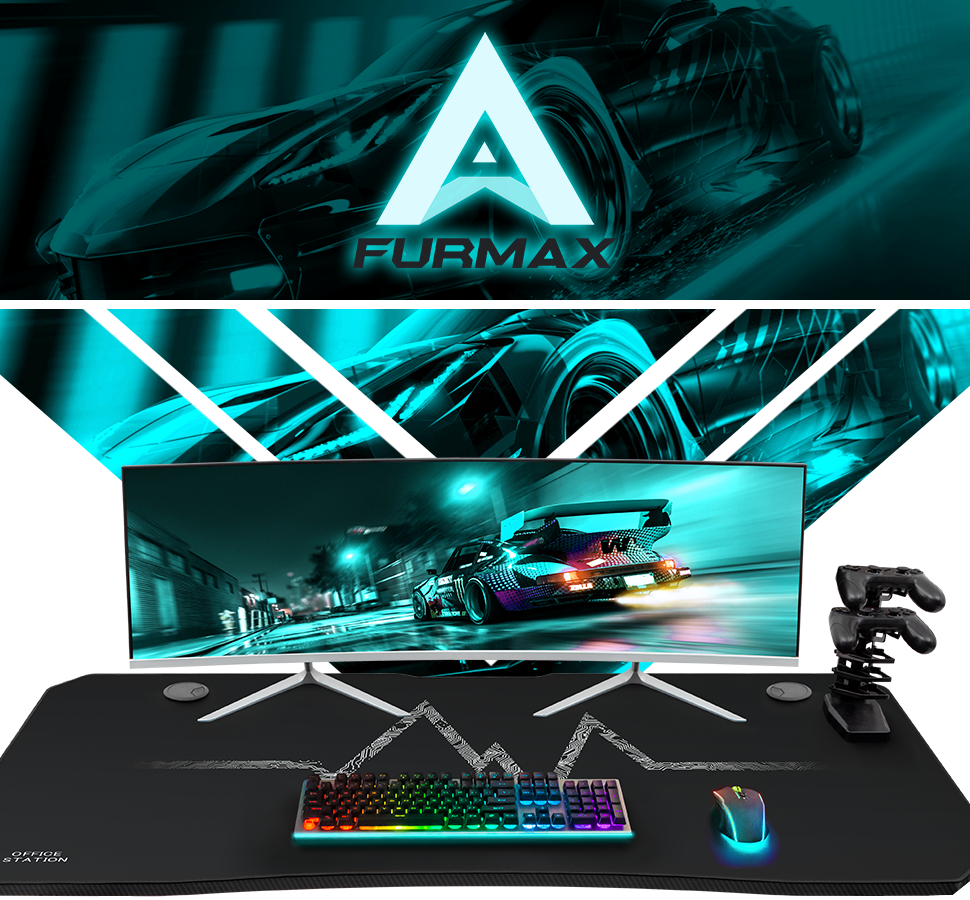 Carbon Fibre Board
The desktop is made of carbon fibre plate with grain designs on the surface, looks modern and agile. Carbon fiber board is not only rich in texture and delicate in hand, but also has very high strength, is your "sturdy gaming hardware". It has large desk space to accommodate game gear, computer, kindle, notebooks, and other office supplies. It is waterproof and easy to clean.
Waterproof Mouse Pad
The mouse pad is a complimentary and can fully cover the desk, it is modern and simple design but looks smart, for your unlimited game playing or E-sport competition, and it is water-proof. When you do some writing or tasking, you can move the mouse pad, it all depends on your preference.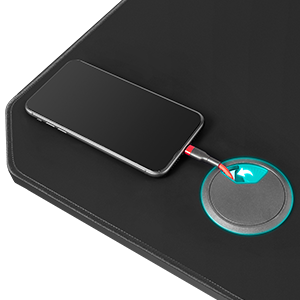 Cable Management
There are cable managements on two sides of the gaming table top, so that you can arrange all kinds of data cables conveniently.
Game Handle Rack
Put your gamepad and CD on it, you can place the handle holder in any position, take it and use it anytime.
Headphone Hook
The headphone holder is on your left hand side, at your fingertips, you can always wear the earphone to join the battle.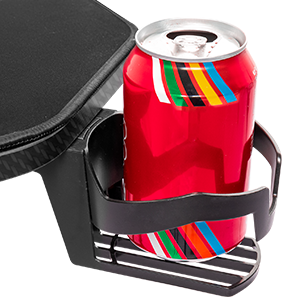 Cup Holder
The cup holder is used to place cups and drinks, replenish your energy at any time, and a hearty battle is waiting for you.