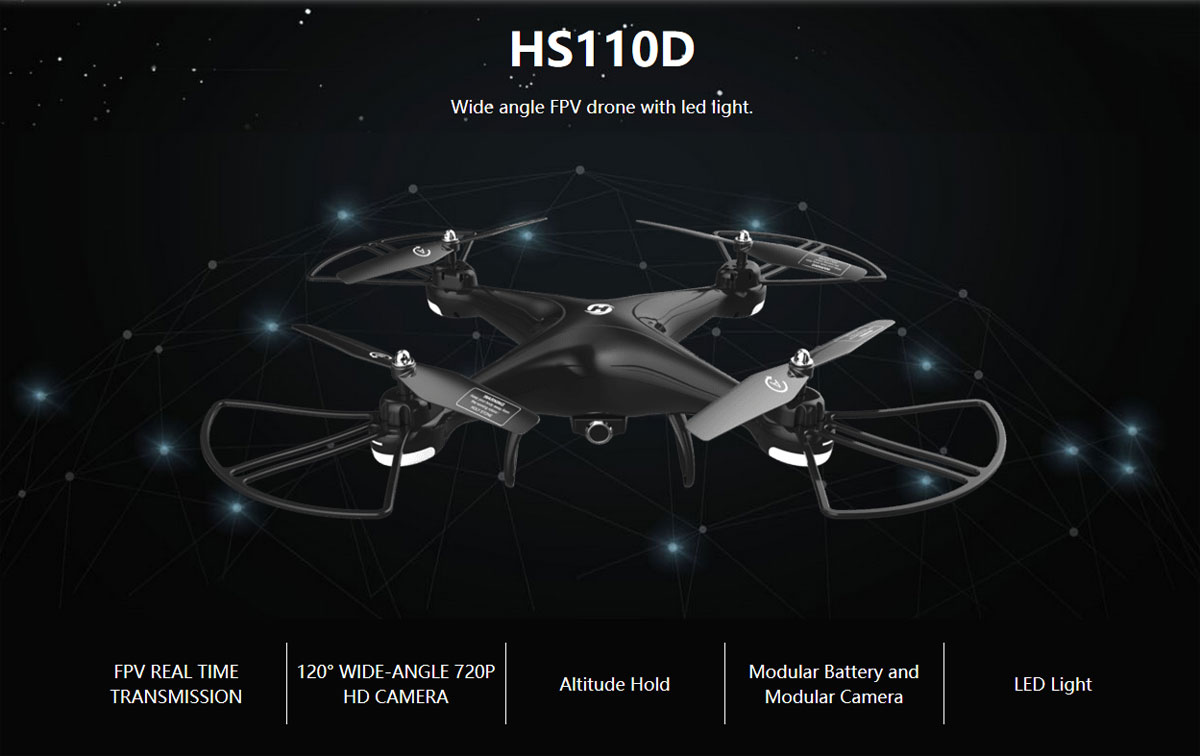 Holy Stone HS110D Quadcopter
Have a blast roaming through the sky with the camera-equipped, phone-controlled HS110D drone, which packs features and capability to fuel your fun and creativity. Through the 120° 720p HD FPV camera, you can see spectacular scenery on your phone or via VR goggles, just like you were there. The Altitude Hold function offers the drone the ability to stabilize at a fixed altitude for better video recording and easier control. The one-button engine start/landing allows easy operation, and amazing 360° flip can be performed by simply pressing buttons and moving the joystick. Moreover, LED navigation lights and a remote control indicator light make night flights another fun option.
Headless Mode
Orientation of the drone is in relation to the pilot, easier to control and fly back when the drone is out of sight, you'll have total control for a straightforward flying experience.
120° FOV 720P HD Camera with Live Video Feed
The advanced camera and gimbal dial function ensure high-quality and high definition image. FPV real time transmission helps you to see the beautiful and wonderful world in a special way. You can also wear your VR Glasses to enjoy the scenery.
Altitude Hold
Lock-in your altitude and apply more attention to controlling your flights. Make it easier on yourself as you take video or learn to do fancier maneuvers like the 360 flip!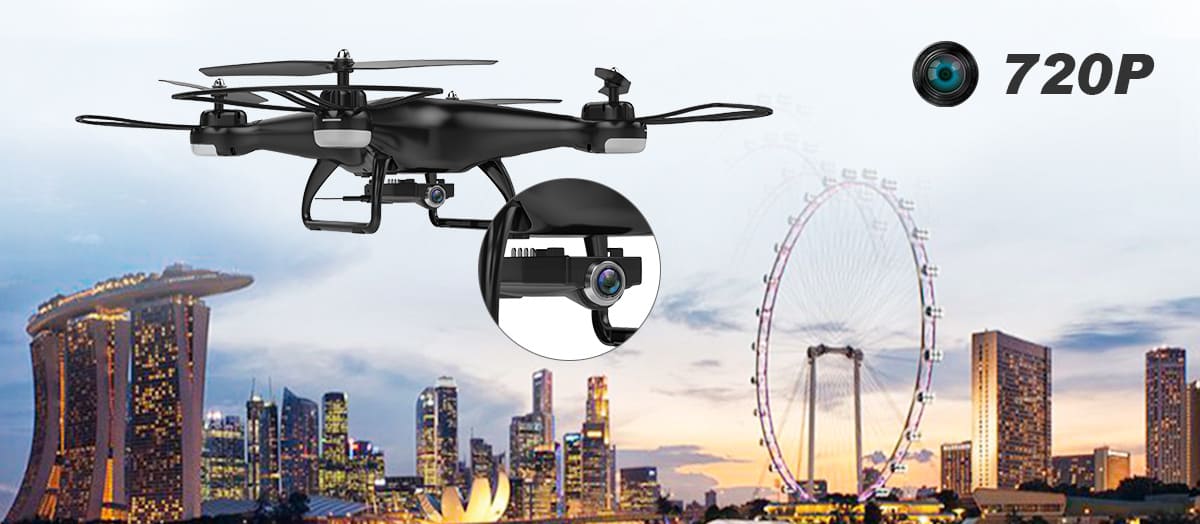 Transmitter Control or APP Control
Operate the drone through an APP in a smart phone to activate multiple functions. Operate the camera function and flight in the APP interface.
APP Gravity
Allows the user to control the drone by holding and moving the smart phone accordingly.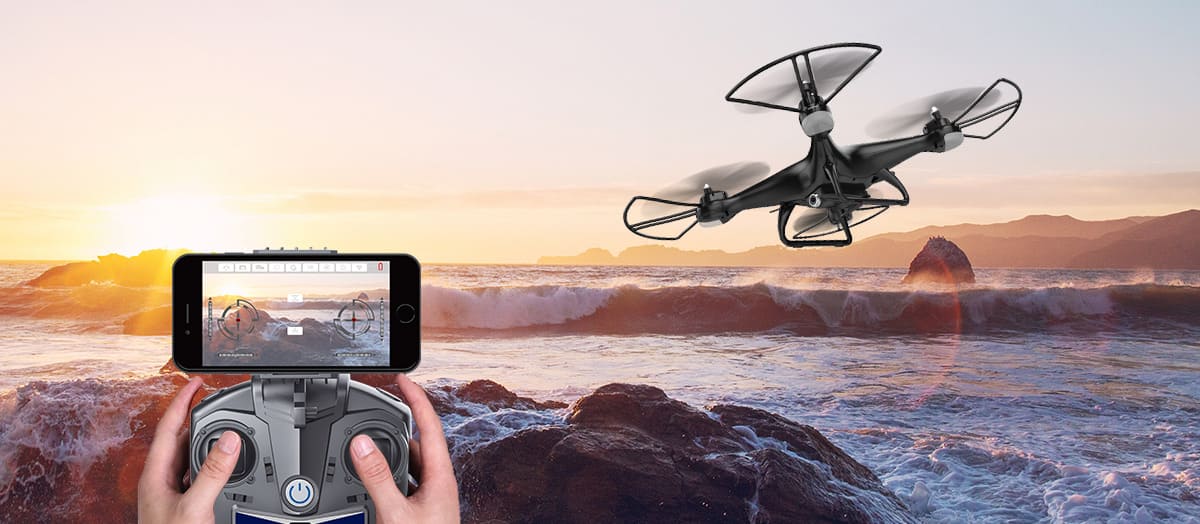 3D Flips
Just press the function button and move the stick in any direction, and the drone performs a flip accordingly.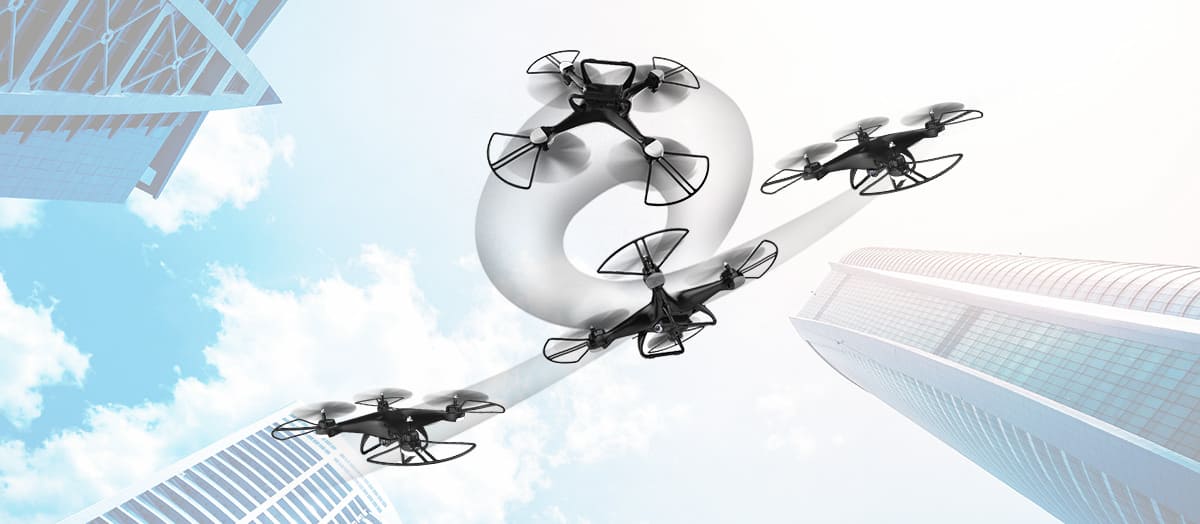 Modular Battery and Camera
The 3.7V 1000mAh high capacity battery can support a longer flying time; the modularized design of battery and camera offers more convenience and safety. PLEASE CHARGE WITH ORIGINAL CHARGING CABLE FOR SAFETY.