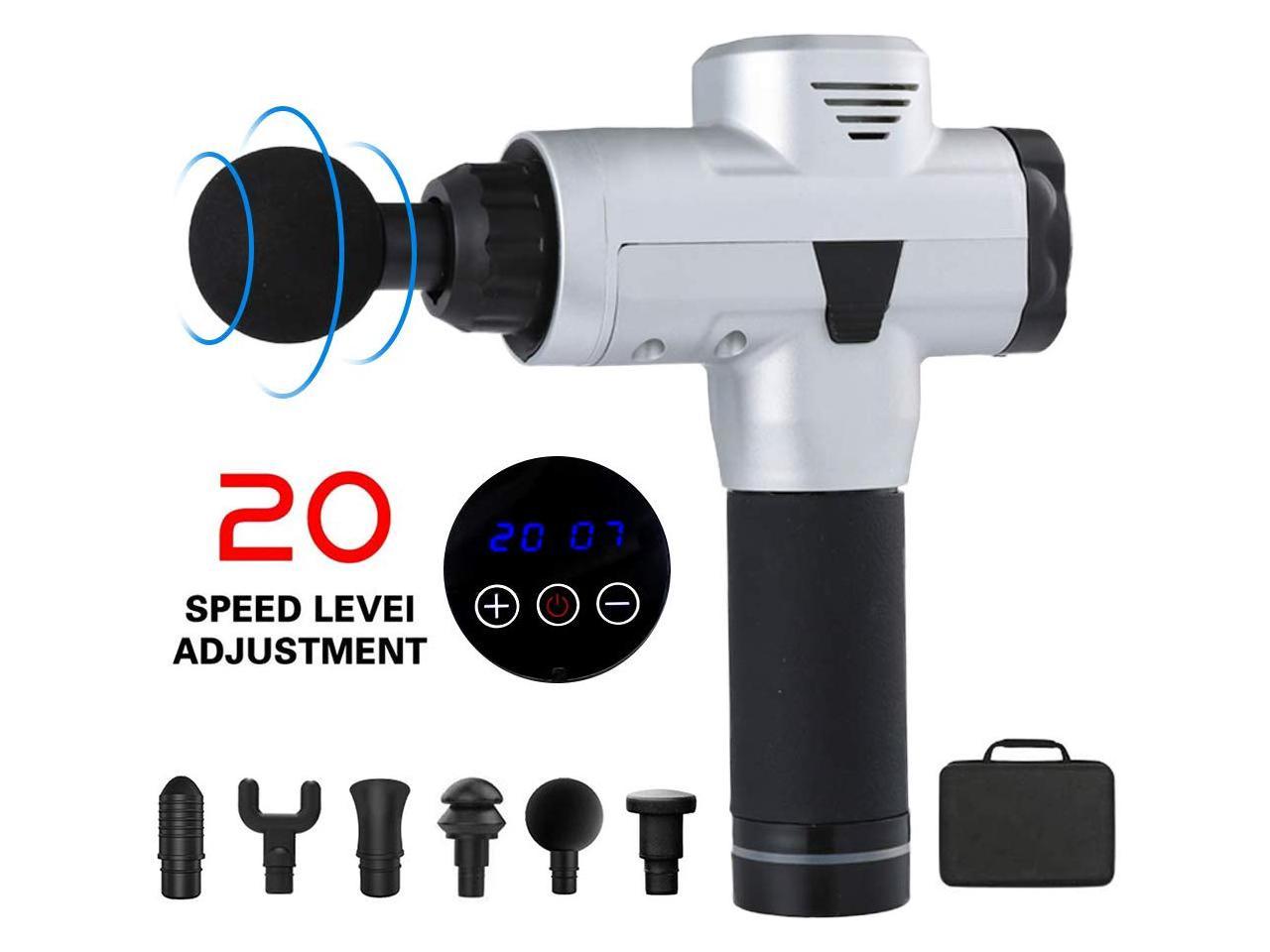 Muscle Massage Gun
Relieve the discomfort and soreness of your body anywhere with this massage gun. It combines six heads of different shapes and 20 vibration speeds to deliver comfortable, effective massage to all body parts. The LED display for showing speed level and battery level is located on top of the control panel for intuitive operation and easy status checking.
Stiffness and Soreness Relief
The massager is used to relieve muscle stiffness and soreness, promote blood and lymph circulation, accelerate recovery after exercise and sports injuries, improve overall health of the body's soft tissues, and prevent inflammation caused by adhesion between the fascia and muscles.
Six Massage Heads
The massager is equipped with six massage heads of different shapes to help users relax different body parts.
Fork head: for neck and spine
Flat head: for any parts of the body
Spade shaped head: for whole body bones
Round head: for large muscle groups
Shovel head: for relaxing and shaping different parts of muscles
Gas plug head: for whole body
High-quality Motor
The massager is equipped with a powerful motor that runs at 1200–3300 rpm with 20 speeds to choose from. You can easily find the perfect vibrating intensity you feel comfortable with.
Comfortable and Easy to Hold
The handle has rubber wrapped around. It is made of advanced materials to be resistant to sweat and prevent skidding.
Long Battery Life
Built-in 2500mAh lithium battery with intelligent power management can work for up to 3 hours after each charge.