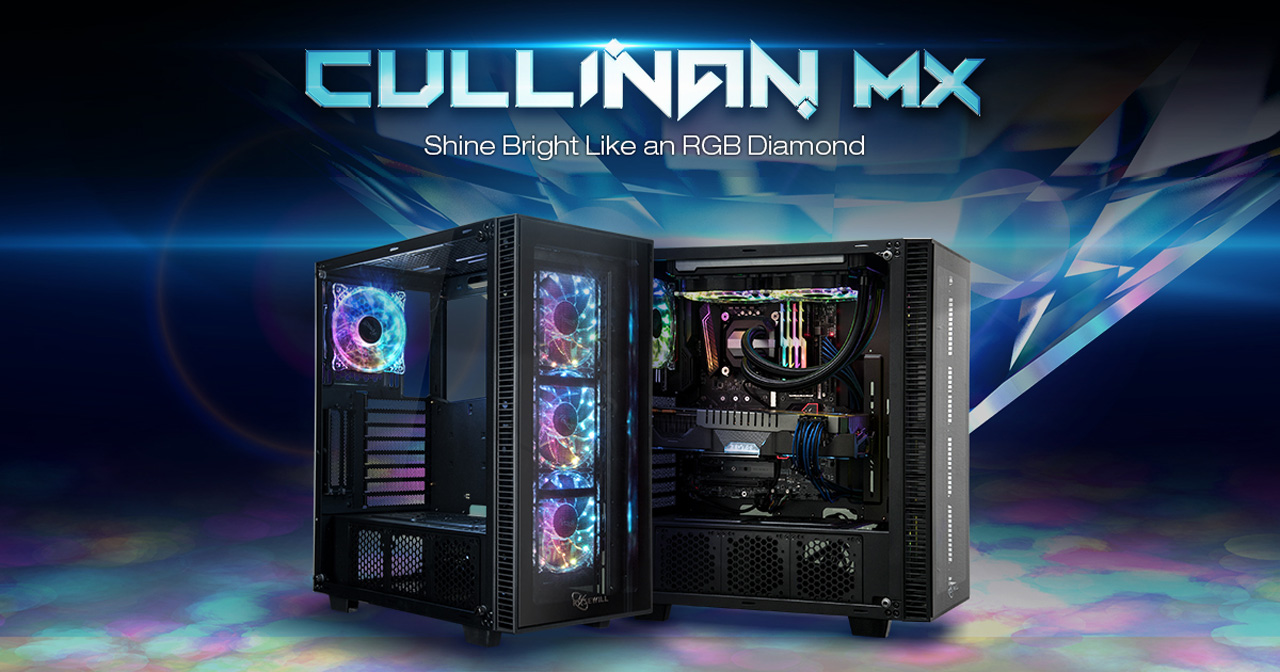 Flagship Upgrade
Showcase your rig with an updated sleek design and captivating lighting effects. Illuminate your high-performance gaming system with RGB lighting, showing off your supreme components through the sophisticated tempered-glass panels.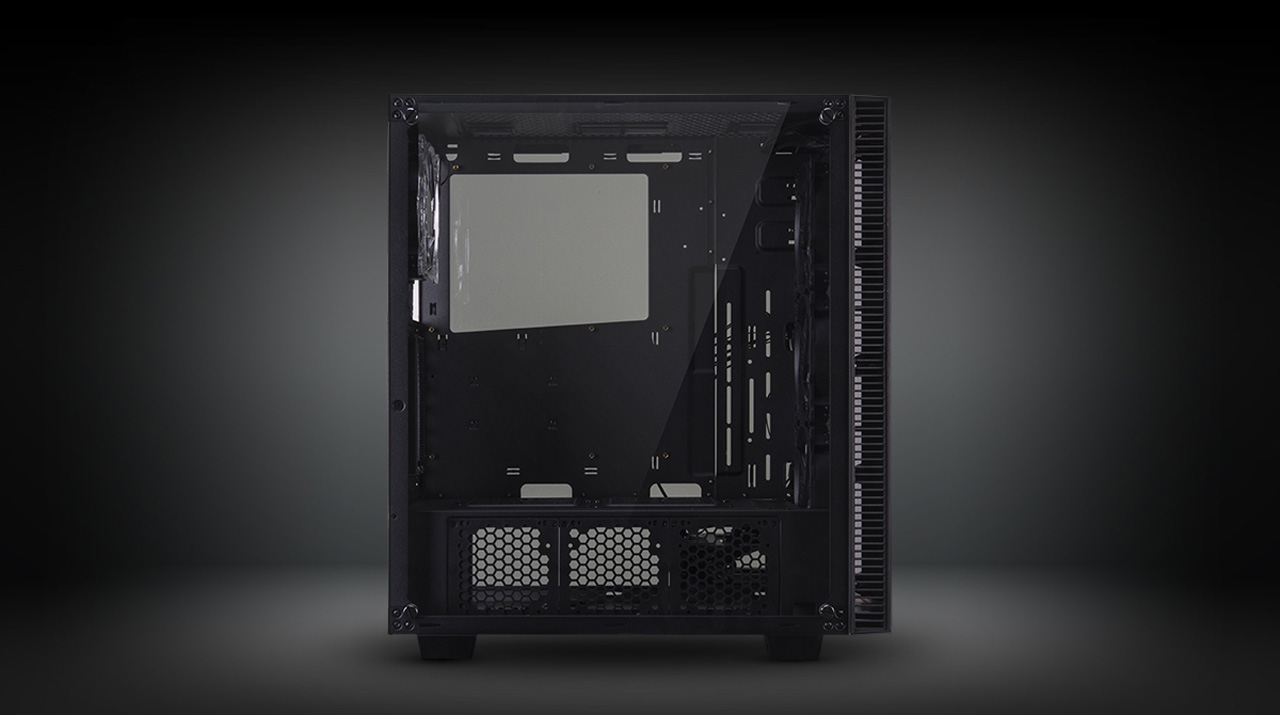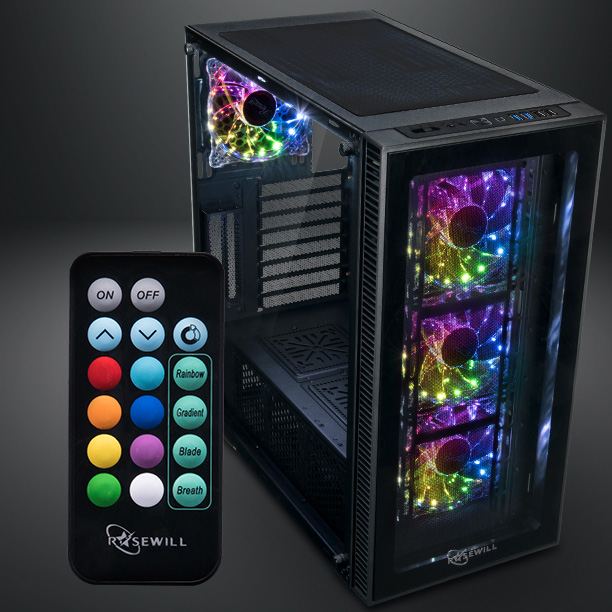 RGB Fans & One Remote
These cases come with 4 pre-installed RGB case fans and the one convenient remote that lets you control it all.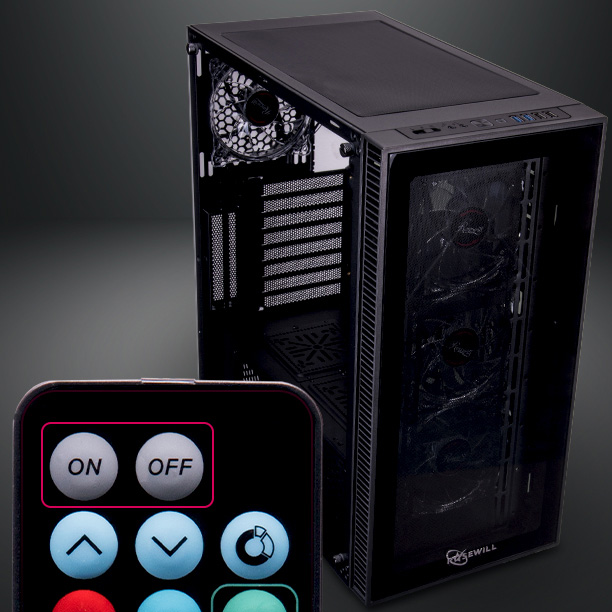 On/Off Shuffle
Conveniently turn the LED case fans on or off.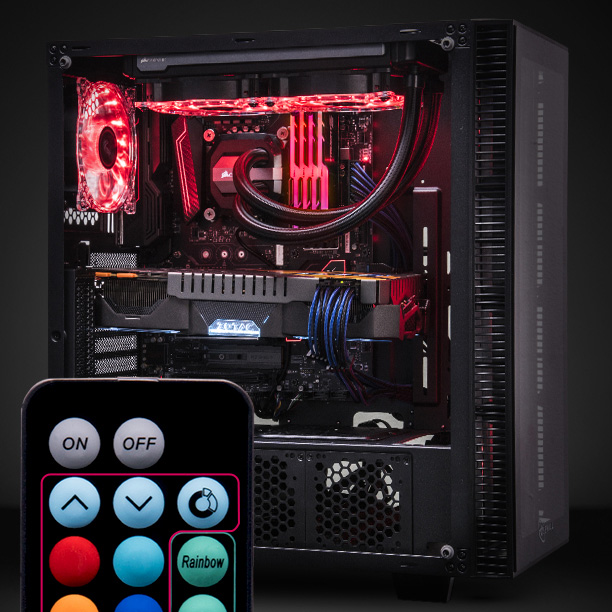 Single Color + Effects
The second row of the remote's functions contains three buttons that can interact with the static color buttons in order to adjust brightness and also cycle through the various colors when the LED fans are in single-color mode.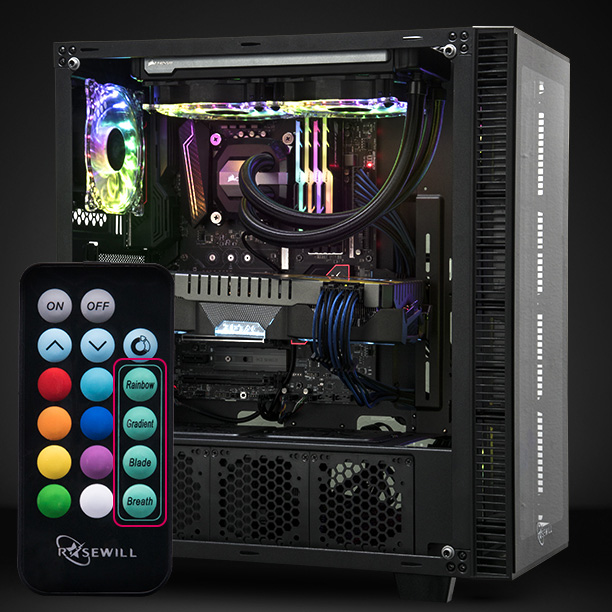 Pre-Programmed Modes
Choose from one of following effects: Rainbow, Gradient, Blade and Breath.
Maximize the Cooling Options
Each Cullinan MX PC case supports up to six 120mm fans (three in the front, two on the top and one at the rear). It also houses three additional 80mm-fan installation spots on the PSU shroud. With clearance to install a 360mm liquid-cooling radiator at the front and a 280mm liquid-cooling radiator on top, the Cullinan MX's cooling potential is limited only by your imagination.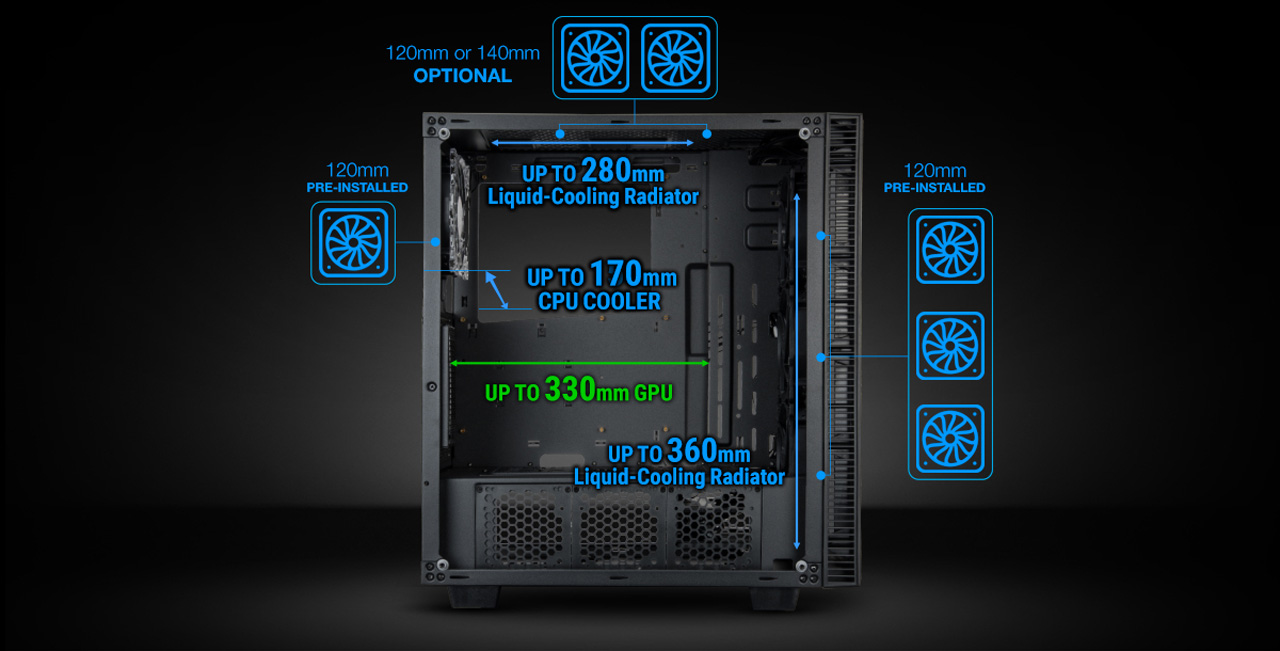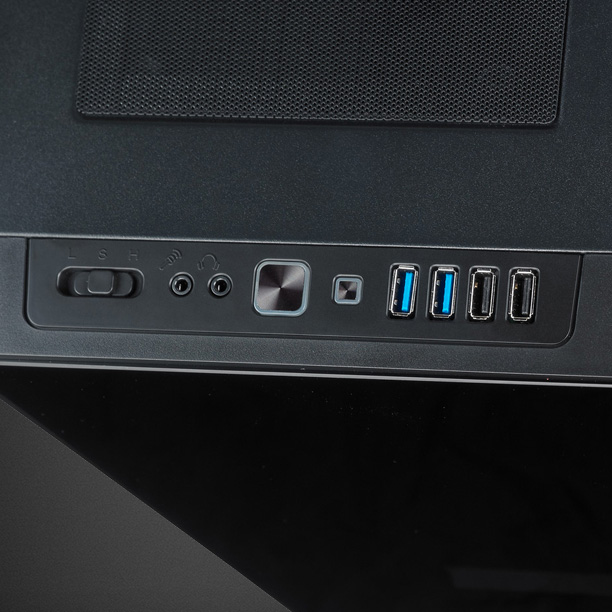 Top I/O Design
Cullinan MX users get two USB 3.0 ports, two USB 2.0 ports, audio in/out jacks and a fan-speed control.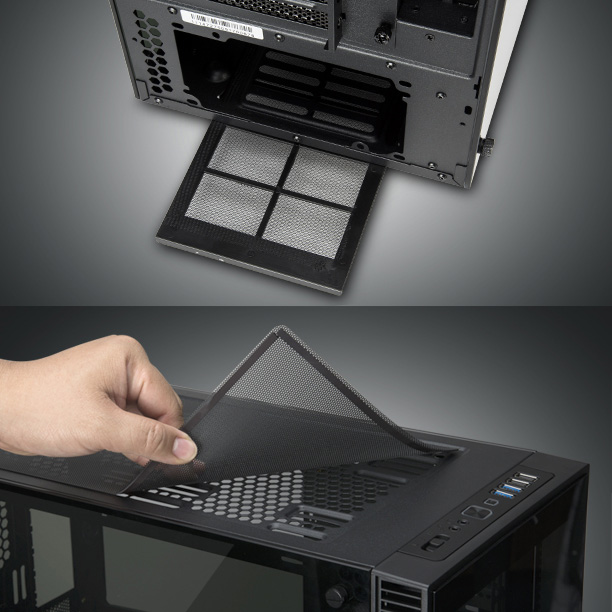 Top and Bottom Dust Filters
These cases have top and bottom dust filters that minimize the amount of dust that accumulates in your system.
Fine RGB Diamond
As one of our finest gaming cases, the Cullinan MX has the quality and aesthetics every gamer desires. Each product has been made with premium materials that provide an elegant appearance, as well as smooth and quiet operation. Plus, the tempered glass panels on the side and front display the key components inside—with both subtlety and style.