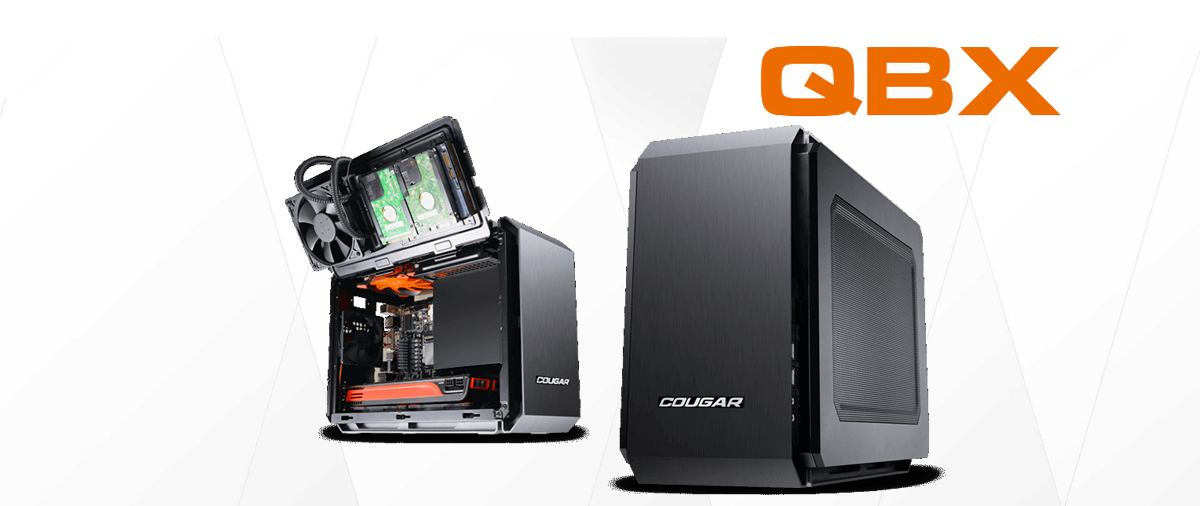 Size Does Matter
Don't let your eyes deceive you. As one of the most advanced compact cases of today's market, the COUGAR QBX is engineered to conquer the world with three big weapons within its compact body – superior hardware compatibility, maximum expandability and unrivaled cooling capability. To build your own powerhouse, build with the COUGAR QBX.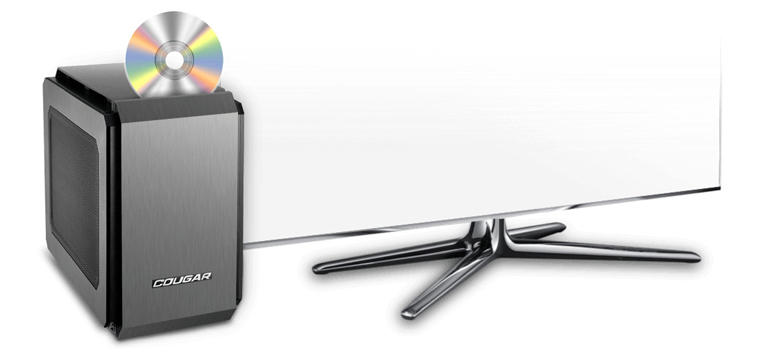 COMPACT
QBX's dimensions of 178 x 291 x 384 mm / 7.01 x 11.46 x 15.12 (inch) make it a highly compact case. Gamers no longer need enormous desks with lots of space to install high-end gaming components in order to enjoy new generation games.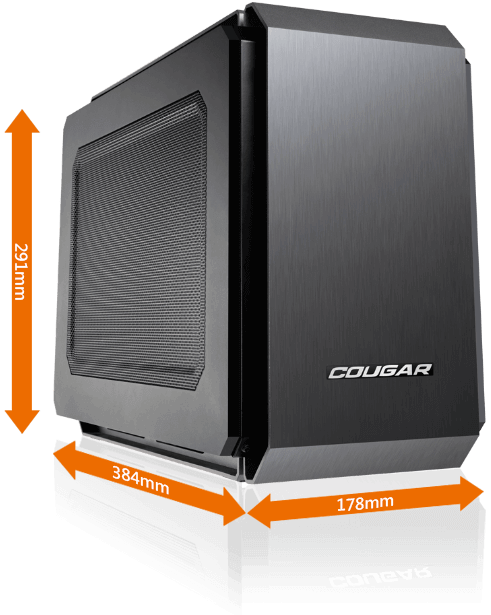 Expandable: Powerful Graphics
The newest FPS?
Sure.
New generation 4K video games?
Of course.
With QBX, you gain access to new generation games in all their glory.
1.Support for graphics cards of up to 350mm in length

2.Support for PS2 ATX Power Supply units

Expandable: Massive Storage + ODD
Up to 5 Storage Drives (1 x 3.5" HDD + 4 x 2.5" SSD/HDD)
Easily access CD, DVD, Blu-ray and other disk formats. Nobody likes those situations in which you need to uninstall a game to be able to install another one. To prevent this, QBX supports enormous amounts of storage so that you can put all your games, music, movies and whatever you want inside it.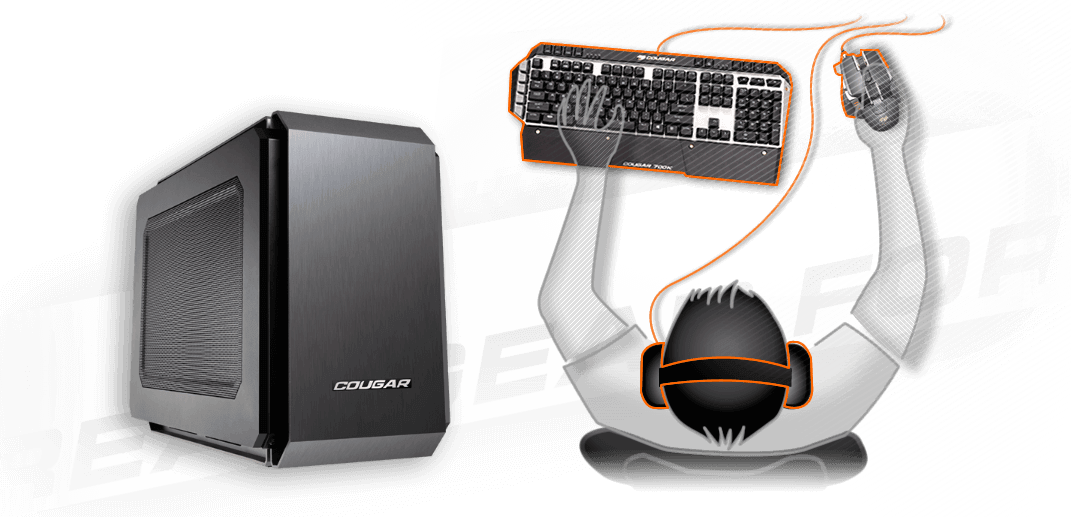 The Best Cooling of Its Class
QBX comes with the best cooling of any case of its class. With a maximum of 7 fans (from 80mm to 120mm) and compatibility with up to 240mm radiators for water cooling solutions, QBX's pro-cooling design (including an independent power supply air flow) provides the best defense against overheating.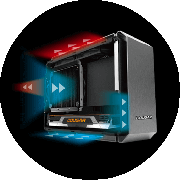 LEFT VIEW
Optimum ventilation solution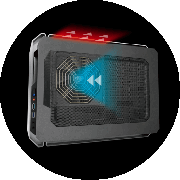 RIGHT VIEW
Independent power supply cooling solution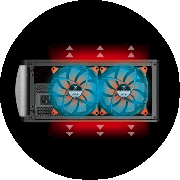 TOP VIEW
Support for 2x 120mm fans on the top