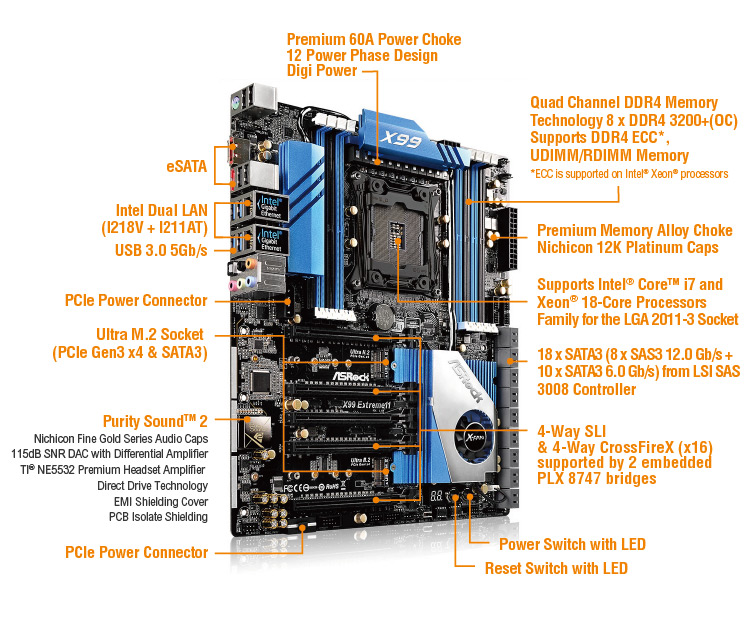 ASRock X99 Extreme11 Motherboard
With its insane 18x SATA 3 storage, gigantic quad-channel memory up to 128GB on eight DDR4 slots, 4-Way SLI/4-Way CrossFireX support via five PCIe 3.0 x16 slots and dual state-of-the-art ultra-fast M.2 connectors, the ASRock X99 Extreme11 motherboard delivers all you need to build a performance demon. It's based on the Intel X99 chipset and supports the Intel Core i7 and Xeon 18-Core processor families in an LGA 2011-3 packaging.
Aimed at top users seeking top performance for their powerhouses, the X99 Extreme11 incorporates loads of engineering innovations and performance-enhancing features to meet their requirements. The 12 power-phase design with Digi Power ensures leading stability and overclocking potential by delivering robust, precise power. Count on the ASRock Super Alloy design for unbeatable reliability and stability. Compute with confidence with Full Spike Protection that safeguards sensitive components against voltage abnormalities. Power on/off the HDDs at will in Windows with HDD Saver Technology and enjoy detailed, audiophile-class sound with the Purity Sound solution. The acclaimed ASRock XFast RAM and XFast LAN are also included for a fast, smooth experience in both local operations and on the Internet.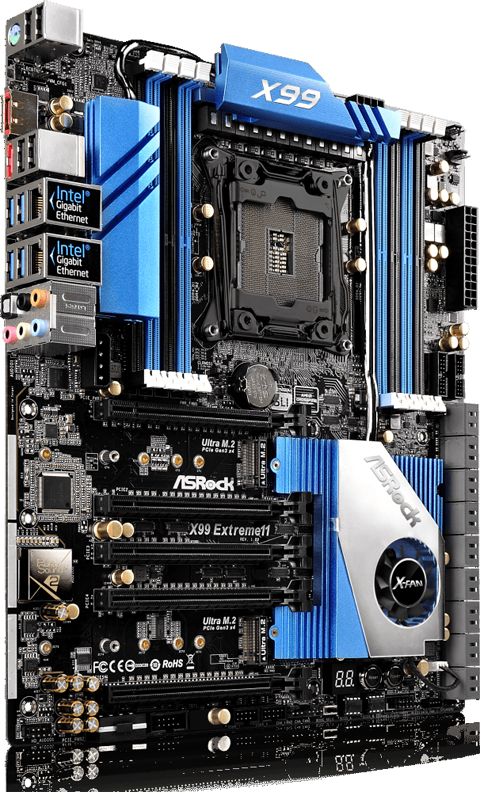 18x SATA3 (8x SAS3 12Gbps + 10x SATA3 6Gbps) from LSI SAS 3008 Controller
4-Way SLI & 4-Way CrossFireX (x16) Supported by Two Embedded PLX 8747 Bridges
ASRock Super Alloy

XXL Aluminum Alloy Heatsink
Premium 60A Power Choke
Premium Memory Alloy Choke
Ultra Dual-N MOSFET (UDM)
Nichicon 12K Platinum Caps
Sapphire Black PCB

Supports Intel Core i7 and Xeon 22-Core Processors Family for the LGA 2011-3 Socket
Digi Power, 12 Power-Phase Design
Supports Quad-Channel DDR4 3200+(OC) with a Maximum Capacity Up to 128GB
Supports DDR4 UDIMM ECC,* RDIMM Memory (*ECC Is Supported with Intel Xeon Processors)
5x PCIe 3.0 x16 & 2x Embedded PLX PEX 8747
7.1-CH HD Audio with Content Protection (Realtek ALC1150 Audio Codec), Supports Purity Sound 2 & DTS Connect
Intel Dual Gigabit LAN with Teaming
10x SATA 3, 8x SAS 3, 2x eSATA, 2x Ultra M.2 (PCIe Gen3 x4 & SATA 3)
8x USB 3.1 Gen 1 (4x Front, 4x Rear), 8x USB 2.0 (4x Front, 4x Rear)
1x COM Port Header
Supports ASRock HDD Saver Technology, Full Spike Protection and APP Shop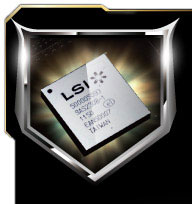 18x SATA3 (8x SAS 3 12Gbps + 10x SATA 3 6Gbps)
If you're constantly worried about running out of storage space or dealing with sluggish file-transfer speeds, the ASRock X99 Extreme11 motherboard may be the end to your irrational fears. This motherboard is equipped with ten SATA 3 connectors by Intel X99, plus eight additional SAS 3/SATA 3 connectors by an LSI SAS 3008 controller, which sums up to a total of eighteen SATA 3 ports that can reach an unearthly 6.1Gbps transfer speed!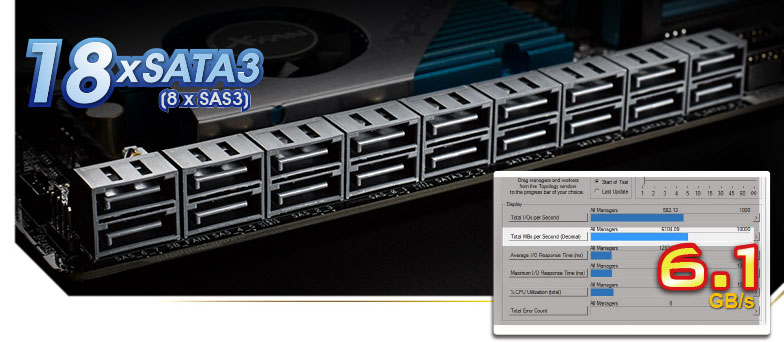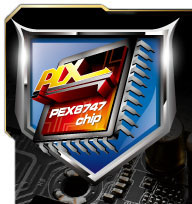 4-Way SLI & CrossFireX Supported by Two PLX PEX 8747 Bridge Chips
PLX PEX 8747 is a PCIe Gen3 bridge chip that offers solid PCIe 3.0 lanes for PCIe devices and is optimized to support high-performance graphics. Via the two PLX PEX 8747 bridge chips onboard, this motherboard is able to support 4-way SLI or 4-way CrossFireX at PCIe Gen3 x16/x16/x16/x16 mode with four graphics cards.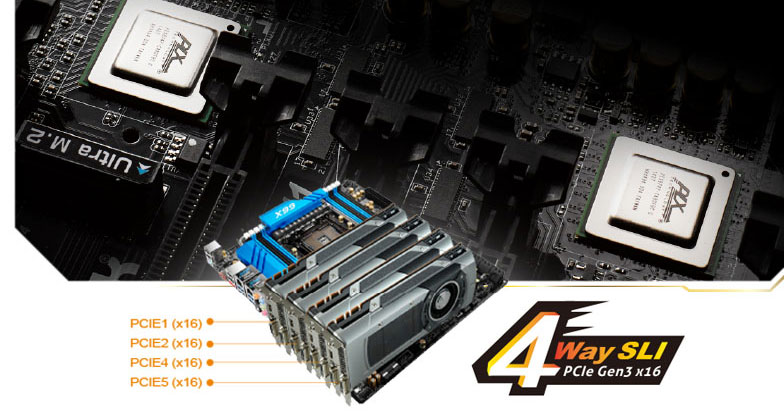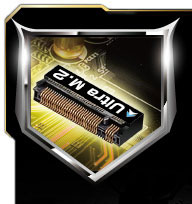 Dual Ultra M.2
The two onboard M.2 sockets are a new interface for connecting Next Generation Form Factor (NGFF) SSDs or other devices. ASRock is the first in the world to implement PCIe Gen3 x4 M.2 sockets on their motherboards. The Ultra M.2 interface pushes the speed of M.2 modules up to 32Gb/s, which is 3X faster compared to other M.2 Gen2 x2 solutions that are limited to 10Gbps. Furthermore, this motherboard is capable of powering two M.2 x4 SSD devices simultaneously at 2.8GBps!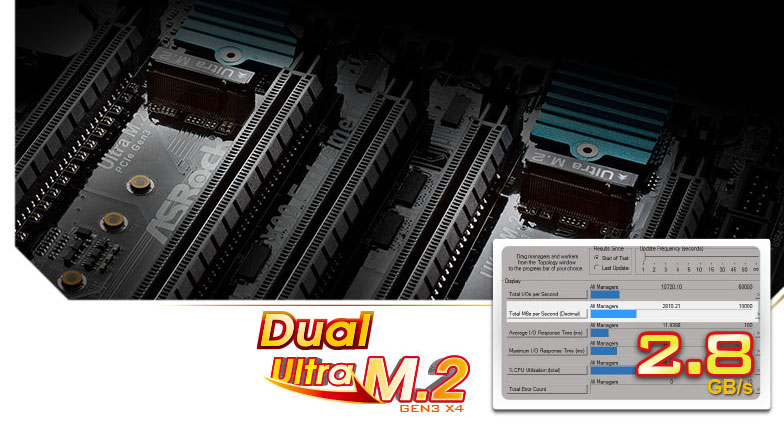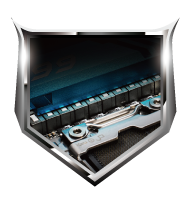 12 Power-Phase Design
Designed with a 12 power-phase design, this motherboard features sturdy components and completely smooth power delivery to the CPU. Plus, it offers unmatched overclocking capabilities and enhanced performance with the lowest temperatures for advanced gaming as well.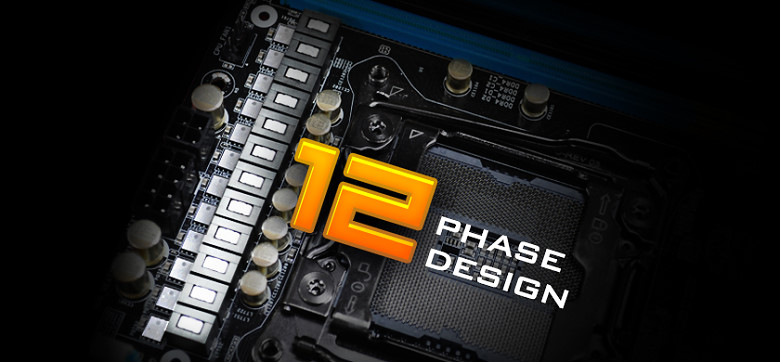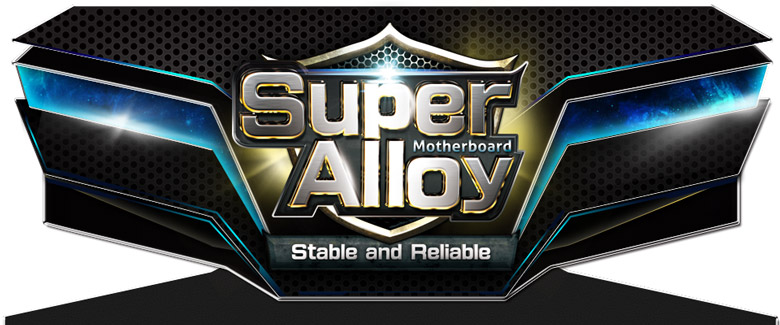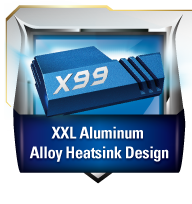 XXL Aluminum-Alloy Heatsink Design
The extra-large aluminum-alloy heatsinks take away heat dramatically. As the motherboard's MOSFET and chipset areas are well covered by these heatsinks to protect them from overheating, these MOSFETs and chipsets can perform with lower temperatures so your motherboard and system will be more stable and reliable.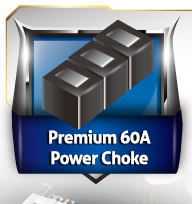 Premium 60A Power Choke
Compared to traditional chokes, ASRock's new-gen premium power chokes effectively increase up to 3 times better saturation current, providing enhanced and improved Vcore voltage to the motherboard.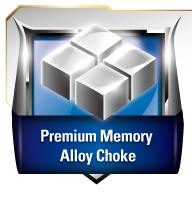 Premium Memory Alloy Choke
Specially designed for memory power delivery, the ASRock X99 Extreme11's new-gen alloy chokes feature a highly magnetic and heat-resistant design, thus delivering more stable and reliable power to the motherboard.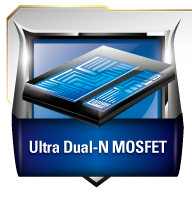 Ultra Dual-N MOSFET
By combining two silicon dies into one MOSFET, the motherboard's Ultra Dual-N MOSFET provides a larger die area with lower RDS(on) so the power supply for the CPU Vcore is more efficient.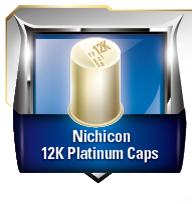 Nichicon 12K Platinum Caps
The ASRock X99 Extreme11 motherboard's supreme 12K platinum capacitors boast lifespans of at least 12,000 hours. Compared to other counterparts on high-end motherboards that merely have lifespans of around 10,000 hours, ASRock applied Nichicon 12K platinum caps that offer 20% longer lifespans and provide more stability + reliability.
Tested under industry-standard 105C° ambient temperature.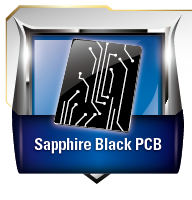 Sapphire Black PCB
ASRock does not overlook any details, even those tiny ones. With a pure black PCB, the new Sapphire Black PCB represents rock-solid quality and gives the motherboard a more mysterious touch.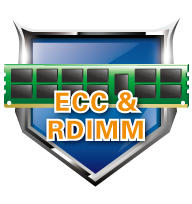 Supports DDR4 ECC/RDIMM Memory Modules
This motherboard is capable of supporting DDR4 ECC and RDIMM (Registered DIMM) memory modules which deliver server-grade performance and durability for high-powered computing systems.
ECC is supported with Intel Xeon processors.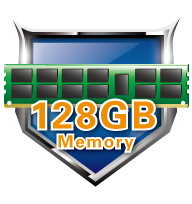 128GB Memory Support
Designed to meet a maximum computing-power system, this motherboard adopts the quad-channel 8x DDR4 DIMM slots. Each slot supports up to a 16GB memory module, thus delivering a maximum capacity up to 128GB.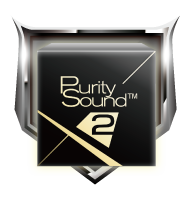 Purity Sound 2
Purity Sound 2 includes 7.1-CH HD audio with the Realtek ALC1150 audio codec, 115dB SNR DAC with a differential amplifier, TI NE5532 premium headset amplifier, cap-less direct-drive technology, EMI-shielding cover, isolated PCB shielding and DTS Connect. As Nichicon audio capacitors are what every audiophile has been longing for on a PC, ASRock applied these high-quality capacitors for Purity Sound 2.
This frequency-response chart was tested with 32ohm normal headphones. It indicates how traditional audio solution's frequency responses drop drastically at low frequencies. Compared to traditional audio solutions (2.0dB) at 20Hz low frequency area, Purity Sound 2 still maintains its frequency response (0.4dB) and provides better bass with the TI NE5532 amplifier, improving the bass quality by 20% (1.6dB)!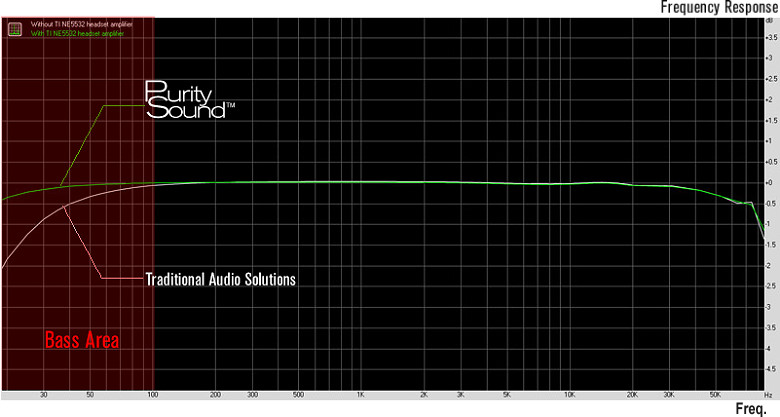 HDD Saver Technology
There's a dedicated 4-pin HDD Saver connector placed near the motherboard's SATA ports. By connecting it to the HDDs, you can shut down or turn on your HDDs via software when needed. HDD Saver technology secures more privacy, saves more energy and extends HDD life.
Use the Hotkey [Ctrl + Alt + S] to run HDD Saver under your OS.

Some sensitive digital components on the motherboard are vulnerable to power surges, the excessive current may cause your system to malfunction immediately. ASRock Full Spike Protection includes various technologies to prevent your motherboard's components from being damaged by these unexpected voltage spikes.
Surge Protection
Protects the motherboard from excessive surges from the power supply unit.

Lightning Protection
The onboard LAN chip is protected against sudden and violent voltage spikes caused by lightning.

ESD Protection
USB: Added ICs (integrated circuits) protect onboard USB ports from electrostatic discharges.
LAN: Prevents onboard LAN from being damaged by electrostatic discharges.
MOSFETs: MOSFETs in critical areas use a special design for protecting them from electrostatic discharge during the installation process.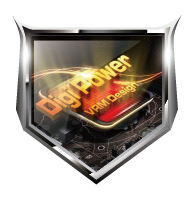 Digi Power
Unlike traditional motherboards that use analog power, this motherboard uses a next-generation digital PWM (Pulse-Width Modulation) design, which provides CPU Vcore voltage more efficiently and smoothly, so that the stability and lifespan of the motherboard is greatly enhanced. Simply put, it's more precise and more efficient.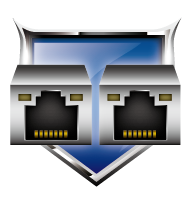 Intel Dual Gigabit LAN
Users are able to connect two LAN cables to this motherboard's rear I/O. Dual LAN with a teaming function enabled on this motherboard allows two single connections to act as one single connection for twice the transmission bandwidth, making data transmission more effective.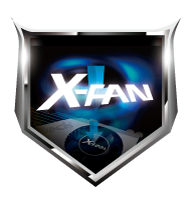 X-FAN
ASRock X99 Extreme11 motherboards offer greater airflow and faster heat dissipation! ASRock X-FAN allows the motherboard to breathe smoothly. It will be automatically activated only when the system rises to a certain temperature under heavy-loading. Normally, ASRock X-FAN will remain deactivated to give users the quietest computing experience.
A-Tuning
A-Tuning is ASRock's multi purpose software suite with a new interface, more new features and improved utilities, including XFast RAM and a whole lot more.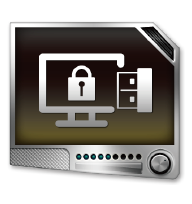 USB Key
In a world where time is money, why waste precious time everyday typing usernames to log in to Windows? Why should we even bother memorizing those foot-long passwords? Nobody has time for that! Just plug in the USB Key and let your computer log in to Windows automatically!
Restart to UEFI
Fast Boot is so fast that it's impossible for users to enter the UEFI setup utility during POST. Therefore, ASRock Restart to UEFI technology allows users to easily enter the UEFI setup utility automatically when turning on the PC next time. It's designed for those who constantly need to enter the UEFI setup utility.
ASRock OMG (Online Management Guard)
Limit and control your children's time spent on the internet. ASRock OMG (Online Management Guard) technology allows you to establish an internet curfew or restrict internet access at specified times. Administrators are able to schedule the starting and ending hours of internet access granted to other users.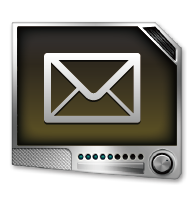 UEFI Tech Service
Contact ASRock Tech Service by sending a support request from the UEFI setup utility if you are having trouble with your personal computer. Users may try to choose the category of the issue they have encountered, describe the problem in detail, and then attach an optional picture or log file for our technical support team.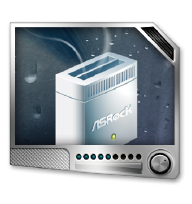 Dehumidifier
Dampness kills most electronics, so it's a better idea to keep your personal computer dry. Now, users may prevent motherboard damage due to dampness by enabling Dehumidifier. When it's enabled, the computer will power on automatically to dehumidify the system after entering a S4/S5 state.
Easy Driver Installer
For users that don't have an optical disk drive to install the drivers from our support CD, Easy Driver Installer is a handy tool in the UEFI that installs the LAN driver to your system via a USB storage device. It then downloads and installs the other required drivers automatically through the internet. Completely no CD or optical disk drive required!
ASRock APP Shop
The ASRock APP Shop is designed for your convenience. We provide various apps and support software for users to download. You can easily optimize your system and keep your motherboard up to date with ASRock APP Shop.