Razer Ornata
Membrane and Mechanical Come Together
Love the accurate tactility of the mechanical keyboard and the soft cushioned touch of the soft cushioned touch of the rubber dome keyboards? Now, you don't have to sacrifice one for another. The Razer Ornata keyboard delivers the best of both worlds by employing the all-new Razer Mecha-Membrane technology in a mid-height keycap architecture. Place your wrists on the wide rest, and comfortably and invincibly dominate the battlefield in the fun LED backlighting ambience.
Razer Mecha-Membrane Technology
Mid-height keycaps
Individually backlit keys
Ergonomic wrist rest
Razer Synapse enabled
Fully programmable keys with on the fly macro recording
10-key roll over
Dedicated Gaming Mode
Anti-ghosting capability for up to 10 simultaneous key presses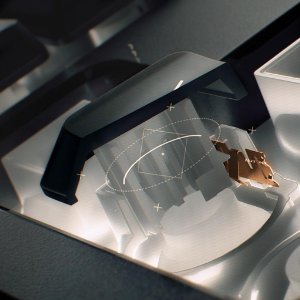 All-new Razer Mecha-Membrane (patent pending)
Designed from the ground up, the all-new Razer Mecha-Membrane combines the soft cushioned touch of a membrane rubber dome with the crisp tactile click of a mechanical switch to enable swift actuation for each key stroke.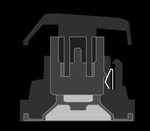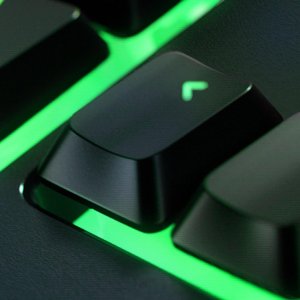 Mid-height Keycaps – For Faster Actuations
The Razer Ornata features a custom designed keycap that has been made shorter to reduce the time it takes for your actions to register, allowing your fingers to move freely between each key without missing a single stroke.


Individually Backlit Keys – With Dynamic Lighting Effects
The Razer Ornata features individually programmable backlit keys along with dynamic lighting effects all set easily through Razer Synapse.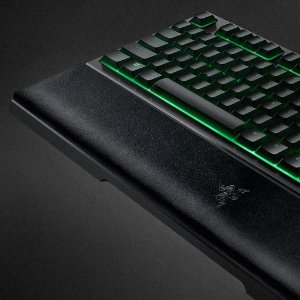 Ergonomic Wrist Rest – For Extended Gaming Comfort
Specially designed for the Razer Ornata, this wrist rest features ergonomics which ensure that no matter how intense your gaming marathons are, you're always comfortable.
Custom Lighting Controls via Razer Synapse
Razer Synapse is a piece of cutting-edge, intuitive software that functions as the Razer Ornata's brain. Sync your personal lighting settings ranging from breathing, reactive, ripple, wave or starlight- automatically with this unified cloud-based configurator.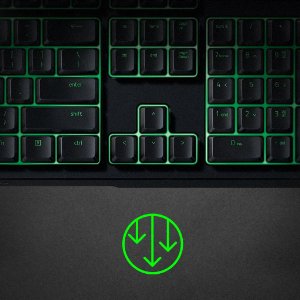 10-key Roll Over – In Gaming Mode
Never miss a single key, or ten for that matter. With built-in anti-ghosting technology, the Razer Ornata Chroma lets you perfectly execute up to ten commands at the same time, every time.