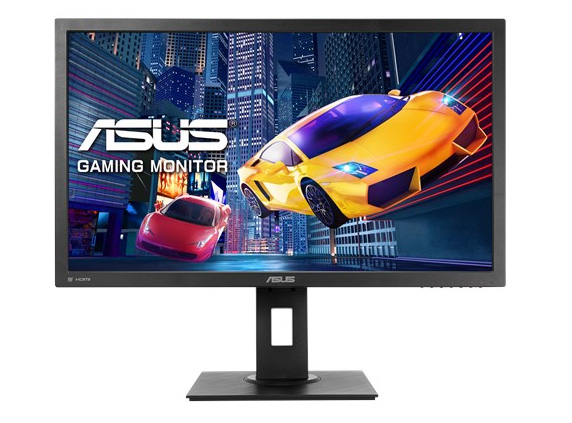 ASUS VP278QGL 27" Full HD 1920x1080 1ms DP HDMI VGA Adaptive Sync/FreeSync Eye Care Monitor
The ASUS VP278QGL is a 27-inch gaming monitor designed to let you win and enjoy. Combining blazing-fast 1ms response time, 75Hz refresh rate with AMD FreeSync technology, it delivers a buttery-smooth gaming experience without screen tearing and motion blur. ASUS exclusive GamePlus technology gives you extra edge on the battlefield while ASUS Eye Care technologies protect your eyes in extended gaming sessions. Image quality on VP247QG will also be superior thanks to enhancements brought by ASUS SplendidPlus and ASUS VividPixel technologies. Its height-, swivel-, pivot- and tilt-adjustable design ensures your gaming monitor is always comfortable to view.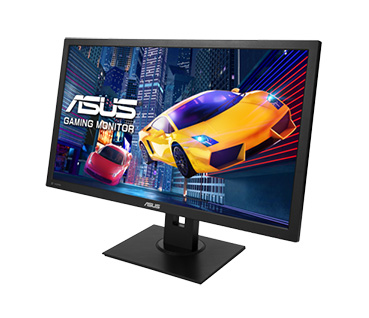 Superior Image Quality Meets Classic Elegant Design
VP278QGL 24" Full HD monitor with 100,000,000:1 high contrast ratio, ASUS-exclusive SplendidPlus and VividPixel technologies are optimized for the finest image and color quality. This approach extends to the sturdy stand and slim profile without compromising style in ensuring stability and durability.
100,000,000:1 ASUS Smart Contrast Ratio
Dynamically enhances the display's contrast by adjusting the luminance of the backlight to achieve the darkest black and brightest white – delivering lifelike images.

1ms Quick Response Time
ASUS VP278QGL eliminates smearing and motion blur thanks to a 1ms response time. In addition, Adaptive-Sync technology eliminates screen tearing and choppy frame rates for even more seamlessly smooth gameplay.
Super smooth visuals with AMD FreeSync
ASUS VP278QGL features Adaptive-Sync/FreeSync technology to eliminate screen tearing and choppy frame rates to give you seamless visuals and smooth gameplay. This gives you the upper hand in first person shooters, racing, real-time strategy and sports titles. (Adaptive-Sync/FreeSync works at fresh rates ranging from 48Hz to 75Hz)
ASUS-exclusive GamePlus Technology
When it comes to design, ASUS always has customers in mind – the ASUS VP278QGL features the ASUS exclusive GamePlus hotkey with Crosshair, Timer, FPS counter and Display Alignment functions to give you in-game enhancements that help you get more out of your game. This function is co-developed with input from pro gamers, allowing them to practice and improve their gaming skills.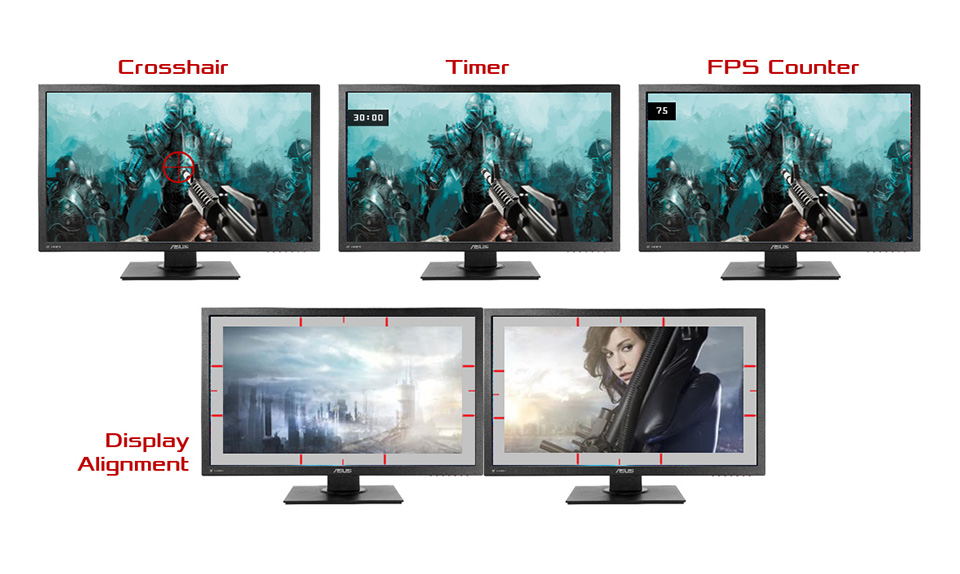 ASUS-exclusive SplendidPlus Technologies
We've raised the bar by incorporating some of our proprietary technologies into the ASUS VP278QGL to give you a truly vivid visual experience. The VP278QGL features the new SplendidPlus Video Intelligence Technology that optimizes videos and images by enhancing color brightness, contrast, and sharpness. SplendidPlus features two new modes – Reading and Darkroom – in addition to the Scenery, Standard, Theater, sRGB, and Night View modes. Low-blue Light and Flicker-free technologies also reduce the strain on your eyes after long periods of use.
Reading
Creating comfortable experience as if reading actual books by adjusting the monitor's color temperature and brightess levels, simulating paperback books.
Darkroom
Best choice for soft ambient light environment for visual pleasure.
Scenery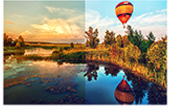 Increases the brightness range, introducing more contrast gradations and selectively tweaking color saturation for more lush landscapes.
Theater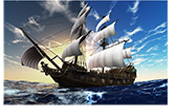 Enhances the contrast and color saturation of the image-delivering liverlier and more vivid visuals for greater immersion.
sRGB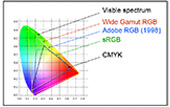 Provides the best performance for viewing graphics.
Game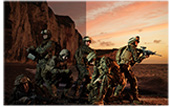 Brings out dark, hard-to-see areas while leaving well-lit portions untouched - allowing you to see opponents lurking in obscure comers.
Night View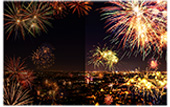 Intelligently raises Y-luminance to highlight poorly-lit details, capturing each scene's beauty in a crisp and vibrant fashion.
Standard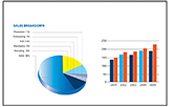 Delivers clear document viewing and web browsing experiences with optimized color and contrast.
VividPixel Technology for Best Picture Quality
ASUS VividPixel Technology helps enhance image outlines and reduce noise bars for crystal-clear and detail-oriented viewing.

Protect your eyes with ASUS Eye Care Technology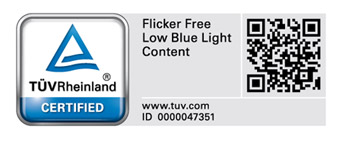 ASUS Blue Light Filter
The TÜV Rheinland-certified ASUS Blue Light Filter protects you from harmful blue light, and you can easily access its four different filter settings via a hotkey. VP278QGL has undergone stringent performance tests and has been certified by TÜV Rheinland laboratories, a global provider of technical, safety, and certification services, to be flicker-free and to emit low blue light levels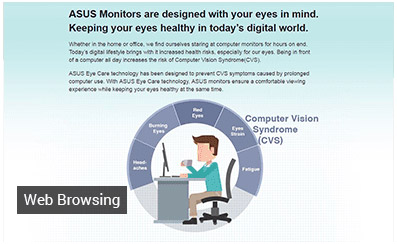 Level 1 is ideal for normal web browsing, and gives you excellent color reproduction for lifelike visuals, minimal color shift.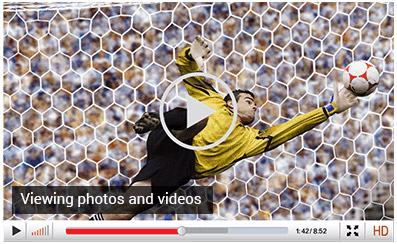 Level 2 is ideal when you're viewing photos and videos, giving you a perfect balance of high image quality.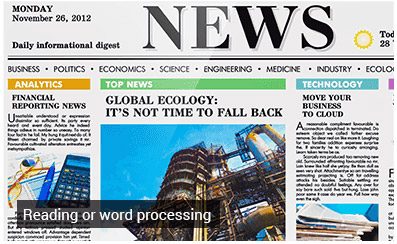 Level 3 gives you the look of real paper, making it ideal for long hours of reading or word processing.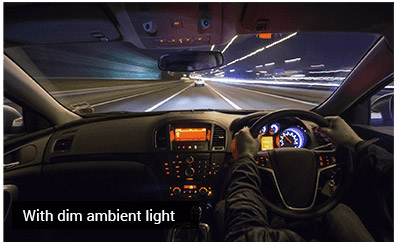 Level 4 id ideal for environments with dim ambient light.
Flicker-free Technology
It's time to say goodbye to those tired, strained eyes. VP278QGL features TÜV Rheinland-certified ASUS Flicker-Free technology to reduce flicker for a comfortable viewing experience. This technology helps minimize instances of eyestrain and other damaging ailments, especially when you spend long, countless hours in front of a display watching favorite videos.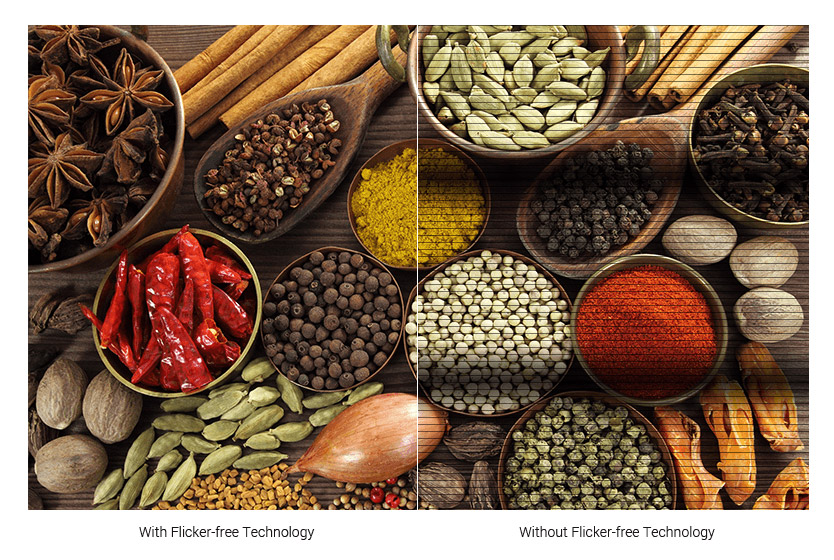 Space Saving and Cable Management
VP278QGL with MiniPC kit for those who need to mount mini PCs on the monitor, to make the desktop clutter-free and space saving. Cable management design can help you to organize various cables to keep your desk area tidy.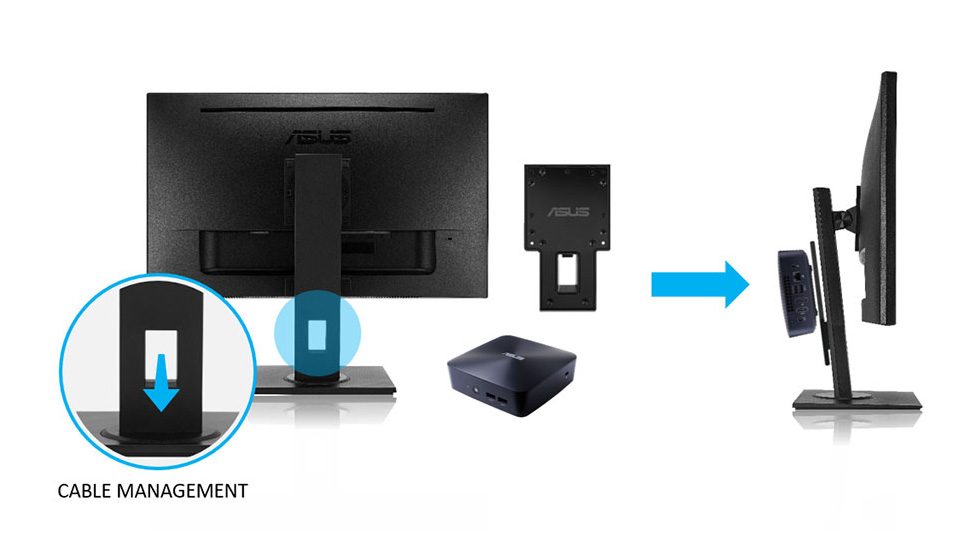 Ergonomic Design
With VP278QGL, a comfortable viewing position is always within reach thanks to ergonomically-designed stand with tilt, swivel, pivot, and height adjustments. Its onscreen menu even rotates automatically to display correctly when using the monitor in portrait orientation — handy when working with websites or longer documents.