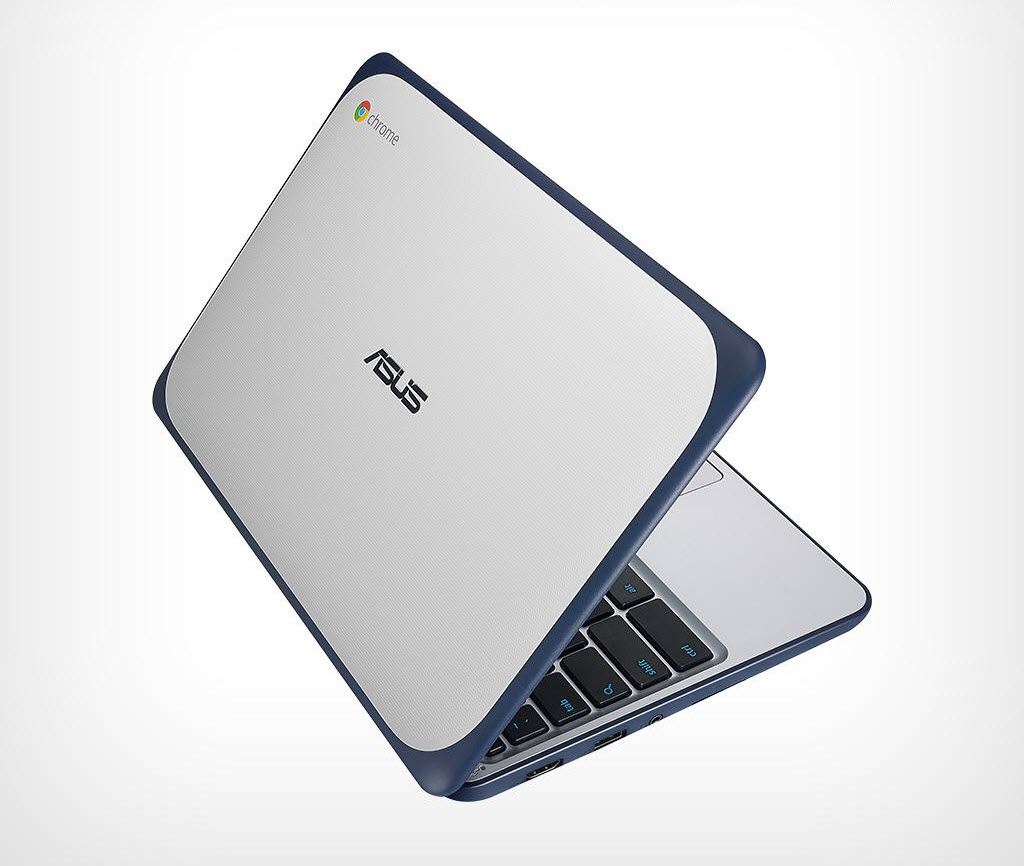 Reinforced Rubber Wrapped Edges
ASUS C202 Chromebook uses nano-molding technology on all four exterior edges and corners to ensure all critical components are secured and reduces the impact of any accident. Tough rubber bumper with reinforced rubber frame also protects against everyday bumps, knocks and drops2.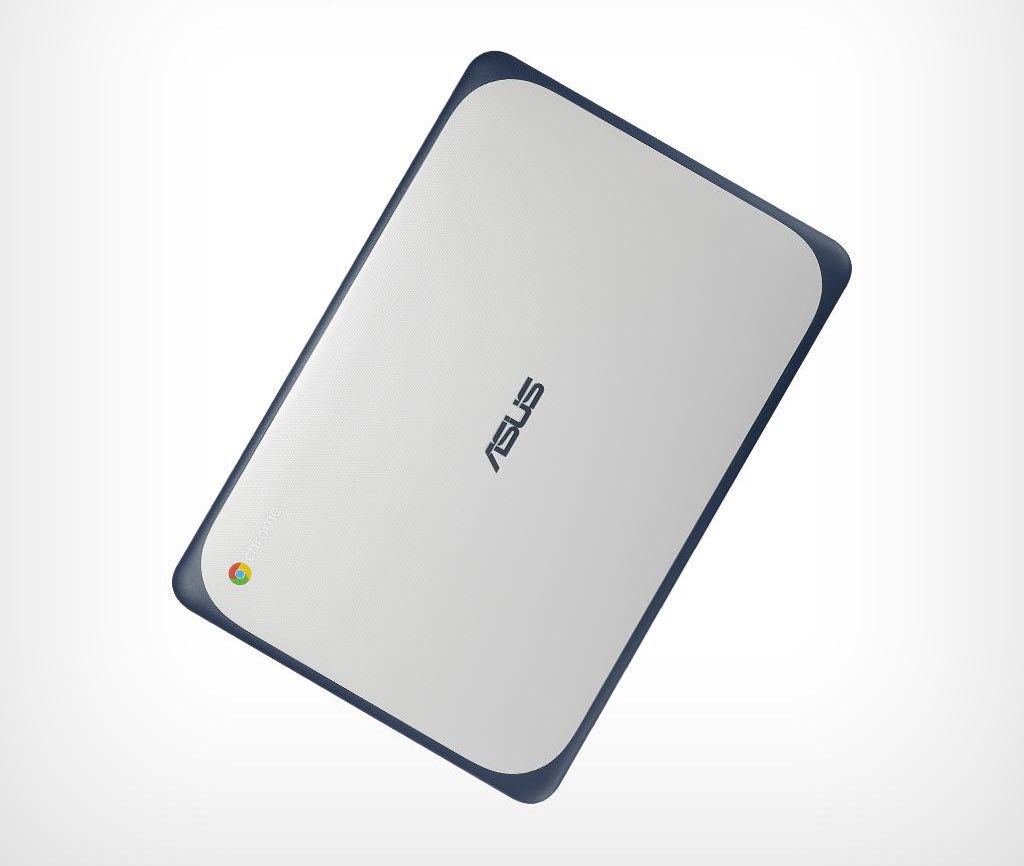 Best-In-Class Drop Test
Best-In-Class Drop Test from a drop height of 3.9 feet2 ensures function without disruption. Extreme twist force and high-pressure testing ensure that it can withstand physical stress when used frequently over long periods of time. Various shock trials and multiple frequency vibration testing, ensure the solid and sturdy construction of the Chromebook.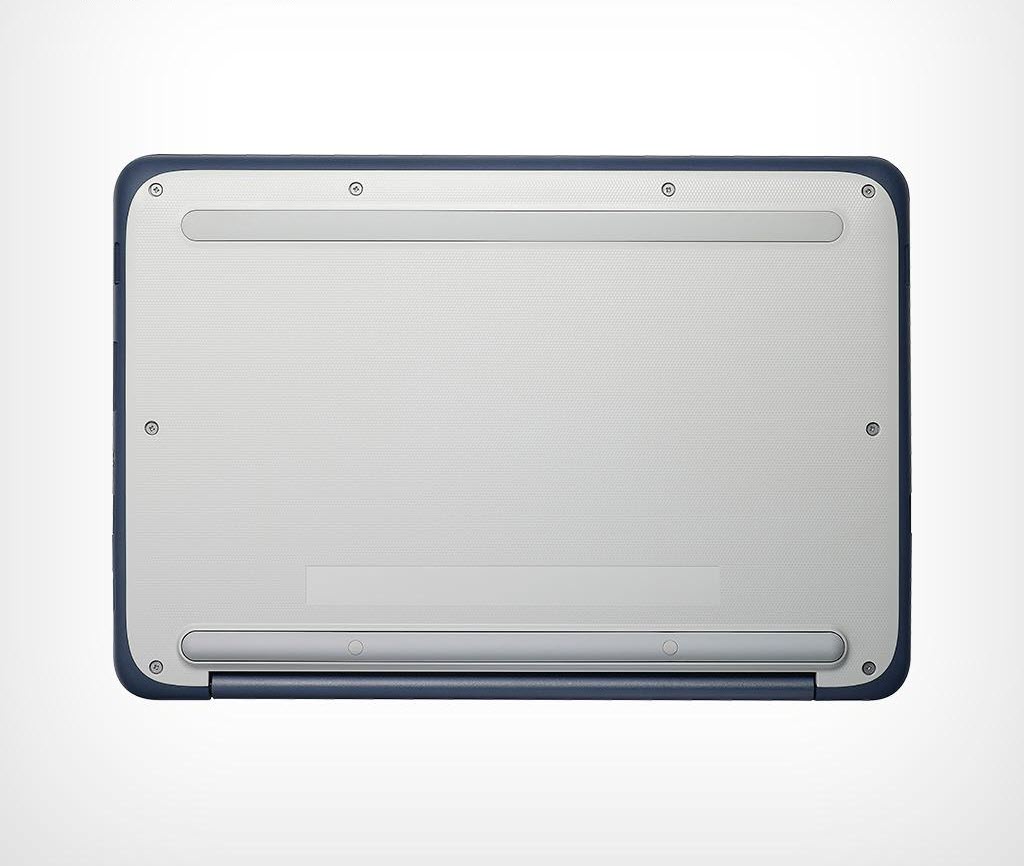 Easy Grip Design
Light weight at 2.65 pounds with two strategically placed grips provides better holding traction to reduce slipping incidents.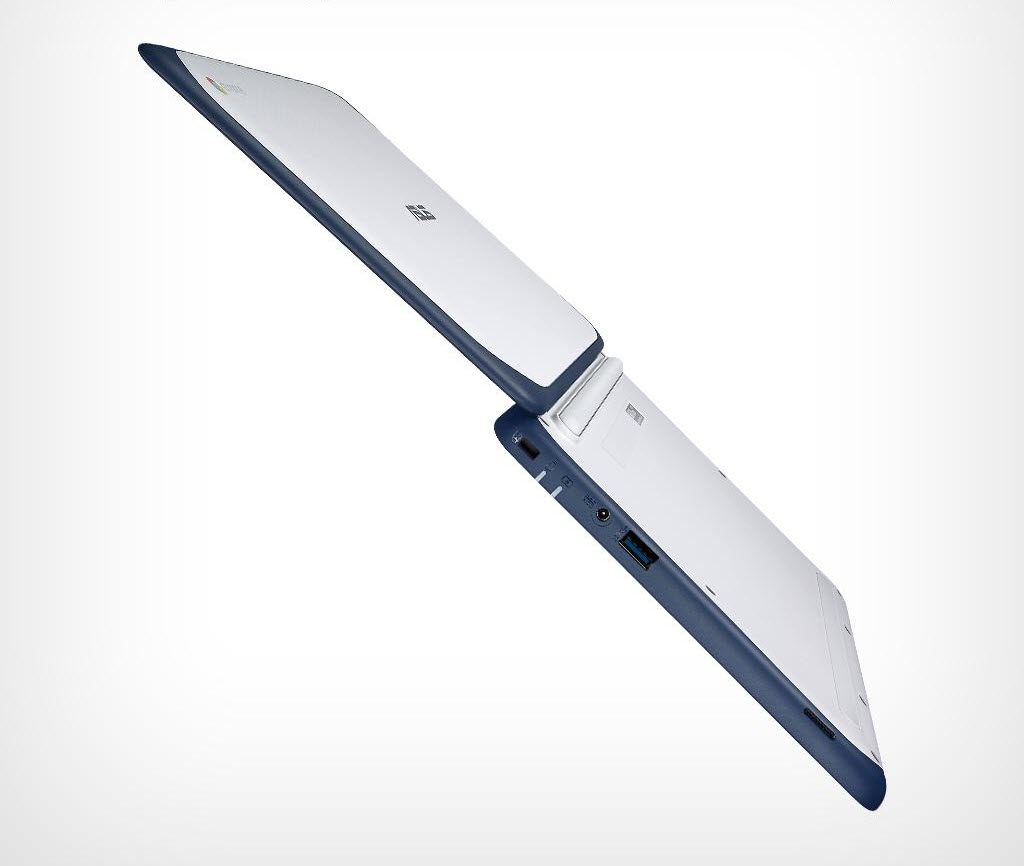 180-degree Hinge
180-degree hinge allows for a fully open Chromebook which is ideal for easy viewing, especially for group study or discussion sessions.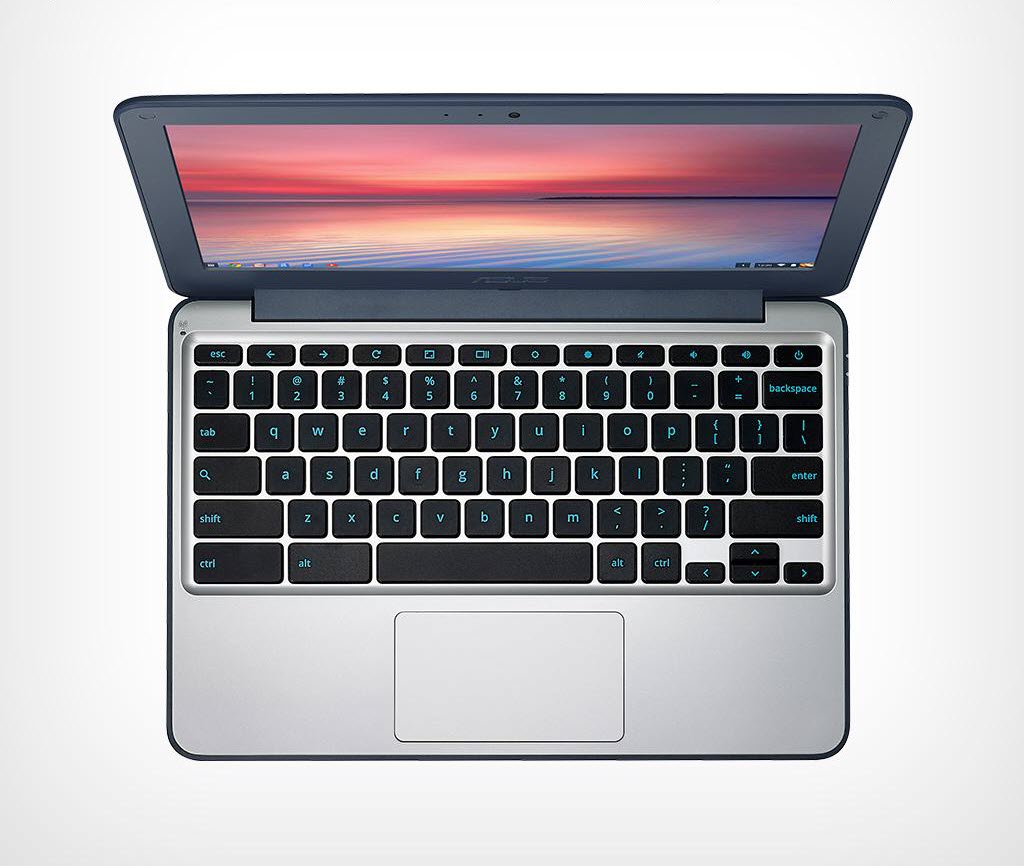 Spill-resistant Keyboard
Spill-resistant and children friendly keyboard provides both an accident proof typing3 area and a child specific keyboard with features like the 15% larger character-printed keys and 2 millimeter (compared to the standard 3 millimeter) key travel for easy typing and accuracy.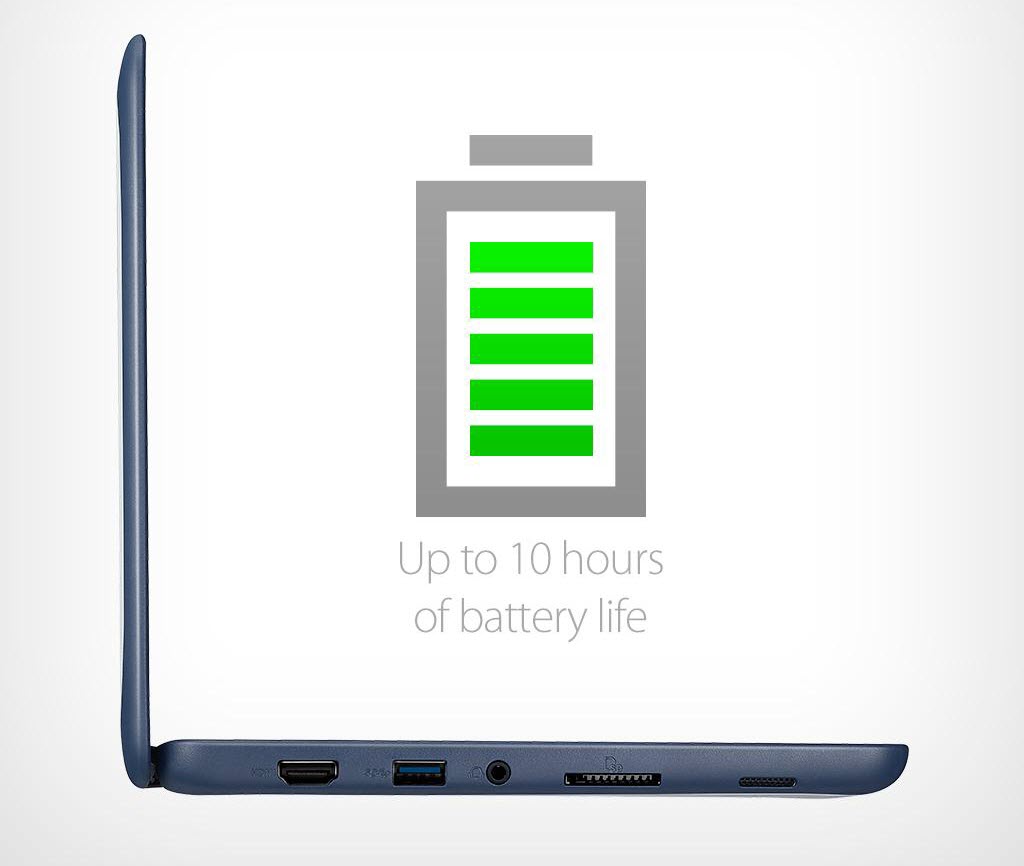 Designed for Seamless Learning
With up to 10 hours of battery life1, the ASUS Chromebook C202 is capable of handling your all-day computing needs so now you can work on the C202 Chromebook all day while out and about or on the move.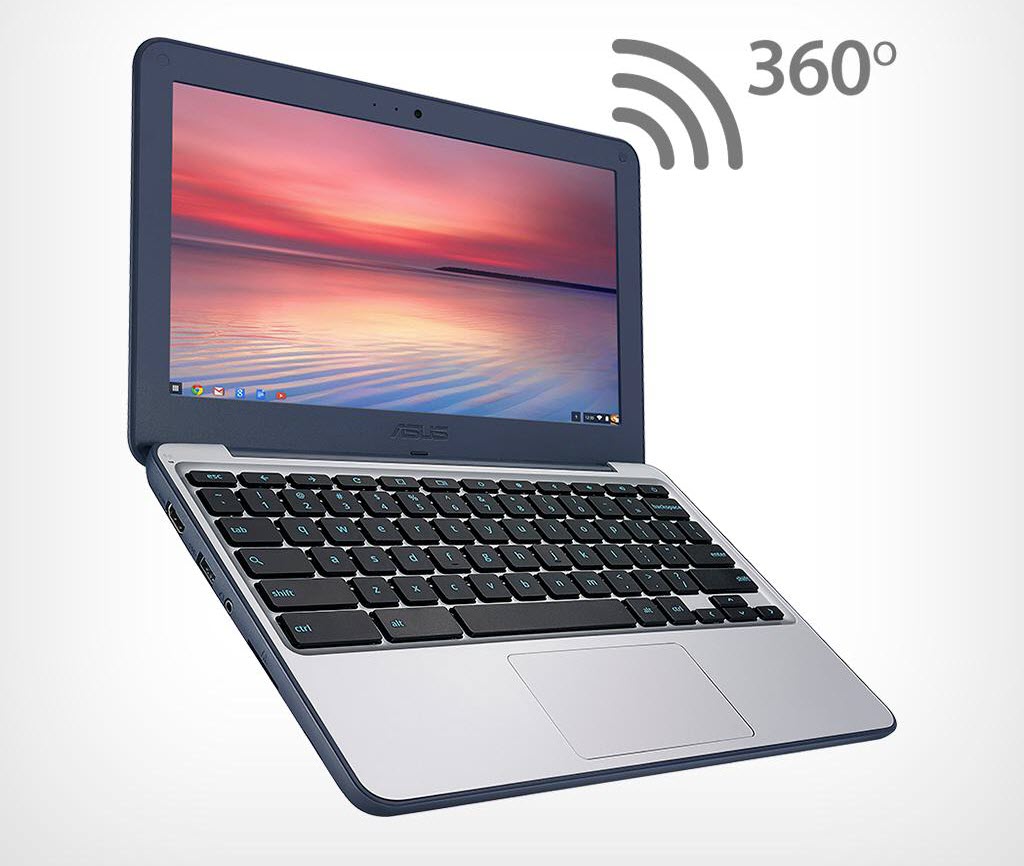 Stay Connected While On-the-Go
The ASUS Chromebook C202 uses a 360 degree Wi-Fi antenna featuring 802.11a/b/g/n Wi-Fi which provides strong reception to minimize poor signal connection while you are on-the-go. With a built-in HDMI, USB ports, and a SD card reader, ASUS Chromebook C202 makes data transferring and sharing easy and fast. The HDMI port allows you to connect with a larger external display or TV so you can share presentations or stream movies with family and friends.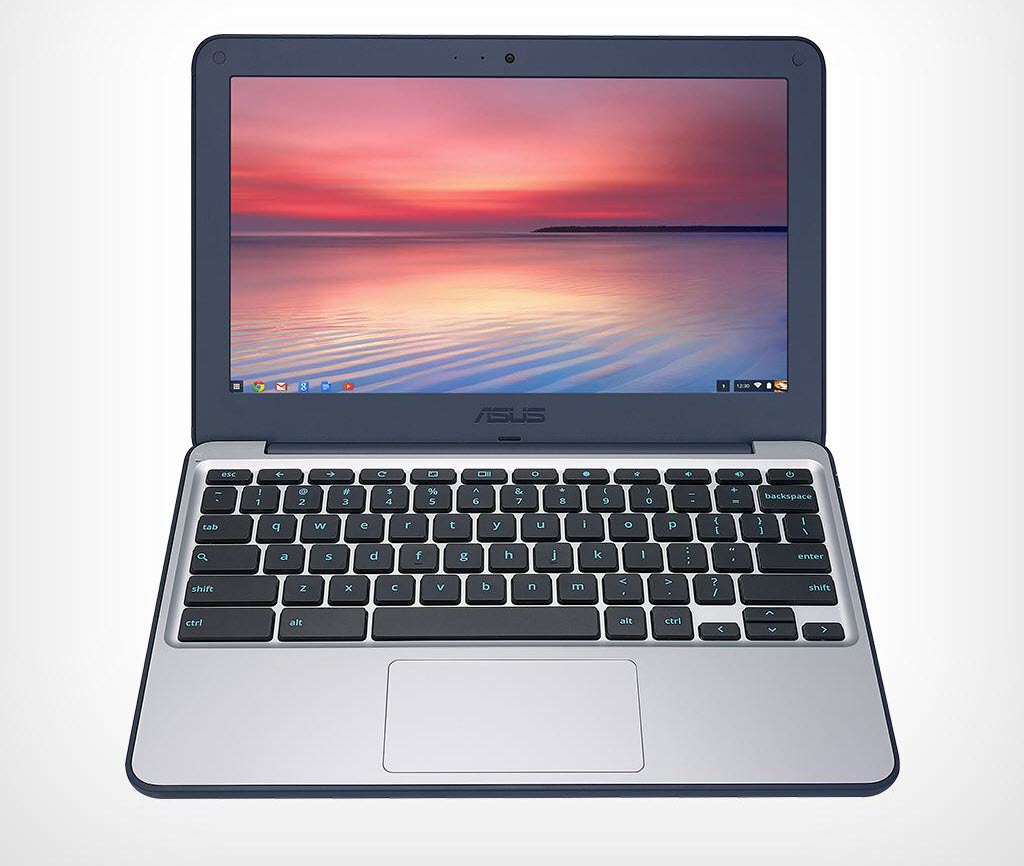 High-Quality HD Anti-Glare Display
The Asus C202 comes with an impressive 11.6-inch HD anti-glare display with wide viewing angle that will enhance your Chrome OS experience for either work or play. Movies and pictures look flawless on the 1366 by 768 HD anti-glare display which also has a glossy finish to make image clarity more vivid and makes your media come to life wherever you go, even under the sun.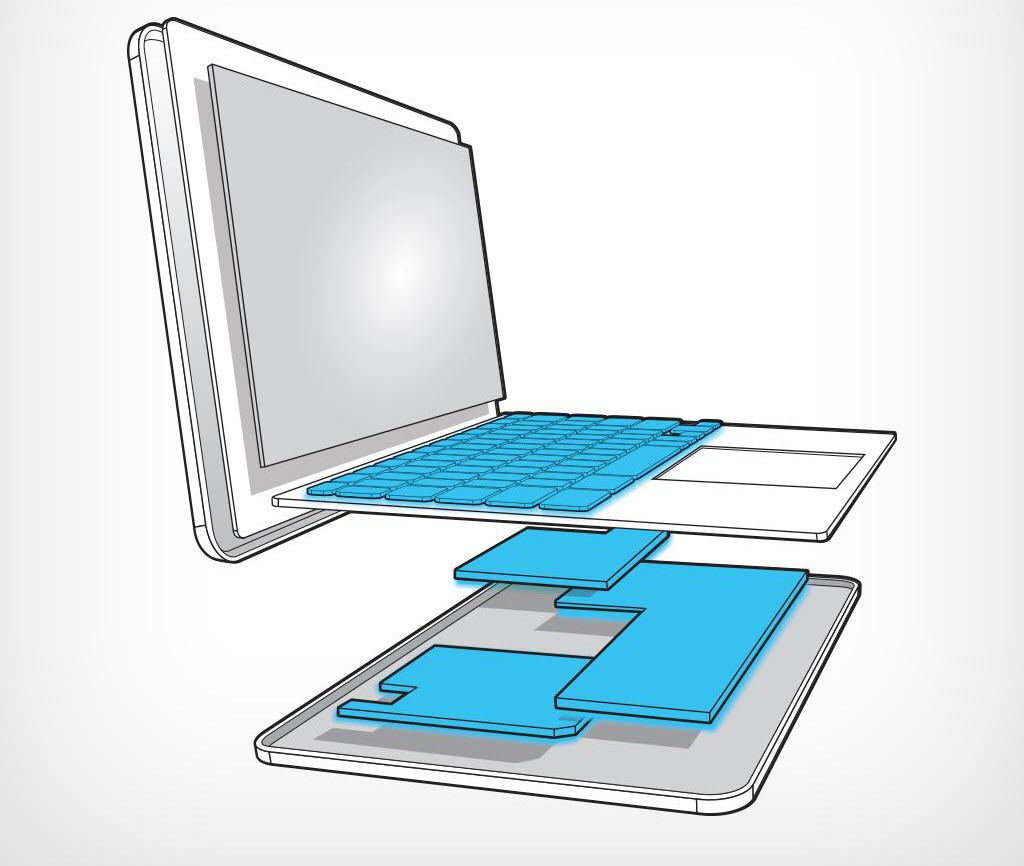 Less Downtime, More Learning Time
We understand accidents do happen sometimes, so we made the teardown and replacement of key components in the ASUS C202 Chromebook easy.
Notes:
1. Battery life may vary depending on usage type and conditions. 10 hours was determined by looping local video playback at higher than 80 nits and the default display brightness level.
2. Based on ASUS's internal testing, of Chromebooks with rubberized durability features, including rubber frames and bumpers that pass a 3.9 feet drop test and keyboards that pass a 66 cubic centimeters spill-resistance test.
3. Based on ASUS's internal testing, of Chromebooks with rubberized durability features, including rubber frames and bumpers that pass a 3.9 feet drop test and keyboards that pass a 66 cubic centimeters spill-resistance test