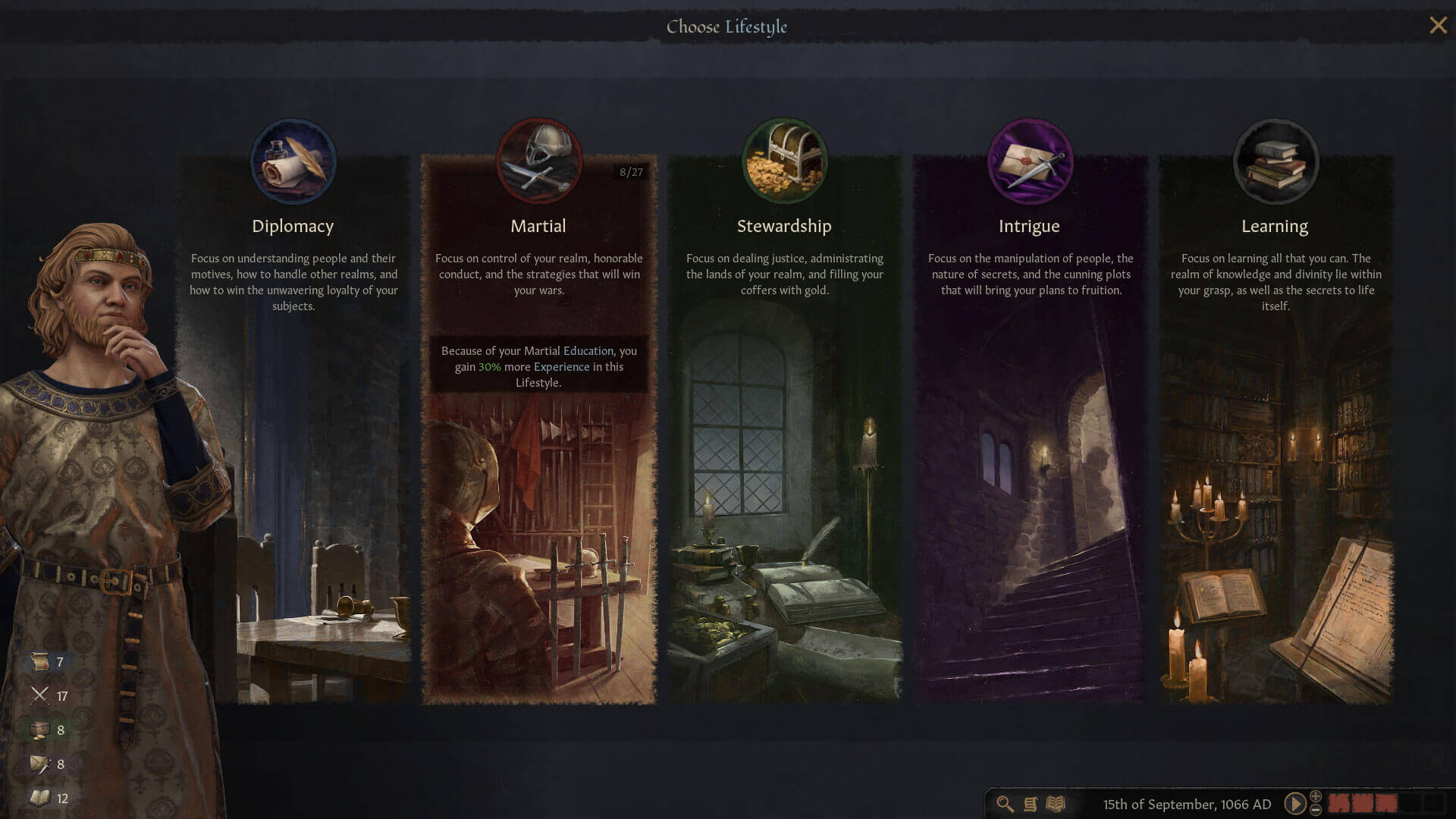 Shape Your Dynasty
Guide unique characters through history, choosing lifestyles best suited to their personalities and your ambitions.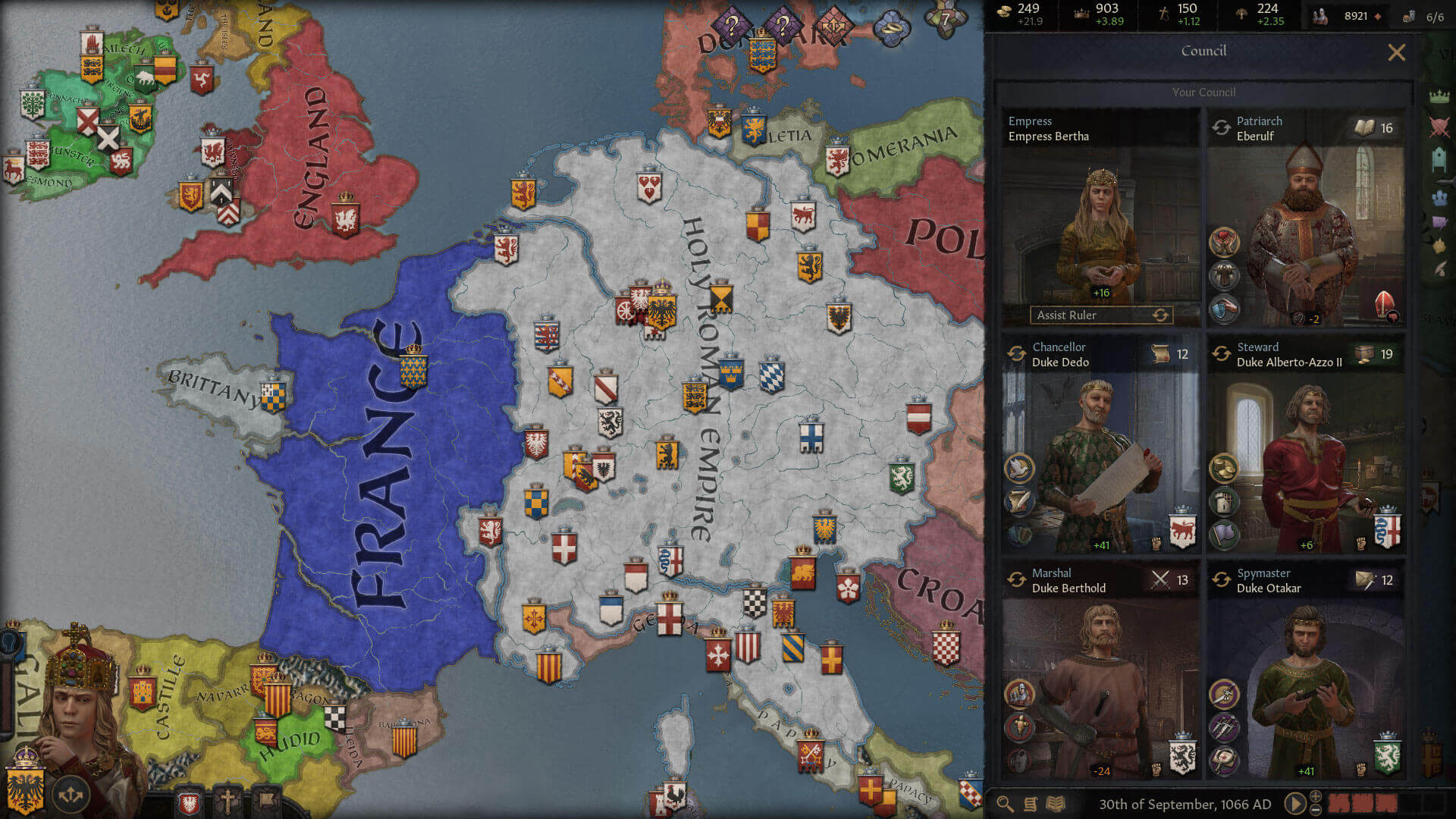 Rewrite Medieval History
Dynasties will change and adapt to changes in family and politics, swimming in a rich world of religious faith and royal pageantry.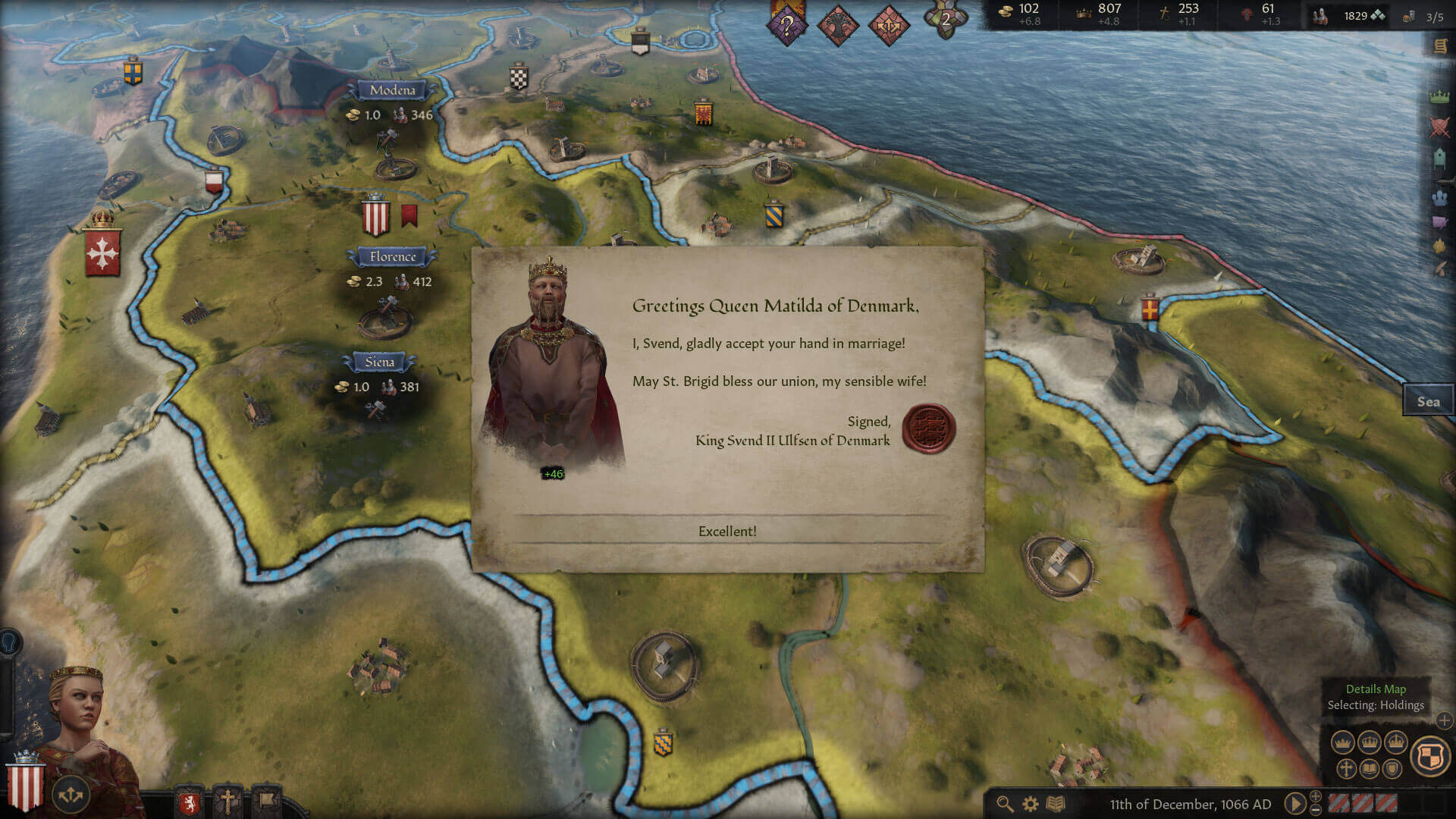 Experience High Drama
Live stories of romance, bravery, duplicity and greed in a richly detailed medieval sandbox.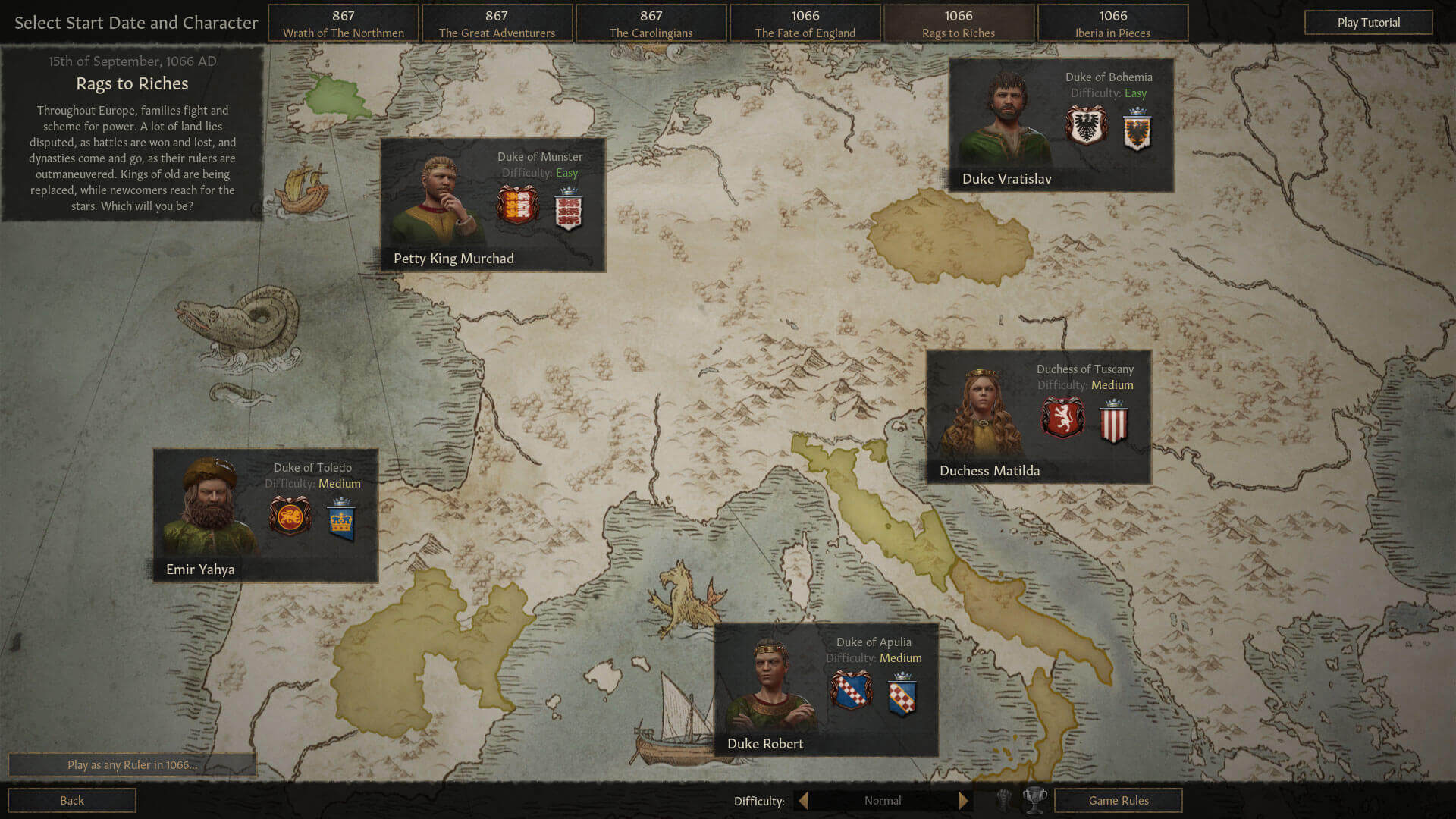 Choose Your Setting
Start as Holy Roman Emperor, a Viking king, a Byzantine noble, an Arab caliph or any of thousands of other possibilities.
Saints and Sinners
Defend your faith against heretics and non-believers, or establish your own splinter religion.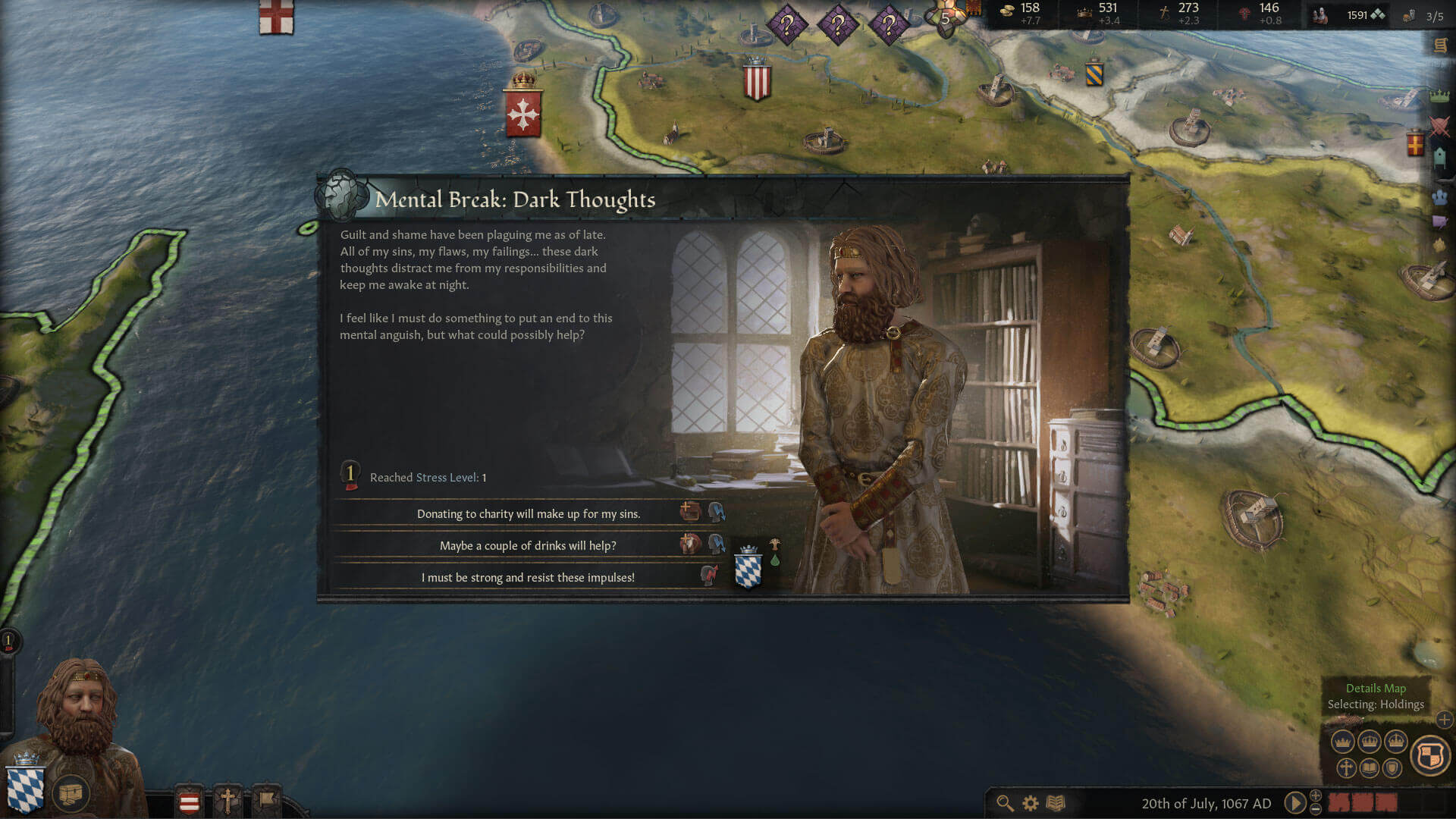 Hundreds of Events
Educate your children, dodge fiendish plots, seek out new wisdom, embark on sacred pilgrimages, and much more.
Crusader Kings III: Royal Edition
Main Game
Expansion Pass:
- Fashion of the Abbasid Court (Available day 1)
- First Flavor Pack
- First Major Expansion
- Second Flavor Pack