Wireless Dual-Mode Ergonomic Keyboard
PERIBOARD-612 is a wireless dual-mode keyboard with an ergonomic 3-D split key design. You can switch between default 2.4GHz and Bluetooth 4.0 connection, and also between Windows and Mac layout with additional switchable Mac keys.
The Split key design and the integrated palm rest conforms to your natural arm and hand position, reducing the pressure on the median nerve and forearm tension that causes carpal tunnel syndrome.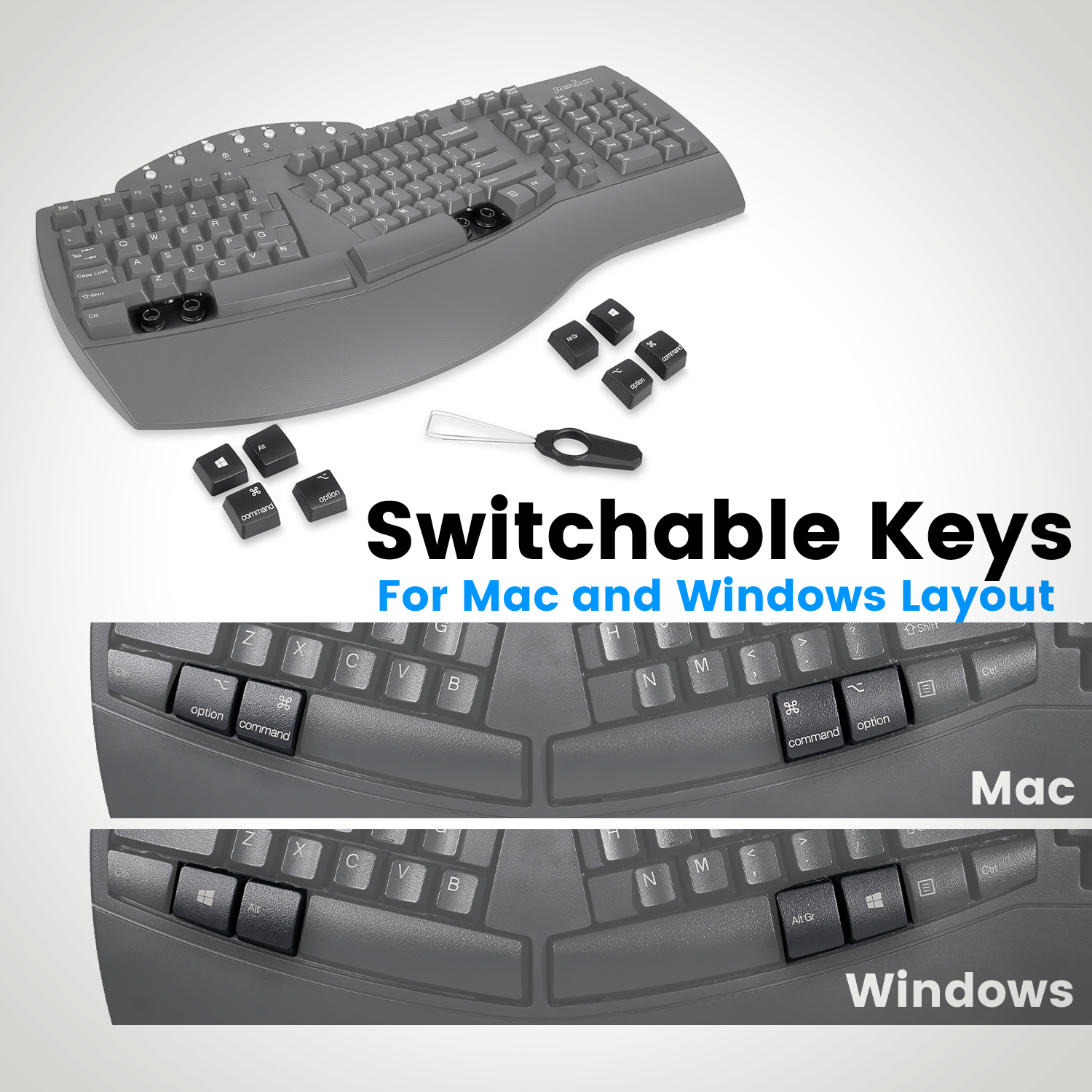 Switchable Keys for Mac and Windows
Equipped with 4 additional switchable Windows keys and the key puller in the packaging, to adjust the layout outlook between Mac and Windows.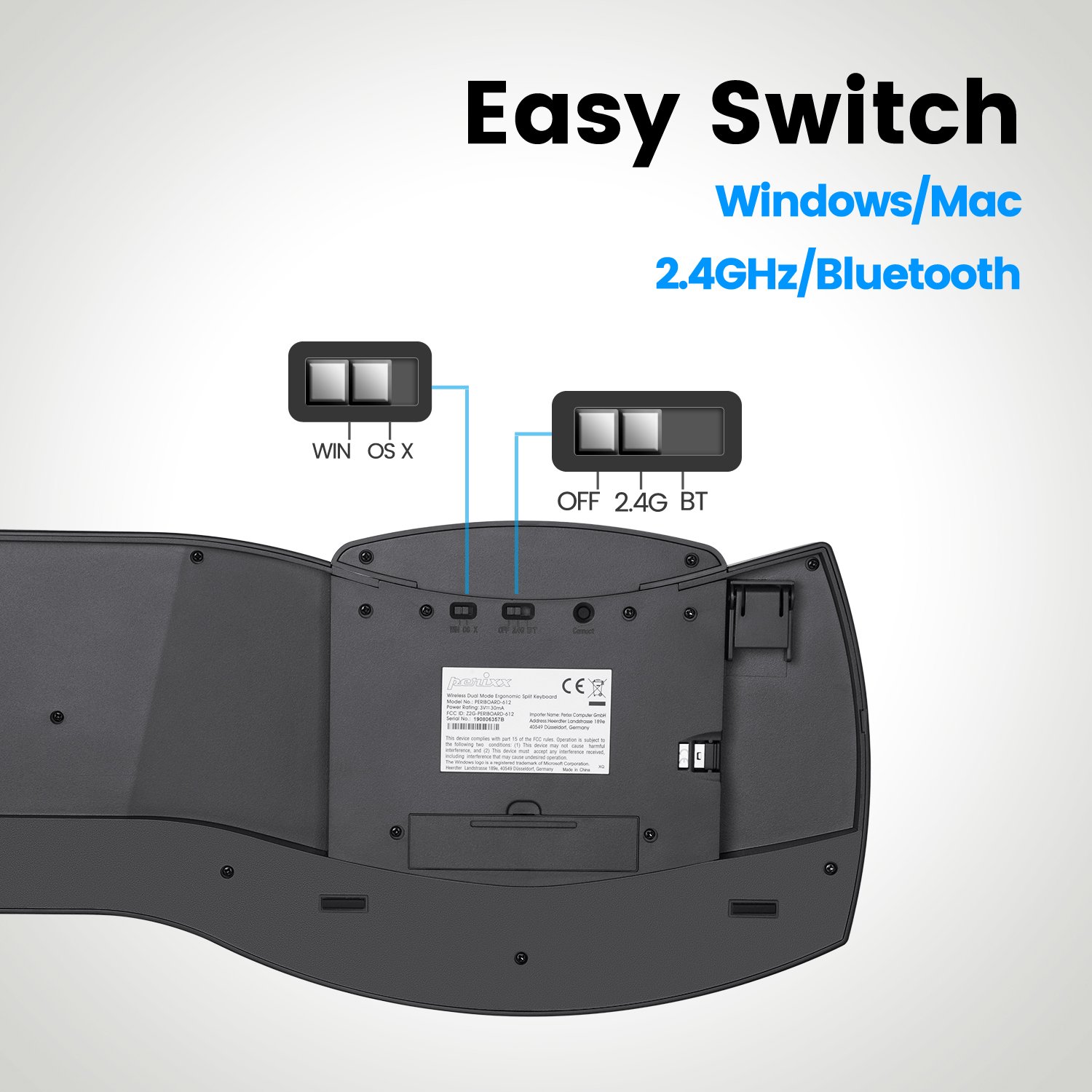 Dual Operating System: macOS X and Windows
PERIBOARD-612 is compatible with devices running macOS X (default setting) and Windows operating system. To change the operating system, you can easily change the switch at the back of the keyboard. System requirements: Windows 10 and macOS X 10.10 and above.
Comfortable Typing Experience
The key-mechanism is designed to require a lower activation force while still managing to provide full travel distance. This provides a comfortable typing experience and at the same time, the height of the keys provides a tactile and responsive typing feeling.