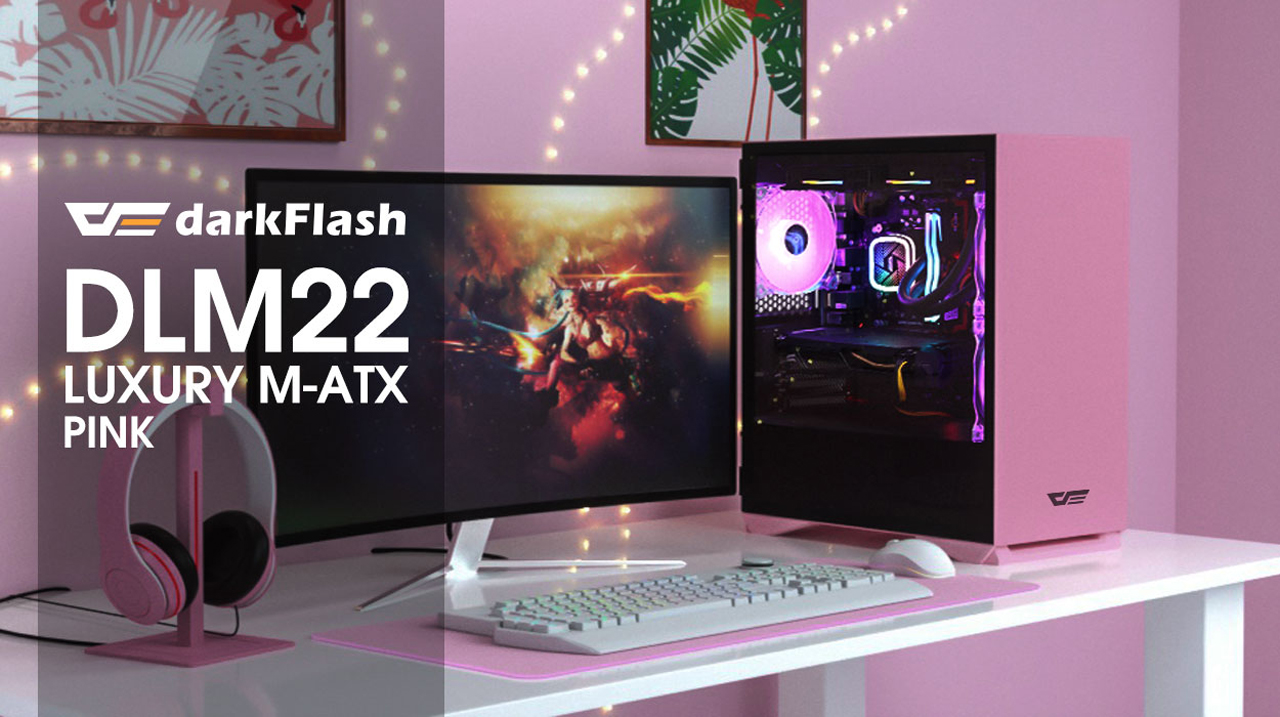 DOOR OPEING DESIGN
Door opening side panel with magnetic design, it is easy to disassemble and tool free.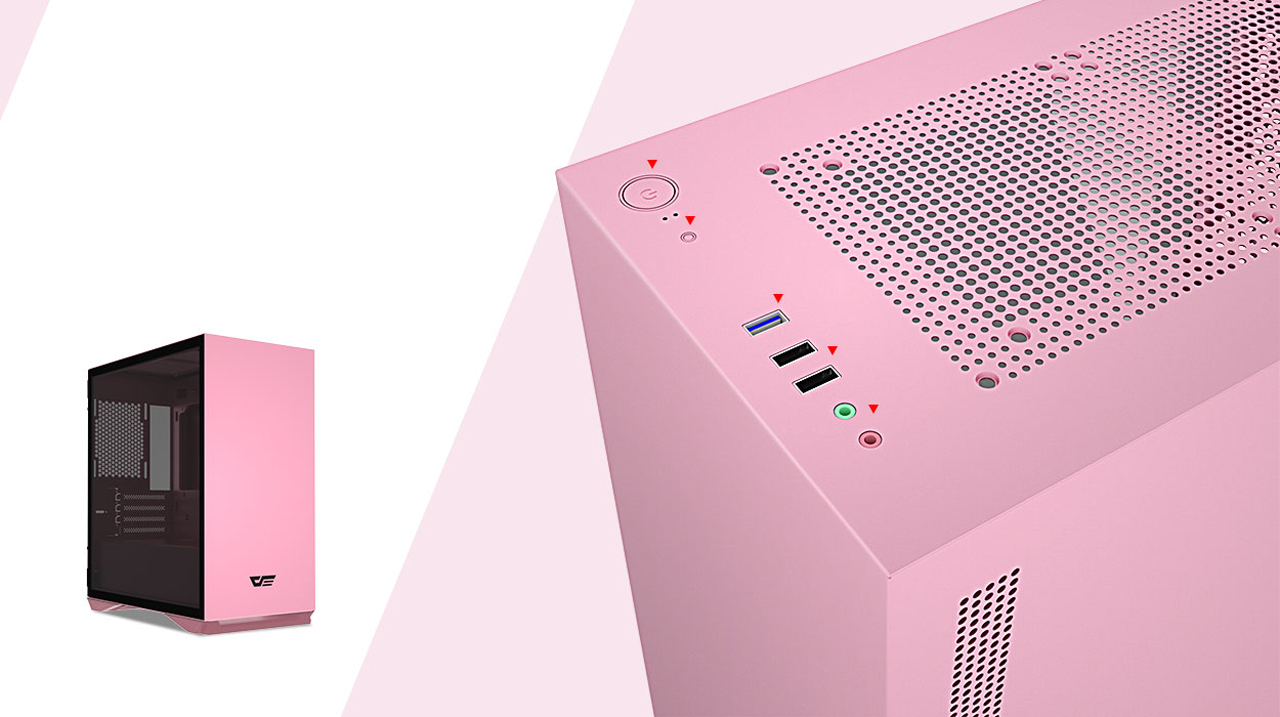 USB3.0 READY
The case equipped with a USB3.0 on the top, It provides high transmission speed of the date.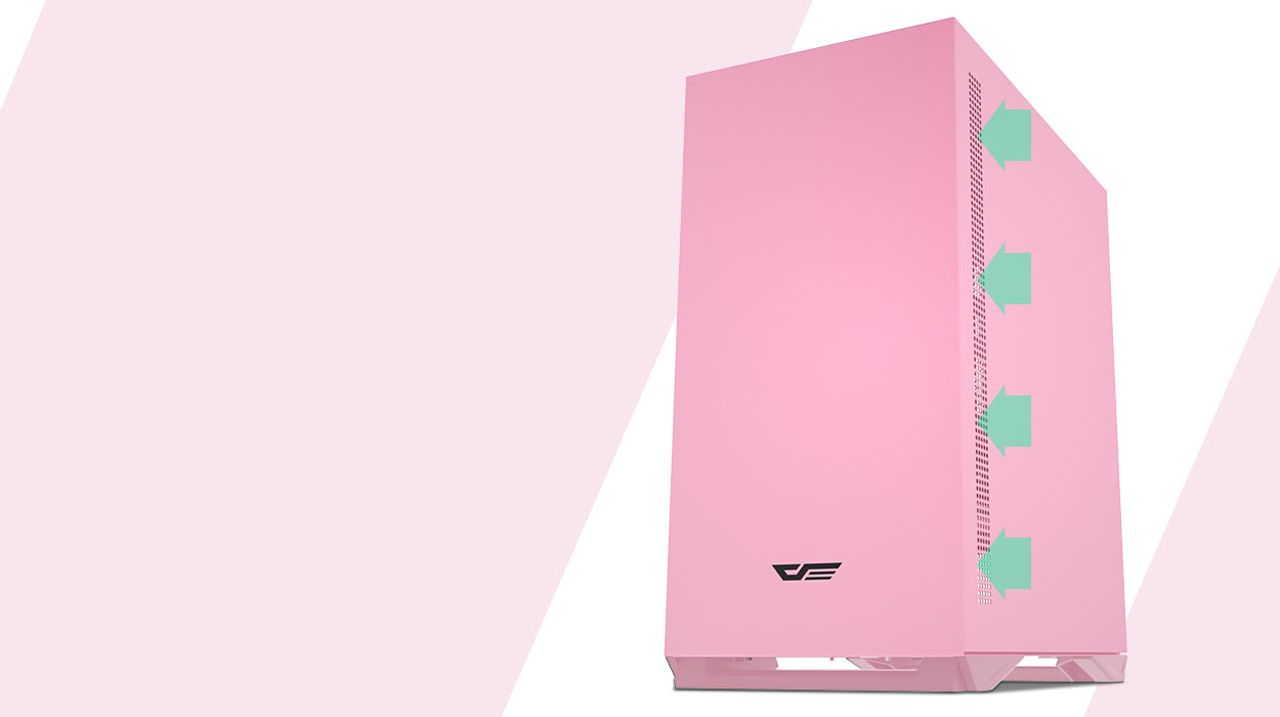 FINE VENTILATION PERFORMANCE
It with a air inlet path on the side of the case, to provide better heat dissipation performance.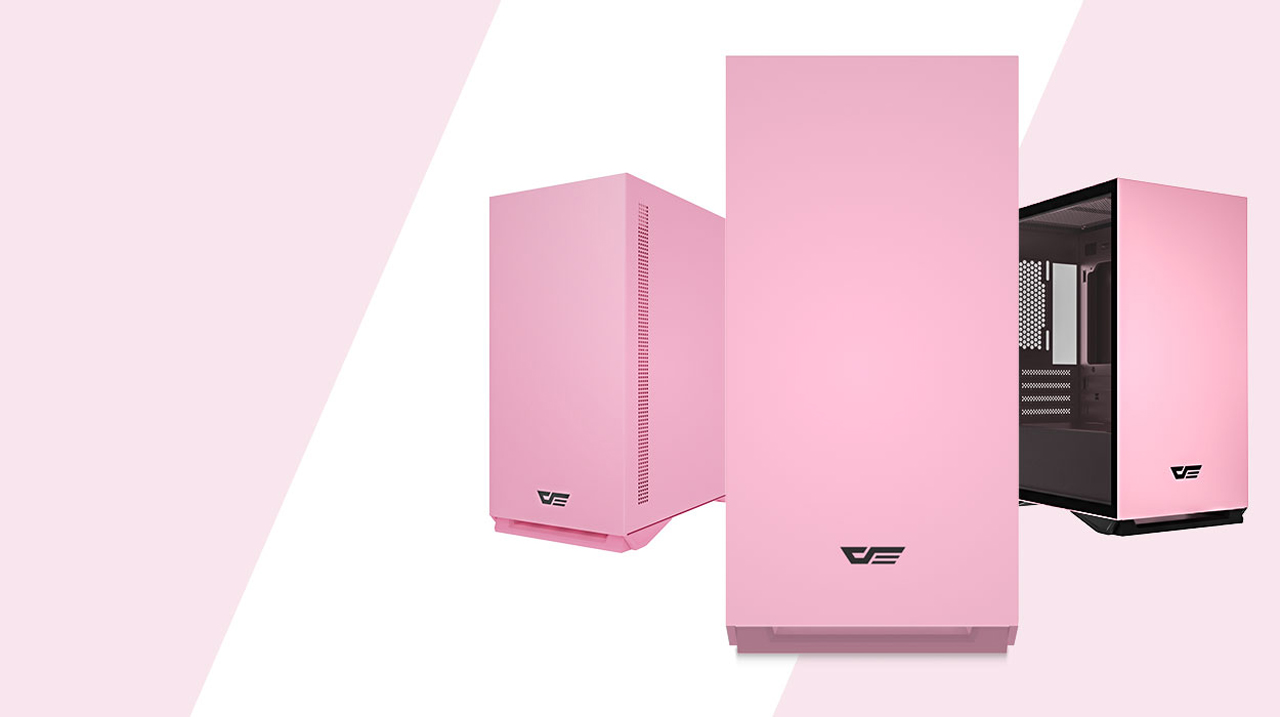 MINIMALIST DESIGN
Solid colors make the case look cleaner. Painted with a pink color. It makes the case looks sweet and attractive. It is a perfect gift for your friends and family. It is not only a computer case but also a nice home decoration.
Liquid Cooling Capable
With room for 240mm water cooler on the top front to enhance cooling performance.