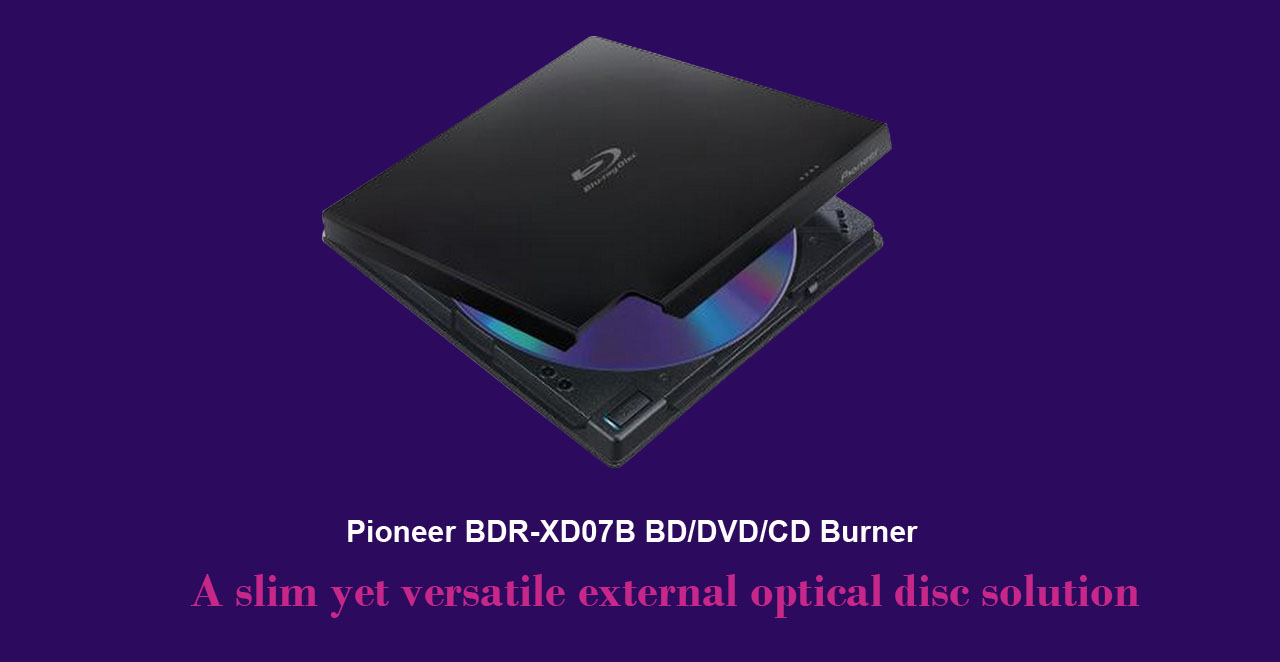 Today's ultra slim premium laptops deserve a matching optical disc solution. The Pioneer BDR-XD07B is a choice second to none. It reads and writes BD/DVD/CD fast, and supports M-DISC and BDXL. When user plays back CD or DVD with obscured area, scratches or fingerprints, it will reread or skip to continue if reread can't be performed.

Long-term data protection with M-DISC Support
Support reading and writing M-DISC (DVD, BD: SL25GB/DL50GB/TL100GB) introduced by Millenniata, Inc.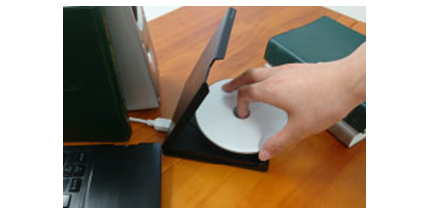 Compact, well-balanced body
Clamshell type that enables the easy takein and takeout of a disc in a narrow place. 230g super lightweight and 133×133mm CD size compact body.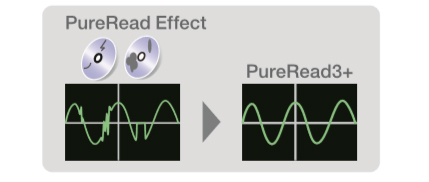 "PureRead 3+" that faithfully reads audio CDs
Scratches and fingerprints on your CDs can cause them to skip. A drive normally makes a calculated guess at the unreadable data and attempts to correct this to match the original music. However, this is not 100% accurate. PureRead3+, when enabled, makes the drive reread the obscured data to extract the original music as accurately as possible.

Store more data
Up to 156% more data storage capacity than a 50GB Dual Layer Blu-ray Disc. The BDXL format supports BDXL Blu-ray media (including 128GB Quadruple Layer (QL)1 and 100GB Triple Layer (TL)1 Blu-ray Disc).
Faster burning
Up to 16x2 writing on BD-R single-layer discs, 14x on BD-R DL discs, and 8x writing on BD-R triple-layer discs.

An eco-friendly drive
Smaller packaging—saves resources and fuel for transportation. Reduced power consumption on external USB drives which allows for eco-friendly USB bus-powered drives.

Smooth movie playback
Scratches, fingerprints and other abnormalities on the surface of a disc can sometimes cause Blu-ray and DVD movie playback to stop. When a PowerRead enabled drive is not able to read through obstructed areas of a disc, it will attempt to move forward quickly to the next available data point, resulting in smoother Blu-ray and DVD movie playback3.

A smarter drive
Pioneer drives with Auto Quiet mode, monitor how they are being used and adjust their speed automatically—high speed for data transfer, and low speed for music or movie playback.
Wide blank media support
Pioneer strives to have best-in-class performance over a wide range of media—our drives achieve this for a large variety of BD and DVD media. Refer to the drive's media support list for all supported media and the write speed that can be achieved.
Notes:
* Picture is only for demonstration. Disc is not included. Sold separately.
1. Triple and quadruple layer BDXL discs can only be used in BDXL drives.
2. 16x BD-R write speed achieved using certain media. Refer to the "Supported media list".
3. PowerRead is not guaranteed to work with all disc conditions or under all PC environments.