F-LUX PLATFORM- ANTEC'S ORIGINAL COOLING SOLUTION
What is the F-LUX Platform?
The definition of F-LUX is Flow Luxury.
The F-LUX Platform is a new industry-leading and highly efficient design by Antec featuring an advanced case structure for excellent airflow with 5x 120mm fans included. A core element of the design ethos was to enhance GPU cooling performance.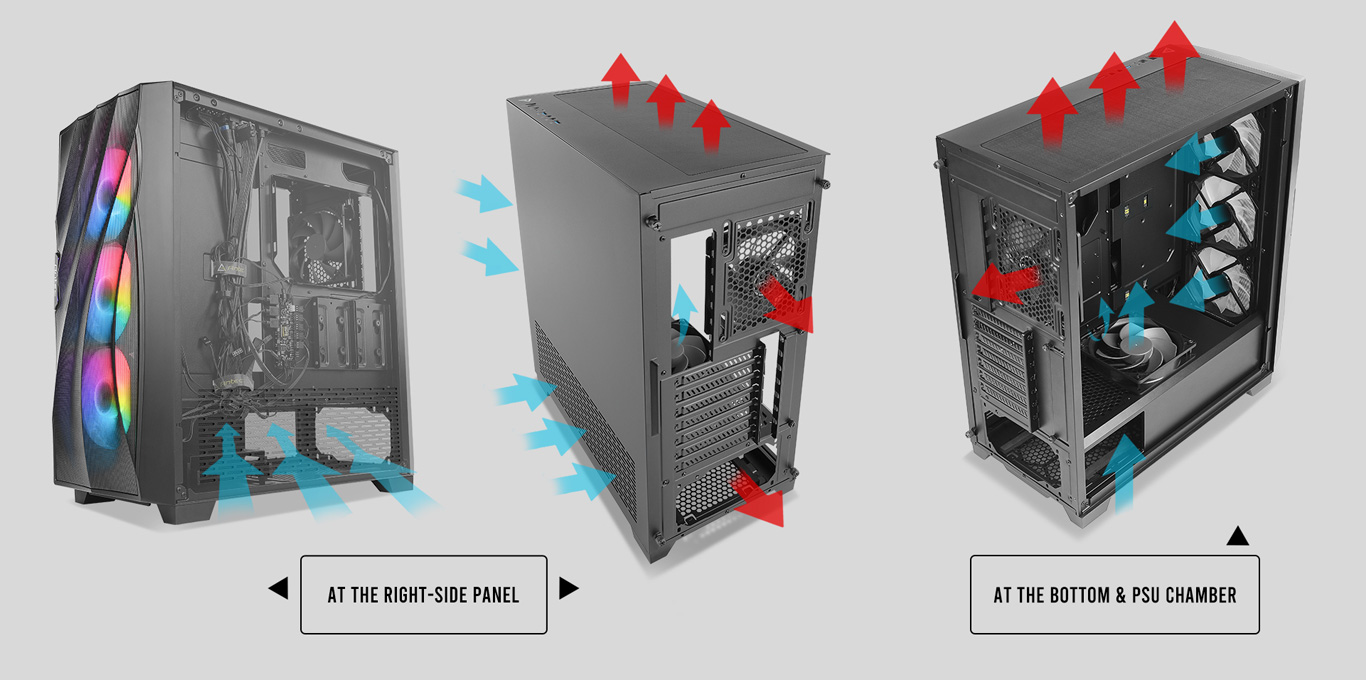 The F-LUX Platform will provide massive airflow when the GPU is functioning, enhancing heat dissipation and gaming performance.
F-LUX PLATFORM – ANTEC'S ORIGINAL COOLING SOLUTION
5x 120mm Fans Included