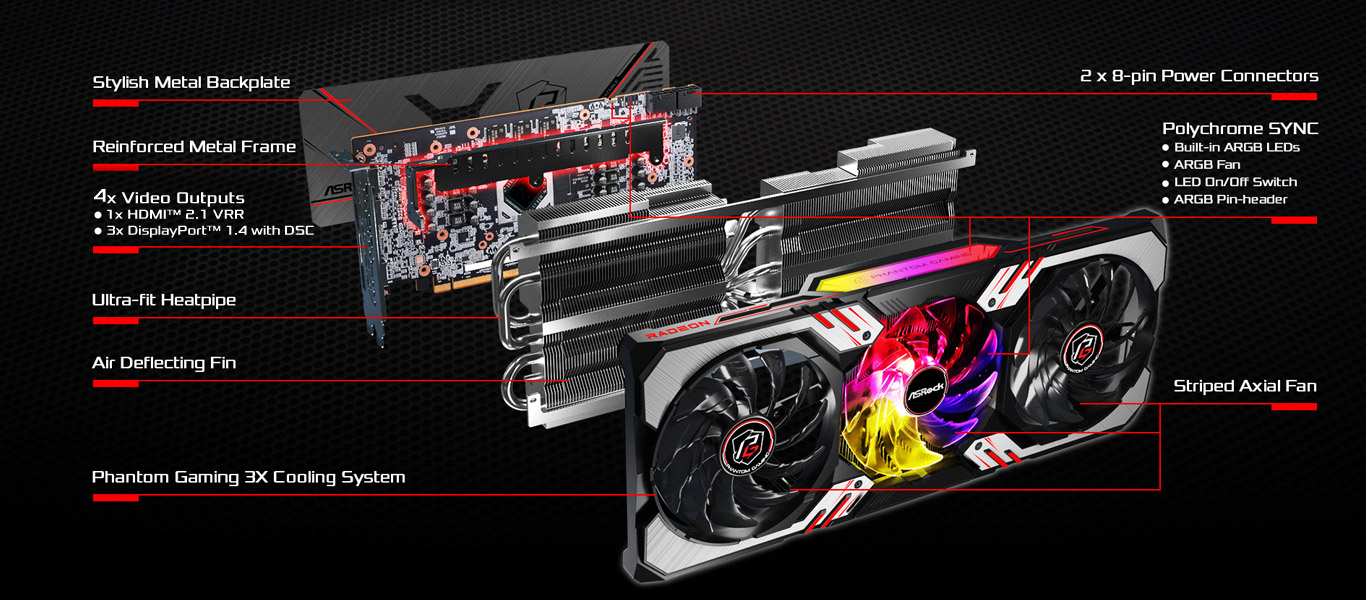 OC Edition
Great Performance
Delivers greater performance than reference cards based on solid hardware design.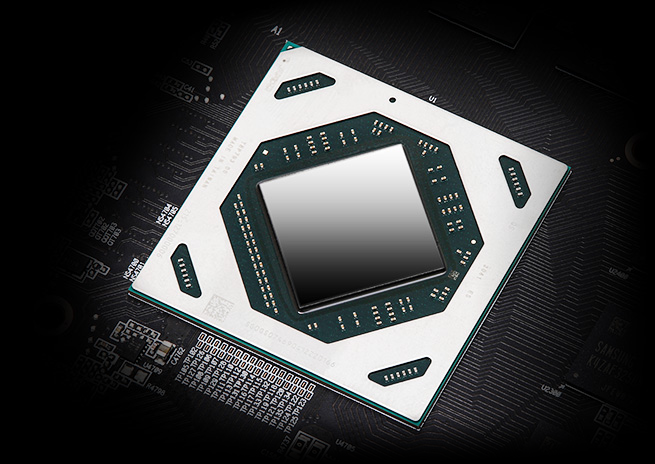 Phantom Gaming 3X Cooling System
For Cool and Silent
Crafted for the best balance between thermal efficiency and silence through improvement in all details.
Striped Axial Fan
Designed for Enhanced Airflow
ASRock's custom Striped Axial Fan delivers enhanced airflow to optimize cooling from not only the striped structure on each fan blade, but also the polished surface on the bottom side.
Air Deflecting Fin
Guide Airflow through Regularly & Quickly
Guide airflow more regularly and quickly to enhance cooling efficiency via the V-shaped cuttings and the V-shaped air vents.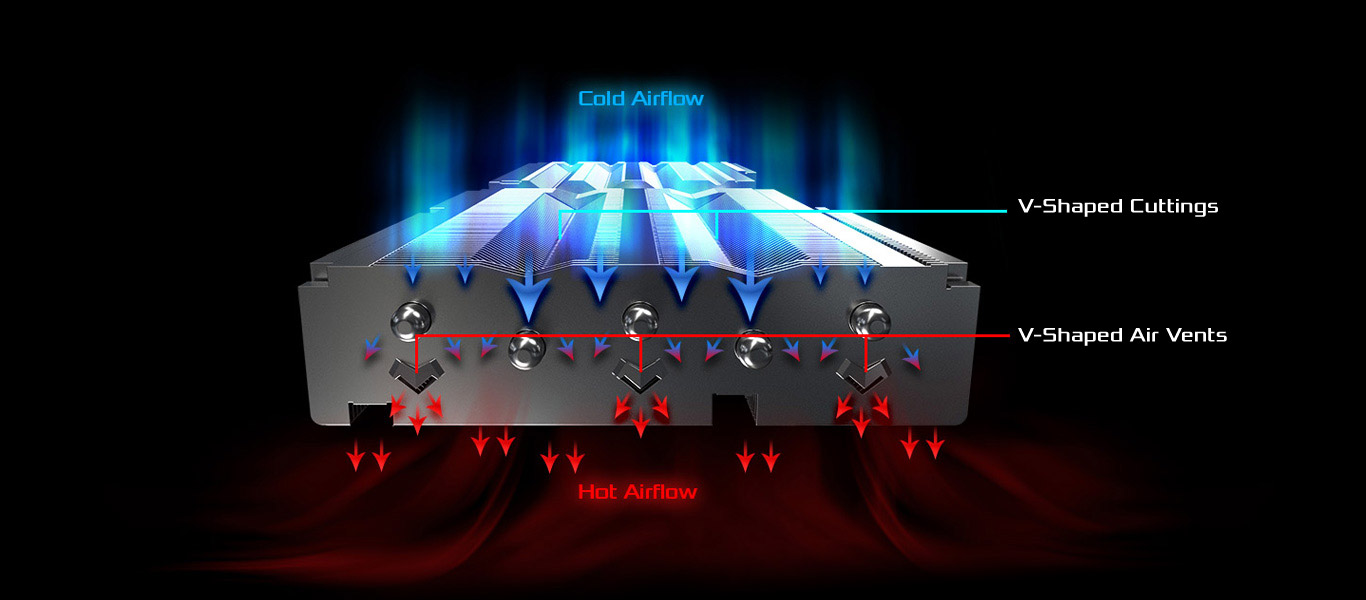 Ultra-fit Heatpipe
Consolidated to Maximize Contact
The heatpipes are consolidated to maximize contact with each other and the GPU baseplate for optimized heat dissipation.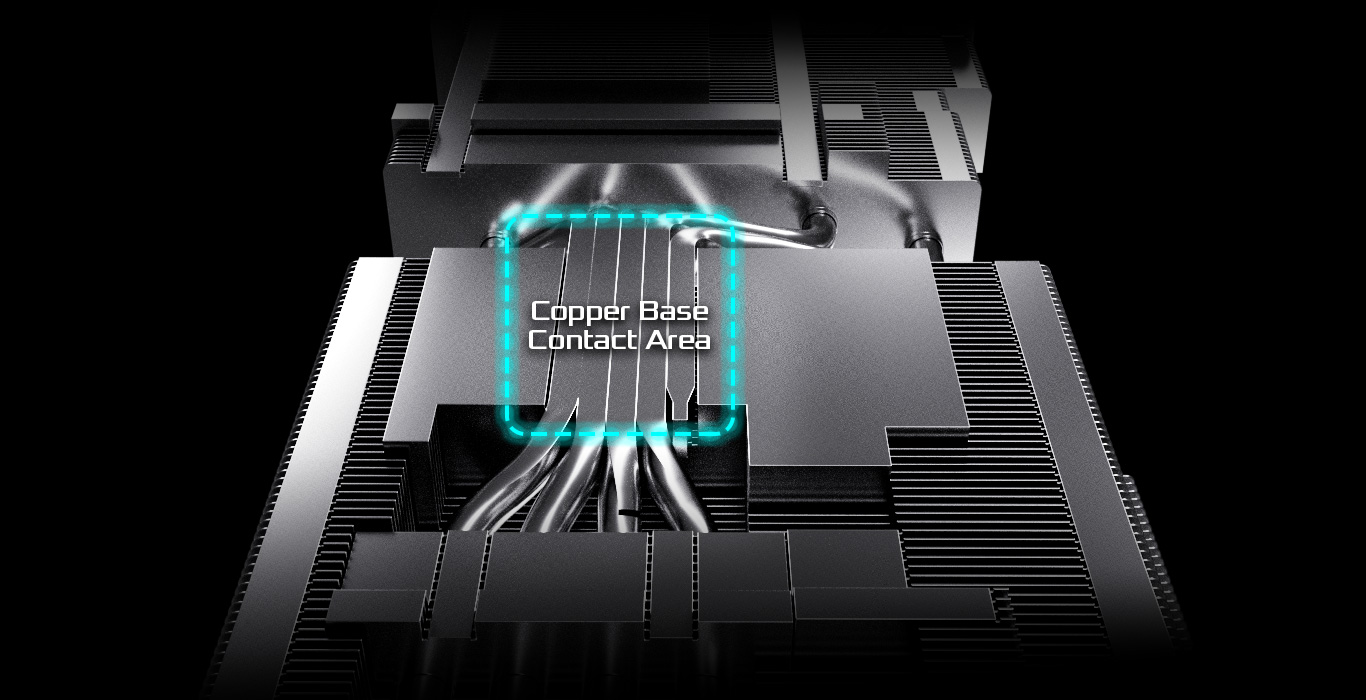 Nickel-Plated Copper Base
Maximized GPU Contact Area
With a premium copper base heatsink design, direct contact with the GPU is maximized to improve thermal transfer.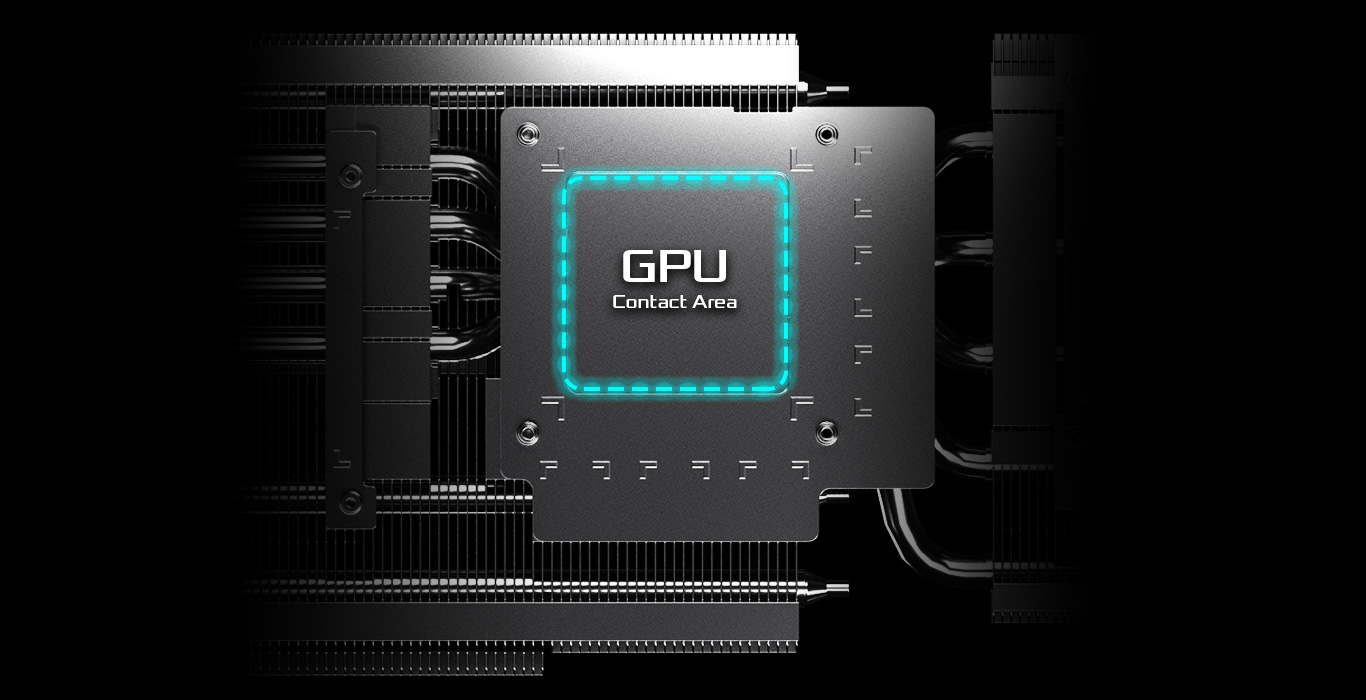 High-Density Metal Welding
Improved Heat Dissipation
Effectively isolates all coverage of the gap between pipe and stacked fins, improving heat dissipation.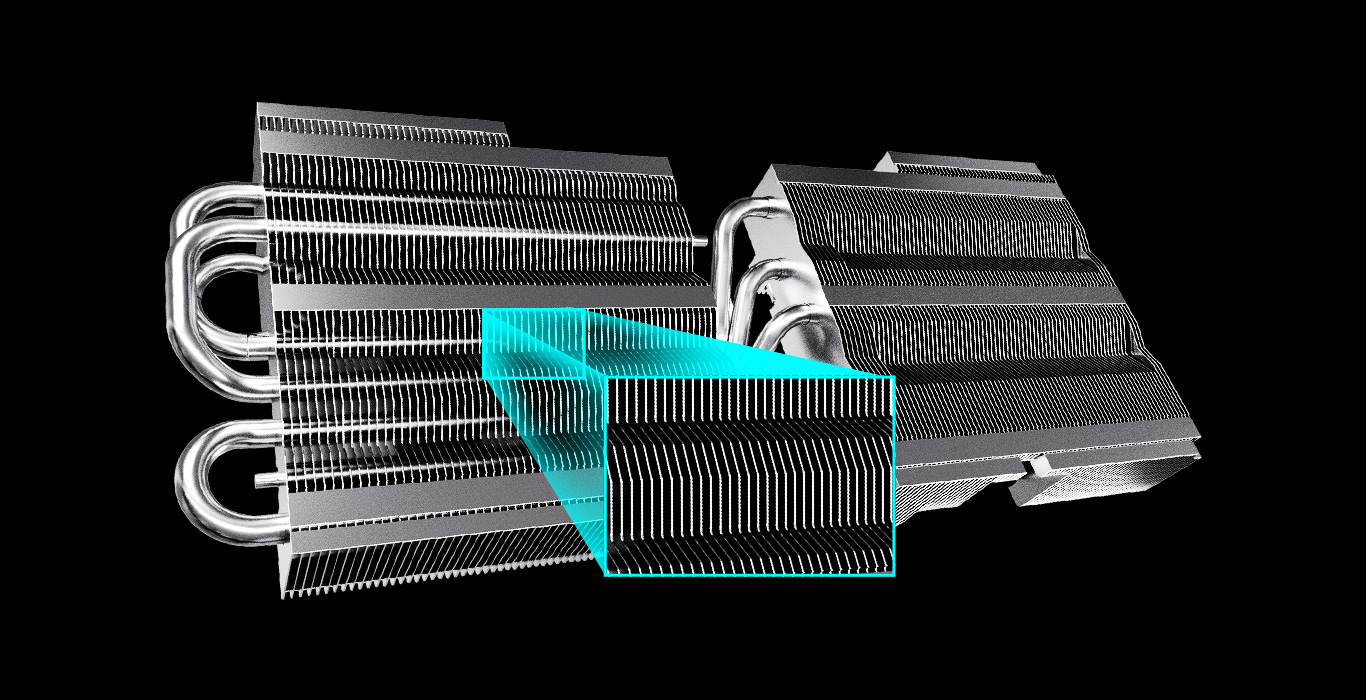 Nano Thermal Paste
Perfect Thermal Teamwork
Eliminates the gaps in the contact area to maximize heat transfer and thermal efficiency.
Premium Thermal Pad
Better Heat Transfer
The premium thermal pad helps to transfer the heat of the components to the heatsink, improving heat dissipation.
Precise Screw Torque
Optimized Mounting Pressure
ASRock adopts precise screw torque when assembling its graphics cards to optimize the cooler mounting pressure to improve thermal efficiency while avoiding damage to GPU die.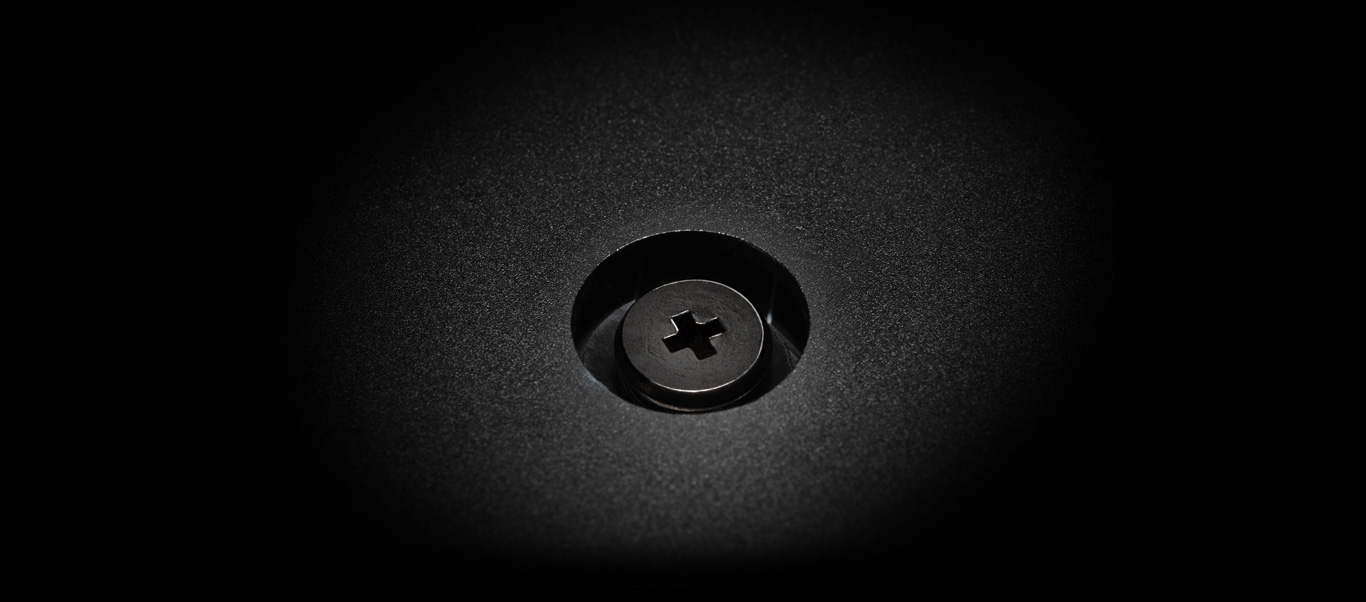 0dB Silent Cooling
Spin for Cooling, Stop for Silence
The fan spins when the temperature is high for optimal cooling and stops when the temperature goes low for complete silence.
Polychrome SYNC
Create your own unique, colorful light effects.
With the integrated ARGB LEDs, you can create your own unique colorful light effects. It can also be synchronized with your ASRock motherboards that support Polychrome SYNC.
LED On/Off Switch
On or Off? Switch as you want.
You can switch not only the built-in ARGB LEDs, but also the ARGB LEDs equipping with the connected strips/devices at once.
Reinforced Metal Frame
Enhanced Structure, No Bending
Enhances the structure to prevent the PCB from being bent.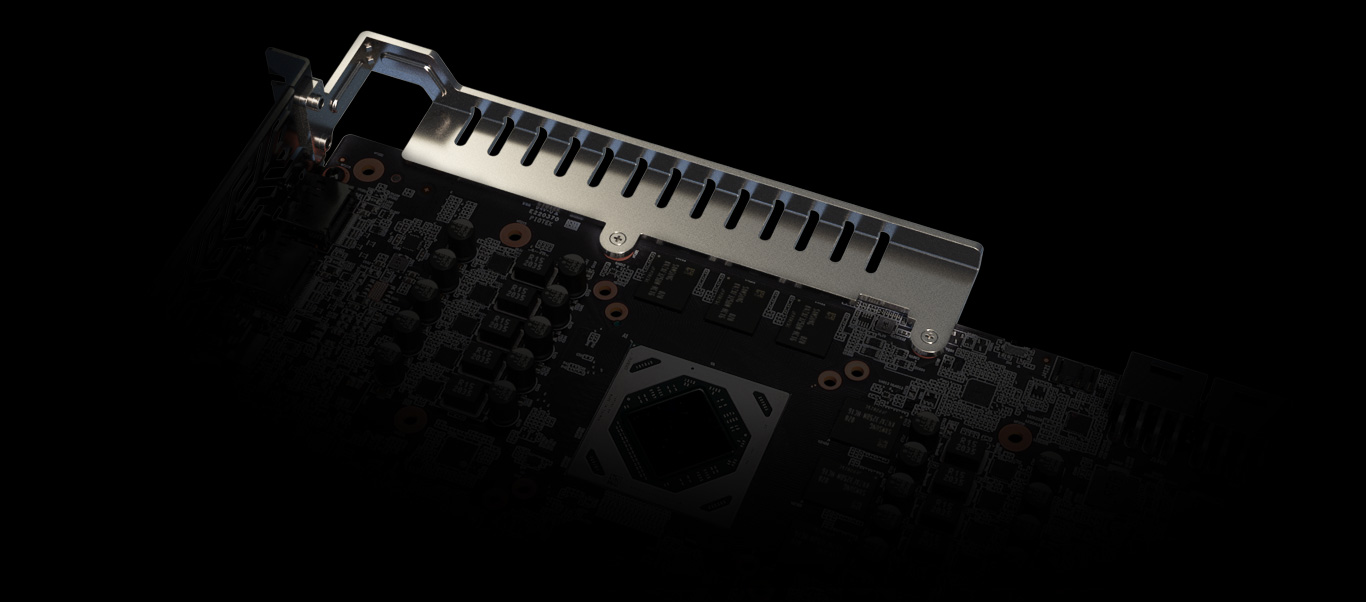 Stylish Metal Backplate
Solid, Fancy, Cool
Designed to avoid PCB bending. The stylish aesthetic gives the graphics card a legendary appearance. It also helps to enhance cooling with the premium thermal pads equipped backside.
ASRock Tweak 2.0
Provides smart fan speed control and instant performance tweaking.
8K Resolution Support
Not only can it handle 4K graphics, but it also supports next generation 8K video output for the ultimate visual experience.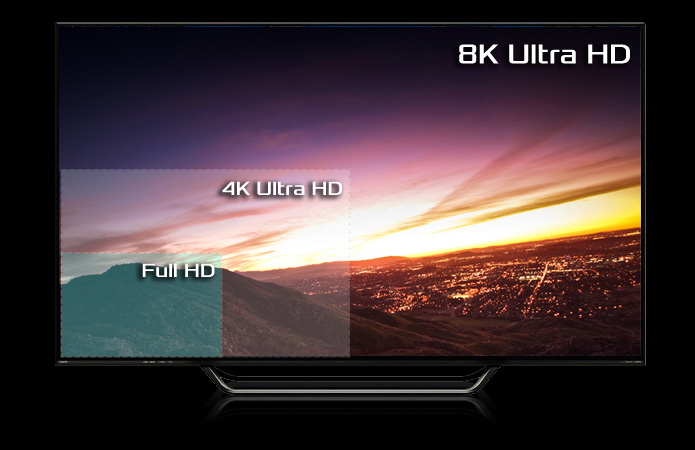 PCI® Express 4.0 Support
This graphics card features PCI® Express 4.0 support, with a throughput of 16 GT/s and enables two times the bandwidth compared to PCI® Express 3.0. Get ready for the next generation of PC gaming.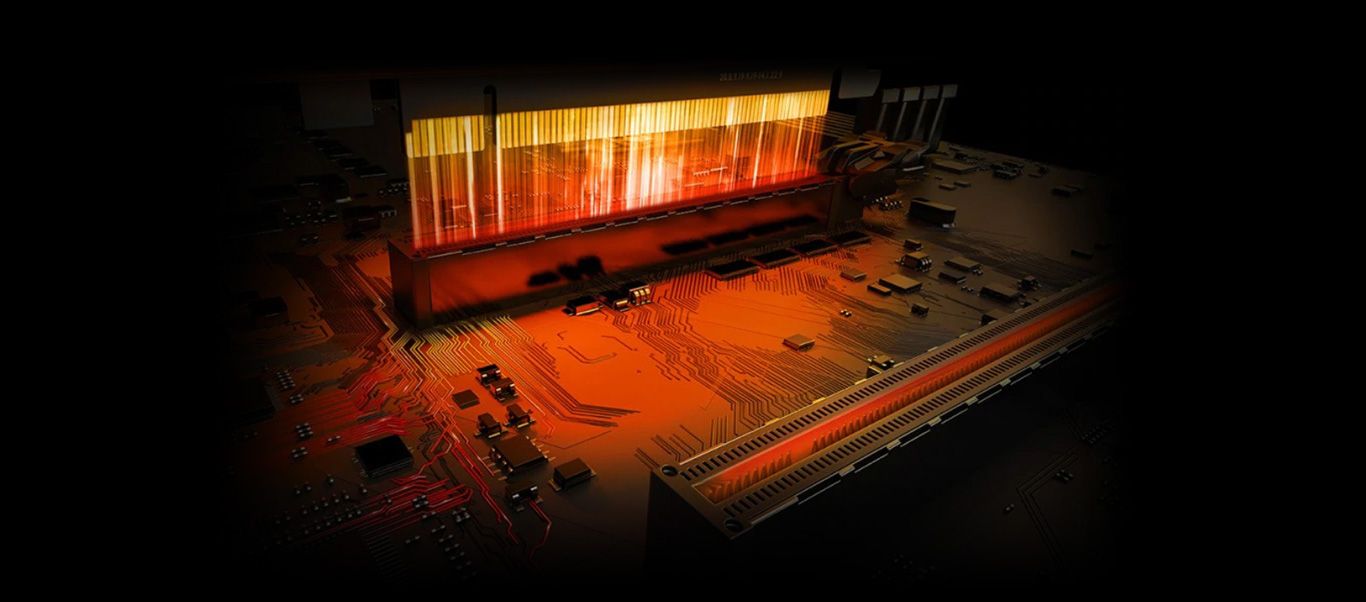 AMD Eyefinity Technology
Expands the traditional limits of desktop computing by multiplying your screen area. With multiple monitors, games become more immersive, workstations become more useful and you become more productive.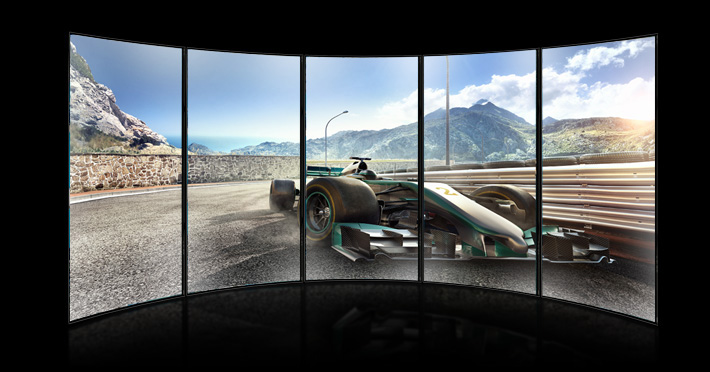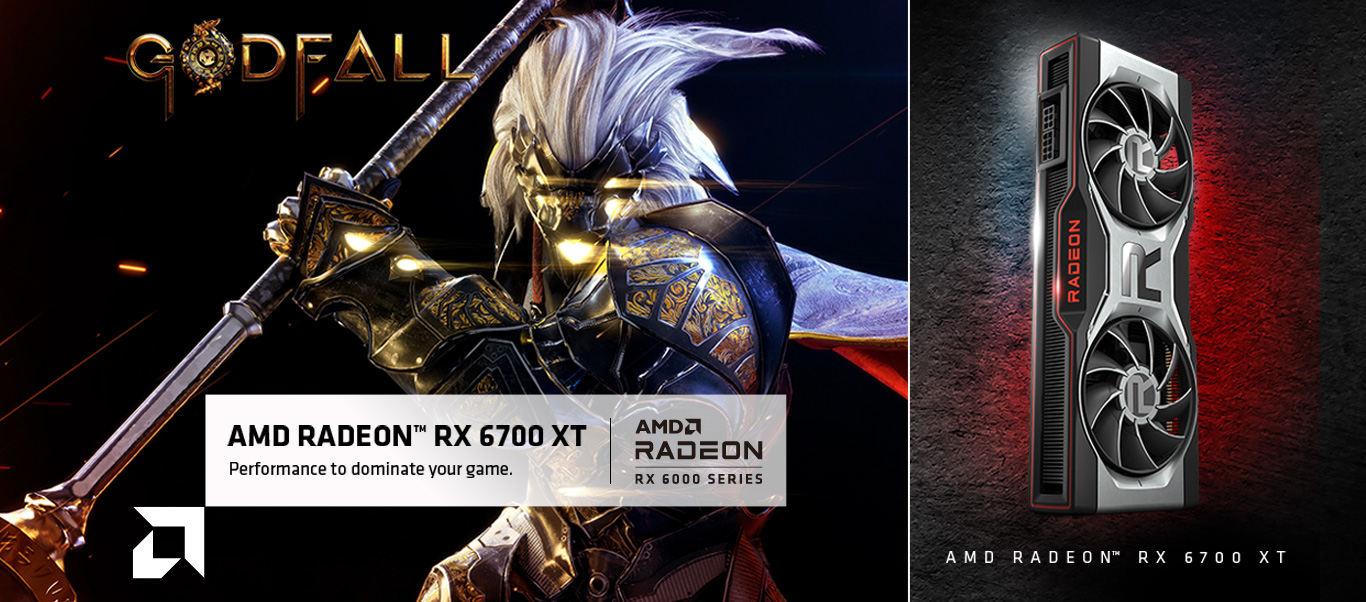 Powerhouse Performance for 1440p
Get equipped to play the newest games at the highest settings with 12GB of GDDR6 memory and 40 enhanced compute units delivering 1440p gaming at ultra-settings with smooth framerates and maximum visual settings.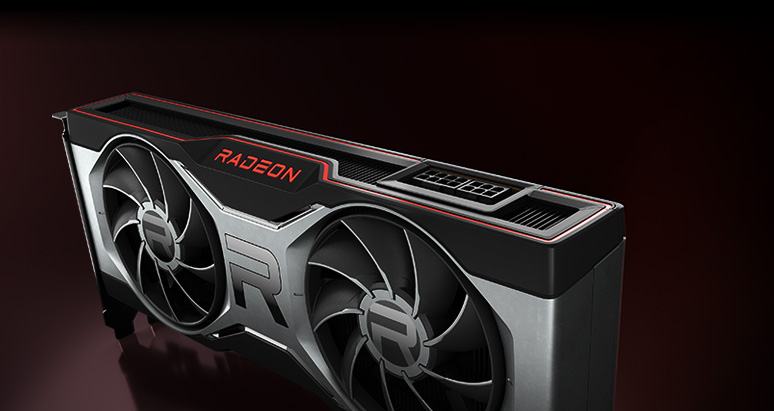 AMD Infinity Cache
High-Performance Bandwidth
Up to 96MB of AMD Infinity Cache enables high bandwidth performance at low power, and low latency when gaming.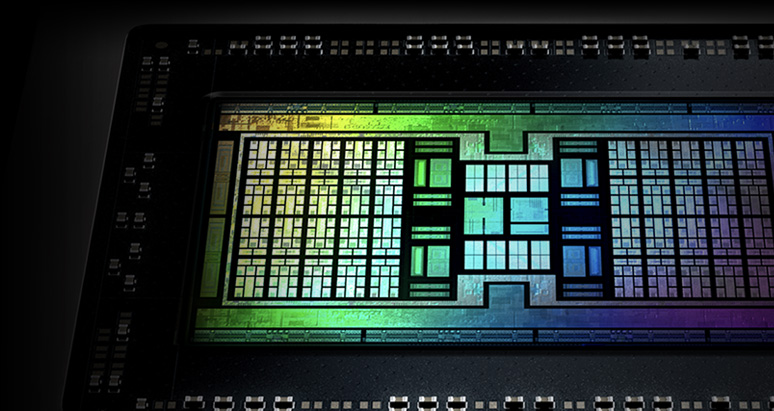 AMD FidelityFX Contrast Adaptive Sharpening
All about the details.
AMD FidelityFX1 Contrast Adaptive Sharpening (CAS) helps increase visual quality by enabling stunning visual sharpness.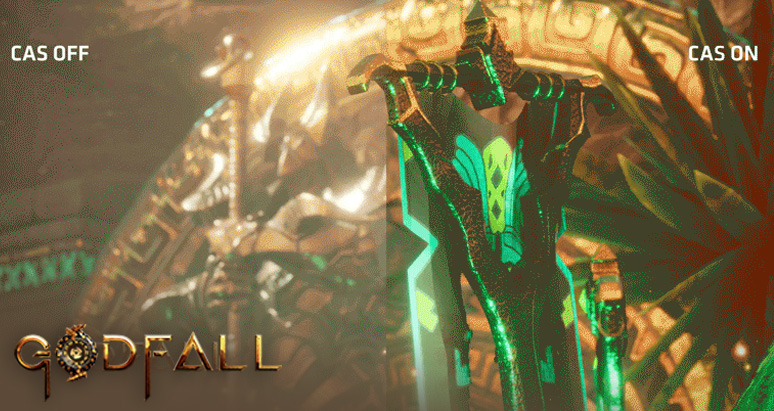 DirectX® Raytracing (DXR)
Realistic Shadows
Takes games to a new level of realism with support for features such as DirectX® raytracing and variable rate shading (VRS).
AMD Smart Access Memory2
Better Together
Get more performance through new levels of communication between AMD Ryzen™ desktop processors and AMD Radeon™ graphics cards over PCI Express3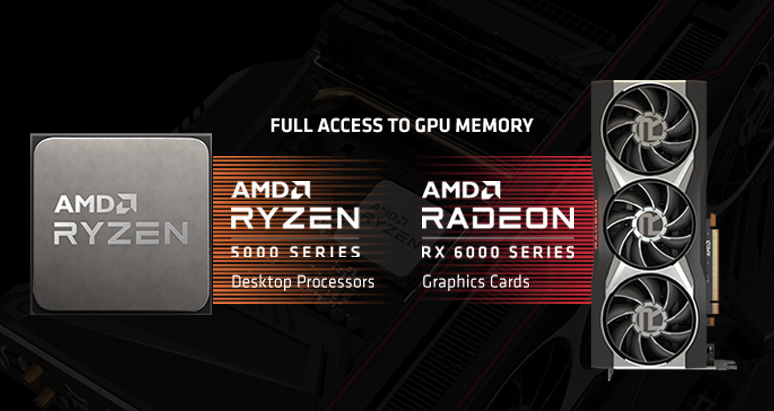 Radeon RX 6700 XT Phantom Gaming D 12GB OC
Other Radeon RX 6700 XT Series
Footnotes
1. For additional information, see https://www.amd.com/en/technologies/radeon-software-fidelityfx. GD-172.
2. Smart Access Memory technology enablement requires an AMD Radeon 6000 series GPU, Ryzen 5000 series CPU, and a 500 series motherboard. For additional information and system requirements see https://www.amd.com/en/technologies/smart-access-memory. GD-178.
3. Testing done by AMD performance labs October 10 2020 on AMD Ryzen 9 5900X (3.70GHz) CPU, 16GB DDR4-3200MHz, Radeon RX 6800 XT graphics card Qogir AM4, RQ21082B, Win10 Pro x64 19041.508, with AMD Smart Access Memory Technology ENABLED vs. the same system with Smart Access Memory Technology DISABLED, in the following game benchmarks: Borderlands 3 @ DX12 Ultra, Forza Horizon 4 @ DX12 Ultra, Gears 5 @ DX12 Ultra, Hitman 2 @ DX12 Ultra and Wolfenstein: Young Blood @ Mein Leben Ultra. Performance may vary. RX-541
Godfall Images and logos ©2020 Counterplay Games Inc. All rights reserved. GODFALL™ Published and distributed by Gearbox Publishing. Gearbox and the Gearbox Software logo are registered trademarks, and the Gearbox Publishing logo is a trademark, of Gearbox Enterprises, LLC.
Riftbreaker images and logos ©2020 EXOR Studios, the EXOR Studios logo, Riftbreaker and the Riftbreaker logo are trademarks or registered trademarks in the United States, European Union and other countries.