In collaboration with Seasonic, Phanteks AMP Series are high quality 80PLUS Gold Certified power supplies. The fully modular power supplies provide users with clean and great cable management with all black sleeved and flat ribbon cables. The 120mm Fluid Dynamic Bearing Fan can be temperature controlled in Hybrid Fanless mode for ultimate silent performance. Phanteks AMP power supplies are certified to ensure 100% compatibility with the Revolt PRO PSUs.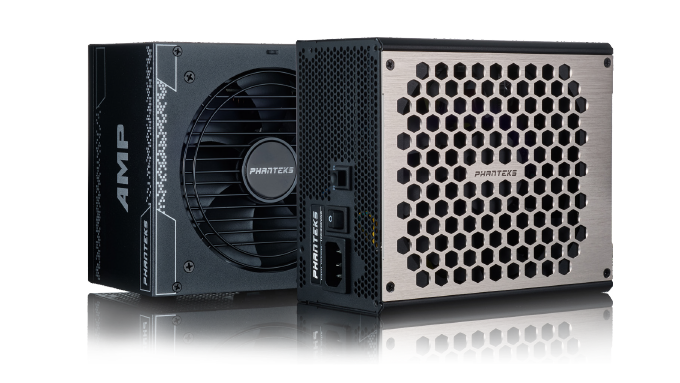 Revolt Pro Link Certified
The Phanteks AMP power supply has been validated to ensure 100% compatibility, reliability and stability by Phanteks to work with Revolt PRO.
Stable long-term operation under high loads.
Gold-plated high current terminals.
Multi-GPU support.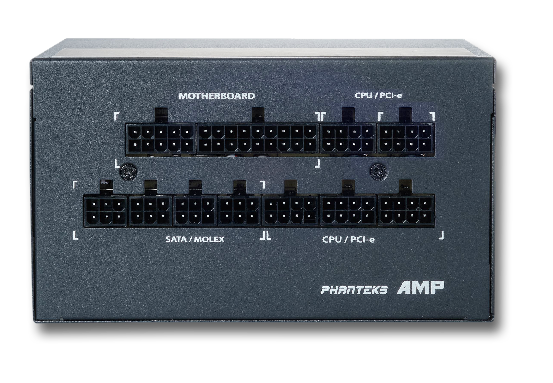 Revolt Pro: PH-1000G / PH-850GC
Connect the AMP power supply to the Revolt PRO to increase your power output or run a power-redundant system.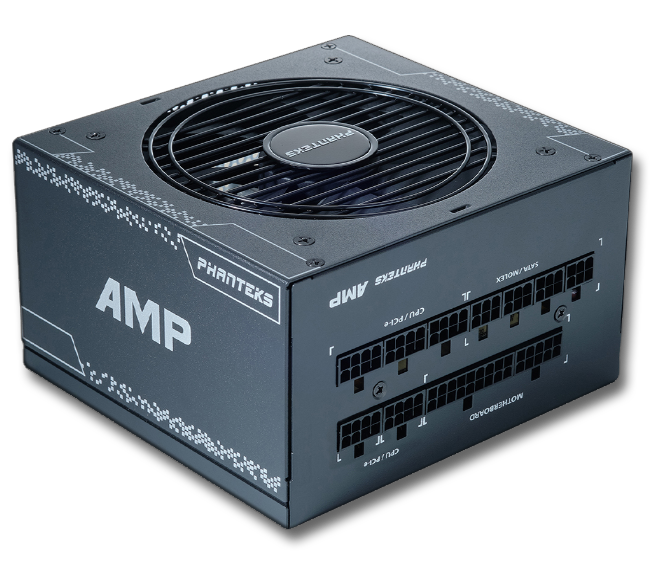 MODULAR DESIGN
Full modular cables minimize clutter for better cable management and easy installation of a clean system.

PREMIUM HYBRID MODE
State-of-the-art fan control allows fanless operation under 40% load, providing quiet system set-ups.