Shop CORSAIR PC Components and Gaming Gear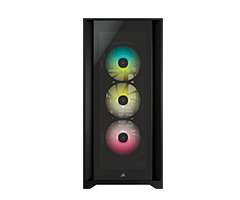 Computer Cases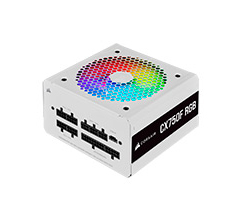 Power Supplies
Cooling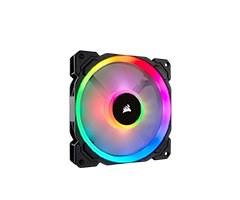 Case Fans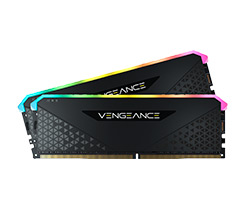 Memory
A CLEAN START TO A GREAT BUILD
CASES
Award-winning, builder-friendly CORSAIR cases are optimized for cooling performance and combined with CORSAIR fans, delivering ample cool air to maintain high system performance.

POWER PLAY
POWER SUPPLIES
The wide range of CORSAIR power supplies are ready to power your next build, offering steady and reliable power to keep your new components up and running.

PUT THE SPOTLIGHT ON YOUR COOLING
LIQUID CPU COOLERS
High-performance processors require high-performance cooling. CORSAIR CPU coolers are compatible with all modern desktop sockets, offering exceptional cooling performance and stunning looks for your new build.

SUPER CHILLED
PC COOLING
Deliver ample cool air to tame your system temps in style with CORSAIR case fans designed for high airflow and brilliant lighting.

STRIKINGLY FAST
MEMORY
Best-in-class DDR4 performance. Select from the broadest range fo compatible, stunning, and screaming-fast DDR4 modules from CORSAIR.

LIGHTNING-FAST
PERFORMANCE
STORAGE DRIVES
Make your system more responsive and decrease load times across the broad with a lightning-fast CORSAIR solid-state storage drive.

NO COMPETITION
GAMING KEYBOARDS
Legendary CORSAIR gaming keyboards are designed with performance in mind. Built for long-lasting durability, speed and responsiveness lit by a vivid spectrum of color.

PLAY HARDER
GAMING MICE
A complete link of gaming mice spanning a variety of comfortable grip performance, programmable macro buttons, and precision sensors to give you the edge you need.

INCREDIBLE SOUND
IMPECCABLE CLARITY
GAMING HEADSETS
Get a truly immersive gaming audio experience and superior comfort wherever you game with wireless, USB, Bluetooth, and analog connection types.

THE NEXT EVOLUTION OF iCUE

The next evolution in CORSAIR iCUE is here, turning your entire set-up into a cohesive and totally immersive ecosystem with intuitive control.