Privacy Is Our Priority
Your privacy is something that we value as much as you do.

That's why we've taken every step to ensure your videos are kept private. Stored locally. But accessible anytime, anywhere, via a secure 256-bit encrypted connection.

And this is just the start of our commitment to protect you, your family, and your privacy.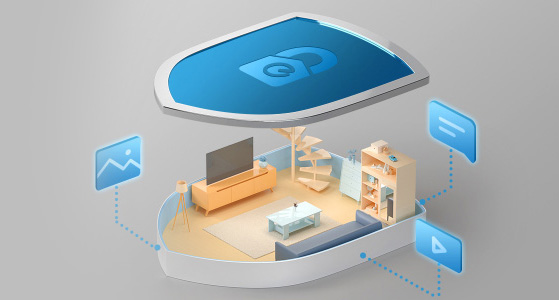 Battery-Operated Camera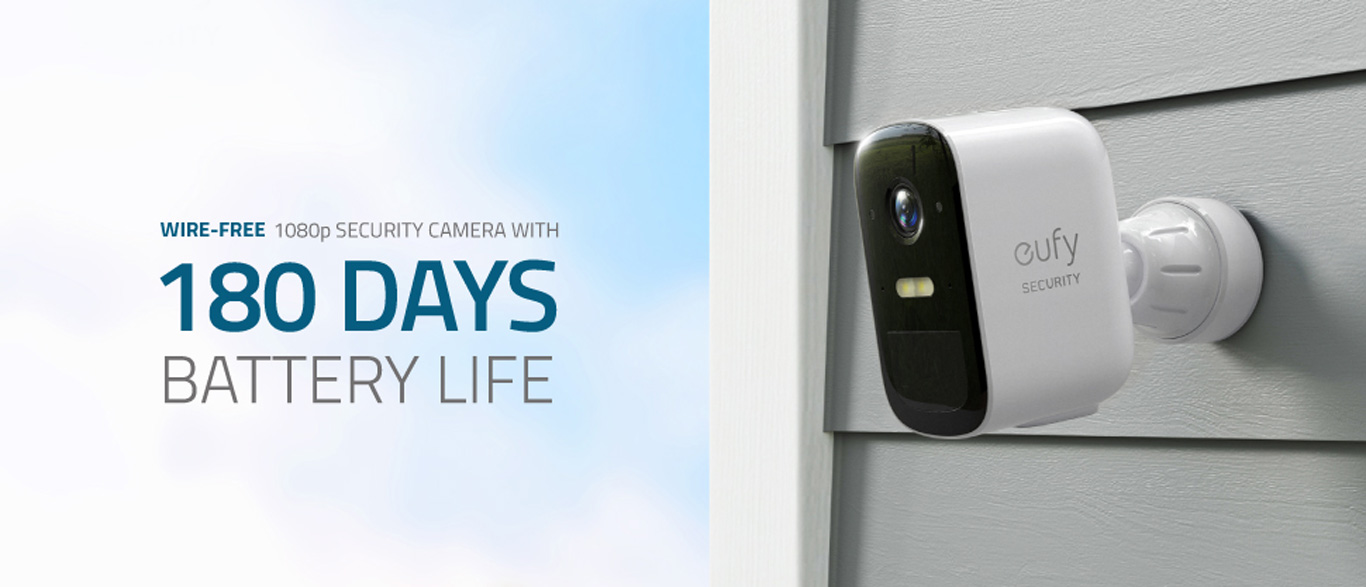 Smart Image Enhancement
Get a clearer, brighter view of the people in-shot. Built-in AI technology identifies and focuses on humans.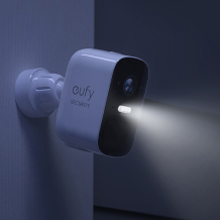 Turn Night into Day
The built-in spotlight illuminates the surrounding area and allows you to see the whole picture in color clarity, even in low-light. Infrared setting also available.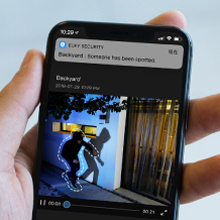 The Alerts That Matter
Human detection reduces the number of false alerts you receive. eufyCam 2C intelligently differentiates humans from objects.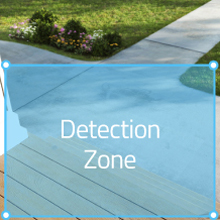 Smart Detection Zones
Customize the areas in which the camera will detect motion. Set the zone to suit your home so you only receive the alerts you care about.
Storage You Can Trust
Securely store up to 3 months of recordings via the 16GB eMMC.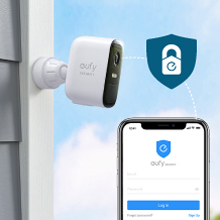 Military-Grade Encryption
AES-128 data encryption ensures your footage is kept private on transmission and storage.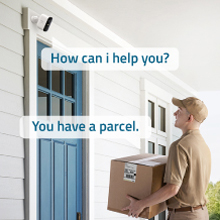 Real-Time Response
Speak directly to anyone who approaches your home via two-way audio.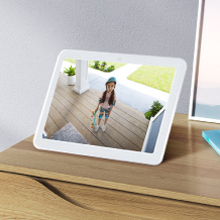 Smart Integration
Connect your devices to Amazon Alexa for complete control over your surveillance.
A Bright Idea for Your Home
Traditional floodlights offer very limited functionality. Enhance your security by adding surveillance, real-time response, and more.
Shining a Light on Who's There
2500 lumens
Adjust the brightness to suit your surroundings. Scare off intruders or light up the way when you get home late.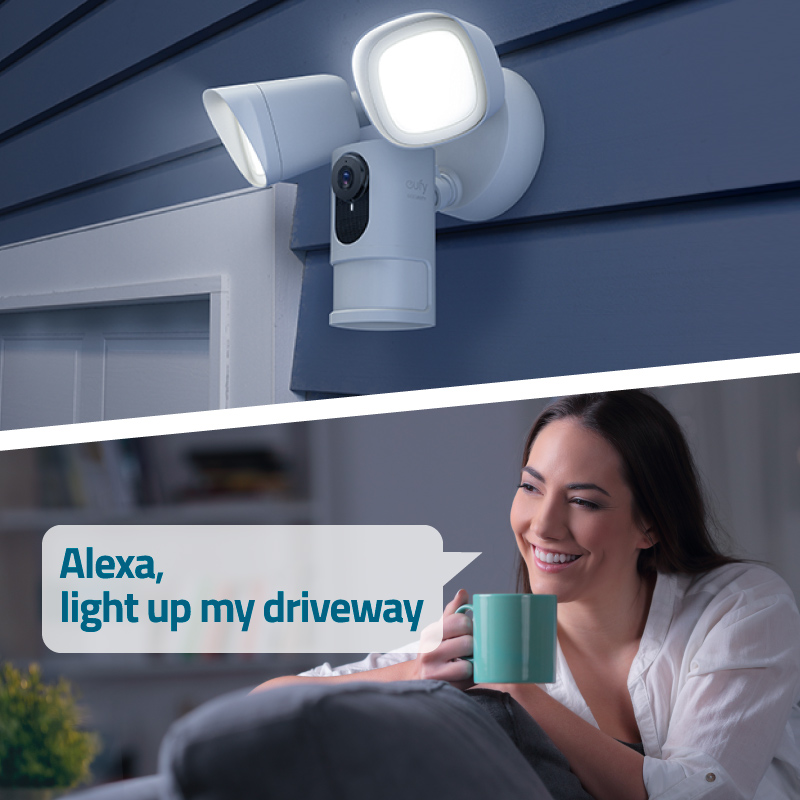 Stay Connected
Activate or dim the floodlights via voice command on Amazon Alexa or Google Assistant.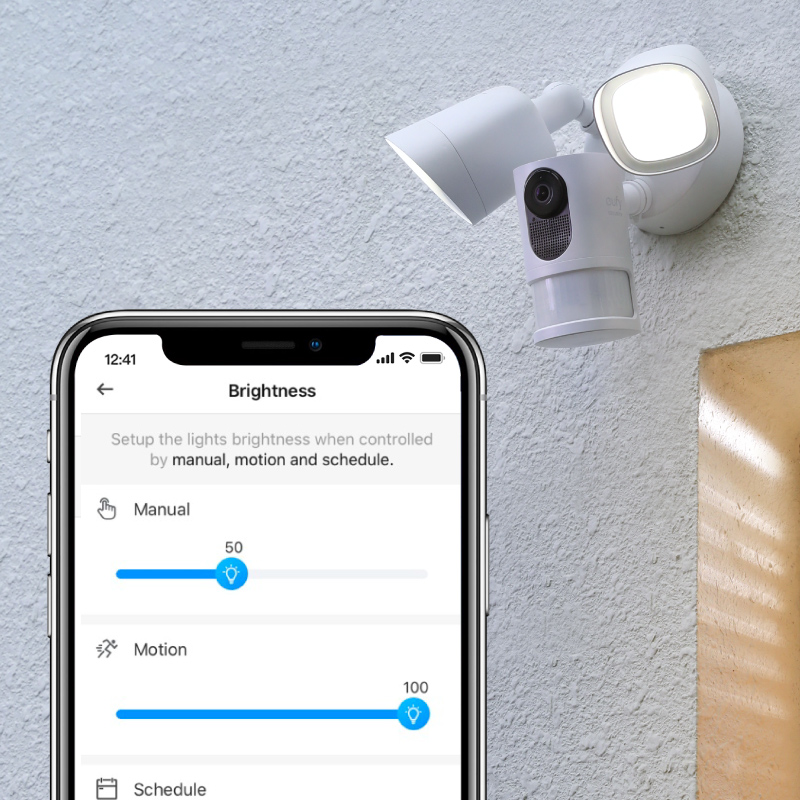 Bright When You Need It
Preset brightness settings for different scenarios.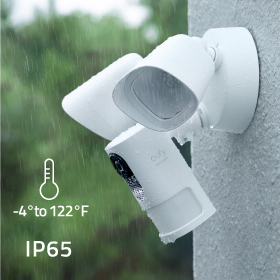 Ready for Any Season
IP65 Weatherproof rating - built to withstand freezing cold winters, heavy downpours, or dry, hot summers.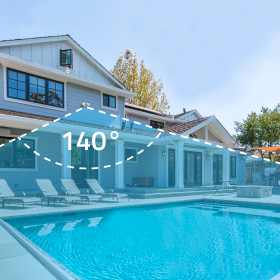 Every Corner Covered
Wide-angle view ensures you get the whole picture while streaming in full 1080p HD.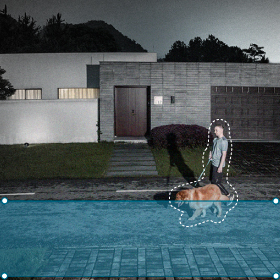 Detect, Record, Alert
Customize detection settings to suit your surroundings. When a relevant event is identified the footage will be recorded and an instant alert will be sent.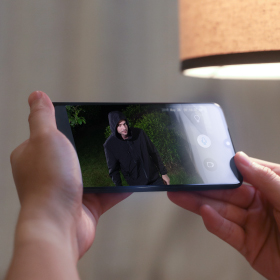 Instant Alerts
Get notified immediately of activity and interact in real-time. Instant alerts allow you to always have an eye on your home.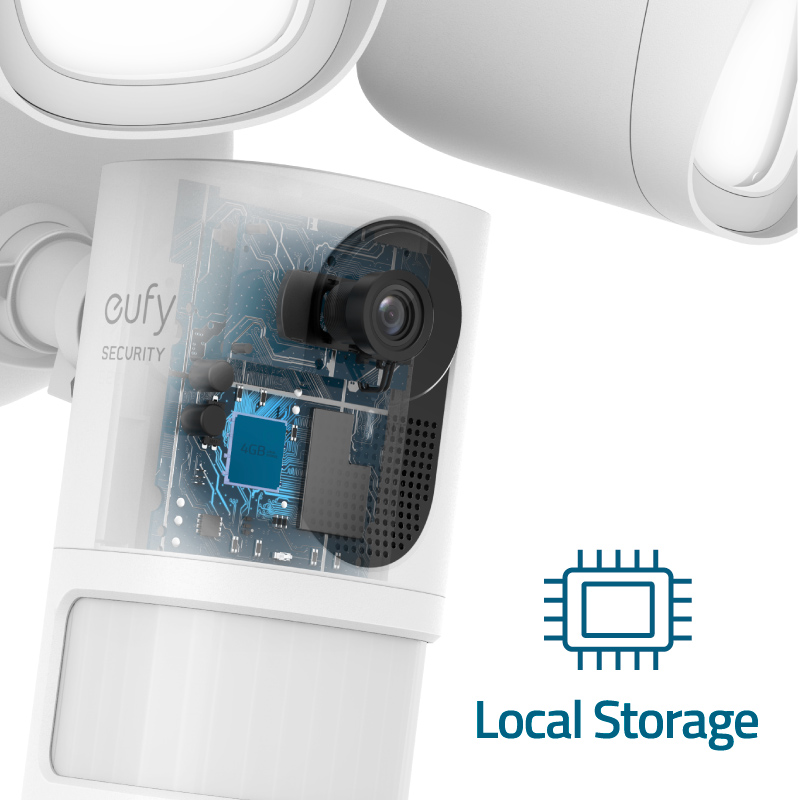 No Hidden Costs
You shouldn't have to pay monthly fees for data storage. Local storage is more secure and doesn't cost extra!
Detects pets, and humans, in an instant.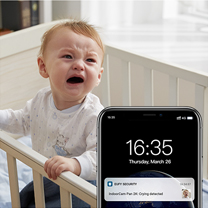 Know When You Are Needed
The built-in AI notifies you of excessive noise levels so you know when your little one needs some attention.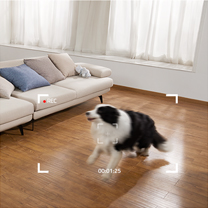 Instant Detection
As soon as motion is detected the camera will start recording and push a notification in case you want to see what is happening.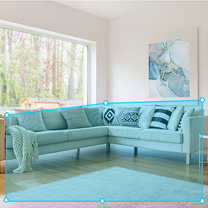 Activity Zones
Only receive the alerts which matter. Customize the area in which detection takes place to suit your home.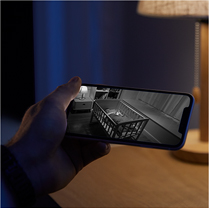 Sight at Night
Keep an eye on any room, even in low light settings.
Communicate from Your Camera
Speak in real-time to anyone who passes via the camera's built-in two-way audio.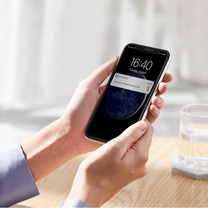 Instant Mobile Alerts
Notifies you in seconds when suspicious motions are detected.
Dual Storage Options
Store your data and recordings locally or in the cloud.
Follows the Action
When motion is detected the camera automatically tracks and follows the moving object.
Ideal for New Moms
Night and day, never a second away.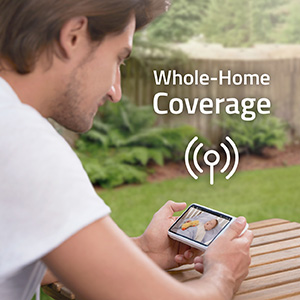 Check-Up from Any Room
Enjoy a clear and stable live-stream from anywhere in your home with wireless coverage of up to 1000 ft.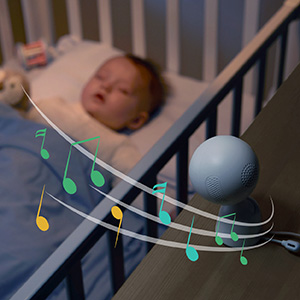 Sleep Soundly
Choose from 5 soothing lullabies that will help put your little one to sleep.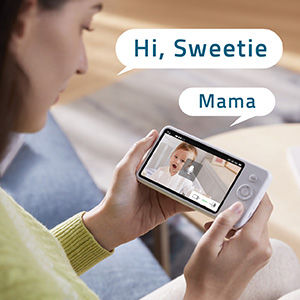 Crisp Two-Way Audio
Push-to-talk to your baby, from anywhere in your home.
Plug 'n' Play
No setup required and ready to use right out of the box, so you can monitor your little one in minutes.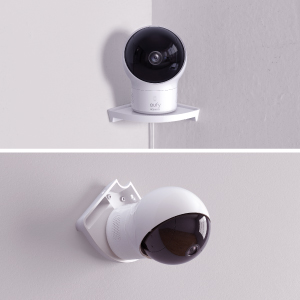 View from Any Angle
Set the camera wherever you want to get the best view of your baby - even on a wall.
Connect Up to 4 Cameras
When two or more cameras are connected, the monitor will automatically cycle between each view, giving you complete coverage of your baby's environment.