Core Boost & Digital Power Design
Unleash and sustain maximum CPU performance powered by an aggressive digital VRM layout. Built with up to 16 phases and designed with dual power connectors and MSI's exclusive Core Boost technology, these optimized circuits have been assembled and tested to feed steady power with precision.
DDR4 Boost
The MSI OC lab has developed advanced memory technologies to ensure maximum compatibility and stability even when memory is overclocked. The introduction of tabbed routing structures onto memory traces lowers impedance in the line and reduces crosstalk noise between densely placed circuits resulting in improved signal reliability at high frequencies.
At Least 6-Layer PCB
MSI Z490 motherboards are built with multiple PCB layers for reliable circuit transmission. At least 6 layers, going up to 10, allow for higher bandwidth and faster transfer speeds across the entire MSI Z490 motherboard lineup.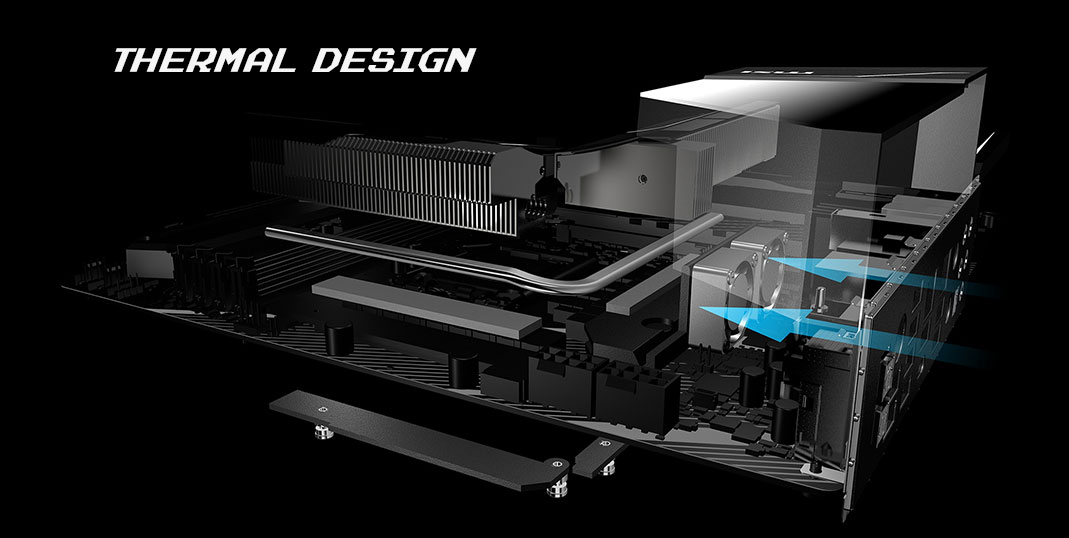 Frozr Heatsink Design
Frozr Heatsink Design with Zero Frozr Technology actively cools down critical power delivery components. This heatsink is specially designed to take advantage of airflow for effective heat dissipation.
All Aluminum Design
Heatsinks are constructed from aluminum for its high heat conductivity. The large heatsinks have been formed with more surface to further improve heat dissipation capabilities.
M.2 Shield Frozr
Prevent SSD thermal throttling and sustain maximum high-speed M.2 SSD data transfer with M.2 Shield Frozr.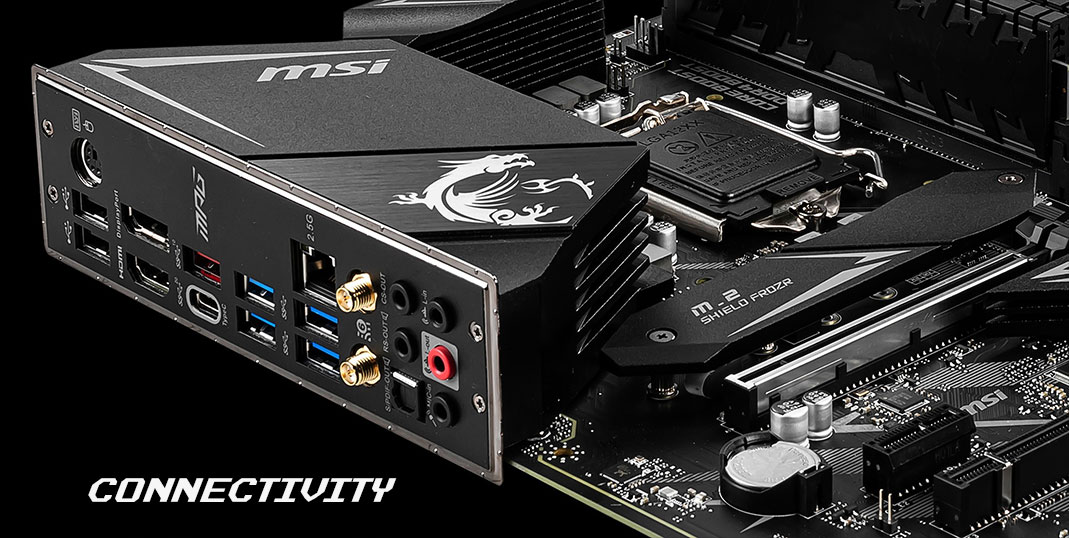 2.5G LAN
Connect and rapidly move data over networks with high-bandwidth and low-latency 2.5Gbps Ethernet LAN. Prioritize latency-sensitive applications with MSI LAN Manager, offering users the power to take control of their online experience.
Wi-Fi 6
Wi-Fi 6 adopts the latest OFDMA and two-way MU-MIMO technologies, allowing for up to 4X increased device capacity on a wireless network and reduced congestion in environments with high wireless signal density.
Lightning USB 20G
Transfer bulky files such as uncompressed video and raw images over USB faster than ever. Lightning USB 20G is developed from the latest USB 3.2 Gen 2x2 standard with transmissions speeds four times faster than USB 3.2 Gen 1.