Electronics & Networking
Keep up with the latest tech trends by finding something for every loved one and budget.
It is the time of year when your thoughts begin to focus on gift ideas for your friends, family, or even for yourself. Consumer electronics and smart connected devices are popular choices, and that popularity will continue to grow as more devices become available. Of course, with many choices can come confusion, and the fact that technology expands and changes so rapidly certainly doesn't help. If you are interested in shopping for consumer electronics or connected devices for someone on your holiday list, you may not know where to begin. Fortunately, there is something for everyone and for every price range this holiday season.
The Samsung QLED 49" 4K Smart UHD LED TV is an amazing choice if you are in the market for a smart television. With 100 percent color volume, this television displays over a billion shades of color. It is powered by Quantum Dots, which give you the most lifelike picture available. The Quantum Processor 4K is an intelligently powered processor that sharpens details and refines colors.

Also available is ambient mode, which allows you to create visuals or at-a-glance displays when you are not watching television. Smart televisions are a hot gift-giving option, and the Samsung QLED 49" 4K Smart UHD LED TV is a choice that is sure to please. With its easy to use set up and amazing display, this television will satisfy gamers and viewers alike.

Features
100% Color Volume
Over a Billion Shades of Color
Powered by Quantum Dots
Quantum Processor 4K
Ambient Mode
Quantum HDR 4X
View Details
NCredible1 Bluetooth Headphones
The NCredible1 Bluetooth Wireless Headphones are a great choice for anyone looking to upgrade. Their lightweight, foldable design provides 15 hours of listening time while being comfortable enough for all-day wear. These headphones are officially licensed NICK CANNON wear and provide a bass-heavy sound.

They have a Hi-Fi stereo sound with passive noise isolation that allows you to lose yourself in the music. The design, with adjustable headband and a comfortable fit, allows you to enjoy your music in comfort.

Features
Lightweight, Foldable Design
Up to 15 Hours of Wireless Listening
Official Nick Cannon Headphones
Signature Bass-Heavy NCredible Sound
Passive Noise Isolation
Hi-Fi Stereo Sound
Adjustable Headband & Cushioned Ear Cups
View Details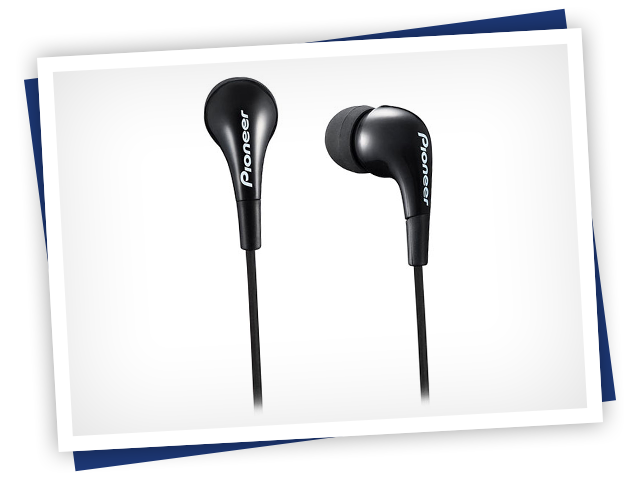 Pioneer Black SECL502/K Earbud Headphones
The Pioneer Black SECL502/K Earbud Headphones are an inexpensive choice for stocking stuffers or secret Santa gifts. Their stylish appearance goes with whatever device they are connected to, and they are lightweight enough to go wherever you do. Despite their light weight and affordable price tag, the Pioneer Black SECL502/K Earbud headphones are designed to provide a powerful base and reduce sound leakage.

Features
Driver Units: 9 mm
Frequency Response: 20Hz-20KHz
Impedance: 16 Ohm
Max. Input Power 100 mW
View Details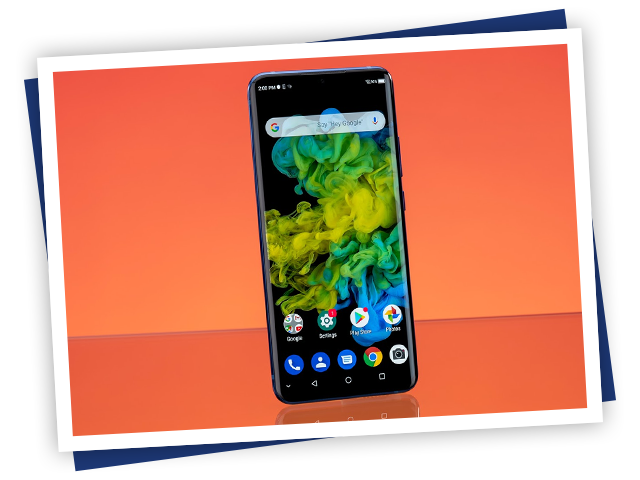 The ZTE Axon 10 Pro offers the latest technology and is a great gift if you are shopping for media lovers. A generous 6.47" AMOLED display is provided along with a long-lasting 4000mAh battery that can go all day and night on a single charge. When it is time to charge the phone, wireless quick charge makes it a painless event. 12GB of flash memory and 256GB of storage are included, and the phone is expandable up to 2TB.

The phone runs on the Snapdragon 855 mobile platform. With dual super linear speakers, 48 MP AI triple camera, super night shot, a wide-angle camera, optical zoom, 20× digital zoom, a 20 MP front-facing camera with special effects, and fast loading for a satisfying gaming experience, this is a great choice for anyone on your list, young or old.

Features
Quad-Curved 6.47" AMOLED Display
4000mAh Battery
Wireless Quick Charge
12GB Flash Memory
256GB Storage
Expandable Memory (Up to 2TB)
Snapdragon 855 Mobile Platform
In-Display Fingerprint Unlock
Face Verify Unlock
Dual Speakers
DTS: X Ultra 3D Sound
48 MP AI Triple Camera
20 MP Front Facing Camera with Bokeh Effects
Faster / Smooth Gaming Experience
View Details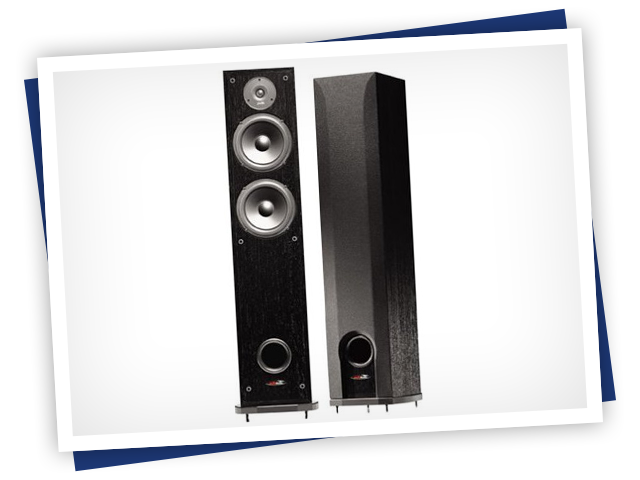 Polk Audio R50 Two-Way Speaker
The Polk Audio R50 Two-Way Floorstanding Speaker comes with dual 6.5-inch Dynamic Balance drivers which provide a great balance of efficiency, strong bass, and low distortion. The enclosure is all-MDF, with baffles and internal bracing that provide crisp, clean sound. Also included are 5-way binding post connectors which provide a more secure hook-up than many standard options.

Features
Dual 6.5-inch Bi-laminate Composite Dynamic Balance Drivers
High-Efficiency, Excellent Bass, & Lower Distortion
.75-inch Thick Baffles & Internal Bracing for Cleaner, Clearer, More Lifelike Sound Quality
150 Watts Per Channel
5-Way Binding Post Connectors
7.75 x 36.75 x 11.9 inches (W x H x D)
View Details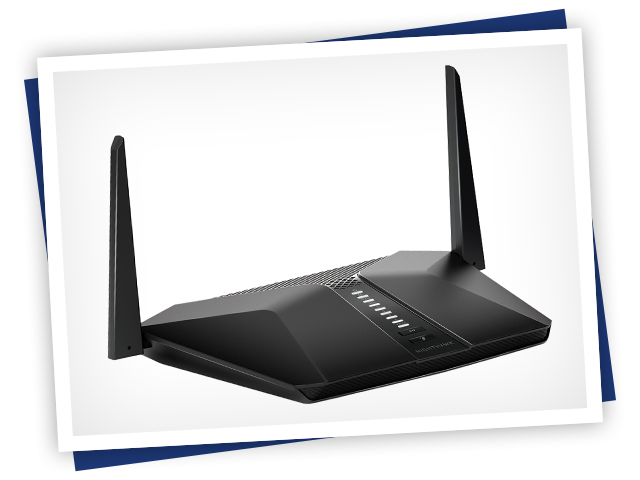 Nighthawk AX4 4-Stream AX3000 Wi-Fi 6 Router
The Nighthawk AX4 4-Stream AX3000 Wi-Fi 6 Router promises fast and reliable performance. Designed for the connected household, this router provides efficient data streaming for up to 16 devices at one time with speeds up to 2400 Mbps. Two high-performance antennas extend your router's signal range indoors and outdoors to ensure you are not stuck in one room.

The Nighthawk does not neglect wired devices, it includes Ethernet LAN ports that make file transfer a breeze. These ports also provide uninterrupted connections for your wired devices. The Nighthawk AX4 4-Stream AX3000 Wi-Fi 6 router will support your current Wi-Fi devices and is backward compatible for 802.11 a/b/g/n/ac compatibility. If anyone on your gift-buying list has connection issues or is stuck at slower than expected speeds, the Nighthawk may be the answer to their problems.

Features
4-Stream Wi-Fi with Up to 2400 Mbps
OFDMA for Up to 16 Devices
2 High-Performance Antennas
4 Gigabit Ethernet LAN Ports
Backward Compatible 802.11a/b/g/n/ac
View Details
ASUS AiMesh AX6100 Wi-Fi System
The ASUS AiMesh AX6100 Wi-Fi System provides a powerful mesh system for your home network. The 802.11 AX Wi-Fi technology allows you to efficiently send data quickly between nodes even when multiple devices are in-use.

The aiMesh also provides flexible connection options with multiple bands providing channels for multiple devices, whether they use older technology or are the latest gear. Commercial-grade security is always active keeping your data safe. For families with younger children, the parental controls add an additional layer of customizable control.

Features
OFDMA & MU-MIMO AiMesh Wi-Fi System with 802.11ax Technology
RT-AX92U P2P Stable Wi-Fi Connection
Backward Compatible Wi-Fi System with 802.11n, ac, and ax bands
Commercial-Grade Network Security
View Details
Asustor AS5304T Network Attached Storage
The Asustor AS5304T Network Attached Storage is an entry-level storage unit for home or personal use. It comes with a 1.5 GHz quad-core processor, two 2.5 GbE ports, 4GB of eMMC flash memory and 4GB of DDR4 RAM. This solution has more than enough power for personal storage needs. The Asustor backup plan allows you to schedule automatic backups for any PC or MAC. Asustor EZ-Connect allows for remote connection.

Included are over 200 free apps for home and business use. These apps make it easy to get the most from your network-attached storage device, including backing up your server, backing up your cloud, using your NAS as a media server, providing anti-virus protection, photo-syncing, and media streaming.

Features
4-Bay NAS Storage
1.5 GHz Quad-Core Processor
4GB eMMC Flash Memory
4GB DDR4 RAM
Asustor Backup Plan
Asustor EZ-Connect Allows Remote Connection
Asustor Personal Cloud EZ-Sync
Over 200+ Free Unique Apps for Home or Business Use
View Details