Everyday PCs & Accessories
Help them stay productive anywhere with top 10 PCs and peripherals for tech enthusiasts.
Christmas shopping has never been easier, thanks to the huge selection of computers and PC accessories available on the market. Now that we can do our holiday shopping online, much of the hard work of gift-giving is gone.

  Here's a list of 10 systems and peripherals to help you find the right present for the tech enthusiast on your list.

  If you need help deciding between a desktop and a laptop, picking the right desktop PC for you, or choosing a laptop PC, Newegg Insider can help you with all of that.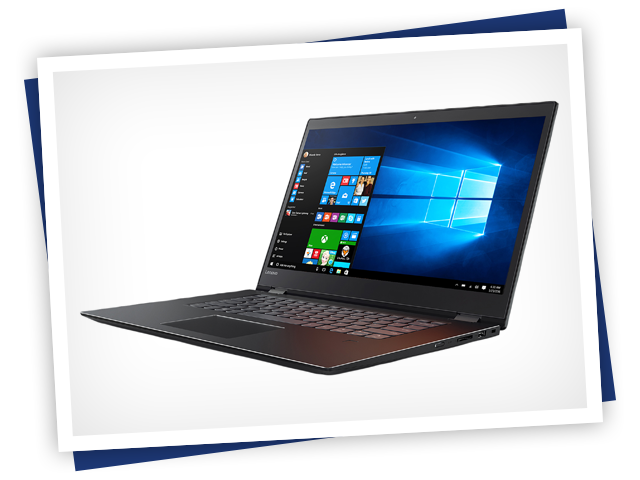 The Lenovo Flex 5 would make a great gift for someone who likes a laptop with lots of features. It has a 15.6" touchscreen (1920 x 1080) and is much lighter and thinner than other laptops. It also has a 360 degree flexible hinge flip-screen that transforms it from a laptop to a tablet. In fact, it contains four distinct operating modes including stand, laptop, tablet, and tent. Its versatility makes it an especially good gift, since it can likely do something in just the right way to address a technical need, no matter who you're giving it to.


View Details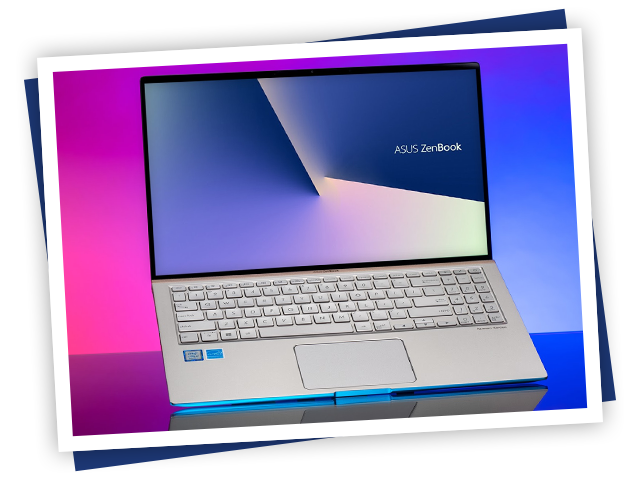 The ASUS ZenBook 15 UX533 laptop is perfect for someone who favors entertainment and creativity. This 15.6" FHD IPS 1920 x 1080 laptop is thin, light, and sturdy, and comes with features including a narrow-bezel vivid display that allows you to watch movies and browse the web in vivid colors.

For more on the ZenBook 15, read the hands-on impressions on Newegg Insider.


View Details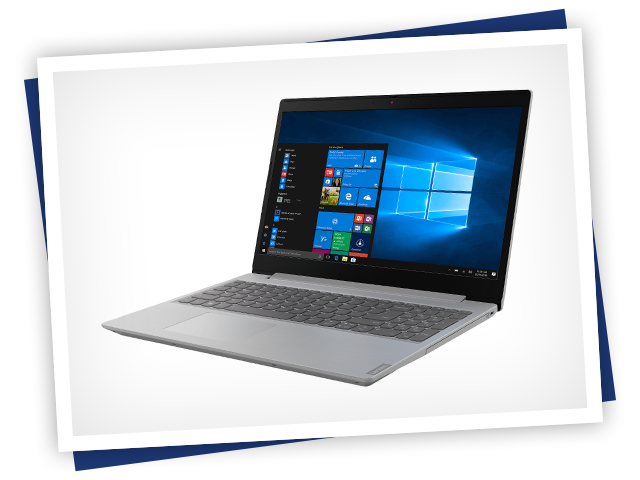 If you have someone on your Christmas list that enjoys watching videos, they will love the 15" Lenovo L340 IdeaPad, as it offers impressive visuals and audio. Dolby audio technology is built-in for supreme crisp, clear, and powerful sound while listening to music or watching movies. It also provides enhanced privacy with a physical webcam shutter and a standard eye-care mode to reduce eye strain.

This IdeaPad sports a 15.6" screen and a battery that can last for up to nine hours of use. Its Intel-powered hardware should be enough to tackle your web browsing and entertainment needs, though you'll need something more powerful if you want to do serious PC gaming.


View Details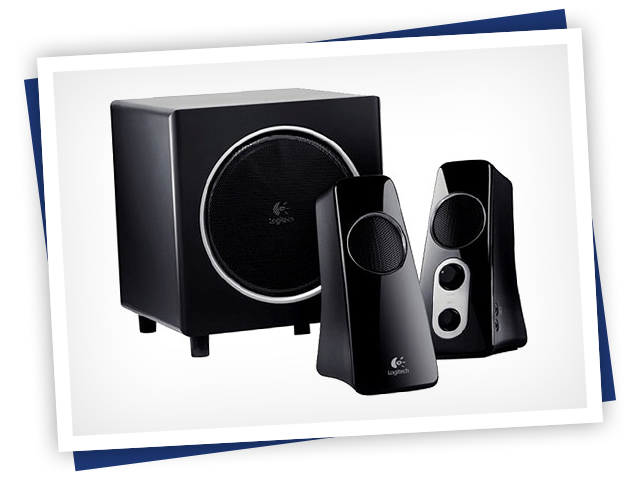 Is there someone on your list who needs some powerful speakers? Then they might need the Logitech Z523 Speaker System. These speakers will fill the room with 40-watts (RMS) of high-quality, 360-degree sound that is distributed evenly in every direction to get a great audio experience with crisp highs in any area. The 6.5" pressure driver subwoofer delivers rich bass and deep lows that allow you to feel the pressure in every beat.

An auxiliary input and a dual RCA jack is also included to easily connect your gaming console, music player, DVD player, iPod, and more.


View Details
For a look at how the groundbreaking lighting in these speakers actually works, check out this video from Newegg Studios.
Logitech G560 Lightsync Speaker System
The G560 is the first speaker system to synchronize powerful audio and brilliant screen-matching lighting. The G560 2.1 speaker system from Logitech is a perfect gift for gamers, movie fans, or anyone who wants to be fully immersed in the entertainment experience on their PC screen. These PC speakers have lights that react to music and in-game action, with rear ambient and front-facing projection across four lighting zones and 16.8 million colors that you can customize.

The two RGB speakers include wide-angle drivers that combine with the 3D surround sound, DTS:X Ultra technology, and 240 watts peak/120 watts RMS-powered down-firing subwoofer to deliver clear pure booming sound for heightened realism and positional game audio.


View Details
Elgato Stream Deck Content Creation Controller
The Elgato Stream Deck Content Creation Controller puts ultimate studio control of 15 LCD keys at your fingertips. It's a fantastic gift for aspiring and upcoming streamers. You no longer need to memorize keyboard shortcuts, since — like mainstream entertainment broadcasters — you can now streamline your setup and have full control with simple drag and drop actions.

With just one tap you can launch media, switch scenes, adjust audio, send tweets, and more. You can personalize your keys using buttons with icons that you can customize, and every time you execute a command, they will give you visual feedback. The Stream Deck allows you to maximize the value of your production by focusing directly on your audience, which is what matters most.


View Details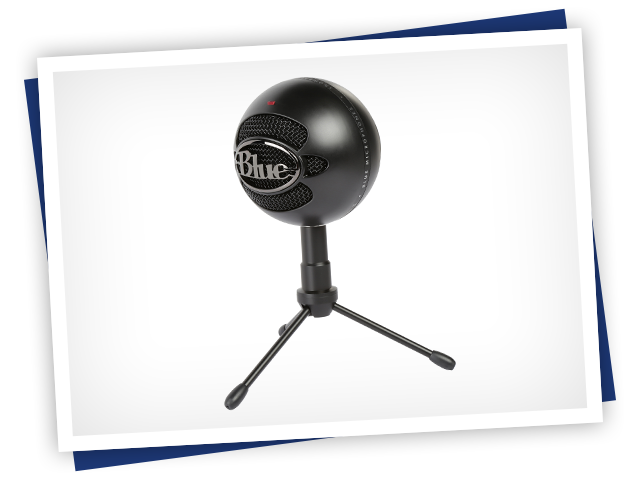 Consider getting a Blue Snowball iCE microphone for everyone on your Christmas list who enjoys recording audio or chatting on their PC. Snowball iCE, is a simple high-quality USB plug and play device that allows you to enjoy making computer-based voice recordings and more with new audio technology that is way ahead of your traditional built-in PC microphone. All you do is plug Snowball iCE into your computer's USB port and use the adjustable stand to park it where you want and you are ready to begin recording for a crystal clear outcome.

The performance of this device is guaranteed, as it is Skype certified; therefore, you can rest assured that you will be heard when conducting an online meeting, streaming a gaming session, or just chatting with friends anywhere in the world.
View Details
Blue Microphones Yeti Blackout Edition
The Blue Yeti is a professional microphone perfect for someone who enjoys communicating with friends while playing games on his/her PC or streaming. It's built with three condenser capsules to include cardioid, omnidirectional, bi-directional, and stereo recording options with physical controls for gain, volume, and mute. If you are looking for a good microphone with excellent sound qualities at an affordable price, this is definitely the one for you.

The Yeti is a step up from Blue's Snowball microphone, offering more options and better sound performance overall. It requires a bit more tweaking in order to take advantage of all its features to get the best-quality sound, but you can get higher quality results with the Yeti than you can with the Snowball, in most situations.


View Details
Logitech C920S Pro HD Webcam allows you to chat, stream, blog, and record with professional full HD audio and 1080p video quality. This webcam is designed with advanced video capture software and dual built-in mics to enhance your videos and your online presence. You can make high definition video calls, connect with friends in full HD quality at 30 frames per second, and create vibrant, crisp, clear HD videos while capturing even the smallest details.


View Details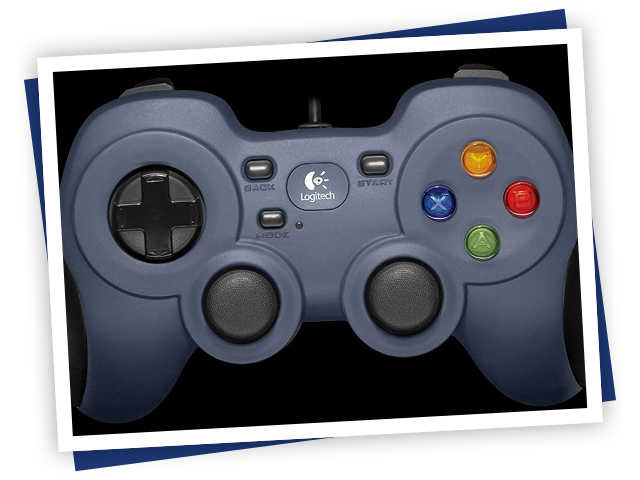 The Logitech Gamepad F310 provides console-style control for PC gameplay. It contains a floating D-pad for quick response, programmable controls to customize your experience, and a plug and play feature that requires no setup. This controller is designed for maximum comfort with a contoured rubber grip on the gaming pad so you can play for hours. Using the profile software, you can program buttons with any keyboard and mouse commands.


View Details