Gaming Components
Max out their battlestation with the latest upgrades for top-tier gaming rigs.
With the holidays coming up, it's time for you to start considering what kinds of PC gaming components will work best for the gamer in your life. What types of games do they love? Do they already have top-tier gaming rigs, or is there room for improvement? Is their rig capable of 4K graphics at greater than 120Hz? The holidays are a great time to be asking these questions, and many of the best computer components and systems are marked down for the season.
The EVGA GeForce RTX 2080 Ti is a card that will stay relevant for years to come. Thanks to NVIDIA's 2080 Ti chipset, this is one of the most powerful graphics cards on the market. Beyond the chipset, this card boast 11GB of 352-bit GDDR6 RAM. With PCI Express 3.0 and SLI Support, you can maximize your gaming experience. Dual HDB Fans with adjustable RGB LEDs keep the card cool while providing your hardware with an awesome look.

Features
Real-Time Ray Tracing
NVIDIA GeForce RTX 2080 Ti
11GB of 352-bit GDDR6 RAM
PCI Express 3.0
Dual Hydro Dynamic Bearing Fans
Adjustable RGB LEDs
14000 MHz Memory Clock
SLI Ready
VR Ready
View Details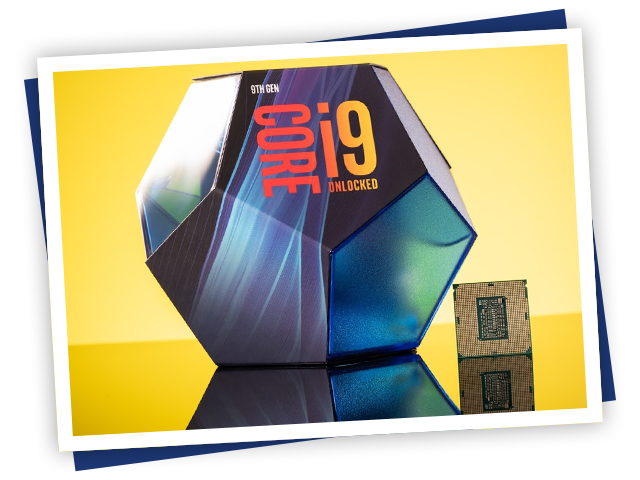 The Intel Core i9-9900K is a powerhouse; it has eight cores, 16 threads, and can process at a frequency of 3.6GHz out of the box. If you overclock, then this CPU is capable of running at a blazing 5.0GHz using Intel's Turbo technology. As an octa-core chip, this processor can run eight different computational processes at a time, rendering in-game action at a blistering pace. With Intel's gaming optimizations (and combined with a powerful GPU), ghosting and stuttering will be a thing of the past.

Features
Intel UHD Graphics 630
Compatible with Intel 300
Series Motherboard
Max Turbo Frequency 5.0 GHz
Intel Optane Memory and SSD Supported
Intel Turbo Boost Technology 2.0
Intel vPro Technology
L3 Cache 16MB
64-Bit Support
2666 DDR4
View Details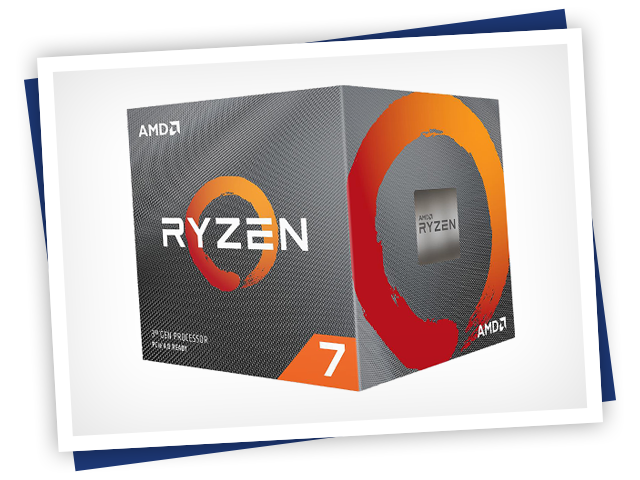 If you're shopping for a holiday gamer with a PC that needs a power boost, then this AMD RYZEN 7 3800X could be what you need – especially if the gamer is an overclocker. When juiced up, this processor can reach speeds of 4.5 GHz, which is significantly higher than its 3.9-GHz standard operating frequency. This is an octa-core processor making it perfect for running simultaneous processes. Games will run faster, there will be less screen tearing, and running heavy-duty software will be easy. Just make sure you pick up a compatible motherboard to go along with the new CPU!

Features
3rd Gen Ryzen
Socket AM4
Max Boost Frequency 4.5 GHz
DDR4 Supported
L2 Cache 4MB
L3 Cache 32MB
Wraith Prism Cooler Included
For more on the latest Ryzen CPUs, read the Newegg Insider Ryzen 3000 article.


View Details
NZXT H510 - Compact ATX Mid-Tower PC Gaming Case
You don't always have to spend a ton of money on a computer case. The NZXT H510 - Compact ATX Mid-Tower PC Gaming Case has several key features that make it a great purchase. The side panel on this product is made of tempered glass and this makes it perfect for RGB components that really light up the system. It is spacious enough for easy cable management and supports multiple motherboard types including Micro-ATX, Mini-ITX, and ATX.

The front-facing I/O switch includes a Type-C USB port making it easy for you to plug external devices directly into your build. If you are looking for a quick, affordable way to provide someone's PC with a new look, then this PC case is perfect!

Features
2 Front 120MM or 140MM Fans
1 Top Aer F120 (Case Version) 120MM or 140MM Fan
1 Rear Aer F120 (Case Version) 120MM Fan
50.42 CFM Airflow
28 dBA CFM Noise
Internal 3.5" Drive Bays 2+1
Internal 2.5" Drive Bays 2+1
Built with SGCC Steel & Tempered Glass
View Details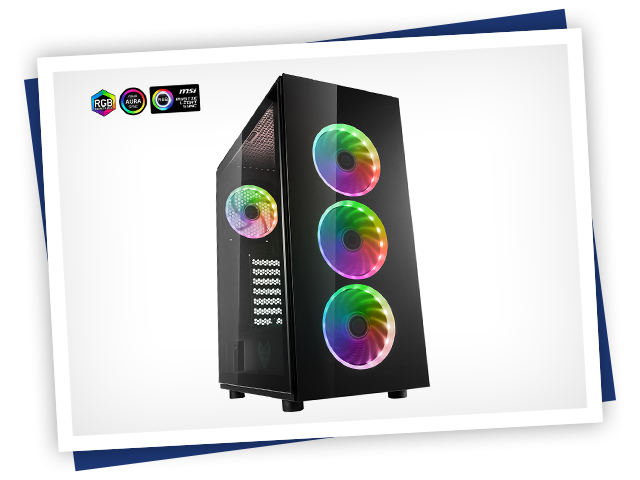 FPS ATX Mid-Tower PC Computer Case
The FSP ATX Mid Tower Gaming PC Case stands out with its three front-facing RGB cooling fans. The aesthetic of this case is further improved by the two 4mm tempered glass panels on the front and back which allow you to easily see all internal components. The modular design of this case makes component installation easy and painless. If the gamer in your life is looking to get started with a new build, or move their existing PC to a new and flashier home, this case is a good option.

Features
2 SECC Tempered Glass Panels (Front & Back)
4 Preinstalled Adjustable RGB Fan (3 Front, 1 Rear)
Supports Motherboard Sync (ASUS Aura Sync & MSI Mystic Light)
2 USB 3.0 Ports (Front Panel)
Front Audio Input Ports
View Details
G.Skill Trident Z Royal Series
G.SKILL's Royal Series is perfect for PC gamers looking to get some extra power for their gaming experience. These G.SKILL Trident Z Royal Series 16GB DIMMs are DDR4 3200 MHz with a voltage of 1.35, which means they run faster at a low power level. With this RAM you get 16GB of fast memory that gives you the ability to push the envelope with your hardware and get a little more oomph to render games beautifully. All that, plus the Royal RAM is one of the flashiest and most distinctive-looking components on the market. It's an instant functional and visual upgrade for your system.

Features
DDR4 3200 MHz
1.35 Volts
16GB (2 x 8GB)
View Details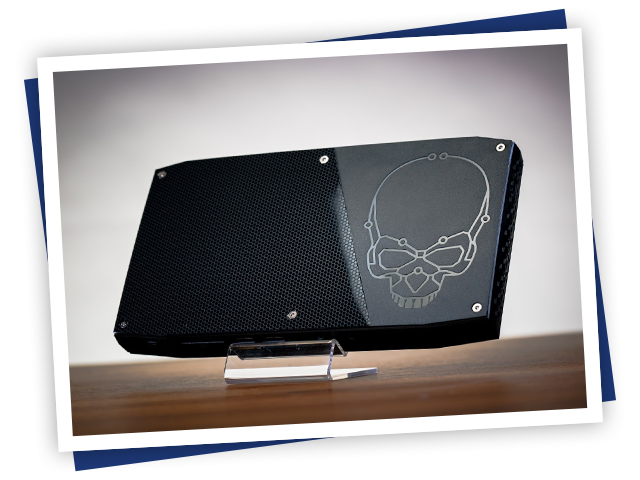 Intel NUC 8 Premium VR Capable Mini PC
Gone are the days when PC gamers had to lug massive rigs from place to place; mini PCs like the Intel NUC 8 have everything an enthusiast needs for top-tier gaming. With multiple HDMI and DisplayPort connectors, this is a small unit that's capable of efficiently running multiple monitors - and it's smaller than most modern keyboards. It even has multiple USB 3.1 and USB Type-C connectors for fast connectivity with modern era peripherals – including VR headsets.

Features
Intel 100W Core i7-8809G
8M Cache
Up to 4.20 GHz
2 x 260Pin SO-DIMM DDR4 2400+ MHz
VR-Capable
2 x USB-C Thunderbolt 3 (USB 3.1 G2)
2 x HDMI 2.0a
2 x Mini-DP 1.2
Read about how this single small PC can power ten displays at once over on Newegg Insider.


View Details